A few days ago, the ecologists at the University of Sidney announced that more than 480 million animals have perished in Australia amid the devastating bushfires. Speaking on the matter, Robert Irwin – son of late Steve Irwin became so emotional he could barely hold his tears, during a live broadcast.
Wildlife trying to out run the flames – estimated 480 million animals have died in bushfires so far #NSWfires pic.twitter.com/H1DFgwkskF

— Dan Rivers (@danriversitv) January 3, 2020
Raised in a conservationists family, the 16-year-old shares his love and passion for animals even since he was a little boy and he dedicated his entire life to help and protect them.
Speaking on Sunrise alongside his mom Terri, the teenager declared himself "heartbroken" when asked about the situation in his native country. "It's definitely an ongoing issue and we're just trying to do our best to help in any way we can. But it's a pretty tough situation," said Steve's son, visible affected by the situation.
"Being able to treat and help koalas is few and far between because they're basically incinerated"

Terri Irwin chats about the devastating impact of Australia's bushfires on our vulnerable koala population.

More on this story: https://t.co/Im1bLS9oZj pic.twitter.com/9a5EqQlivR

— Sunrise (@sunriseon7) January 5, 2020
On the other hand, Terri Irwin tried to find an explanation about the devastating impact of the wildfires on koala population. "The consideration with koalas is that their instinct is to go up, safety is in the top of the tree, and with a hot fire, eucalyptus trees have so much oil in their leaves they actually ignite…," Terri told Sunrise. "Koalas are classed as vulnerable and I think that after this event we need to really sit down and look at classing them as endangered and protecting our icons, our kangaroos, our koalas."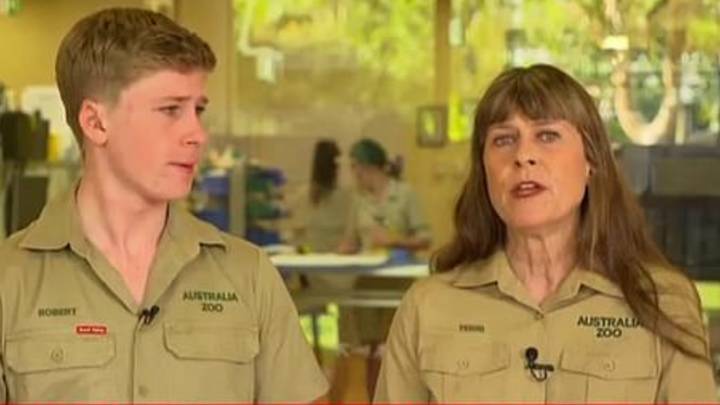 Earlier this month Robert's sister, Bindi took the Instagram to share an absolutely emotional message about the bushfires impact on wildlife. "With so many devastating fires within Australia, my heart breaks for the people and wildlife who have lost so much. I wanted to let you know that we are SAFE. There are no fires near us @AustraliaZoo or our conservation properties," the 21-year-old wrote.