In our previous report, we shared the distressing tale of a baby donkey that had been snatched from a farm, leading to a frantic quest to locate the missing foal and bring her back to her heartbroken mother.
However, we are thrilled to present a joyous update today: the adorable little donkey named Moon has been successfully located and is now safe and sound.
The unfortunate incident occurred on May 15 when Moon, a two-month-old donkey foal, was unlawfully taken from Miller's Ark farm located in Hampshire, England. Given her tender age, it was evident that Moon's survival prospects would be severely compromised without her beloved mother, Astra.
On Facebook, the staff expressed their profound devastation and immense worry regarding the situation. They shared that Astra, Moon's mother, was exhibiting signs of extreme distress, emitting loud brays and displaying restless behavior. Elizabeth Miller, the owner, revealed in an interview with ITV that Astra had been completely devastated and highly stressed. She paced relentlessly along the fence line, unsure of how to cope with the absence of her foal, as her maternal instincts drove her to search for the missing little one.
In an effort to aid the recovery of Moon, a substantial reward of £10,000 was offered. Additionally, supporters came together and raised £2,000 to assist the owners in installing security cameras on the farm premises.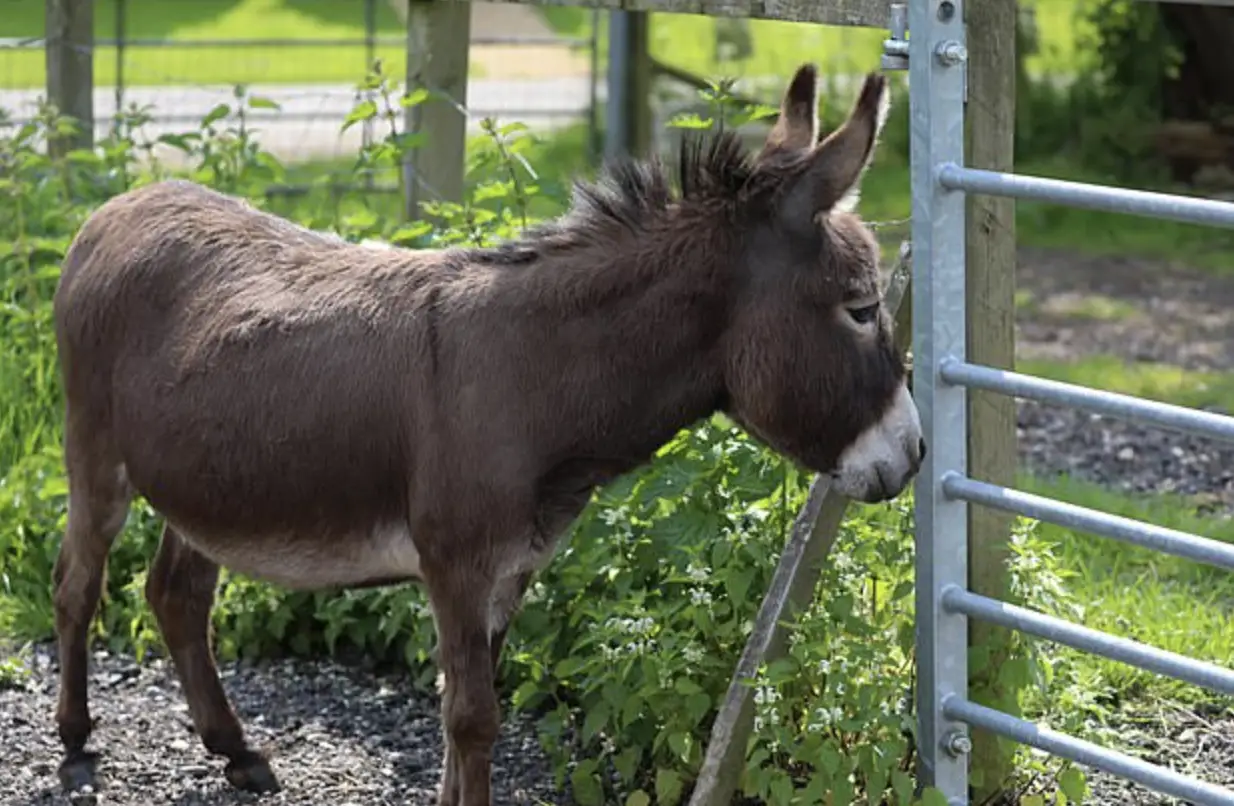 After several weeks, the farm delivered some extraordinary news: Moon had been found safe and unharmed! As stated in Miller's Ark's Facebook post, the owners traveled to Buckinghamshire and collaborated with Thames Valley Police to successfully retrieve the donkey.
The relief was immeasurable as Moon was finally reunited with his mother, Astra. "We are overwhelmed with joy, now that both the mother and foal are together again," expressed Miller's Ark. They reassured everyone that Moon seemed to be in good health, and they would ensure that both Moon and Astra received abundant love and care as they rediscovered their bond. The owners extended their gratitude to all who helped in spreading the word and expressed their appreciation to the Thames Valley, Surrey, and Hampshire Police departments for their dedicated efforts in the search.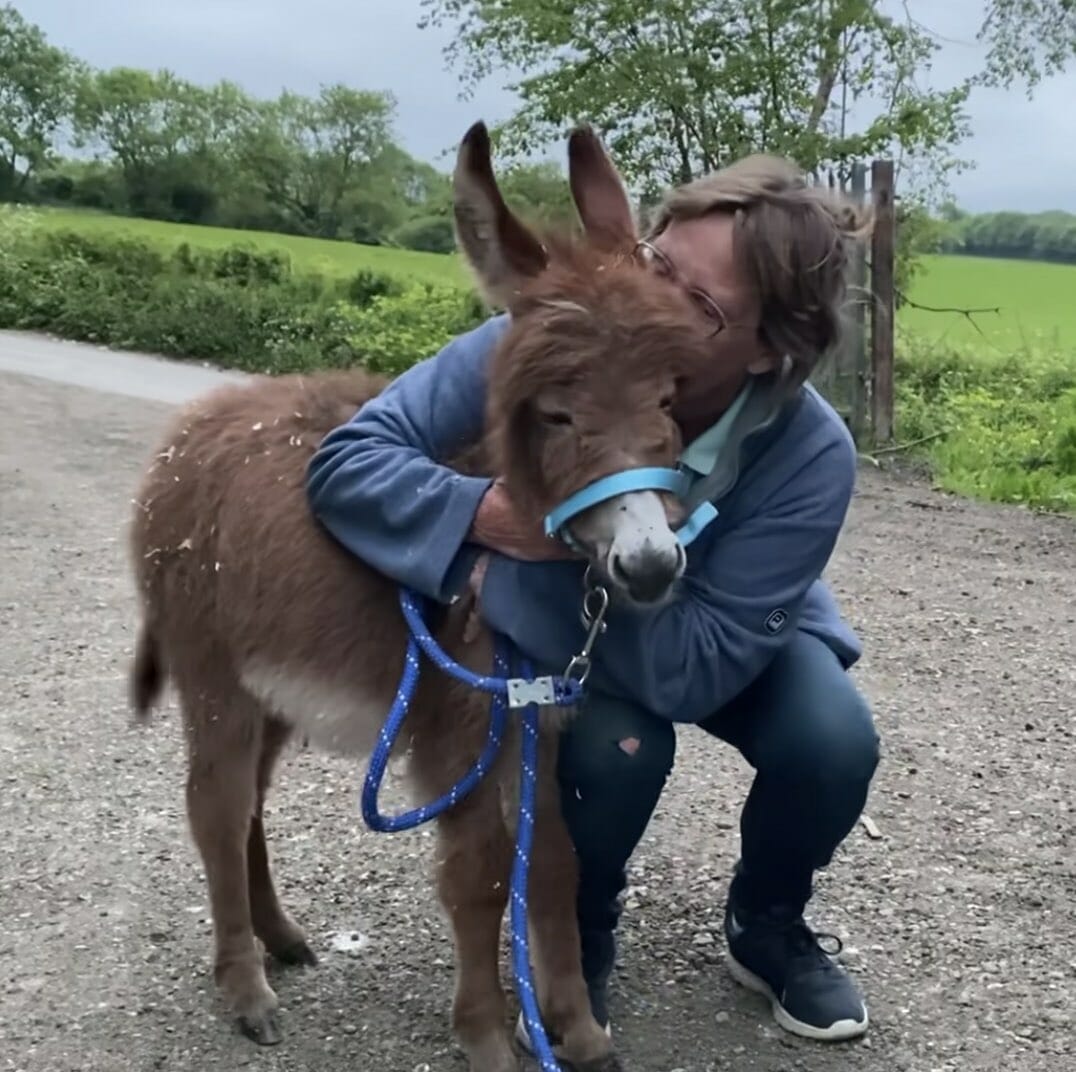 According to BBC reports, Hampshire police dispatched officers to High Wycombe following a tip-off regarding Moon's whereabouts. Sergeant Stuart Ross from Hampshire police conveyed his delight over the positive outcome, stating in a statement reported by The Guardian, "We have tirelessly worked towards locating Moon, thoroughly examining CCTV footage in our search. Therefore, we are absolutely thrilled with this favorable resolution."
Here's the heartwarming scene:
Ross also expressed gratitude to "everyone who shared these appeals and got in touch with us," highlighting the numerous calls received from the public regarding potential sightings of Moon.
The precise details surrounding the theft remain unclear, and it has not been reported whether anyone received the reward for providing information. The farm staff expressed their belief that someone took advantage of the gentle and trusting nature of donkeys, stealing Moon directly from the field.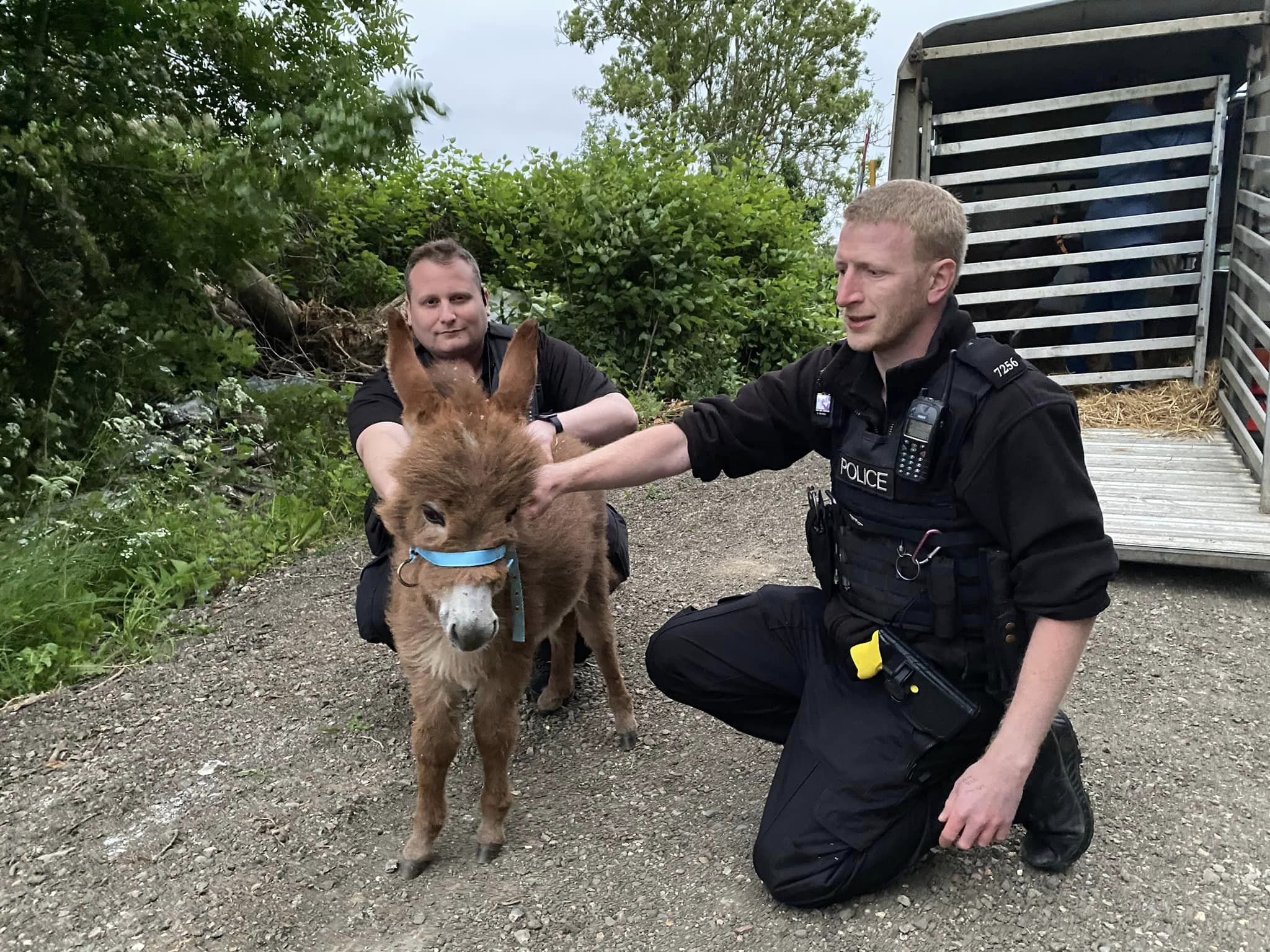 Sergeant Ross stated that Hampshire and Isle of Wight constabulary's Countrywatch team would continue their investigation into the circumstances surrounding the donkey's theft. Meanwhile, the discovery and reunion of Moon with her mother have brought immense joy to everyone involved. Pamela Jessopp, an employee at Miller's Ark Animals, described their emotions as being "beyond excited" and "ecstatic." She shared with BBC Radio, "While we always held onto hope, as time went on, we began to wonder if Moon would ever be found. It is largely thanks to the public, our supporters, who have spread the word on social media. This heartfelt story has resonated with people's emotions."