For any wildlife lover to wake up in the morning surrounded by wild animals, is definitely the ultimate dream. Now, thanks to this luxury resort in Thailand it's a dream came true.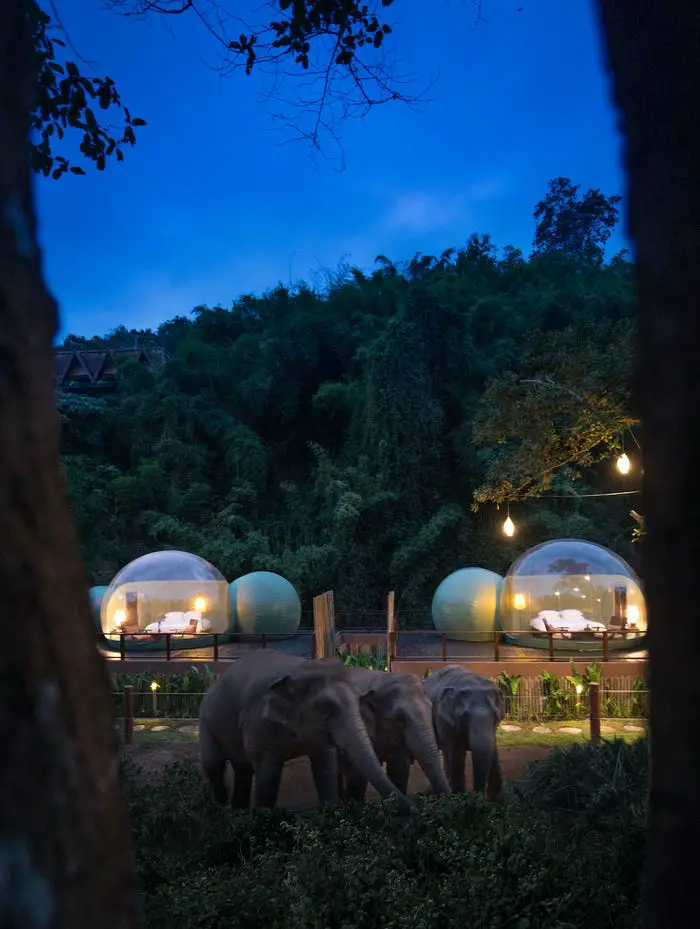 The Anantara Golden Triangle Elephant Camp & Resort is giving its guests the opportunity to sleep under the stars, in the middle of the jungle in a luxury see-through 'jungle bubble.' Needless to say, the first thing you'll see in the morning are dozens of rescue elephants wondering around the resort. To bring its visitors closer to the nature and wildlife, the resort rescued around 60 elephants from the streets of Thailand and given the chance to live out their days peacefully.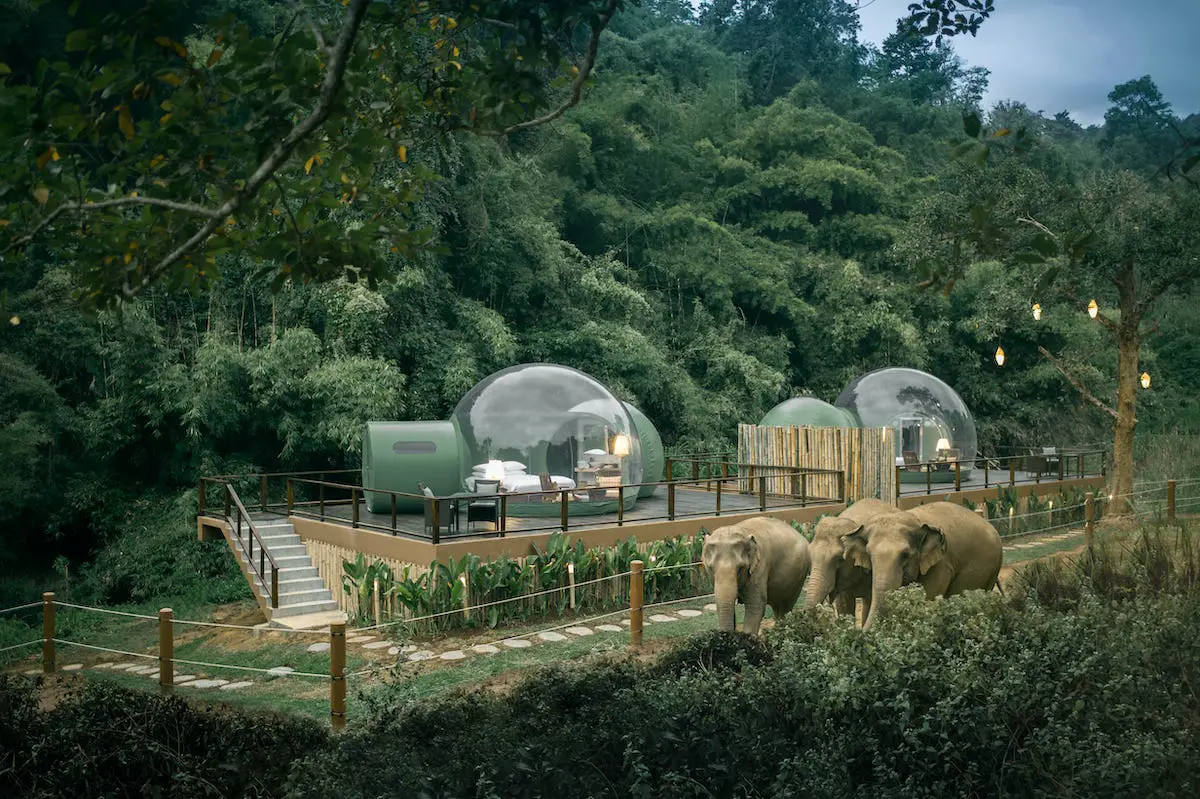 As about the spectacular 236-square-foot bubbles, they were designed by Eye in the Sky. The high-tech polyester used to build them make these unique jungle bubbles extremely durable. Once you step in, you won't say you're in the middle of a jungle, but inside a five star hotel room. From air-conditioned to a king size bed, everything is ready to make you feel more than comfortable. And just in case you were worry about, the bubbles are designed with their own bathrooms.
Needless to mention, the view is priceless. And just to offer you more time to enjoy the sunshine and the herd of elephants wondering outside, the staff at the resort will bring the breakfast to you.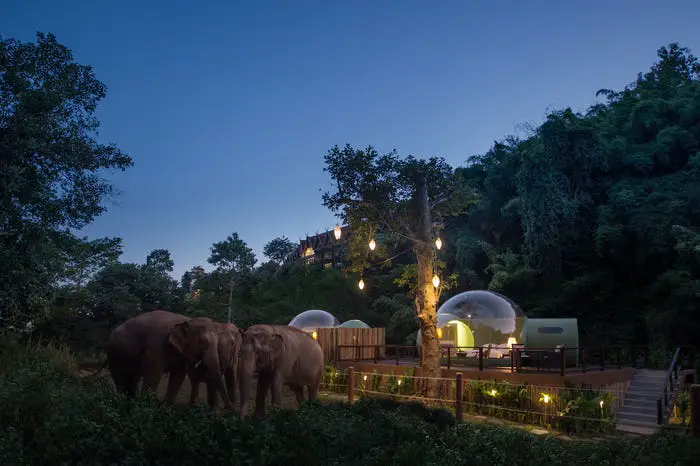 According to Etienne De Villiers, director of public relations at the resort, the visitors could also interact with the elephants. The Walking With Giants tour offers them the possibility to "observe the elephants' social interaction in their native habitat."