Undoubtedly the biggest bushfires crisis in the country's history, the delicate situation in Australia is far from over, yet. Since September, he blaze left behind nothing but heartbreaking sights. Millions of acres of land have been burned to the ground and over 1.25 billions animals have disappeared.
Unfortunately, the effects on the biodiversity are catastrophic and likely irreversible. Even though, the Australian people refused to sit and powerless witness the wrath of nature. Therefore, everyone tried to help, however they can.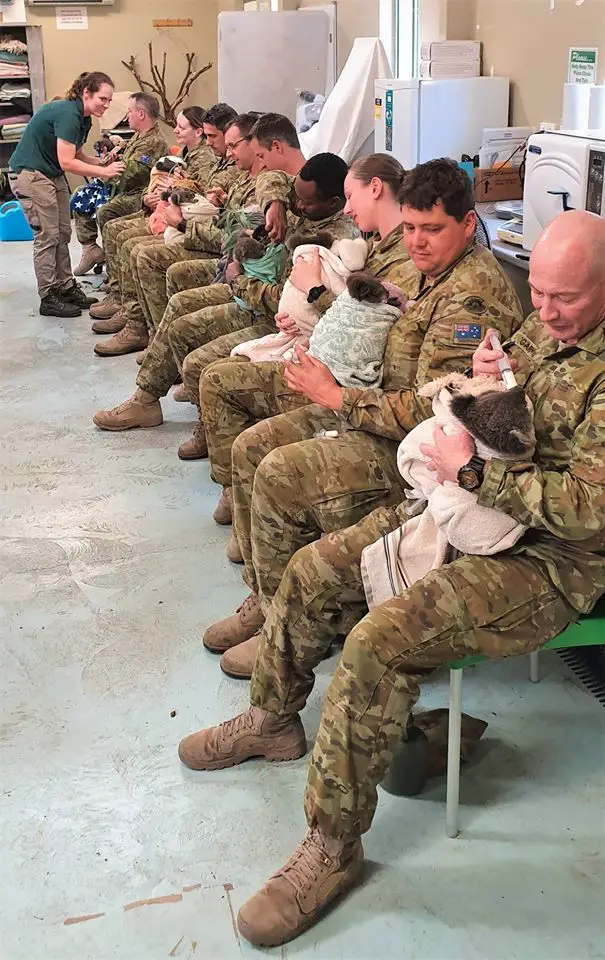 The military troops have been deployed in the affected areas and these brave men and women put their live on the line to fight the devastating bushfires and to protect the wildlife. Recently, some heartwarming photos showing the soldiers dedication and kindness have emerged online.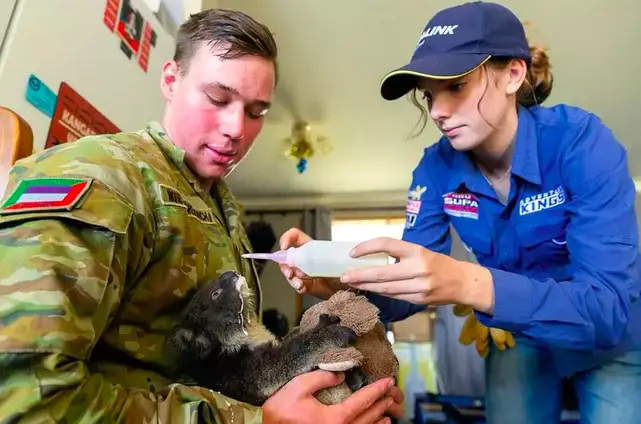 The adorable snaps show men and women from the South Australian and Tasmanian 16 Regiment Emergency Support Force comforting some affected animals, after a visit at the Cleland Wildlife Park in South Australia. What's even more touching is that the soldiers were on their rest time. But they decided to spend it feeding and caring for the koalas affected by the wildfires.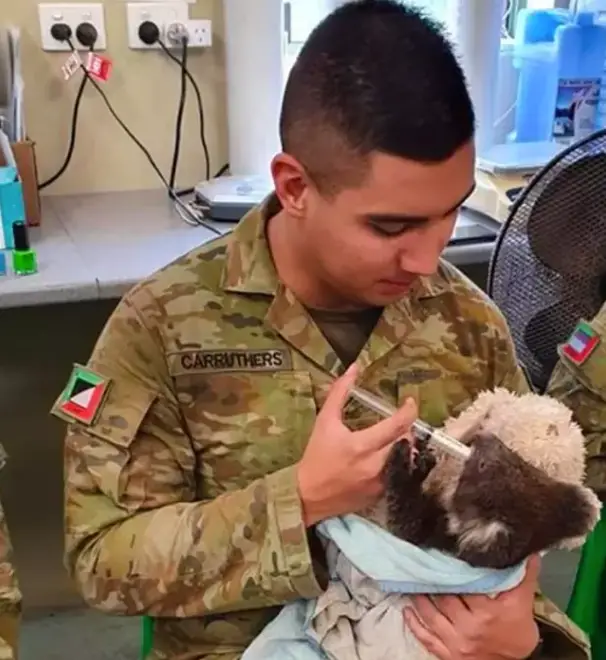 "They've been using their rest periods to lend a helping hand," the Australian Army wrote in a Facebook post. "A great morale boost for our hard working team in the Adelaide Hills."
Australia's iconic mammals have been heavily affected by the wildfires. Reportedly over 30% of the koala population has gone due to the bushfires crisis, with the Kangaroo Island the most affected region. There, the koala population has been reduced by over 50%.
More than 1 billion animals have now died from Australia's bushfires, including 8,000 koalas (via @quicktake) https://t.co/ugQhBjPV0m pic.twitter.com/sCSECKB9VA

— Bloomberg (@business) January 11, 2020
Australia's environment minister Sussan Ley has recently revealed that koalas could be listed as an endangered species as a result of the bushfires crisis. The federal government has recently pledged at least $50 million to help the wildlife.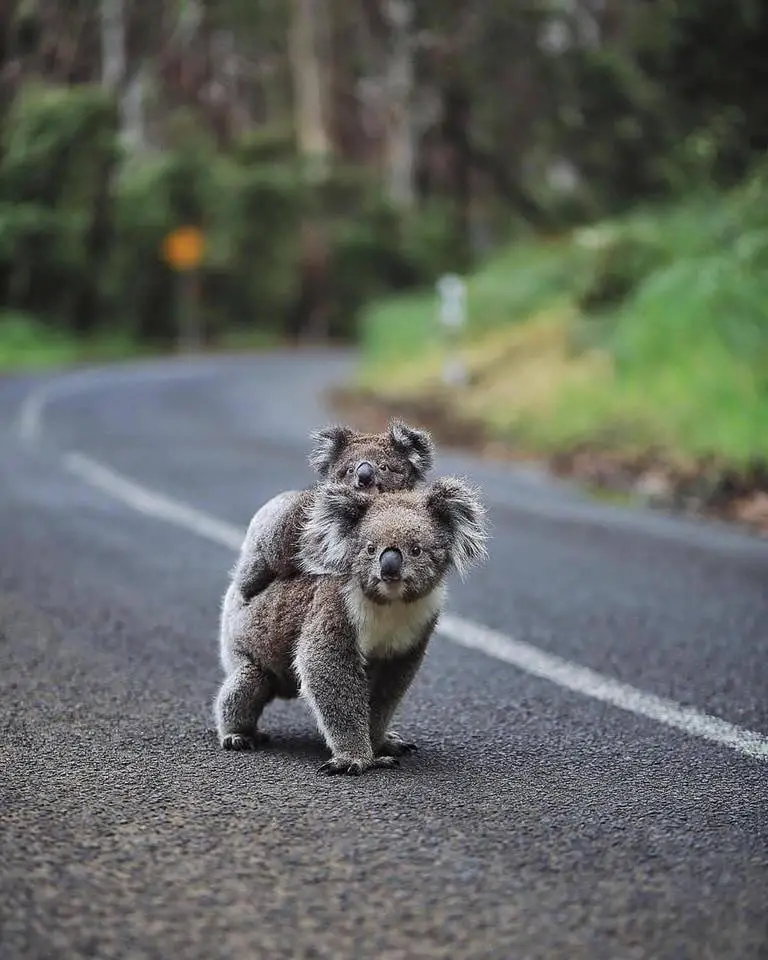 Speaking for Sunrise, treasurer Josh Frydenberg said the "initial investment of $50m into the protection and restoration of our wildlife and habitat is a critical step in creating a viable future for animals that have survived." According to him, there are more investments to come. The money are coming from the government's $2 billion bushfire recovery fund.
Only together we can save these adorable creatures!