The Undertaker sprang into action when his wife spotted a shark swimming near them during their beach outing. The WWE legend, known as Mark Calaway in real life, has been happily married to fellow professional wrestler Michelle McCool-Calaway since 2010. Taking some well-deserved time off on vacation, the couple found themselves relaxing by the ocean. However, while engrossed in a book, Michelle, 43, believed she saw a shark and immediately called upon her husband for assistance. In a social media video, Michelle expressed her admiration for her "protector" spouse, saying, "I was peacefully enjoying a book on the beach when this 'vegetation' suspiciously resembled a shark… so I texted hubby @undertaker. Gotta love that last picture… A LOT! #myprotector."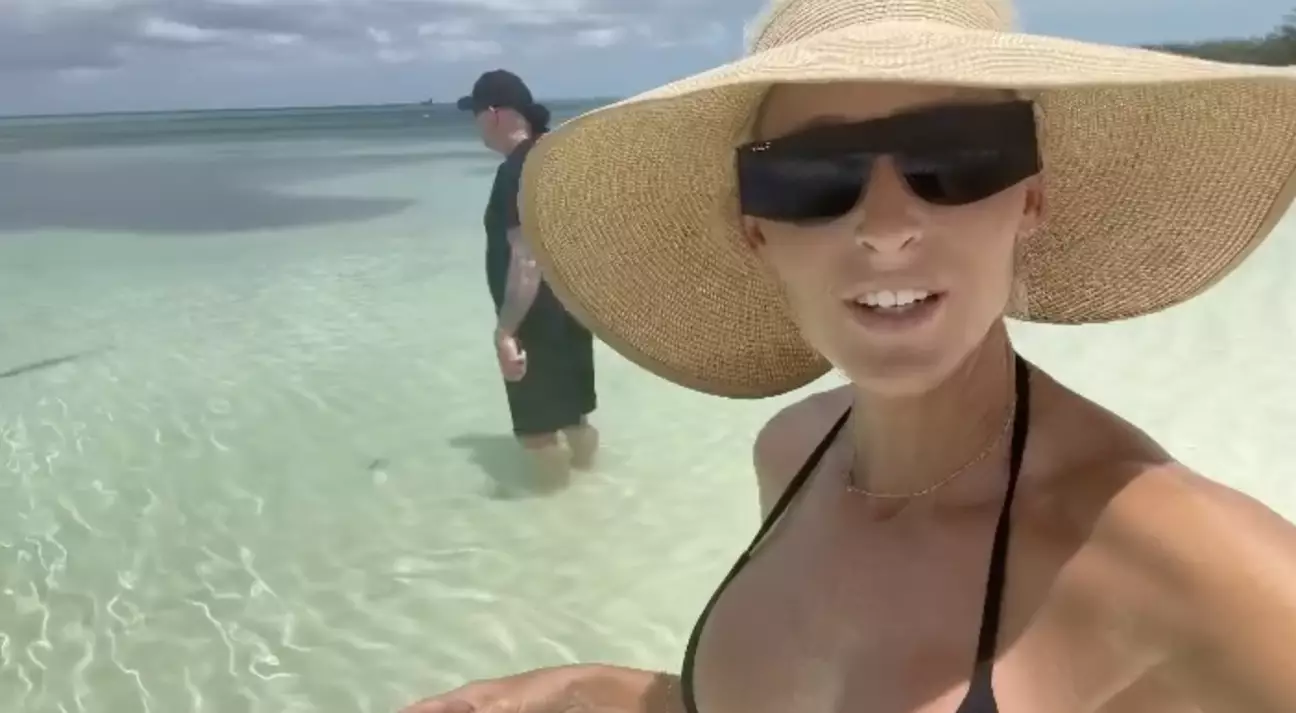 In the footage, a shark, believed to be a harmless nurse shark, can be seen gracefully swimming in the crystal-clear waters. Standing steadfastly in the water, dressed in his trademark black attire, the 58-year-old Calaway attentively monitors the shark's movements. Michelle, clad in a bikini, explains, "Okay, I messaged my husband because… this fella right here. I just knew it was a shark. Look how close we are." In a subsequent clip, the shark quickly retreats as the Undertaker confidently stands in the water, hands on hips, ensuring the creature swiftly departs the area.
Behind the camera, Michelle remarks, "Yep. Okay. I guess I wasn't intimidating enough to scare it away, but you are."
To be honest, he's likely intimidating enough to scare away most animals and humans.
Unsurprisingly, the comments section became flooded with wrestling fans who were certain they understood why the shark chose not to challenge Calaway. One individual wrote, "I think you forgot your husband is THE Undertaker, lol. That shark wanted no part of him." Another commenter added, "As soon as he saw Taker in his line of sight, he went from Jaws to Nemo in an instant."
A third person quipped, "The shark didn't want to go one-on-one with The Undertaker!"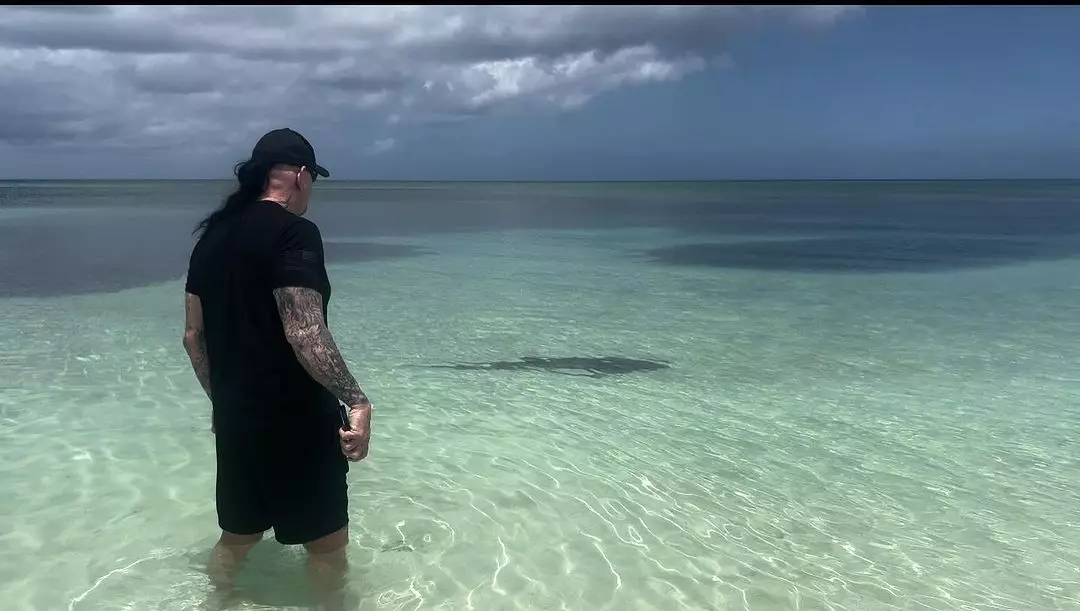 Meanwhile, someone else remarked, "That shark didn't want to mess with your husband! The shark said, 'I want to live today.'"
"It's almost as if the shark knew its fate and decided to swim away," observed another fan.
A sixth individual posed an amusing question, asking, "Is it illegal to tombstone a shark? I'm genuinely curious, lol."
I was simply enjoying a book on the beach when this "vegetation" looked a lot like a shark…..so I text hubby @undertaker 🦈😳kinda digging that last picture …A LOT😍#myprotector 🖤 pic.twitter.com/z9goXelzNT

— McCool (@McCoolMichelleL) July 9, 2023