There is a particularly strong reason why dogs are called the men's best friends. Not once we've seen people choosing dogs over other humans. Even though, things might get a little bit complicated when to chose between your beloved pup and your soulmate. However, for this woman in New Delhi, India, the decision was easier than you may think.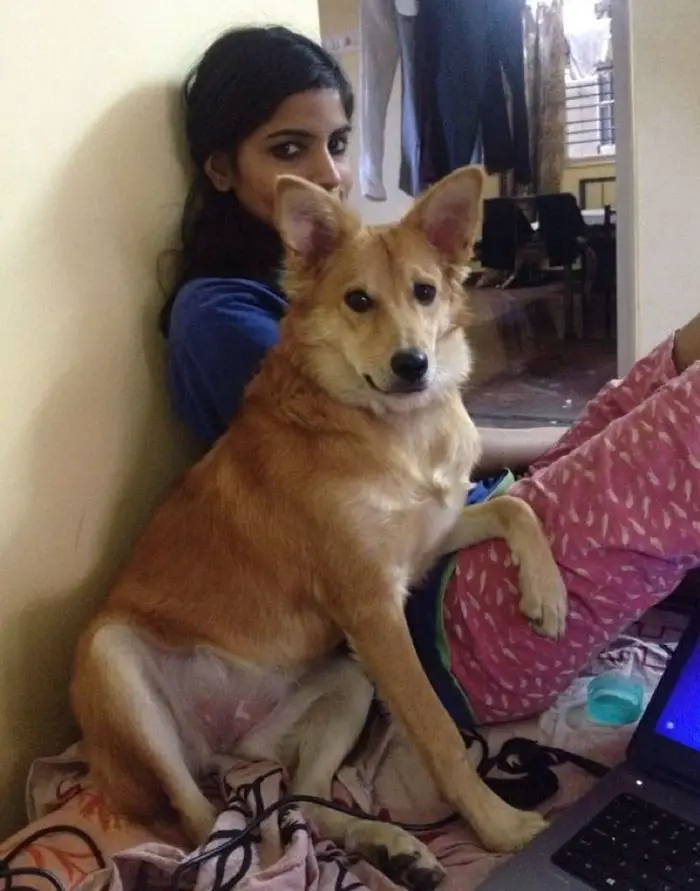 Karishma Walia decided to turn down her arranged married after her husband to be said he's not a big fans of dogs. Karishma and her beloved dog Lucy have been inseparable even since her loyal furry companion was just a puppy, so the man she was supposed to get married asked her to leave her doggy behind, she knew it was an easy call to make.
"Having a dog is definitely not a temporary phase. I can't abandon my dog for anyone," the woman responded via Whatsapp.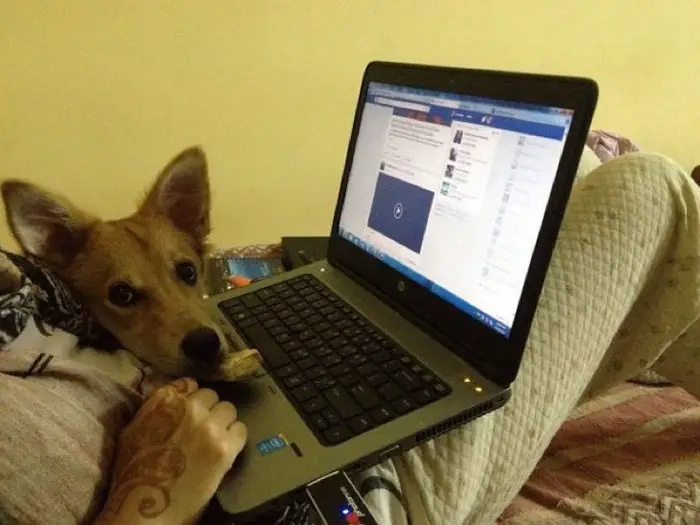 "Hmm… can we think about a solution for this?," the man replayed. "I don't want a dog to come in between my love life and not share the same bed… That's for sure.. And my mom doesn't like dogs in general…" but the woman's decision stand still. "So that's why I'm saying it won't work out!"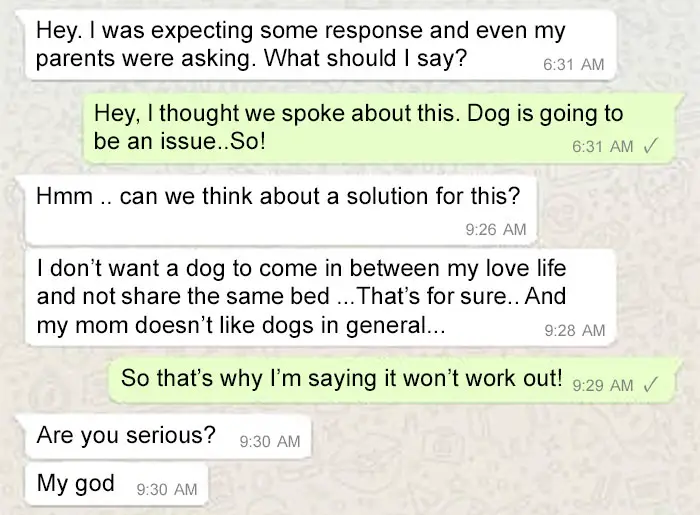 Visible annoyed by her answer, the man said: "Are you serious? My god. Are you sure about your decision? It may be a temporary phase in life when you like dogs. We are talking of your life here."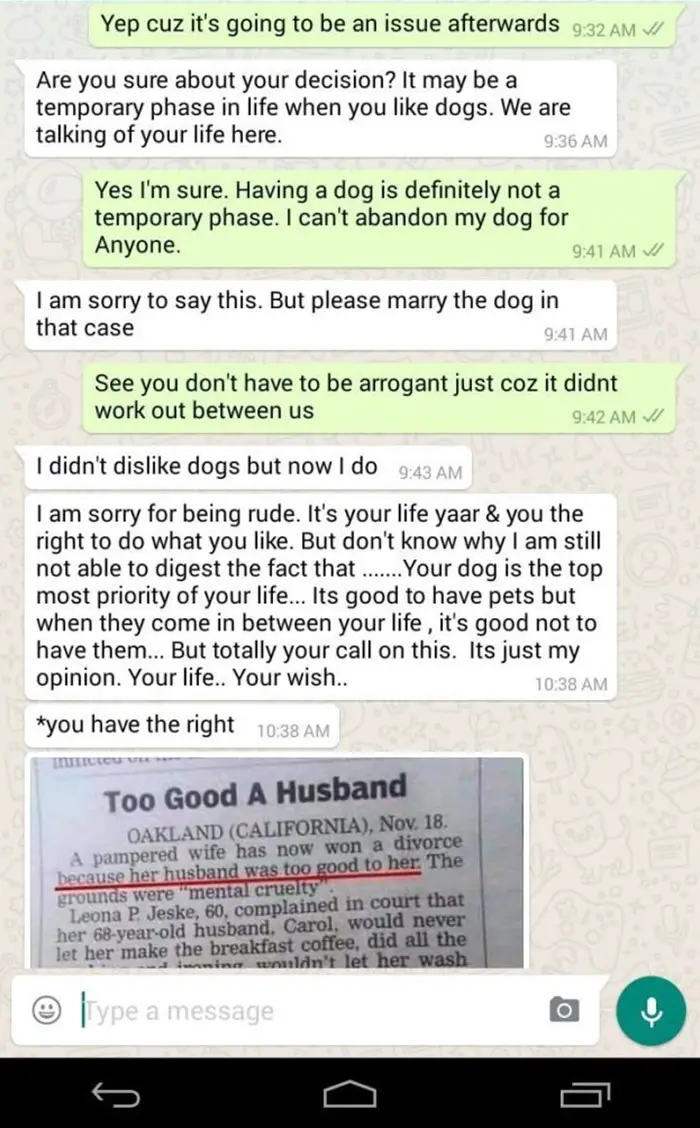 The woman was then even pressured by her family who tried to convince her to accept the man's condition. But Walia was unshakable and she said she won't change her decision for anything in the world. Then woman then shared the full Whatsapp conversation on Facebook and a lot of people show their support on her decision!
Not a long time ago, a guy find an epic way to give an answer to her girlfriend, after she gave him an ultimatum, requesting either the dog goes or she goes. Taking Craigslist in order to handle the tough situation, the man kept the dog and offered his girlfriend a legendary response, instead.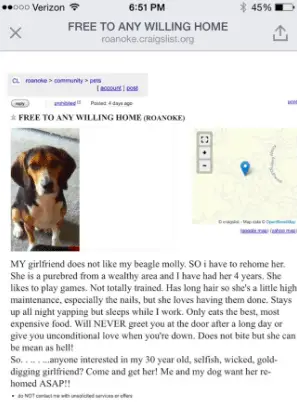 h/t: MailOnline