Unfortunately, hundreds of rhinos are being hunted for their horns, every single year. Due to poaching, these majestic animals are now on the verge of extinction with their numbers dramatically dropping over the last years. Even so, many animal groups are fighting to conserve the species and to save the orphan baby rhinos left to fend themselves by the heartless poachers.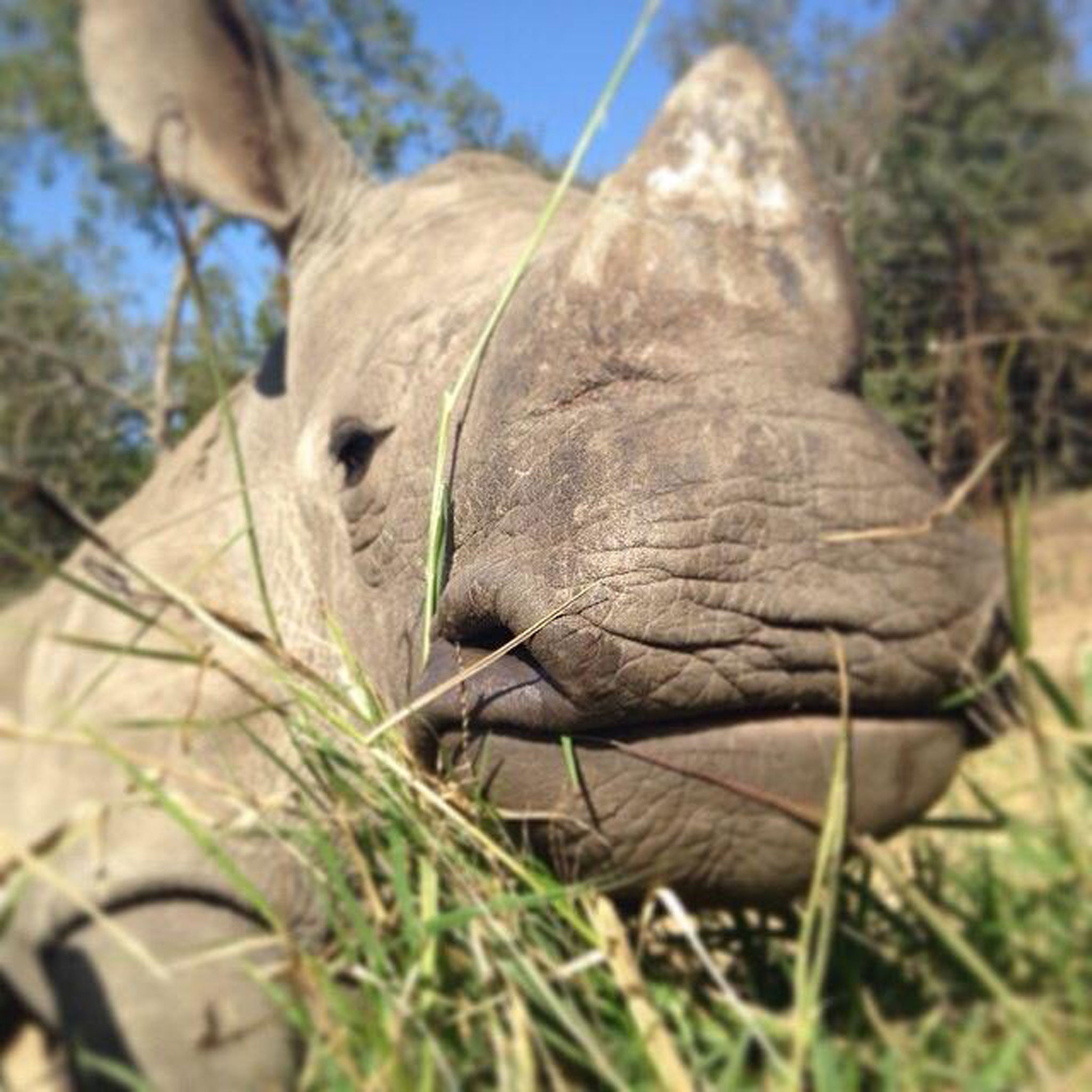 The traumas these poor little souls are forced to handle, are frequently irremediable. In fact, the life of an any orphan wild baby animal is nothing but impossible. And Gertjie – a four-month-old baby rhino is no different.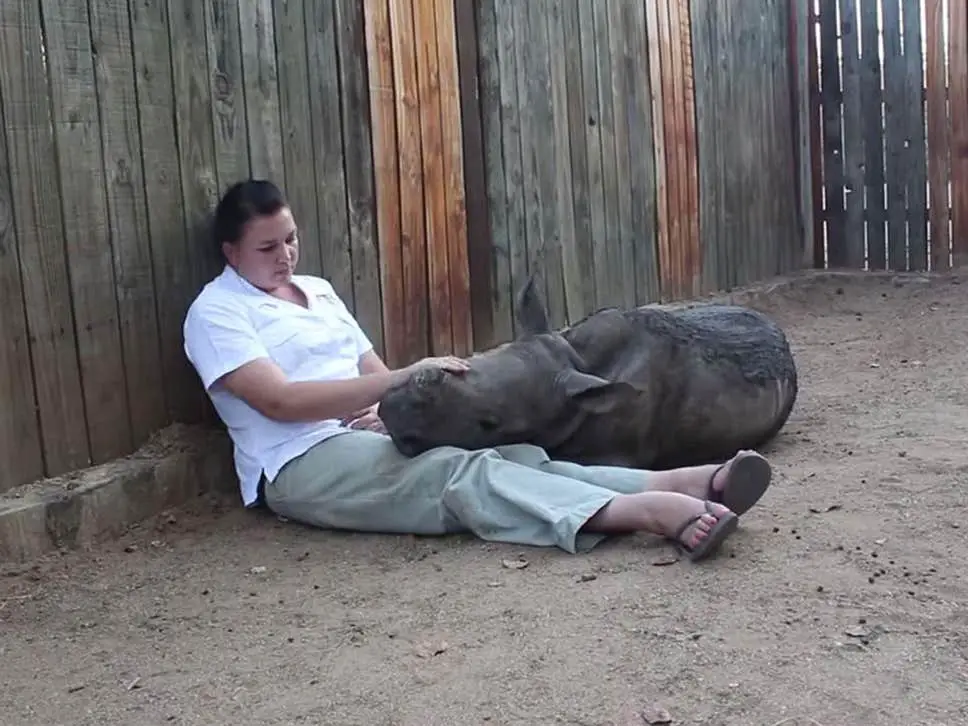 When volunteers at the Hoedspruit Endangered Species Centre in South Africa have found Gertjie, he was sitting next to his mom's body, who had been taken by poachers. He was confused, stressed and constantly crying.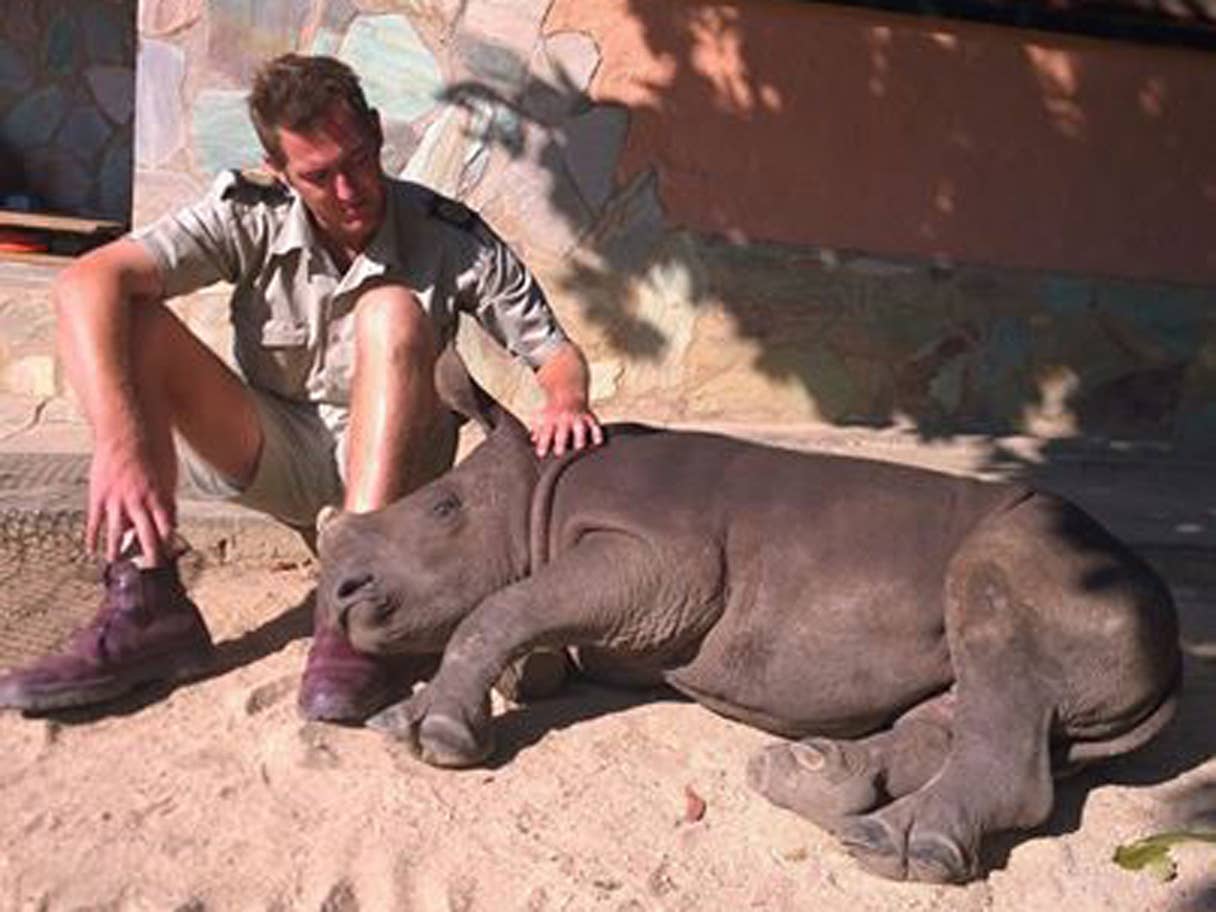 "It was a devastating sight, as the tiny animal would not leave her side, and was crying inconsolably for her," the rescue team later wrote in a post.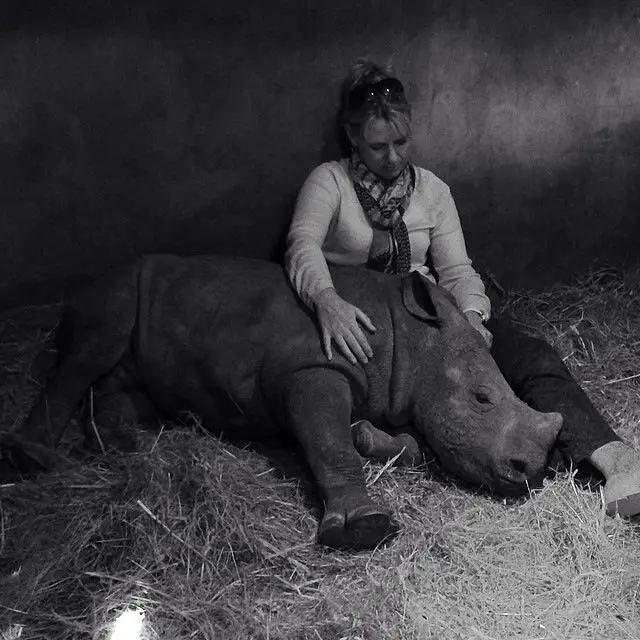 During his first night at the center, the little one was heartbroken. However, he found a little bit of comfort in Skapp, a sheep that acted like an adoptive mother for him. However, because of the trauma he had suffered, Gertjie couldn't sleep a minute.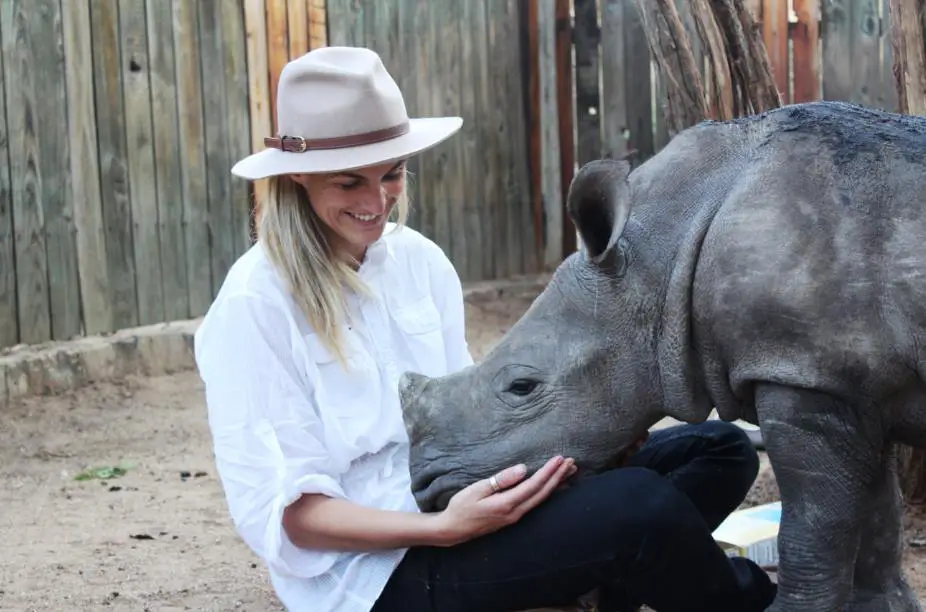 The baby rhino was just too scared to sleep alone and the things didn't look too good for him. But the volunteers at the center decided to turn the things around. So, one by one, they started to spend time with Gertjie to make him feel loved and to comfort him. Surrounded by love and cuddle all the time, the baby rhino begin to gain confidence in his new companions and started a new, peaceful life.
h/t: huffpost