While hiking along the I & M Canal south of Chicago with her dog and boyfriend, Jessica was searching for wild animals to photograph and add to her collection.
"I love taking pictures of critters, interesting or pretty insects, birds, flowers, landscapes or skyscapes," Jessica told The Dodo. "I just like being outside amongst it all and want pics for keepsakes and memories."
As she remained vigilant for any signs of wildlife, she eventually caught sight of a colossal snake lounging on a floating log just four feet away from her. "It was just there, literally at my feet," the young woman said.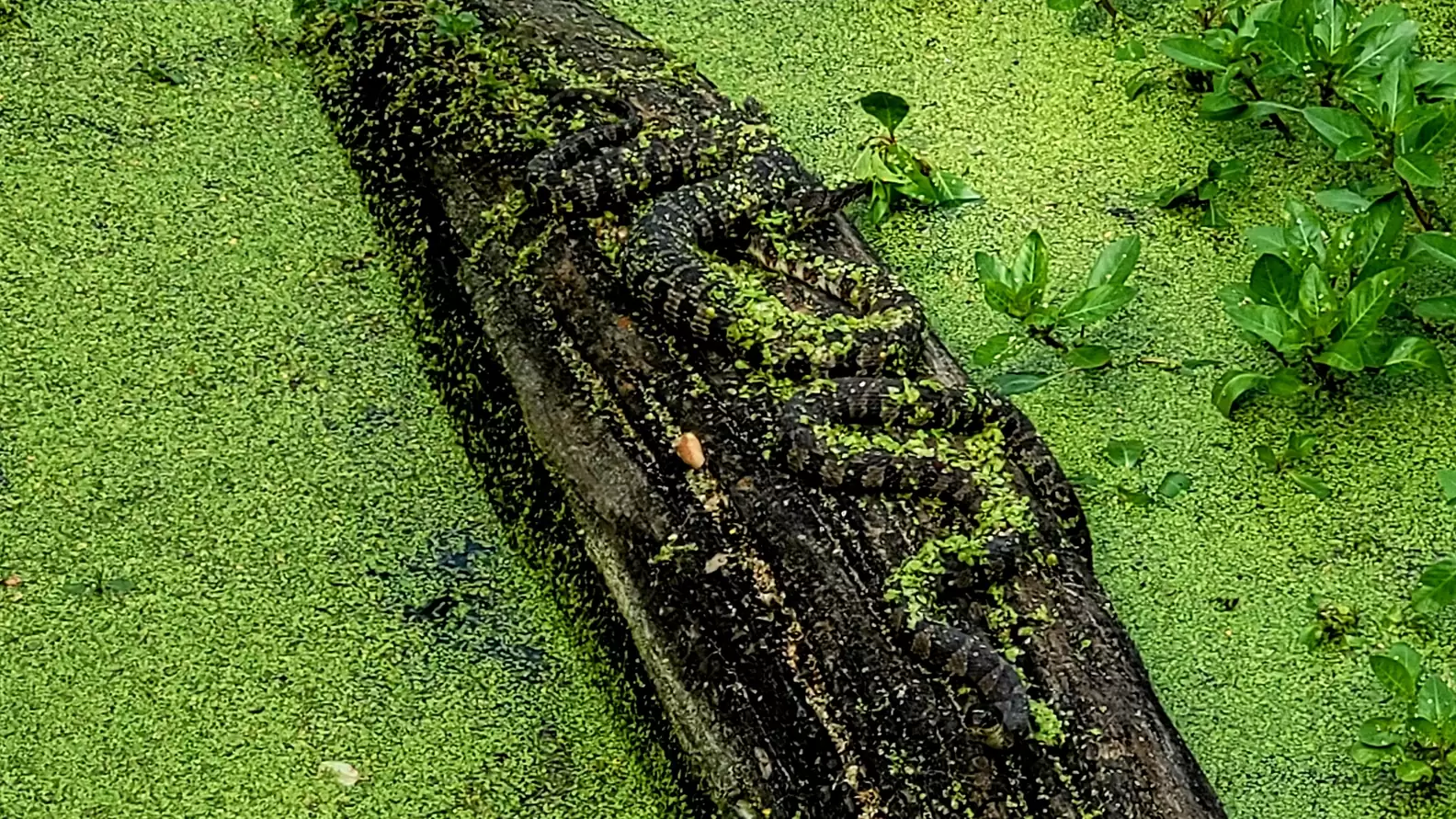 Covered in moss and leaves from the water, the snake lay motionless. Jessica snapped a quick photo, not wanting to disturb it, and moved on, allowing the snake to rest undisturbed. She didn't get a good look at the snake at the time but was excited to capture the moment in the photograph.
Upon later examination of the picture, Jessica noticed that the giant snake had been concealing something.
Contrary to her initial perception, the creature wasn't a colossal snake but rather two smaller ones lounging together on a log.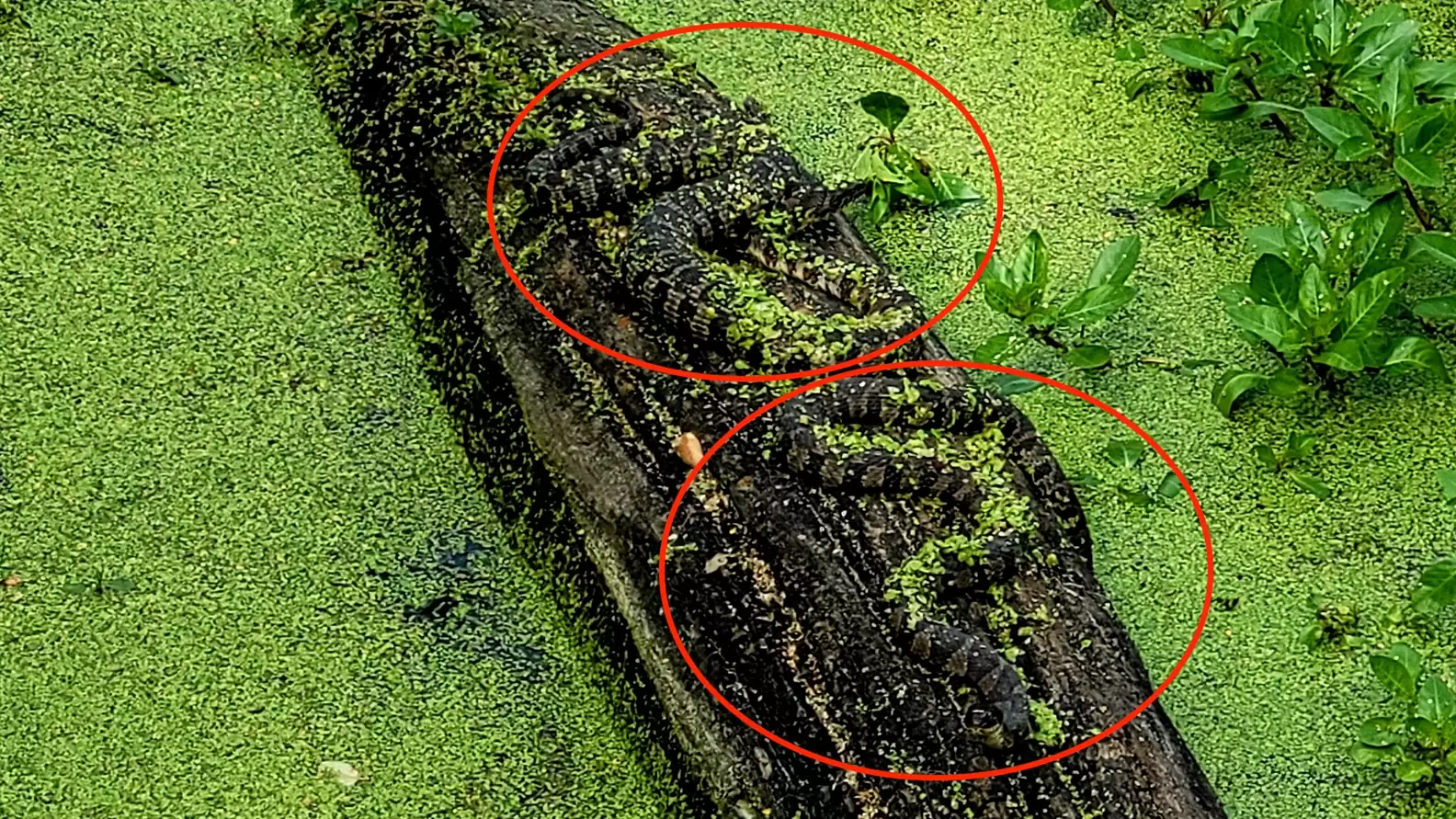 Jessica hadn't observed them closely due to their excellent camouflage, which explained her oversight. After scrutinizing the photograph, she discerned the presence of two snakes and couldn't resist chuckling.
Unbeknownst to her, the snakes had inadvertently pulled off a prank on Jessica, and it certainly brightened up her day.