A family of four cats was discovered on the side of a road in New South Wales, Australia last week. The mother cat had depleted all of her resources while attempting to protect and nourish her kittens. A member of the public spotted the family and reached out to a local animal rescuer for assistance.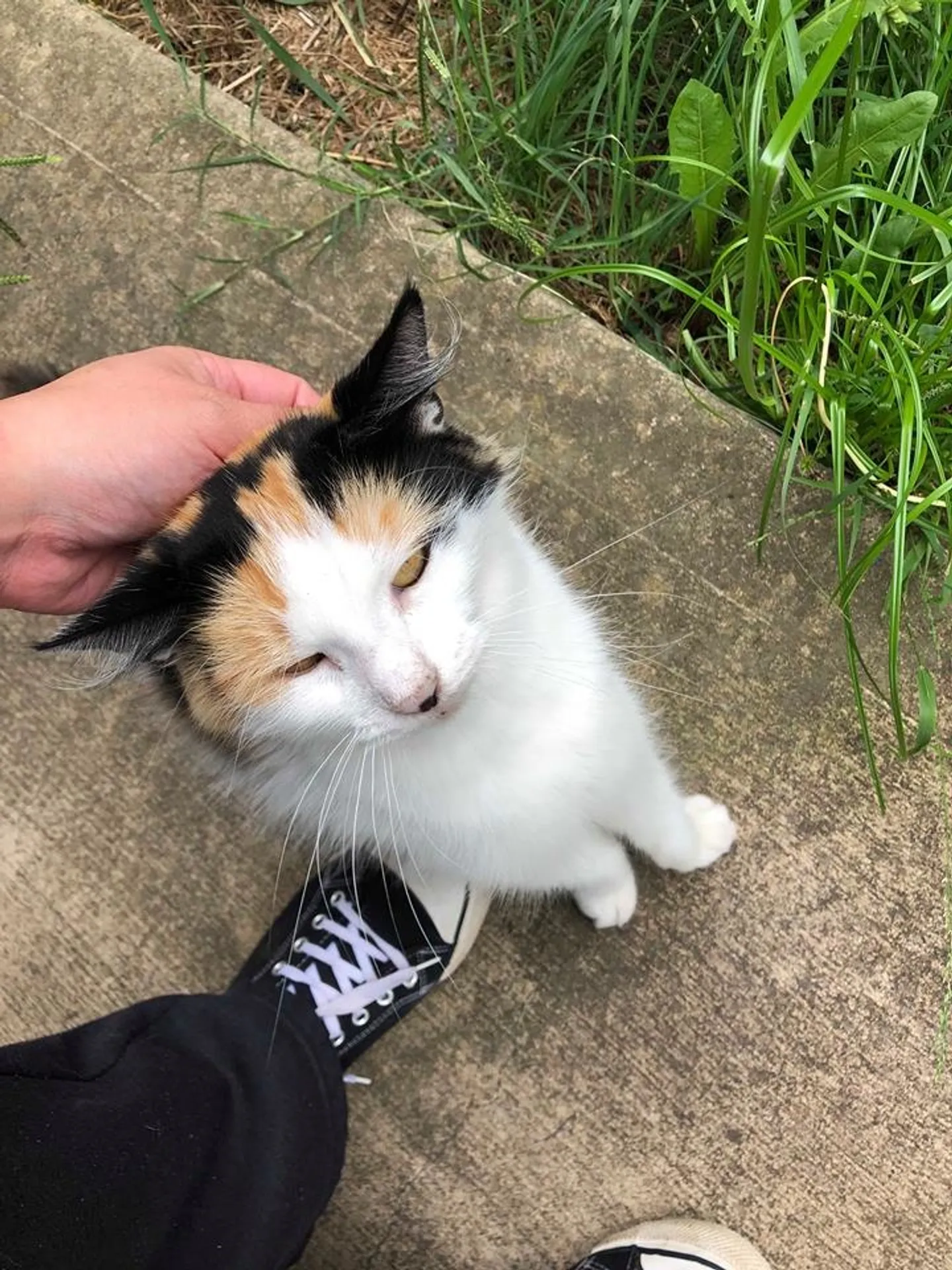 Despite being malnourished and thin, the mother cat was incredibly sociable and approached the rescuer, guiding her to her kittens who were suffering from eye infections and required medical attention.
Upon being informed of the situation, the Terrey Hills-based CatRescue 901 rescue group was contacted and promptly began working to secure the safety of the kittens and their mother by arranging for them to be placed in foster care. Volunteers Natalie, Jo, and Rocio tirelessly worked to coordinate transportation and successfully transported the kittens to the rescue.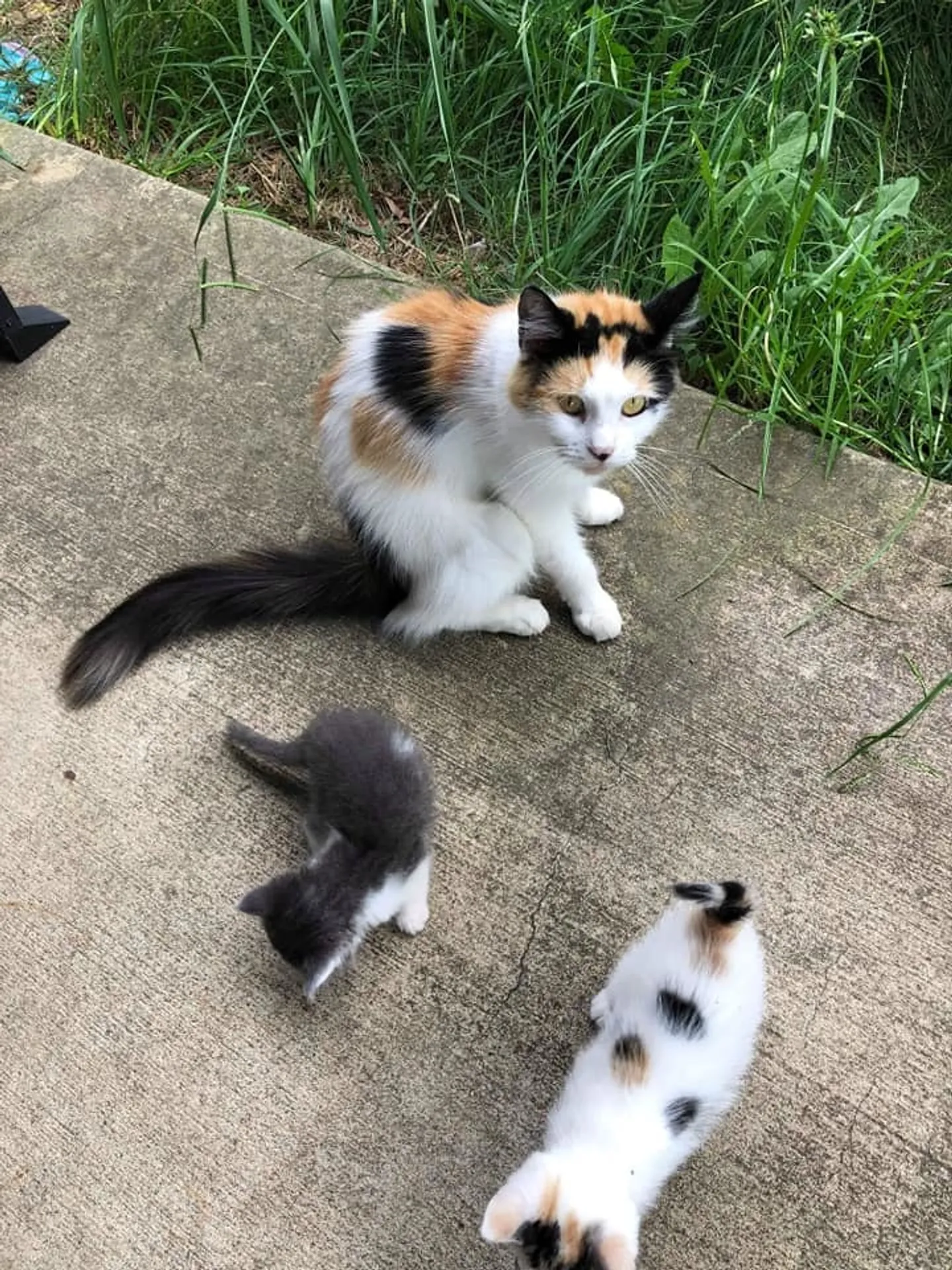 "We want to get this family off the street and get them the urgent medical attention they need," Jenny, founder of CatRescue 901 told Love Meow. "When they came to us they were all starved and mom was very emaciated. The babies would have likely gone blind eventually with no treatment."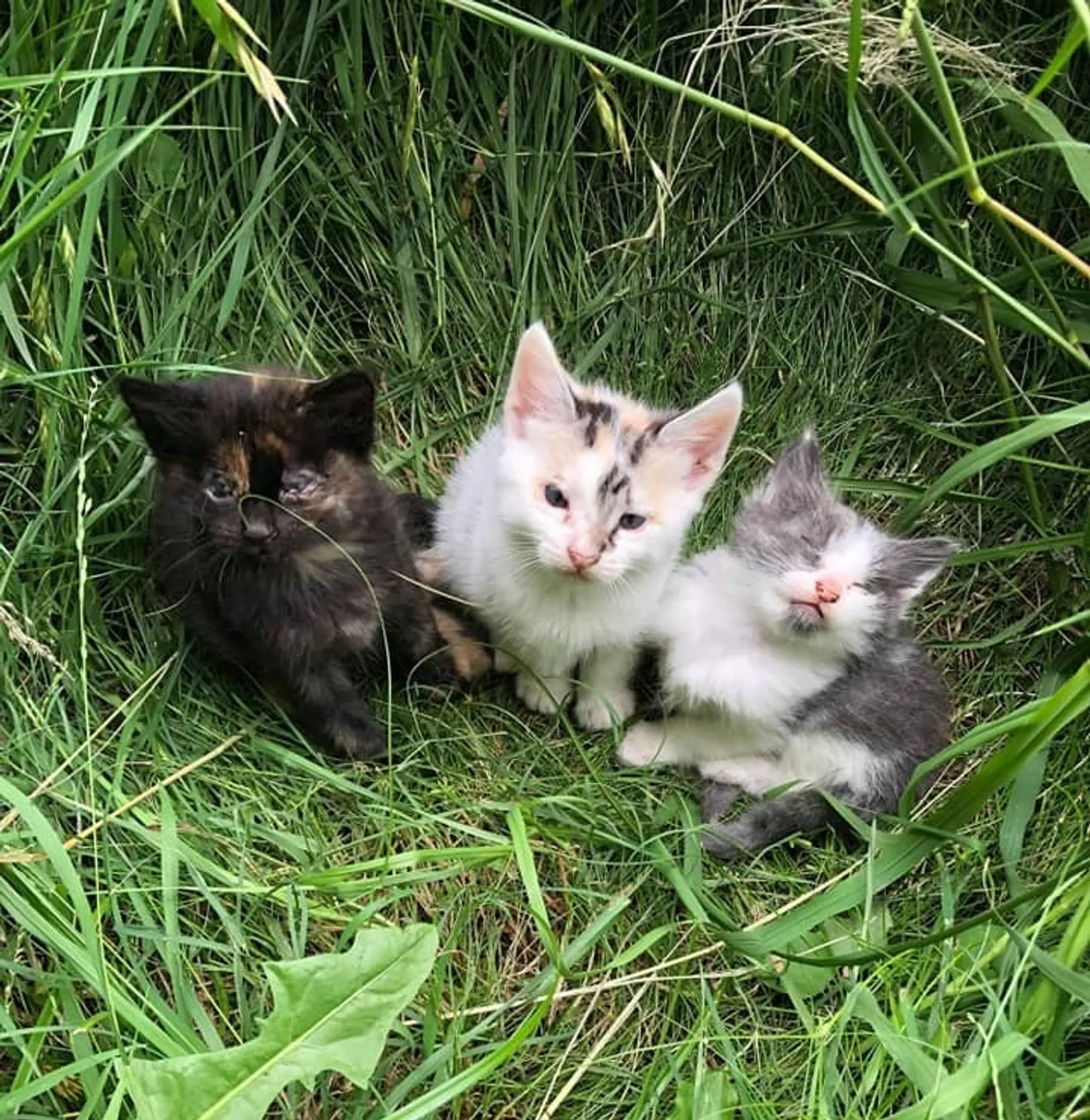 All the kittens had eyelid agenesis, a congenital condition. Unfortunately, no foster volunteers were available at the time to care for them, so Natalie stepped in to help. Despite her busy schedule, she was committed to improving their lives. Finally, after enduring a long ordeal, the kittens were relieved and grateful to have a safe home, a comfortable bed, and plenty of good food to eat.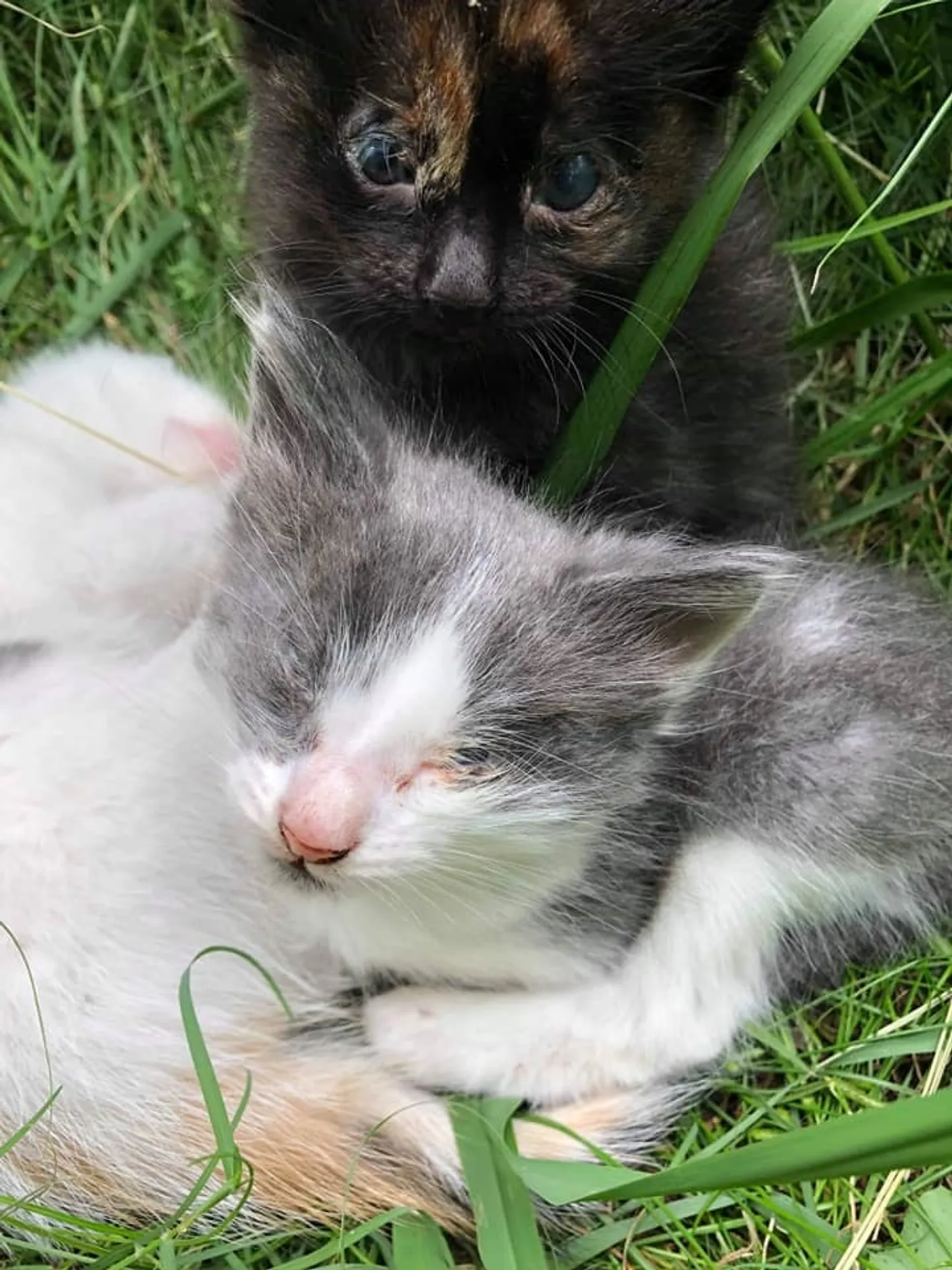 To begin the healing process, they were prescribed medication. The exhausted kittens slept soundly as their mother, Elodie, remained by their side, kneading and purring contentedly.
The litter consisted of two females, Polara (white tortie) and Hirschy (dark tortie), as well as a male named Ignacio (grey and white).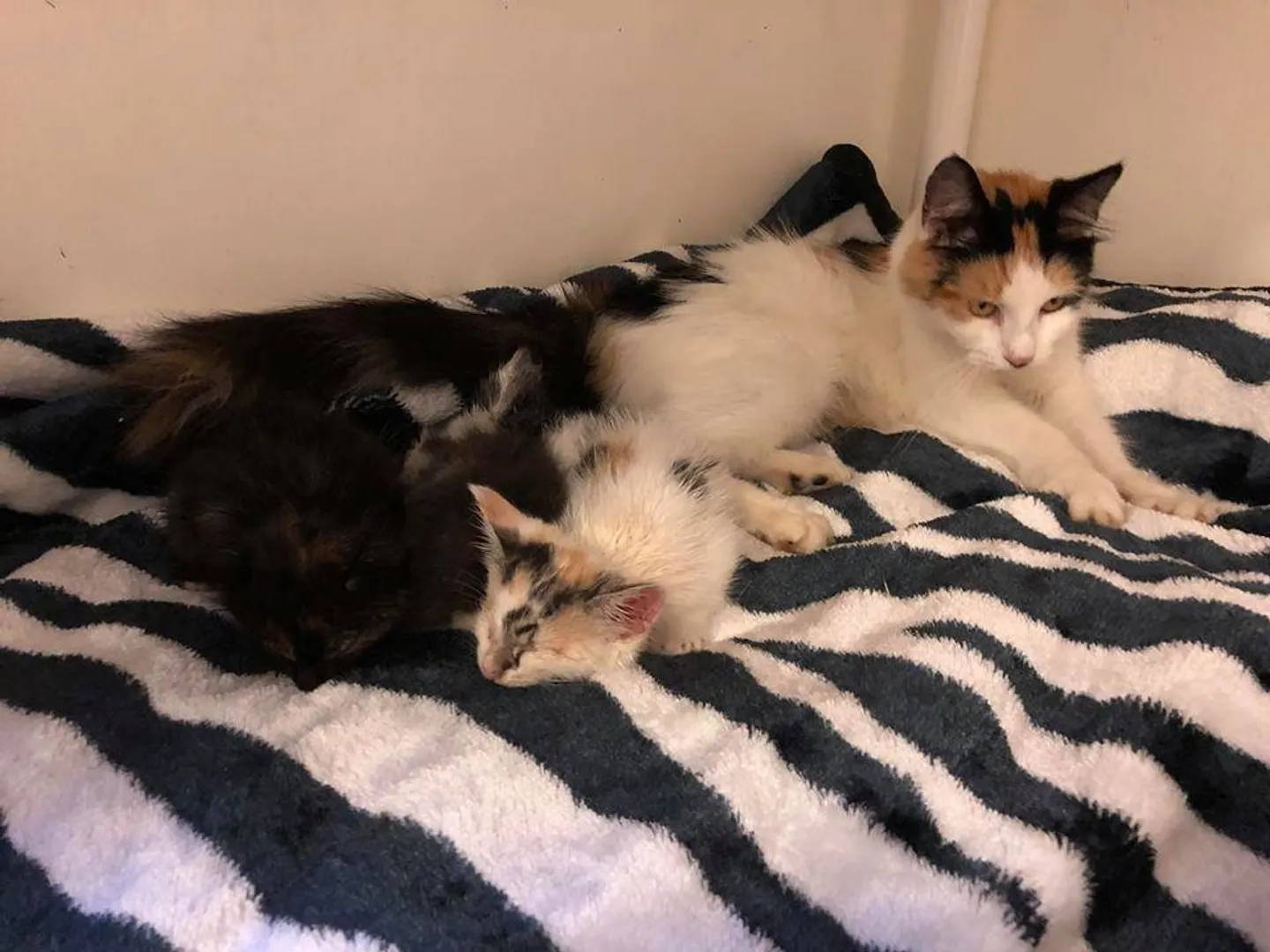 "They landed in the right place. We specialize in eyes issues and great care, and this family needs that big time," Jenny said. "Not many could cope with eye agenesis surgery because it's too expensive."
Natalie is putting in tireless efforts to nurse the kittens back to good health. Although she knows there will be many more sleepless nights and numerous trips to the vet, her ultimate goal is to ensure that this lovely family can have a bright and healthy future. Fortunately, the kittens made it to the rescue just in time thanks to her unconditional love.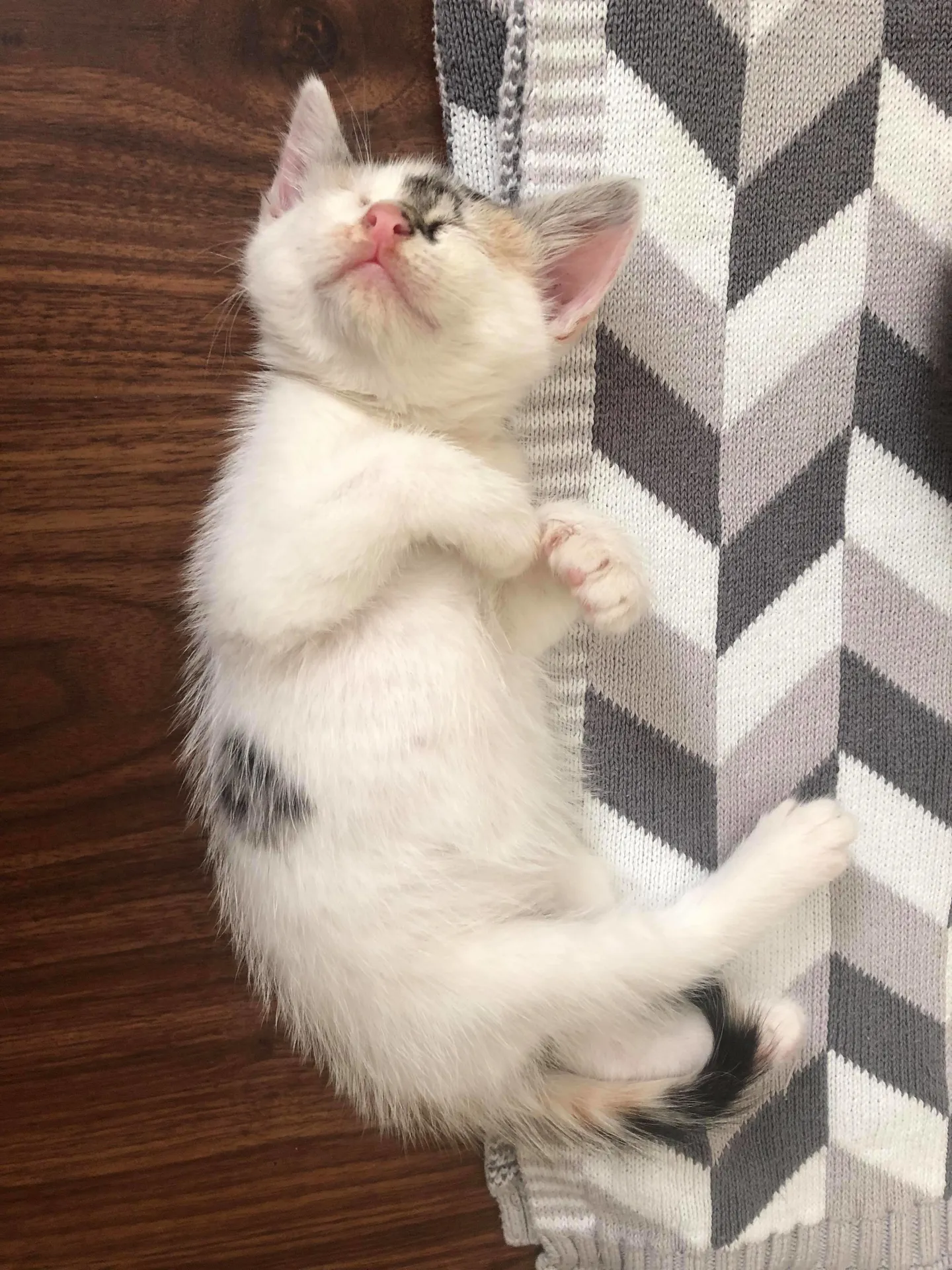 Although there's still a long road to recovery, the family of four is adjusting well to their new indoor lifestyle. Mother cat Elodie is content and purring happily, knowing that her kittens are in capable and caring hands.