A woman from Schuylkill County, Pennsylvania had a very emotional reunion with her lost dog, after she miraculously found him after two years. The heartbroken woman was looking for a new furry companion on an adoption site when she came upon her beloved pooch.
Back in 2019, Aisha Nieves thought she was living a nightmare. A vehicle struck her old house from Allentown, but as that was bad enough already, her four-legged best friend, named Kovu, went missing. The young lady had a very close relationship with her puppy, so she was devastated when she realized she might not see him again. Though she searched for him for weeks, everything was in vain.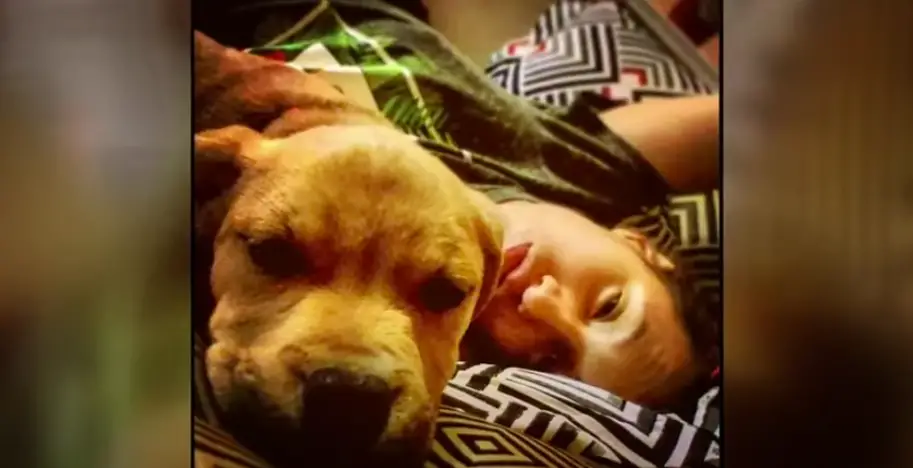 "He was my baby. He would go with me everywhere," the woman told the media. "Literally, the definition of a man's best friend. I found out he was gone when I came home later that day and he wasn't there to run to me and give me kisses like he usually did. I searched the whole house and couldn't find him, then looked around Allentown for a good week or so and still couldn't find him."
After several weeks from the incident, Aisha eventually got news of Kovu, but it only was worse. She learned that her pup was somehow found and brought at the Lehigh County Humane Society, yet meantime another family adopted him. Therefore, there was nothing the young woman could do!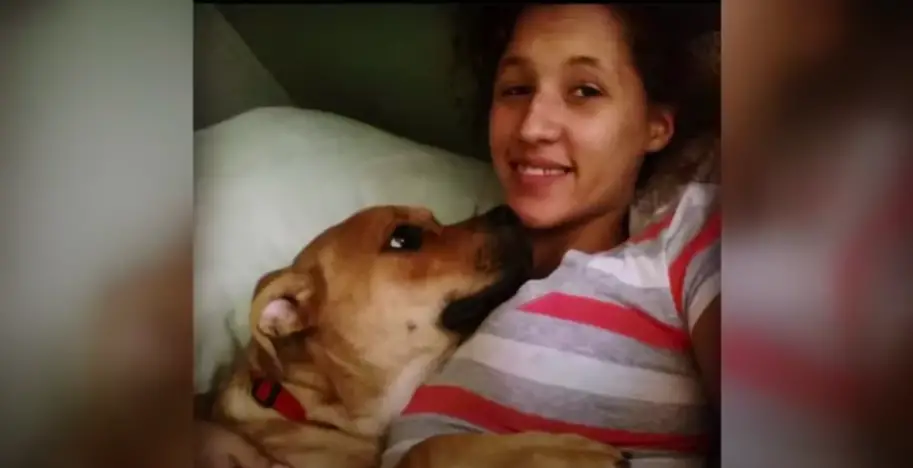 But two year after, something really incredible happened. Aisha decided to share her life with another puppy, so she started to look for a dog to adopt. But as she was scrolling down the adoption list of the Humane Society, she cam upon a pretty familiar face – Kovu was, once again listed for adoption. Straight away, her heart started to pump like it was jumping out of her chest and Aisha knew she had to do even the impossible if needed, just to reunite her old friend.
"He had a scar right over his right eye," she told WFMZ. "It's not that noticeable anymore, but in the picture they had, you could notice it."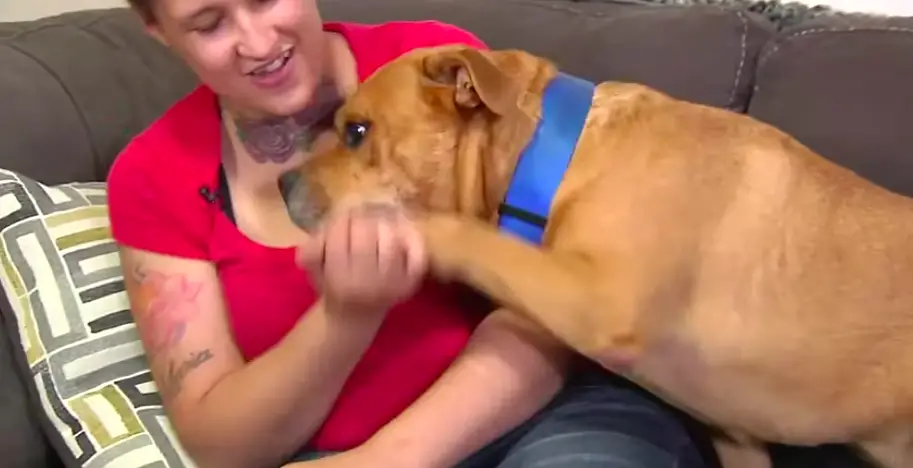 The woman immediately called Humane Society and let them know about the situation, and from there to a very emotional reunion was just a small step. "I was sweating. My hands started shaking," she recalls. "I was scared he wouldn't remember me because it had been so long."
Soon as Kovu have seen his favorite human in front of his eyes, all of Aisha's fears turned into nothing. The faithful dog immediately recongnized her and run to her! "He just jumped on me and we started kissing and hugging," she said. "I told him, 'Yeah, buddy, you're going home. I'm so sorry this happened. Never again am I losing you.'"
Watch the emotional reunion, here: