Sometimes, the cutest wildlife footages are caught by accident. After all, you don't have to be an experienced photographer to surprise nature in one way or another. All it takes is some luck and the perfect timing. Yet, all this family from Yuma, Arizona, needed was a doorbell camera and a group of owls on their porch.
When Lyndsay and her family moved into their new home, they all thought it will a quiet neighborhood. However, right in the first night at the new home Lyndsay heard some noises coming from the front porch. She had no idea what that would be, but the other day in the morning, she couldn't hold her laughter when she finally
found out.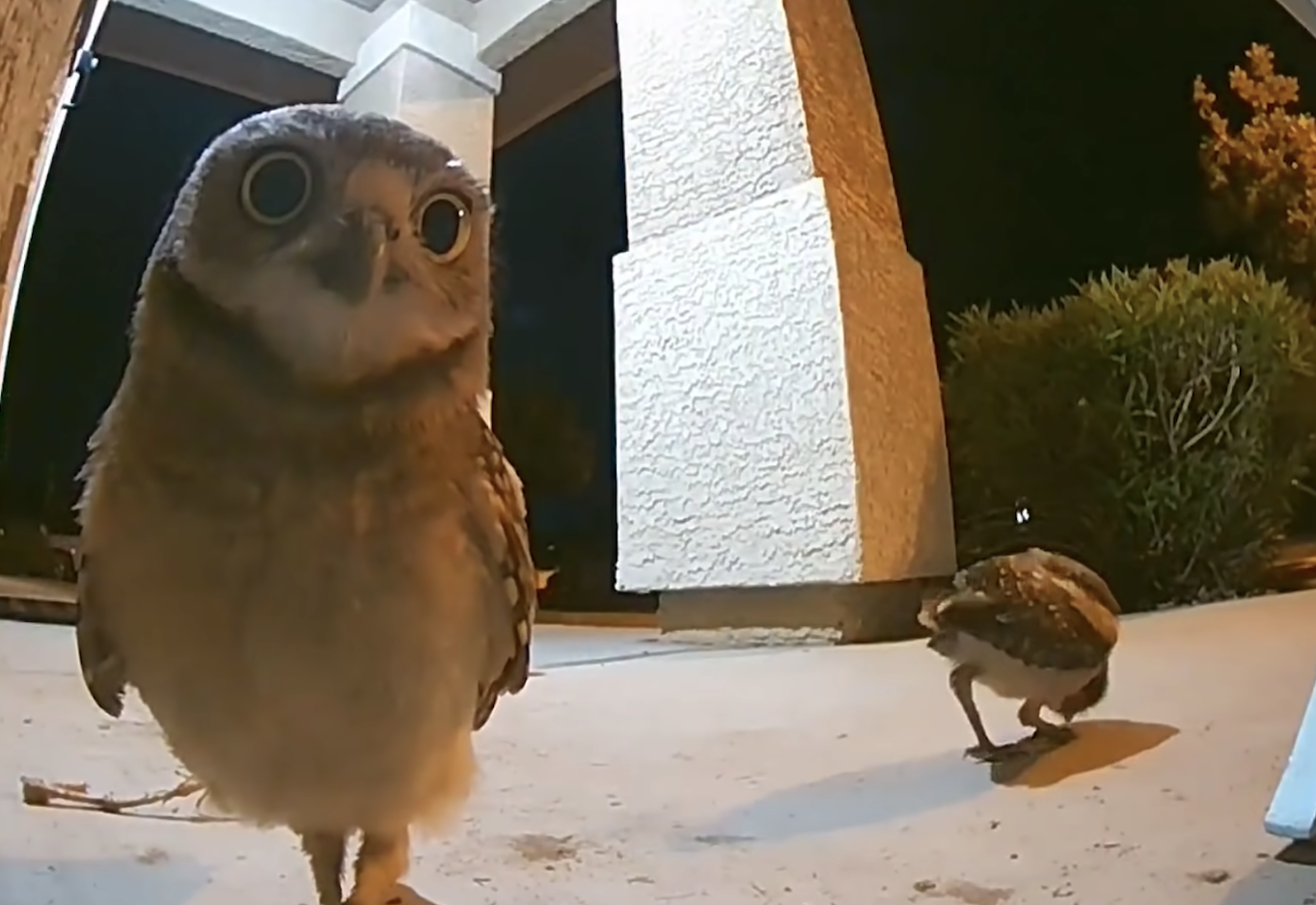 It turned out that a group of owl were passing by her porch, when they spotted the doorbell camera and suddenly got interested in it. Two of the nocturnal birds even had a small argue over a meal they hesitate to share. Then they both begun to stare at the security camera in the most hilarious possible way. The short footage was released by the doorbell camera company and it soon became pure internet gold.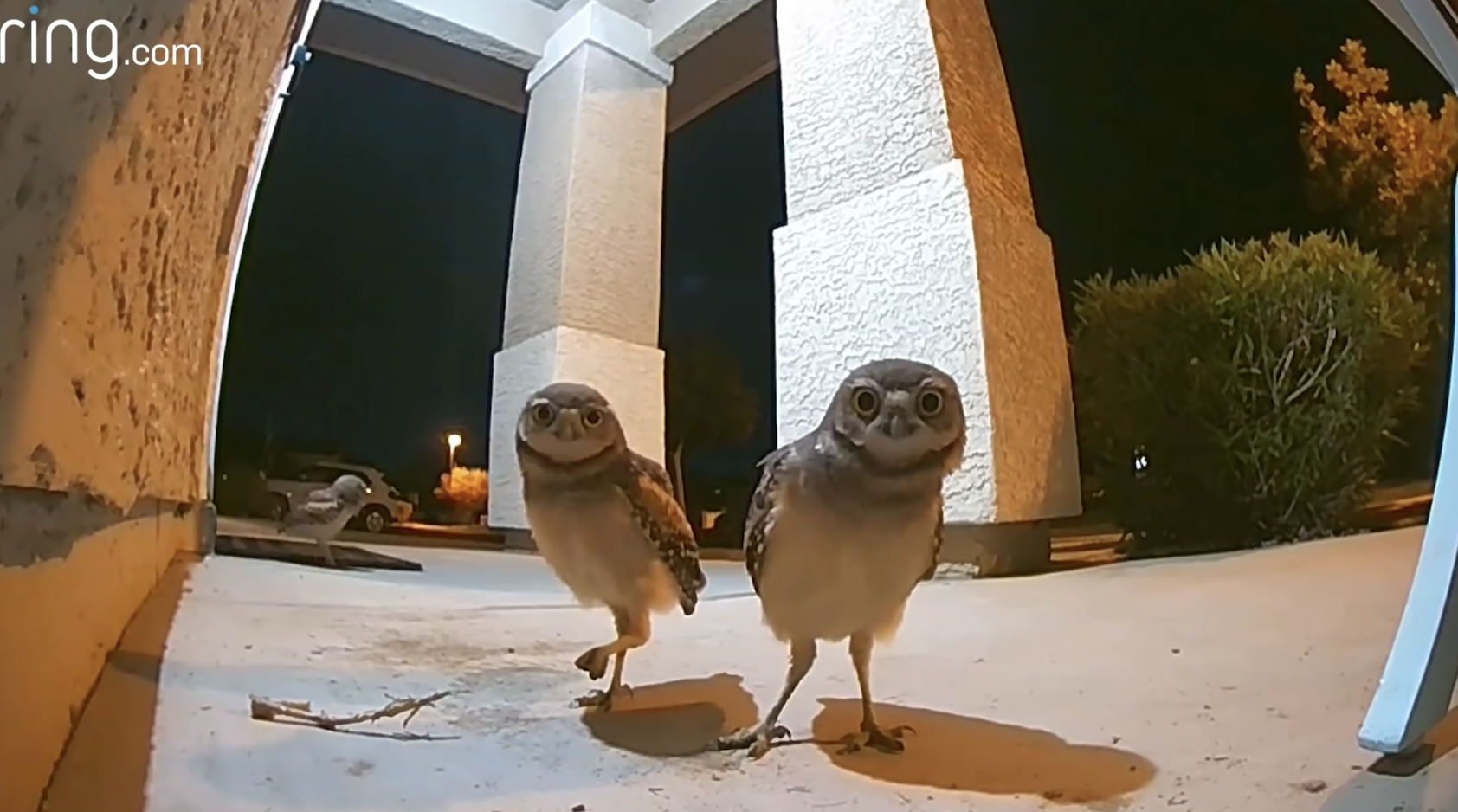 Lyndsay, who's actually great fond of owls, was so excited about her unlikely visitors. "Anyone who knows me knows that I absolutely LOVE owls, I have owl decor all over the inside of my home," she said. "These owls had so much personality! They were so wide-eyed peeking at the camera!"
Watch the funny moment, here: