When comes to helping those in need, dogs are the gentlest souls. Turns out that these incredible beings doesn't stop short of anything, even though it might involve a nearly impossible task. Like this pup for instance, who insisted to give an extra paw to a helpless stranger!
In a now viral footage, a heroic dog was caught on camera joining forces with his kind owner to get a woman's car out of flooded street. The adorable snaps of the two made waves on social media and now both the dog and his owner are hailed a heroes.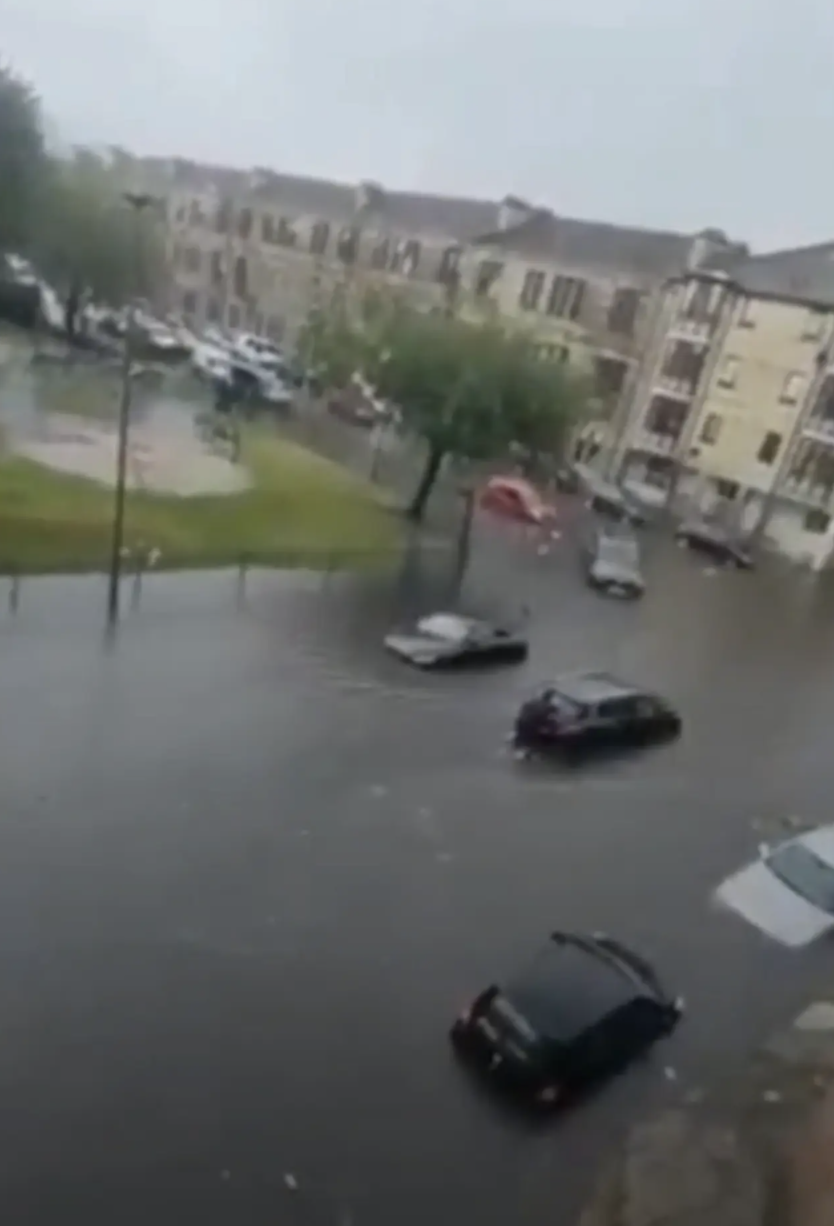 Due to the torrential rain that hit the country over the weekend, many streets of Glasgow, Scotland, turned into veritable waterways. Unfortunately, a lot of drivers got stuck with their cars on the flooded roads. It's what happened to this hapless woman, too. Thankfully, her help came from where she expected the less.
Shortly after the heavy rain showered Glasgow, Lori Gillies and her adorable Springer Spaniel – Puck, went out for a walk. But not far from their place, Lori noticed a car stuck in the middle of a flooded road, with the women inside, so she rushed to help them out. The helpful Puck followed her and he even imitate his owner in their attempt to get the car out.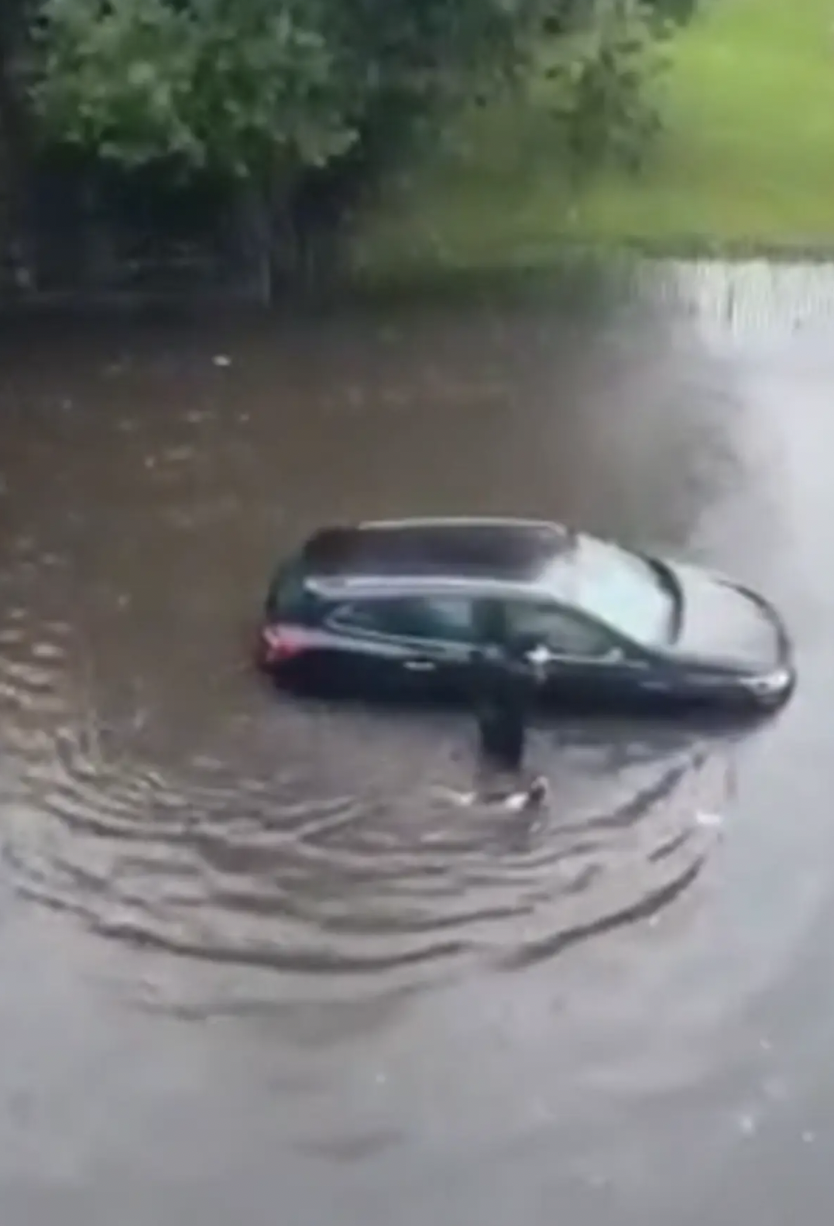 "Puck and I were out on our usual walk and there was a car that was stuck in the water," the woman shared with Daily Record. "There were two women inside and I went down to give them a hand…We've never really had flooding as bad as that there."
However, little did Lori and her helpful dog know that someone has witnessed their noble gesture, and even caught on camera. Even he's 10-year-old, the determined Springer Spaniel played a crucial role in the attempt of getting the car out. Lori and Puck's efforts eventually paid off as they managed to help the two ladies to get the car on dry land.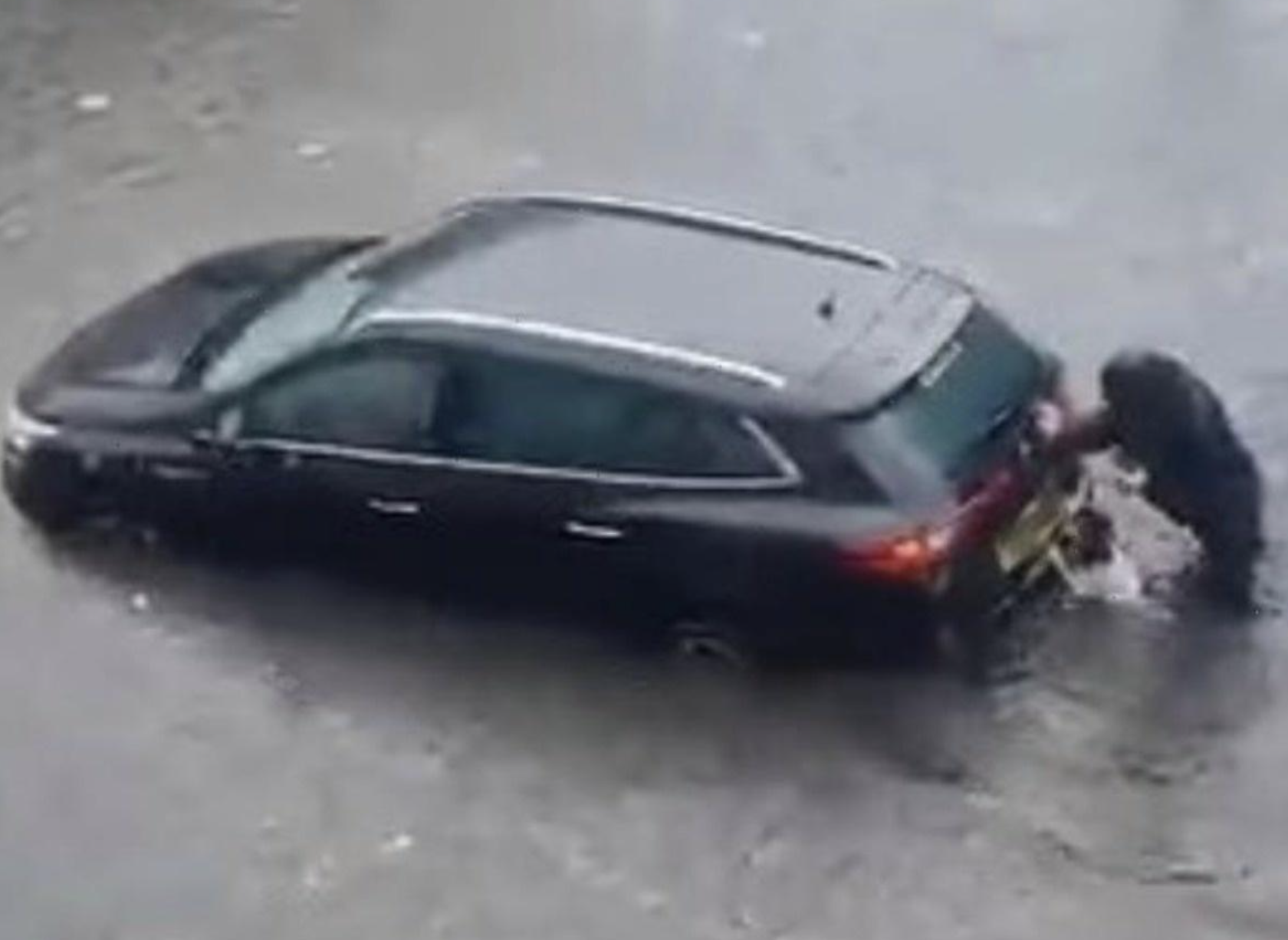 The moment was caught on by the local Davie Keel, who couldn't believed his eyes when seeing a dog doing that. He can be heard saying: "The dog's pushing it now. Brilliant…look at that."
Lori later found out the moment was caught on film and she even shared the incredible video on Facebook. She said Puck got rewarded with a special dinner that night, for his effort. "He got a very nice extra big dinner that night," she said. "Puck really is the best dog in the whole wide world."
Watch the adorable moment, bellow: