This touching moment was captured on video as a vet tenderly comforted a weepy puppy just after its surgery. The compassionate man cradled the petite pup in his arms, providing her with love and care to soothe her worries.
Growing up in a shelter can be a difficult journey for any young puppy. However, this precious rescue pup faced an even greater challenge when she had to undergo anesthesia. But she was lucky to be in the care of the most caring person she could have ever hoped for.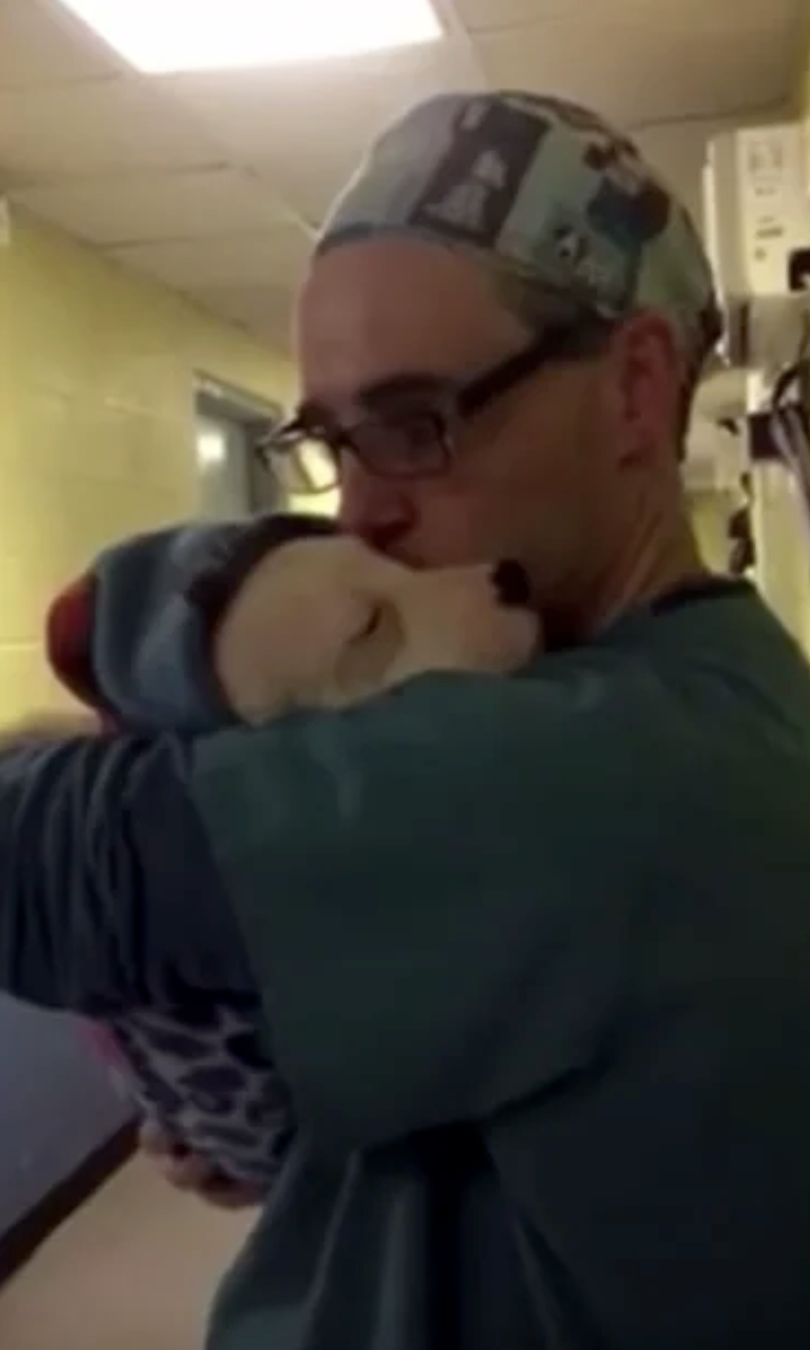 Dennis Moses, a surgical assistant at the Baltimore-based BARCS Animal Shelter, has a deep passion for both his job and the animals he cares for. Whenever an animal at the clinic is in need of comfort, Moses is always there to offer a comforting embrace. This was the case with a tiny puppy named Meesha.
Meesha and her brother were just 6 weeks old when their previous owner surrendered them to the shelter. Despite the change in their circumstances, the two pups quickly adjusted to their new surroundings. But when Meesha underwent a spaying procedure, she became frightened and disoriented upon waking up from anesthesia. Fortunately, Moses was there to offer a calming presence and ease her worries.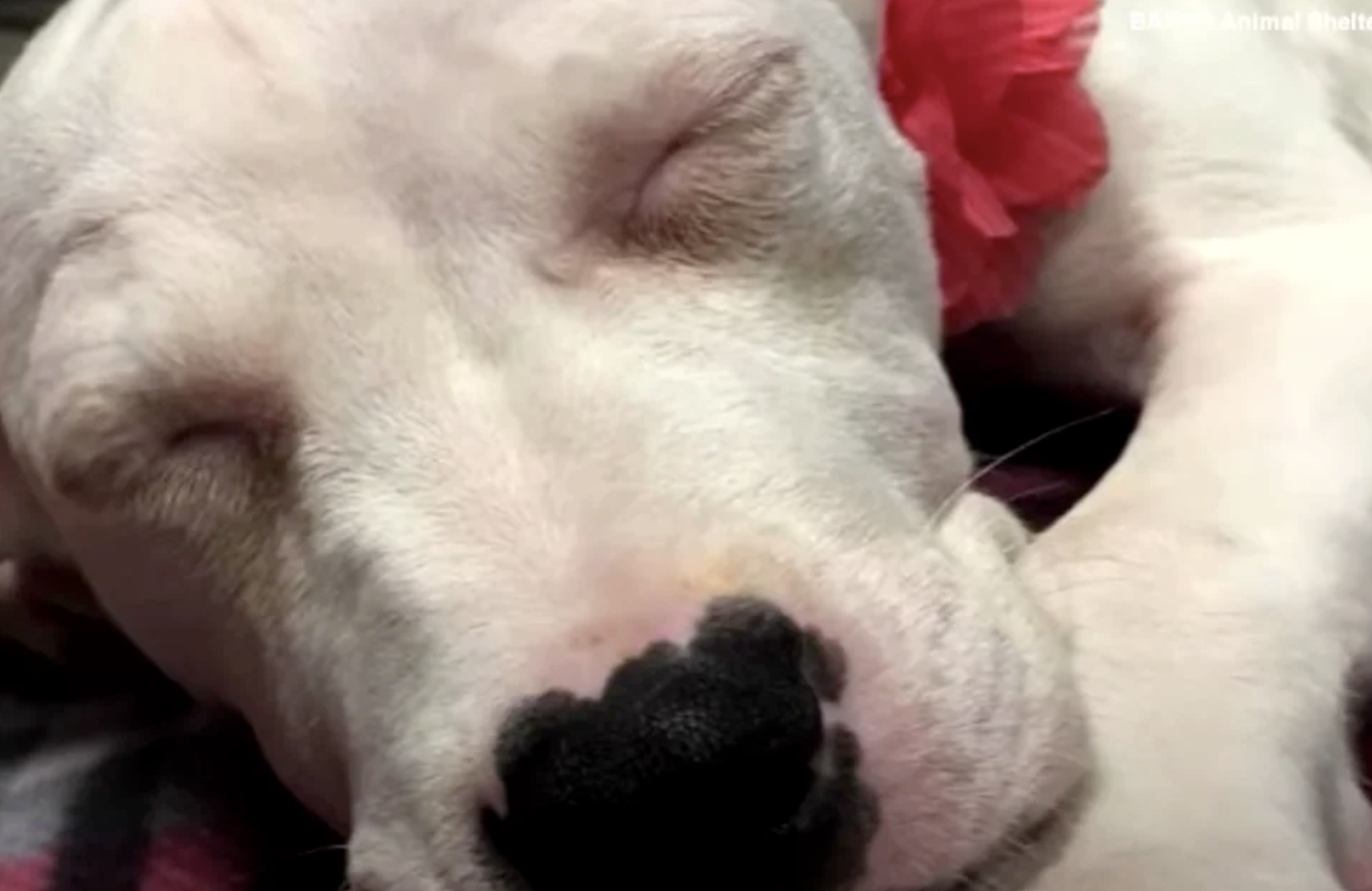 "I was whispering to her, just singing," Moses told The Dodo. "If you've ever had surgery, you wake up, and you're not sure where you're at. It's a pretty scary thing even for animals, especially being in the shelter and being that young."
The compassionate veterinarian was captured on camera as he gently held the bewildered puppy in his arms, soothing her with soft whispers and affectionate kisses shortly after her surgery. The touching scene was recorded by volunteers at the shelter and later posted online by BARCS Animal Shelter, where it quickly went viral and captured the hearts of millions of viewers.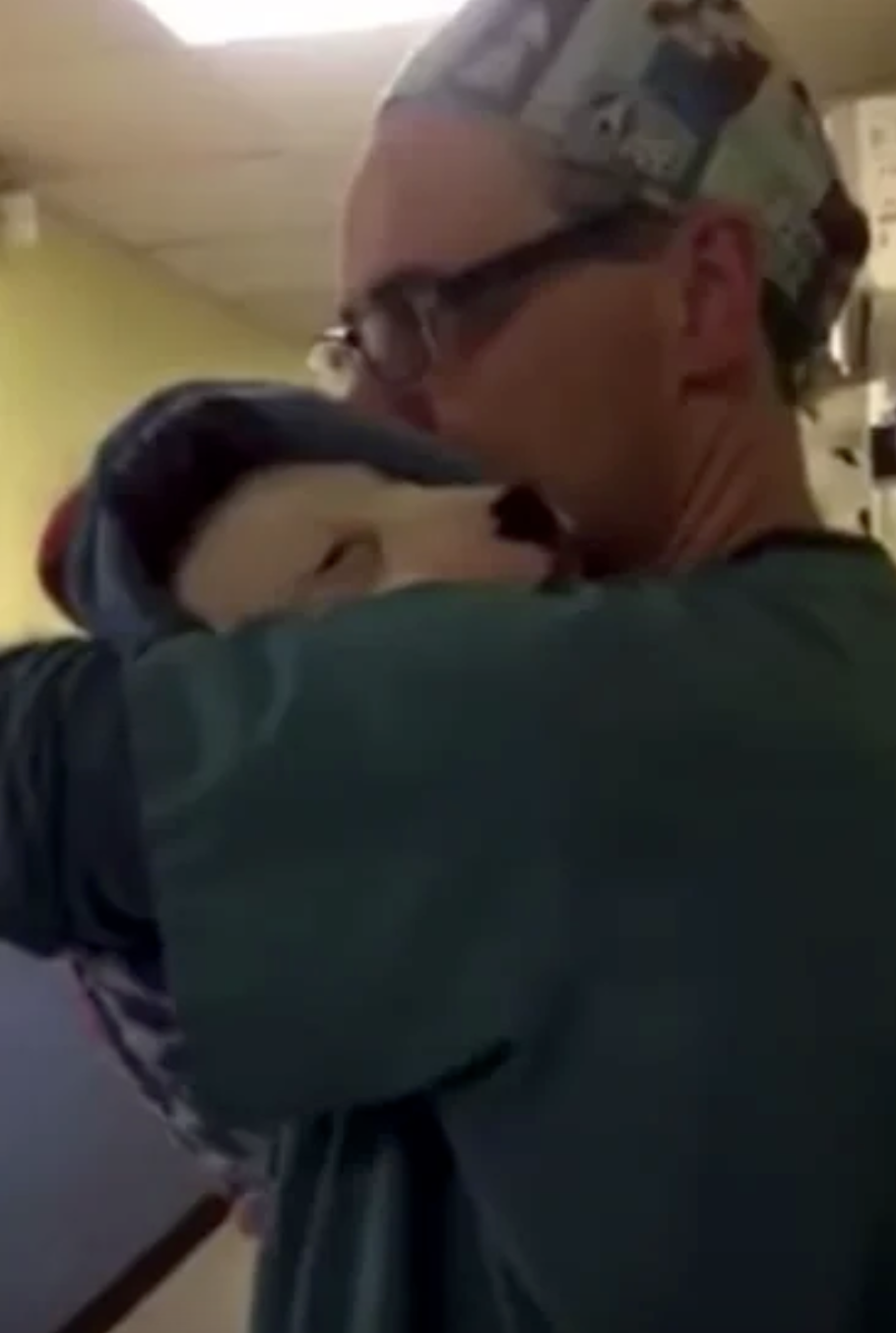 "Baby Meesha was coming off her anesthesia and was a little scared because her body felt so weird," wrote the shelter. "BARCS Surgical Assistant Dennis Moses took her out into the quiet hallway to comfort her."
Here's the lovely moment!