Becoming the proud owner of an unwavering friend is as simple as offering a kind gesture of love to a vulnerable puppy. In return, you'll receive more than just a friend, you'll gain a loyal companion who will always remain by your side, no matter what.
These cute puppies are renowned for their gratitude and once you extend a helping hand to them, they will form a special connection with you, making you one of their most cherished people. This is demonstrated by the story of Arafa, a dog who once lived a life of misery due to the indifference of others.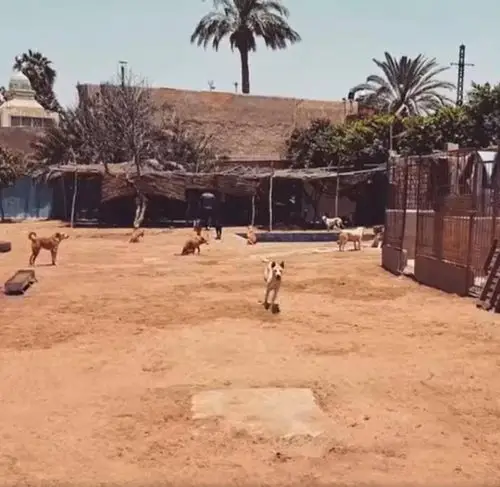 Ahmed Embaby is a dedicated volunteer at the Furever Rescue Foster, a haven for underprivileged dogs in Cairo, Egypt. It was there that Embaby encountered Arafa for the first time, who was then a homeless dog wandering the streets. Arafa's already tough circumstances were exacerbated by the fact that he was blind.
"He came to us blind," Embaby told The Dodo. "Arafa is one of the hundreds of dogs we have rescued."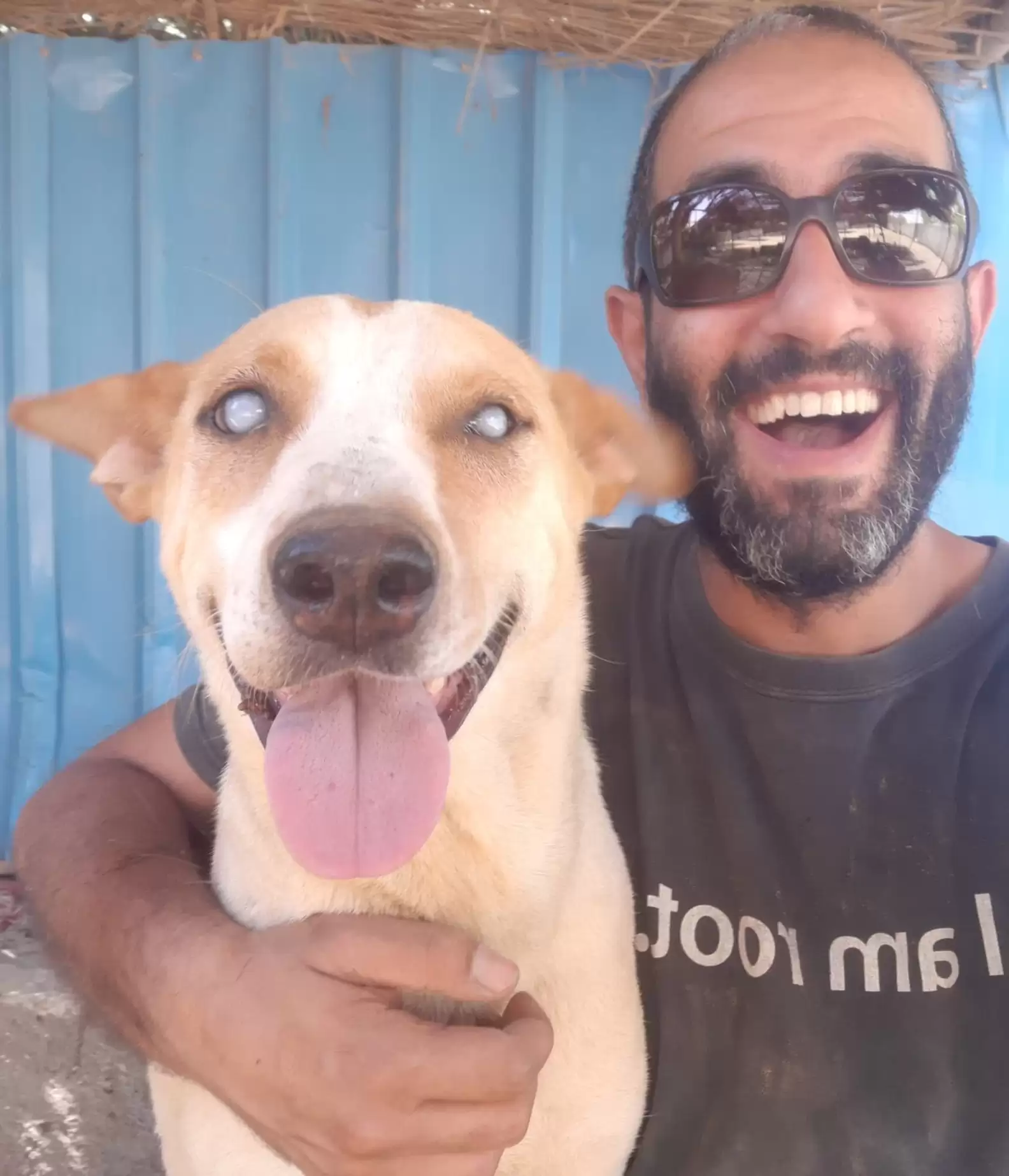 Right away, Embaby took Arafa to the shelter where he could receive the proper medical care, nourishment, and hydration he so desperately needed. Most importantly, Embaby showered him with the love and affection he had never experienced before. Slowly but surely, the dog began to regain his strength, and without even realizing it, he had captured Embaby's heart and they had become the best of friends.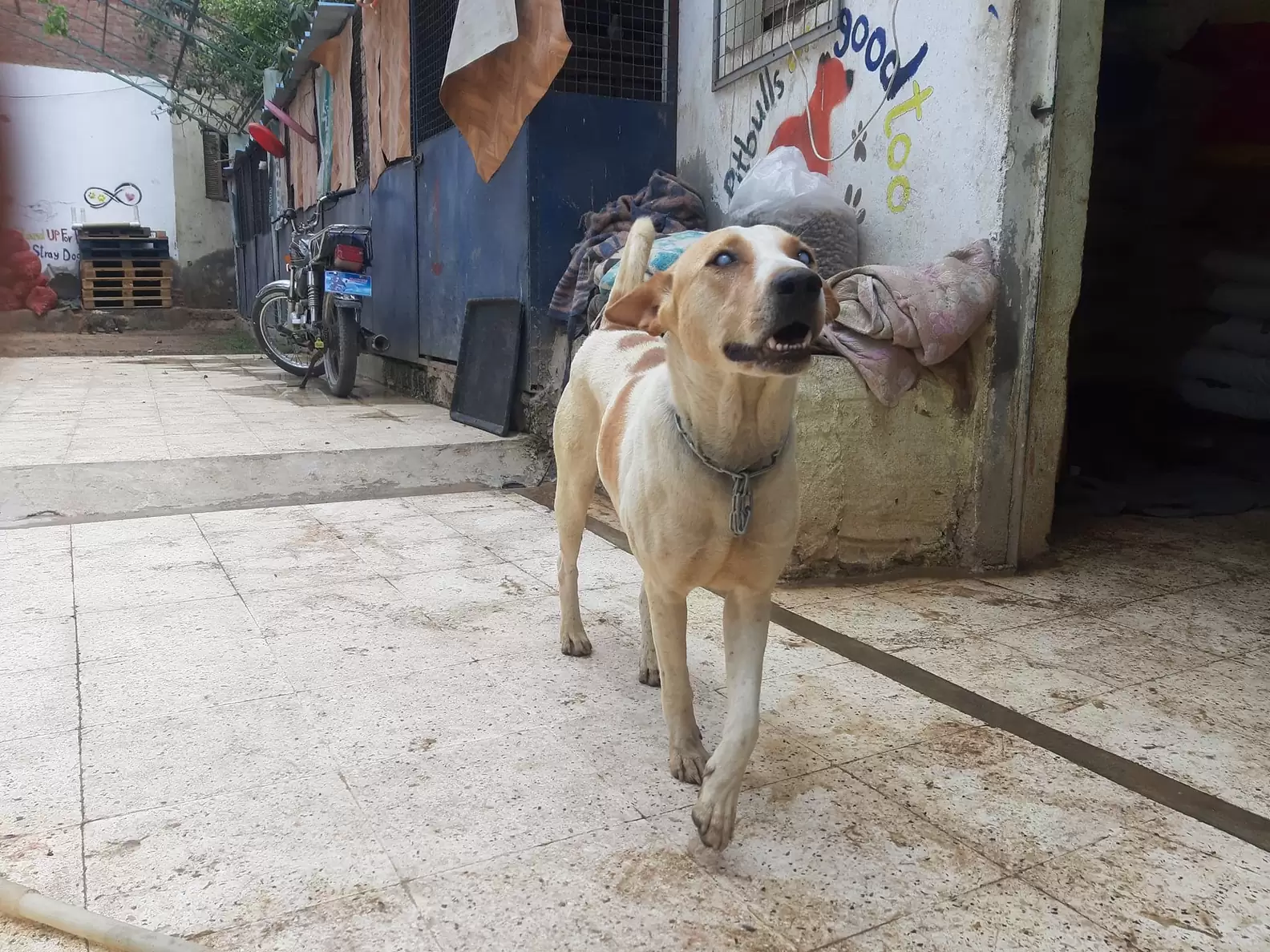 Their bond was unbreakable, as the sound of Embaby's voice was all Arafa needed to recognize him and run into his arms, despite his blindness. They had formed a flawless relationship where the dog's lack of sight was not an obstacle to their friendship.
"Arafa is my blind guardian, following me the whole day," Embaby said. "It just never ceases to amaze me the euphoria that Arafa shows when I show up at the Furever Shelter. It just goes to show that a dog's love is unconditional and extraordinarily pure."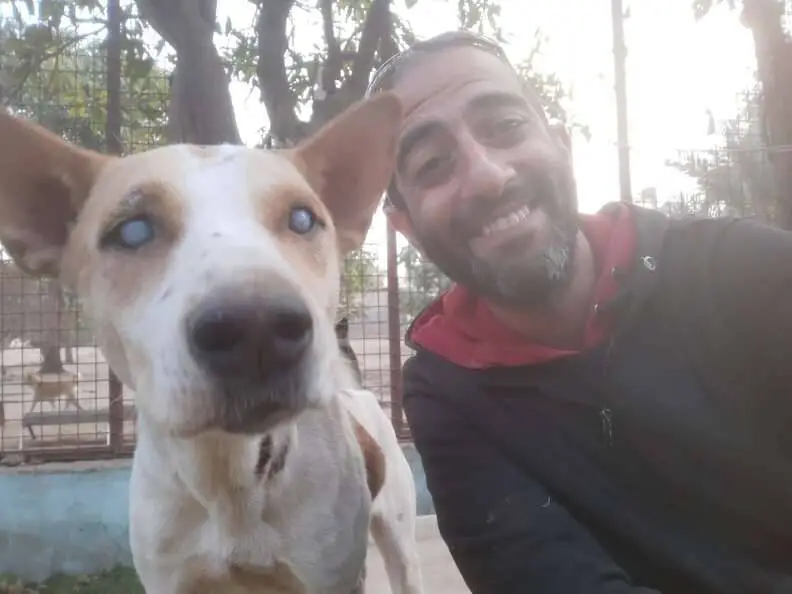 This lovable pooch is now in a safe and secure environment, although he will never regain his sight. But that doesn't stop him from being a joyful and contented dog. Thanks to the loving care provided by Embaby and the staff at the shelter, both his physical and emotional well-being have greatly improved.
For the team at Furever Rescue Foster, there is no greater joy than seeing the puppies thrive and witnessing their gratitude in their own unique way. However, their ultimate goal is to see both Arafa and every puppy at the shelter find a permanent, loving home where they can continue to be happy and treated with the love and respect they deserve.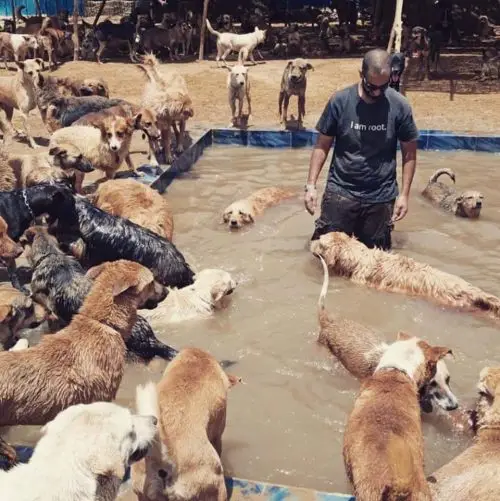 "He is doing great," the kind man said. "I can't even begin to describe the joy I feel when we see our rescues getting better. The dogs' unconditional gratitude and love is inspiring, their ability to keep going in life is beyond belief."
More about these paw angels in the video below: