When it comes to friendships between animals, Mother Nature never cease to amaze. And bigger the differences as a species are, more fascinating it gets. This time a piglet named Olive is having an animal identity crisis and it's as adorable as it sounds. But how it could have been differently, given that she used to grow up surrounded by four lovely pups.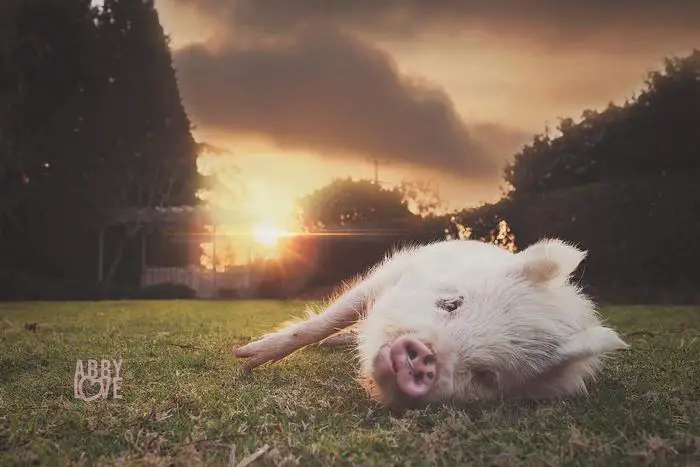 Now Olive is convinced she's a puppy, so she acts exactly like a doggie. She sits as a pup, asks for treats like her furry companions does. She even tries to bark like them. "She definitely behaves as though she is one of the dogs," Olive's mom, Alissa told Mashable. "She spends every hour of the day with them, plays with them like a dog, she naps with them. If the dogs run at the gate to bark at something in the street, she races with them."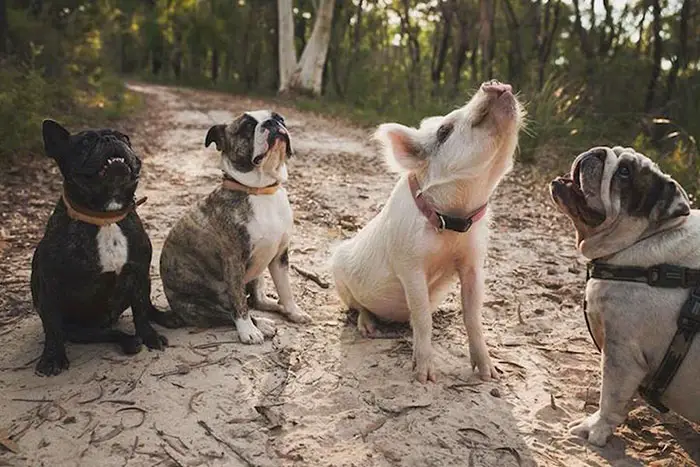 Alissa and Nick Childs are happy with their large family. However, they were pretty sceptical when to adopt Olive. At that time, they already had the three pups and Alissa was about give birth to their son. Therefore, they were afraid the dogs would not get along pretty well with a piglet. But even so, they decided to adopt the little one. And little did they know the dogs would offer so much compassion and comfort to the family's newest member.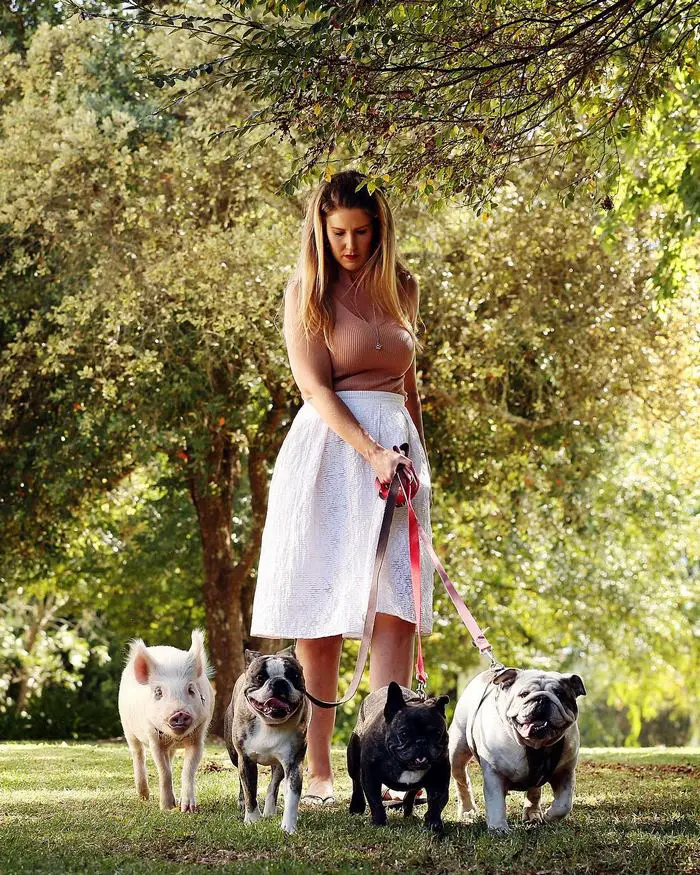 "I've always wanted a pet pig! We moved to acreage a couple of years ago and it became a possibility," Alissa told Bored Panda. "I had never met a pet pig before we got Olive, so it was a fairly risky leap of faith!"
Surprisingly, the dogs were more than excited the moment their parents introduced them their new companion. In fact, Lola – a French bulldog, immediately activated her motherly instincts and took the tiny piglet under her protection. "Lola took the role of Olive's adopted Mum & it was so beautiful to see," Alissa said.
Now the piglet and her dog buddies are inseparable. Take a look at this lovely family!