Everyone knows dogs are the cutest innocent thieves. But this time, a poor stray dog finds a permanent home due his behavior!
It all started when the staff at a Dollar General in Kenansville, North Carolina, spotted a massive dog stepping through their doors with only one intention in his mind – to steal a purple stuffed unicorn. Caught red-handed, the employees recovered the toy and politely invited the four-legged customer outside.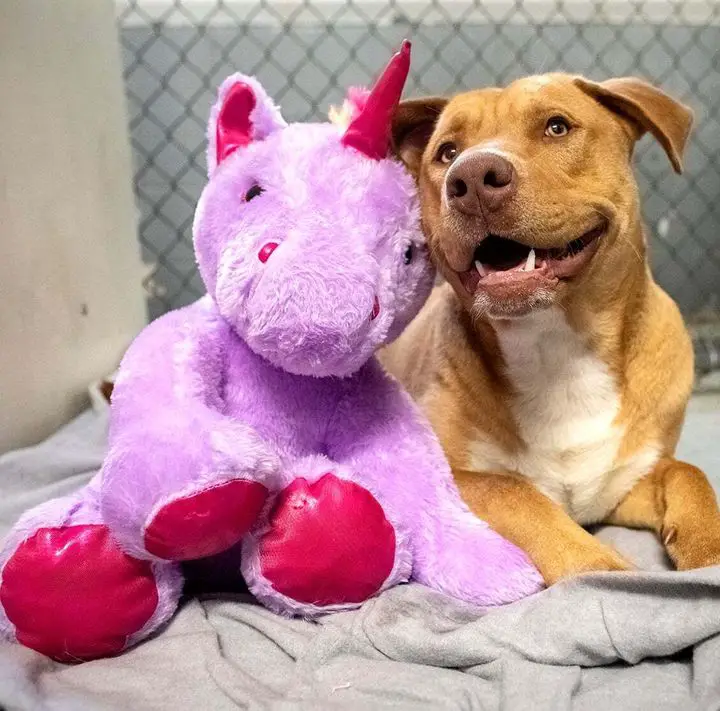 However, the staff's actions didn't stop the pooch from getting what he wanted, so he kept coming back for the toy he was so fond of, for at least five time, but eventually leaving empty-handed every single time. So, they called the Duplin County Animal Control to ask for help.
Once they got there, the officers at the animal control did the cutest gesture for the four-legged thief. Officer Samantha Lane decided to buy the toy from her own pocket and give to this gentle giant, before taking them both to the shelter.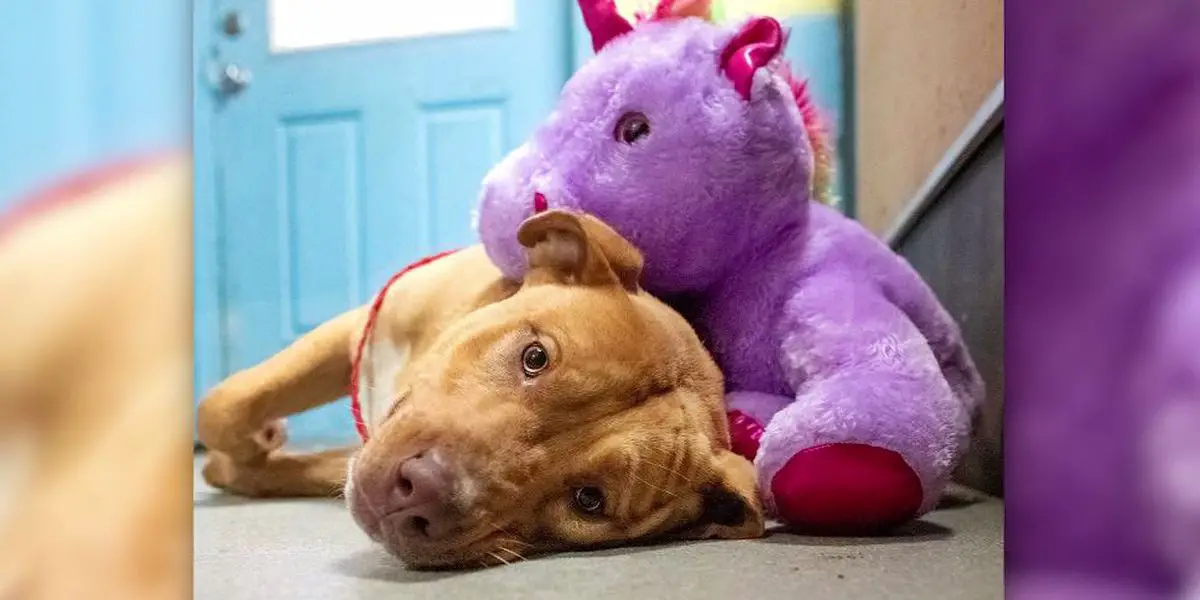 What happened next looks out of a veritable happy ending story. Once he got the the shelter, the dog – named Sisu by the staff there – was prepared for a photo session. Needless to say that his newest stuffed friend couldn't have been missing from it. But little did they know the photo of this lovely pair will go absolutely viral on Facebook. But that's not all, because a few days after, both Sisu and his purple unicorn found a forever home.
"This is what happens when you break into the dollar general consistently to steal the purple unicorn that you layed claim to but then get animal control called to lock you up for your B & E and larceny but the officer purchases your item for you and brings it in with you," the shelter's Facebook post reads.