Dramatic video footage shows a hopeless polar bear pleading for human help, after its tongue got stuck in a tin can. The surreal moment unfolded in a small remote village in Northern Russia, named Dikson. The polar creature was left unable to eat or drink water after an empty milk can got stuck into its mouth. The desperate animal approached villagers to ask for help!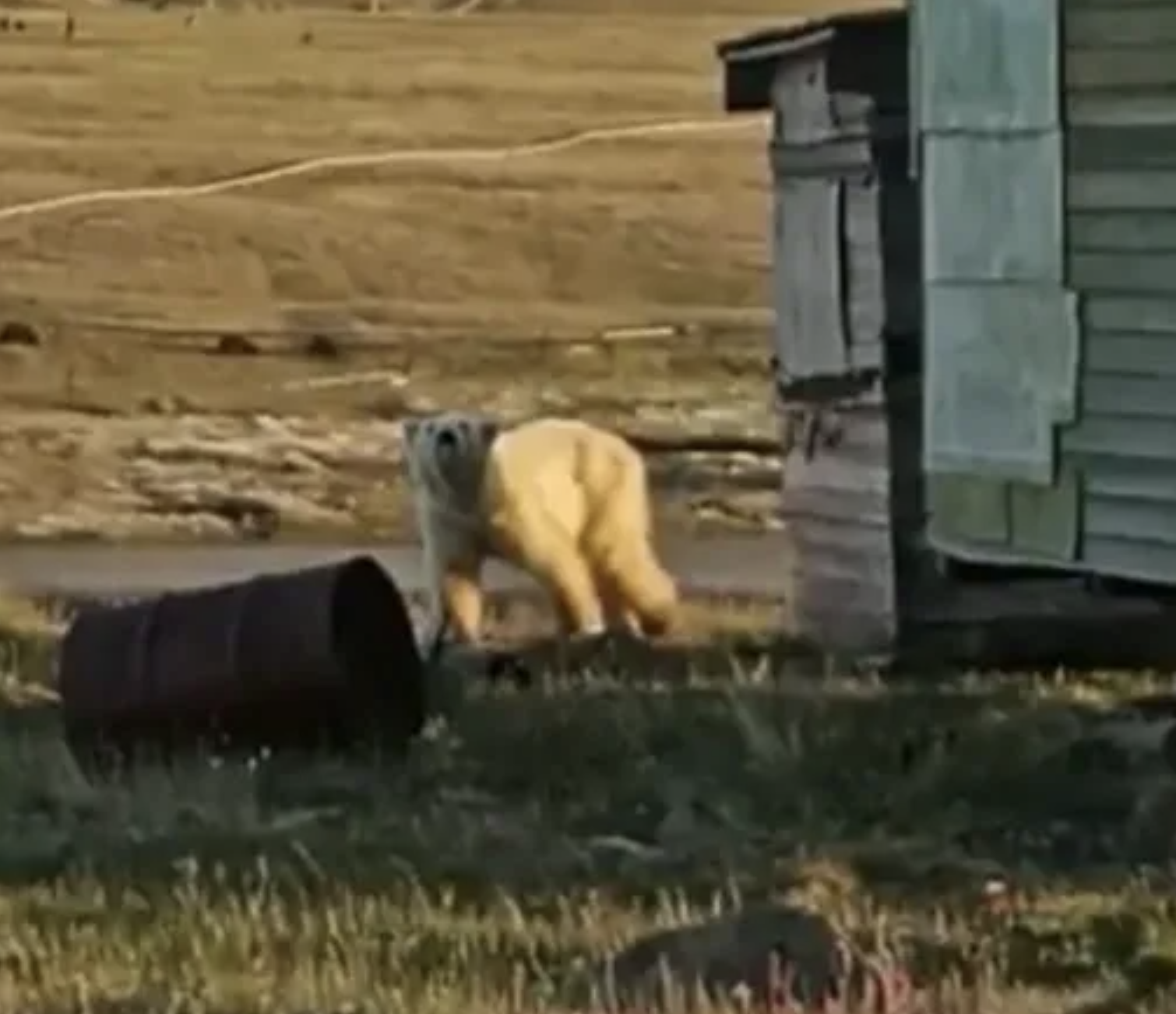 Locals have captured on several videos of the hopeless animal approaching them in its desperate attempt to have the tin can removed. One of the videos show the polar bear getting close to a man sitting on the porch. The man is been filming himself while trying to remove the can from the bear's mouth, but after a few attempts he realizes he can only make the things worst.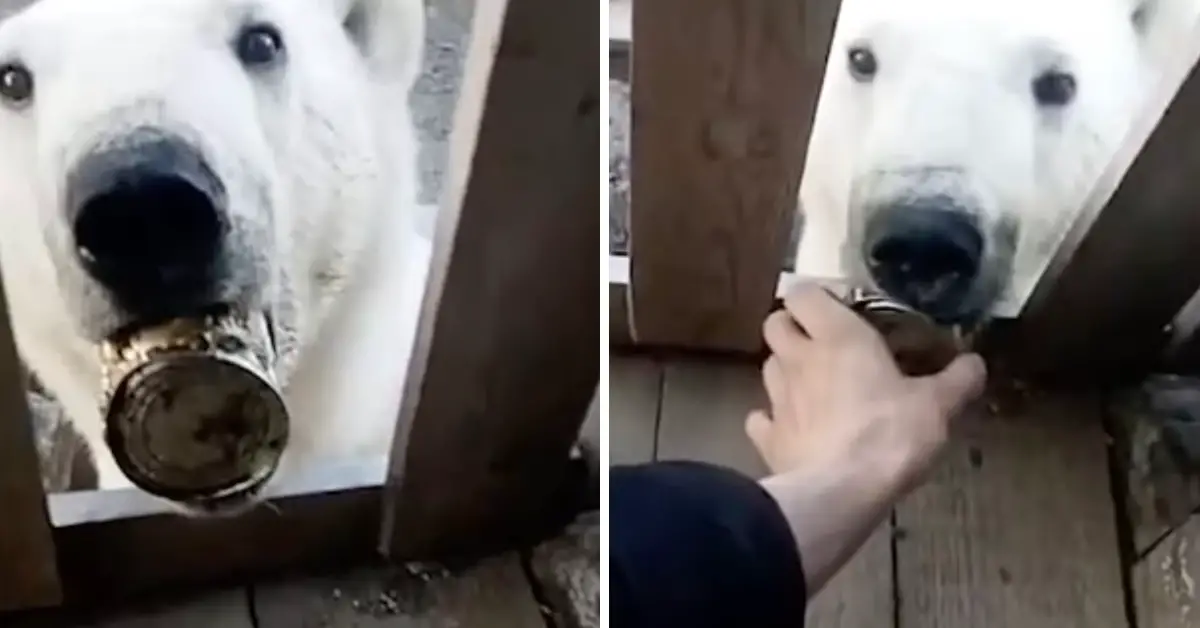 Here's the moment the desperate animal approaches a local to ask for help!
V
Starving polar bear pleads for human help in Arctic outpost after getting its tongue stuck in a tin can, preventing it from eating
======https://t.co/Q7k9i3Vqb3 pic.twitter.com/N8FGxVA6wA

— Επικαιρότητα – V – News (@triantafyllidi2) July 21, 2022
Shortly after the video emerged online, a rescue team of vets and wildlife officials from Moscow went to the scene to help the poor polar bear. After a 2,125 miles flight, they managed to locate the animal and after they sedate it, they were able to finally remover the can that once contained condensed milk.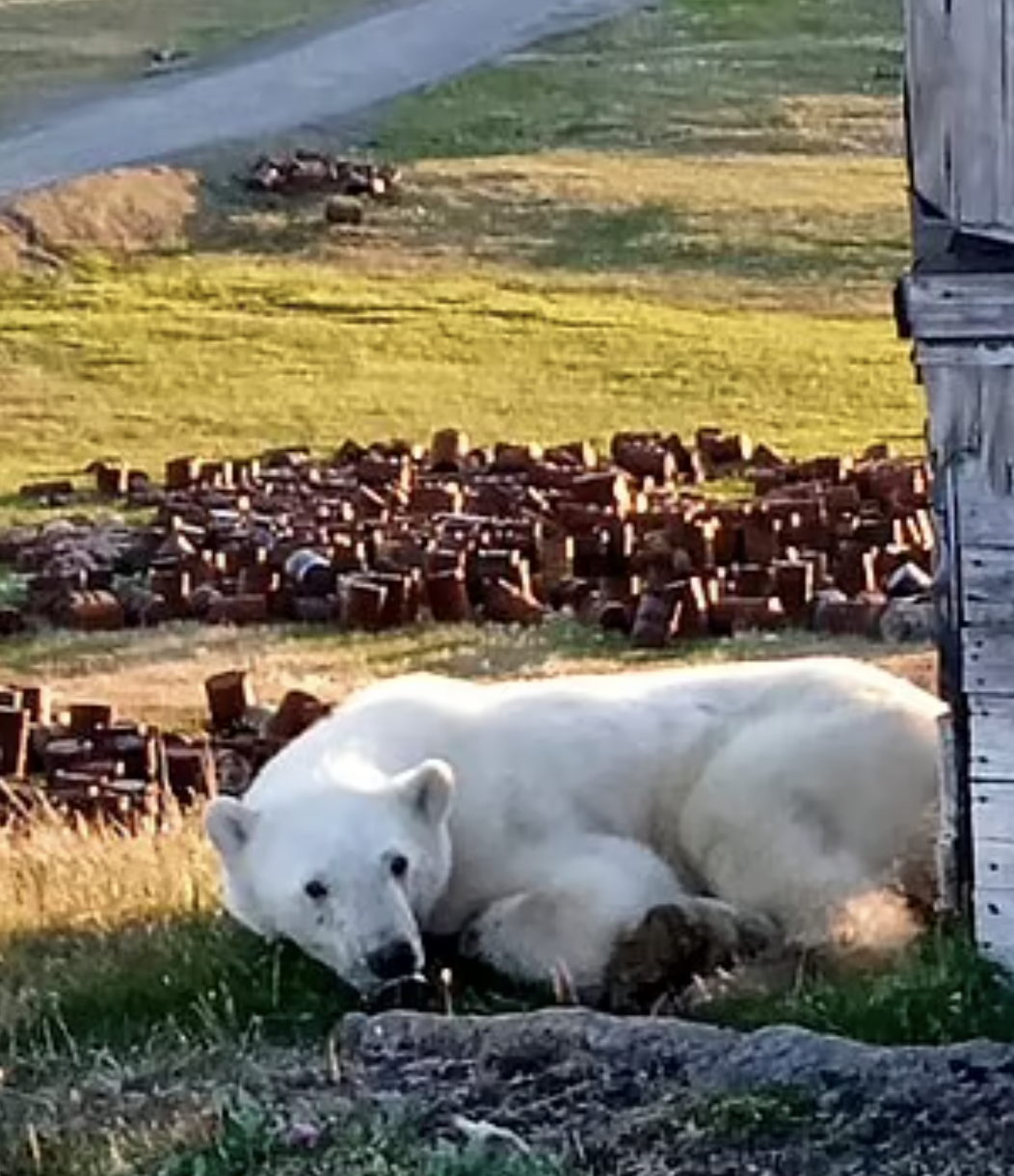 "The polar bear was found some 1.9 miles from Dikson airport," wildlife official Svetlana Radionova told MailOnline. "Vets managed to sedate her with the first shot, and removed the tin can. Now one of the vets is treating multiple cuts on the bear's tongue.
"[The polar bear] is a young female, weighing between 80 and 90kg (180-200lbs). She will be monitored for several days, and then returned to its natural habitat with a stack of fish."
(h.t: mailonline)