Australia is suffering due to the most devastating bushfires crisis in its history with the Kangaroo Island as one of the numerous places that have been hardly hit by the blaze. The island – once known as a wildlife paradise – is unrecognizable now.
Unfortunately, the effects on the island's biodiversity are catastrophic and likely irreversible. Due to the bushfires, the koala population there, has been reduced by over 50%.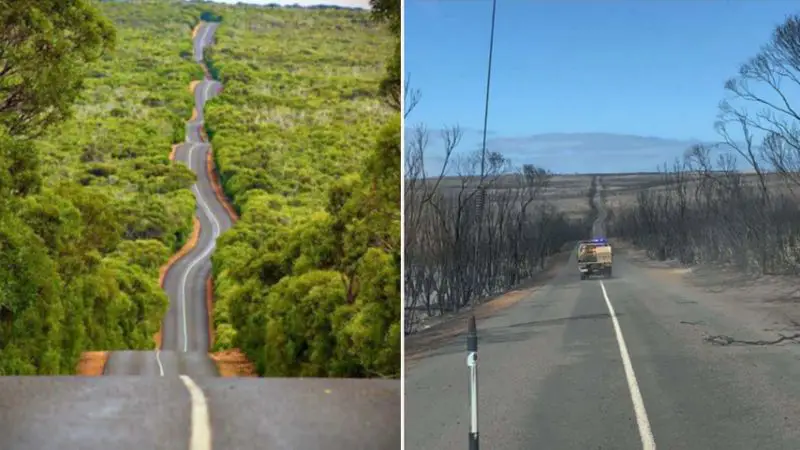 But the Aussies and its neighbours refused to sit and powerless witness the wrath of nature. Therefore, everyone tried to help, however they can. And it their help also jumped the global community with New Zealand among them.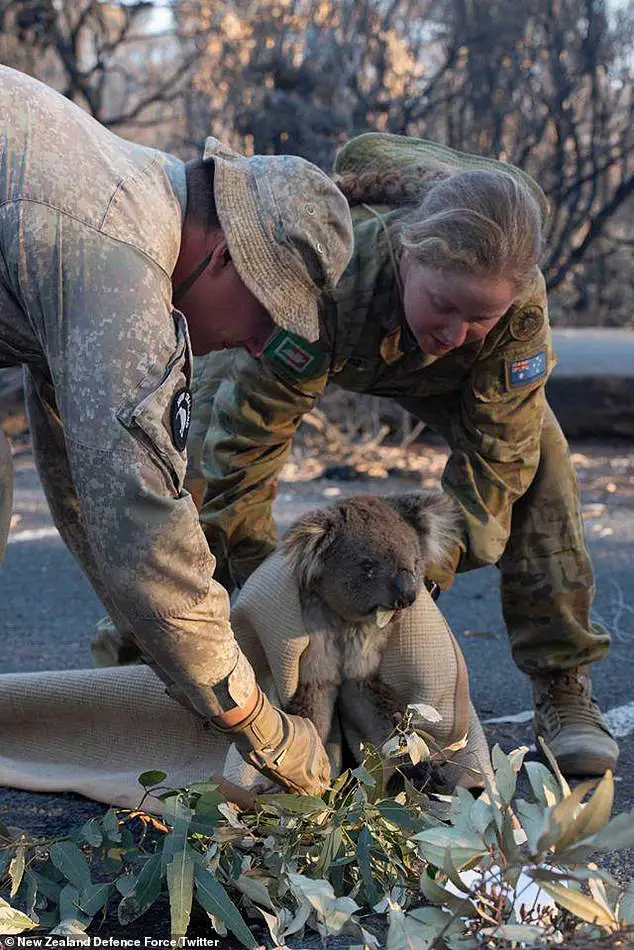 New Zealand has deployed 116 army members on the Kangaroo Island. Their job was to clean up from the wildfires aftermath, which left behind nothing but heartbreaking scenes. Even though, a touching moment of two NZ army engineers comforting a distressed koala is making waves on social media.
NEWS || We have 116 personnel deployed to Australia including @NZArmy engineers & health teams, as well as @NZAirForce NH90 helicopters, Hercules aircraft & crew who are supporting @DeptDefence's efforts on the #AustralianBushfires.

MORE: https://t.co/wR6pHHGaOm#Force4Good pic.twitter.com/0wmofupyMD

— NZ Defence Force (@NZDefenceForce) January 15, 2020
The moving image, released by the New Zealand Defence Force, shows two soldiers putting a blanket on the confused koala. A hope-giving image considering the devastation left behind by the blaze.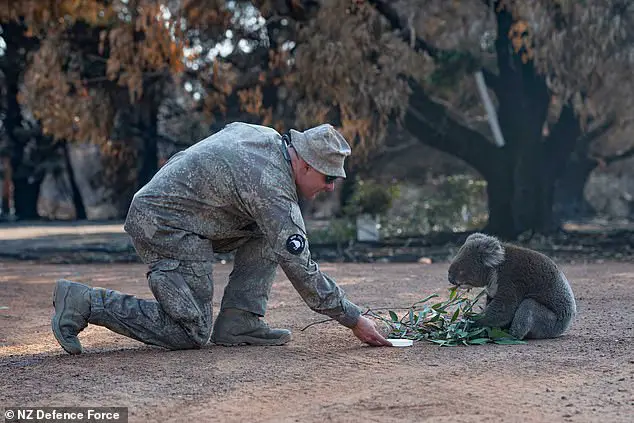 "We know there is a very long road ahead for the recovery effort but we've been pleased to play our part," Officer Major Ron Christmas told DailyMail. " The sheer scale of the devastation is quite overwhelming when you see it first-hand, so we're very pleased to be able to help our neighbours with people power and resources at this time."
h/t: dailymail
Over one billion animals have reportedly died in Australia, amid the devastating bushfires!
More than 1 billion animals have now died from Australia's bushfires, including 8,000 koalas (via @quicktake) https://t.co/ugQhBjPV0m pic.twitter.com/sCSECKB9VA

— Bloomberg (@business) January 11, 2020