Emiliano Sala is an Argentinian soccer player who used to play for Football Club Nantes in France. Two weeks ago the striker came to an agreement with the Premier League team, Cardiff City for a £15 million transfer fee. But on January 21 something terrible happened. Emiliano was returning to England after a short visit to Nantes where he flight to say goodbye to his former team mates and to take his dog with him at their new home.
Sala, 28, and pilot David Ibbotson, 59, were flying in a single turbine Piper Malibu plane from Nantes, in northern France, to Cardiff, in Wales, when it disappeared from radar just near the Channel Islands. Since than, rescue teams never stop searching for the plane, but no sign of it or any survivors. While everyone is expecting the worst, Sala's family never lost their hope.
The soccer player's sister, Romina, shared a heartbreaking photo on Facebook. The touching image shows Sala's dog who's just waiting in front of the door for her owner to return.
In the description she wrote:
"Nala is waiting for you, too."
The Argentinian striker had a very special relationship with his dog. Since he adopted her from a shelter, they became best friends. As Nala was his companion when he first moved to Nantes. And before his family to move in. The photo proves us, once again just how incredible loyal a dog can be.
While Nala and Emiliano's family are still hoping for Emiliano to return home, soccer fans across Europe are paying tribute for the missing soccer player.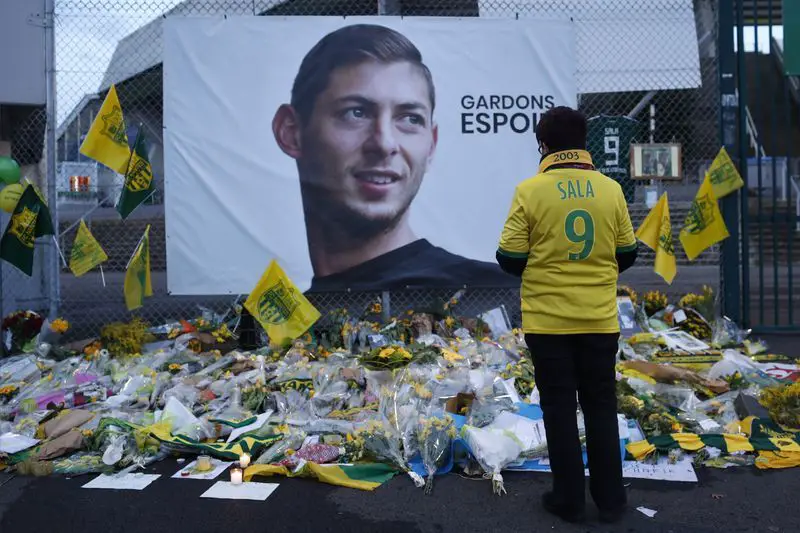 Even the chances of survival are extremely low, the player's father hopes they could at least find out what was happened. He said:
"I feel very empty. For a father to lose a son, is not something that you expect."
Let's hope Emiliano is still alive and he will soon return to his beloved dog and family!
 

View this post on Instagram