The dogs that usually found themselves in the police service have an imposing stature. In this way they gain respect and tend to intimidate the people that officers have to deal with. But Gavel seems to be nothing but the opposite. He's very friendly and happy all the time, so he doesn't actually fit into this role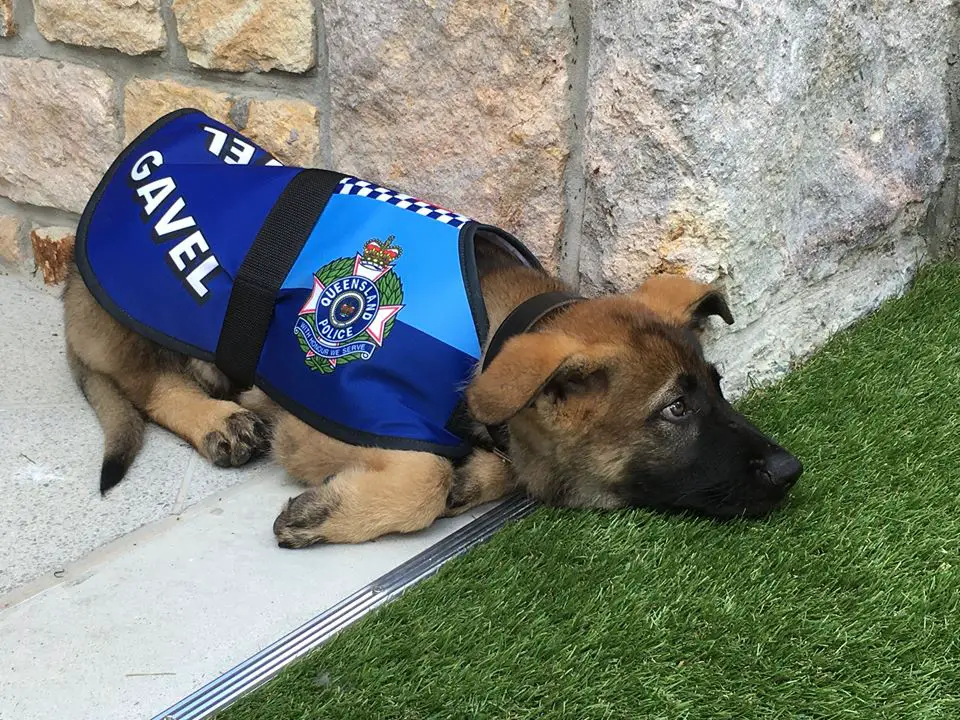 The German Shepherd from Queensland, Australia was kicked out of his police dog training program as a result of his friendly attitude. But thankfully he was still able to find a new job, on the same niche. First they had no idea what to do with Gavel. But after a deeper thought, a staff member came up with a brilliant idea. With his way to be, the dog would perfectly fit into the politics world.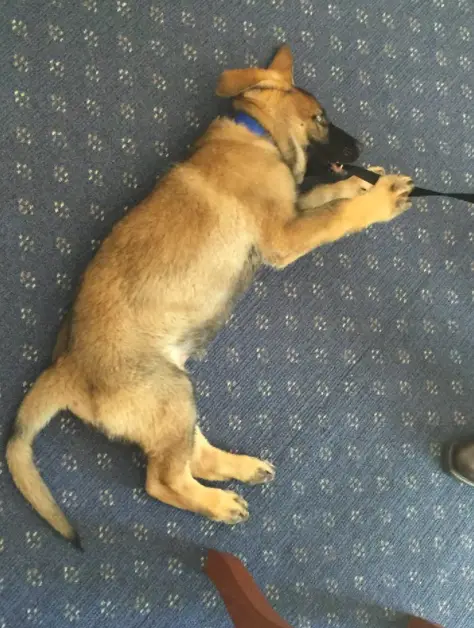 Said and done! And now the playful Gavel is the Vice-Regal Dog with a permanent home into the Government House.
"There were lots of comments from people at Open Day on the weekend expressing how much they enjoyed following via social media Gavel's progression from aspiring police pooch to Vice-Regal Dog," a post on the Governor of Queensland Paul de Jersey AC's Facebook page. "The truth is that we at Government House have loved sharing his story with you!"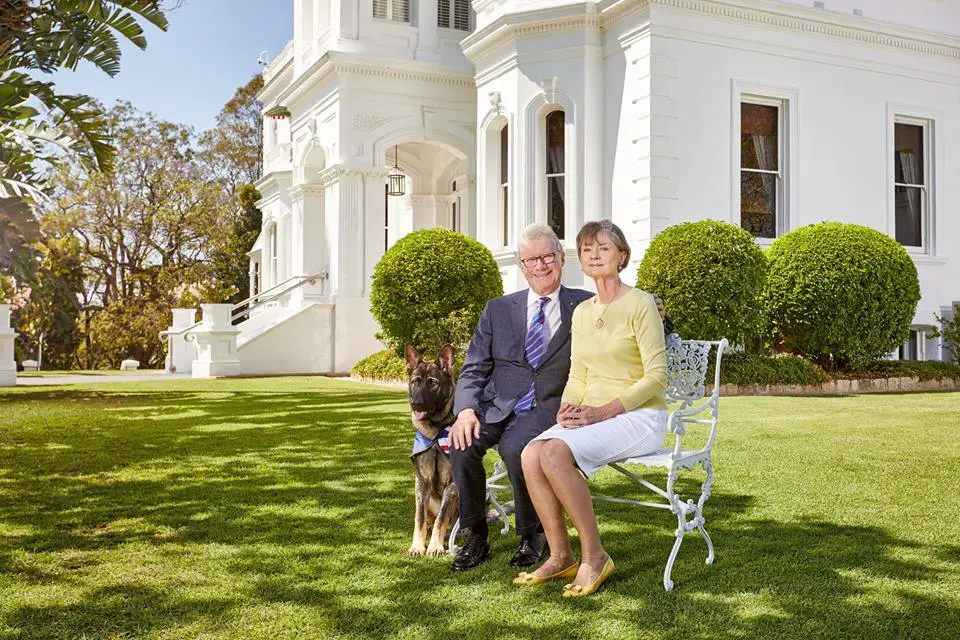 So instead of chasing the bad guys, the excessively friendly dog welcomes the distinguished guests of the Government House.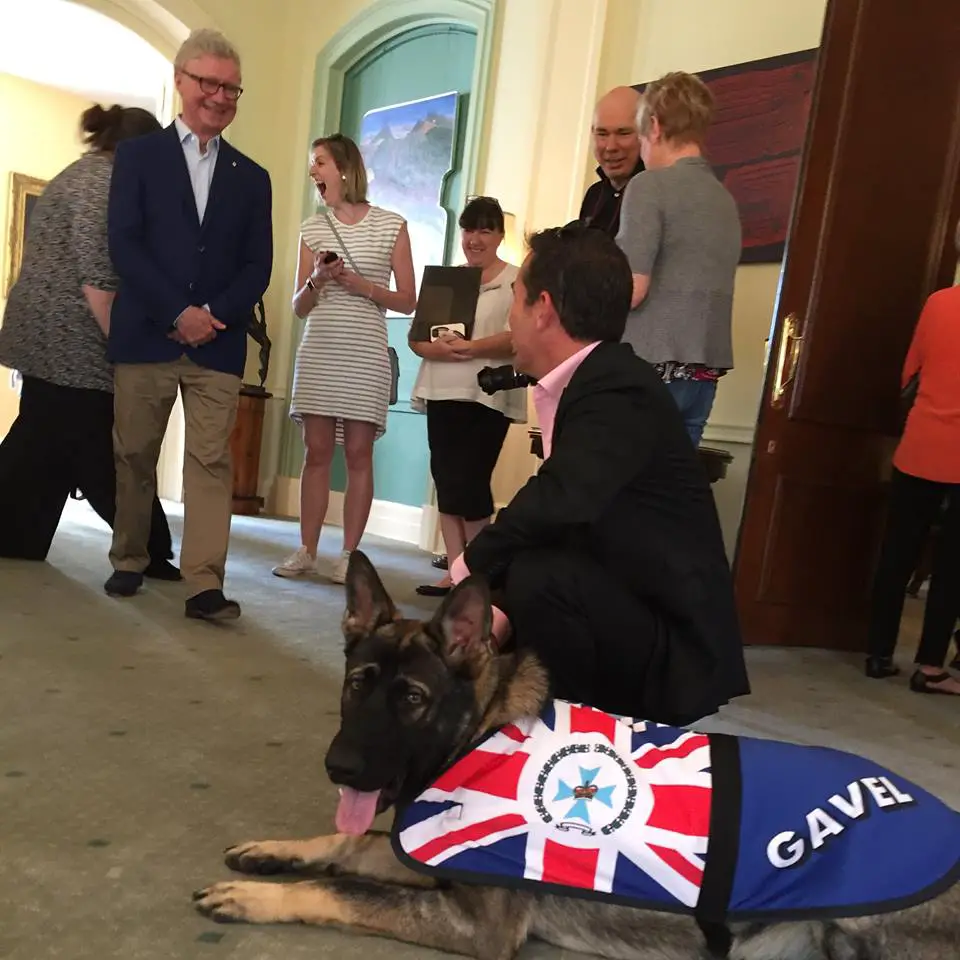 "He has outgrown four ceremonial coats, undergone a career change (his official title is now Gavel VRD, 'Vice-Regal Dog'), and brought untold joy to the lives of the governor, Mrs de Jersey, Government House staff, and the thousands of Queenslanders who have since visited the estate," Jersey told the BBC.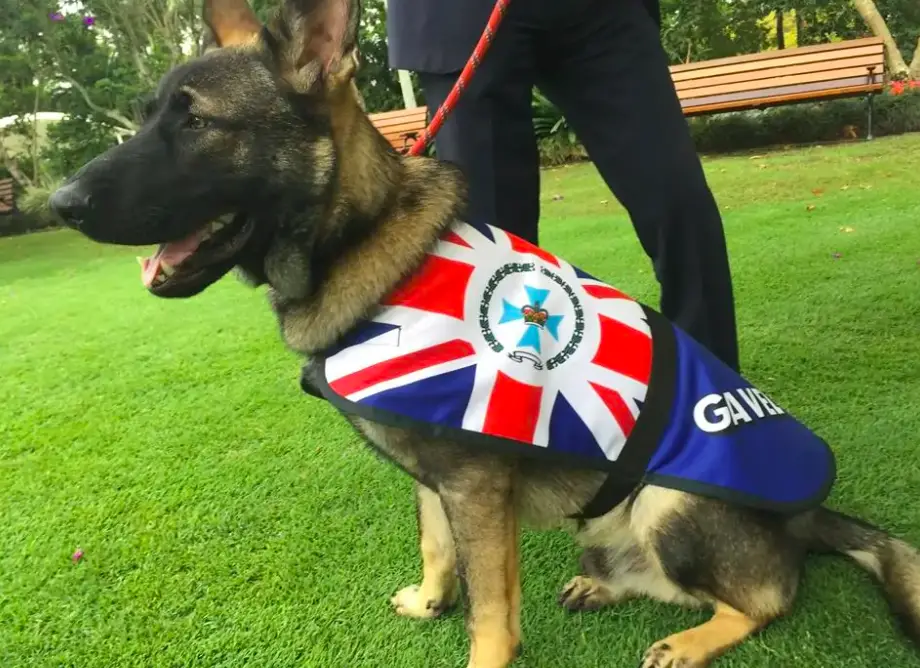 After all it looks like the new job fits perfectly for Gavel. Despite the fact he's actually a royal blood dog as he came from a  long line of pedigree. So genetically he should have been a great tracker as a police dog. Basically, Gavel just wanted to be a dog. "We hope Gavel's with us for a long, long time into the future," Jersey told 7 News Brisbane.