A short TikTok footage has recently surfaced with the clear intention of melting our common hearts. In it a kind-hearted boxer named Dexter guides his blind buddy, Ginger down the stairs. The adorable video, initially shared a couple of days ago by TikTok user @cougargurlie, gained over five million views.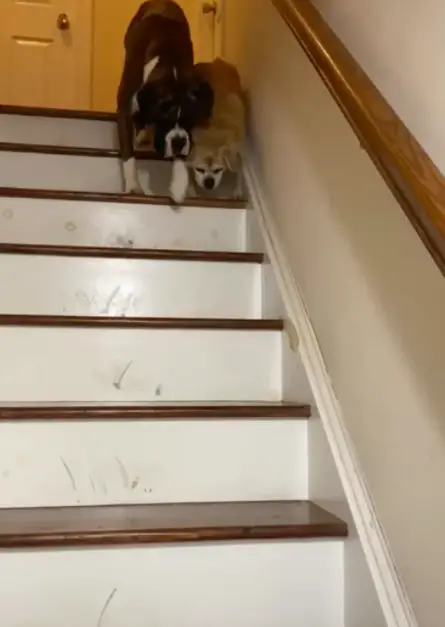 With Grover Washington Jr's 'Just The Two of Us' playing in the background, the one minute long footage starts with Ginger struggling to get downstairs due to his blindness. But just right by his side is his best friend Dexter -a very caring and affectionate doggie.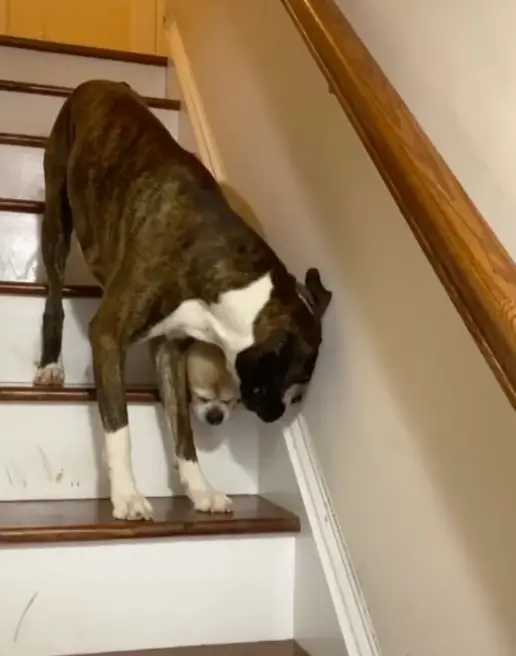 Once he realizes Dexter is there, the helpless pup immediately finds the courage to follow his loyal brother down the stairs. It is easy to understand this isn't the first time the bighearted boxer is helping his friend. The tiny Ginger puts all his trust in his protector and together they take on step at a time!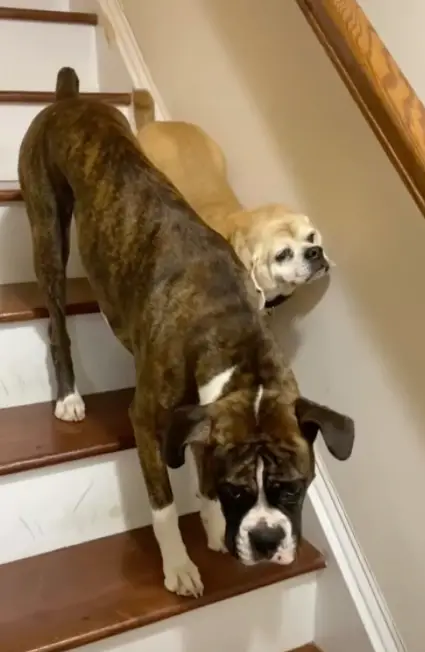 Take a peek:
Naturally, a heartwarming video like this couldn't have been passing unnoticed on social media. It immediately went viral with a lot of people writing down their feeling about the emotional scene.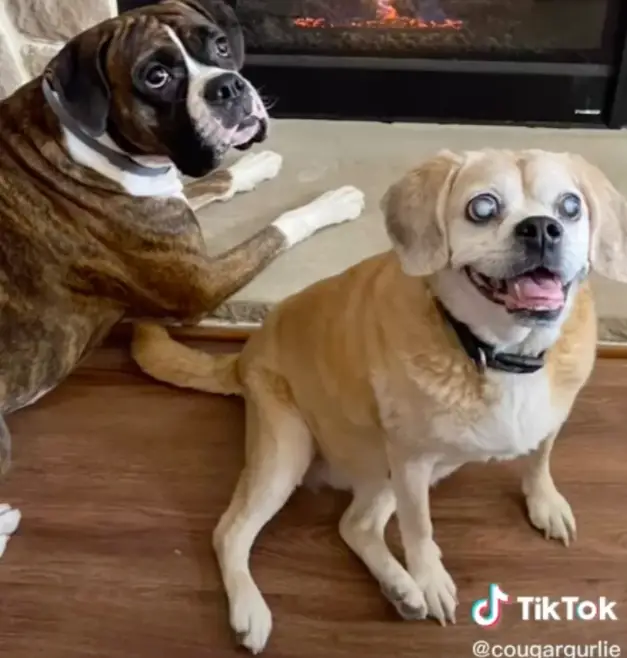 "Dogs are just beautiful souls, aren't they?" one user wrote. "Pretty cool how the boxer keeps his body leaned in to his buddy to keep him from falling and turns his head in after every step to say "I'm still here",' another one added. While one perfectly described the scene: "Dogs are so much better than us. Compassion with no ego or self righteousness. Just pure."
(h/t: TikTok)