While scrolling through Facebook, Melinda came across a picture that broke her heart into pieces – two sweet shelter dogs comforting each other and waiting for someone to adopt them. Without a second thought Melinda knew that at least she can do for these helpless souls is to foster them. Soon after she and her husband Casey rushed to the shelter to take home these two angels.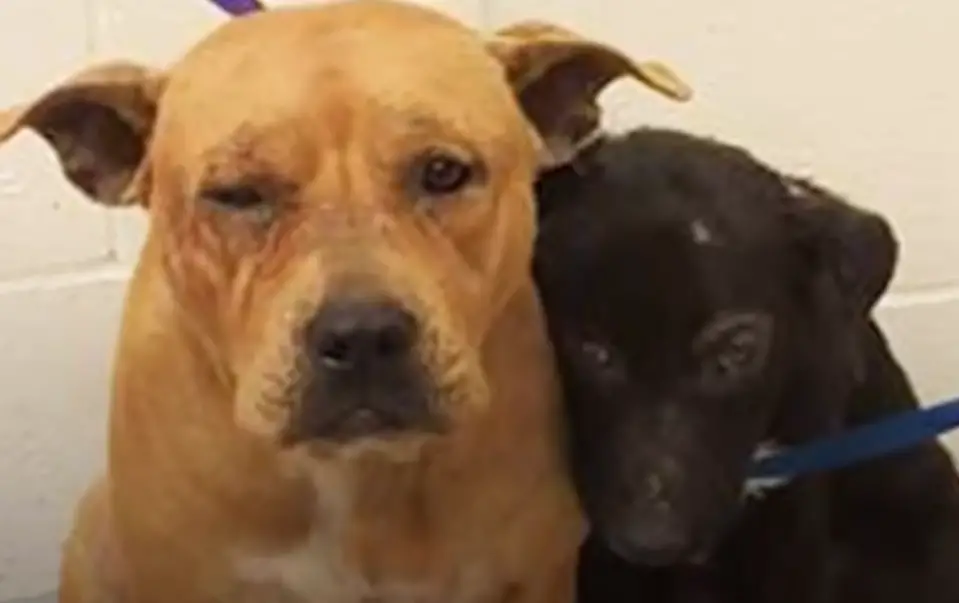 "I saw a picture of them hunched over in a corner holding on to each other," Melinda explained for THE DODO. "They looked so broken. Their owner had dropped them off at the shelter without an explanation. They needed to learn that love felt like, and I wanted to be the one to teach them."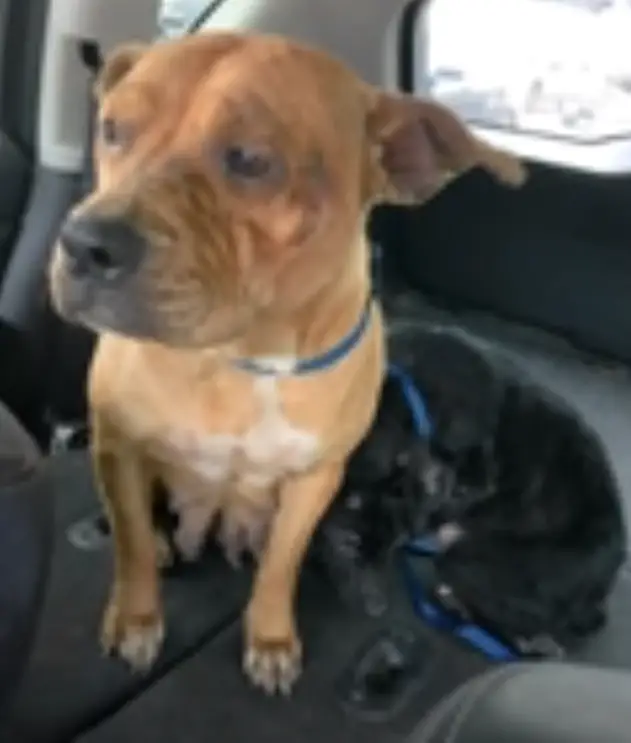 Even Melinda's intentions were nothing but kind, the two pitties were very hesitant. They've been through a lot and didn't trust humans anymore. And honestly no one can blame them. They only trusted each other. Bridget – the ginger pit bull was like a big brother for Louie – the smaller dog.
Once they got home, the things seemed to look better as the confused dog started to realized they're now at a safe place. But even so, the two were inseparable. It was crystal clear that only that special bond they share kept them alive. However, meeting new dogs and loving people positively changed Louis and Bridget.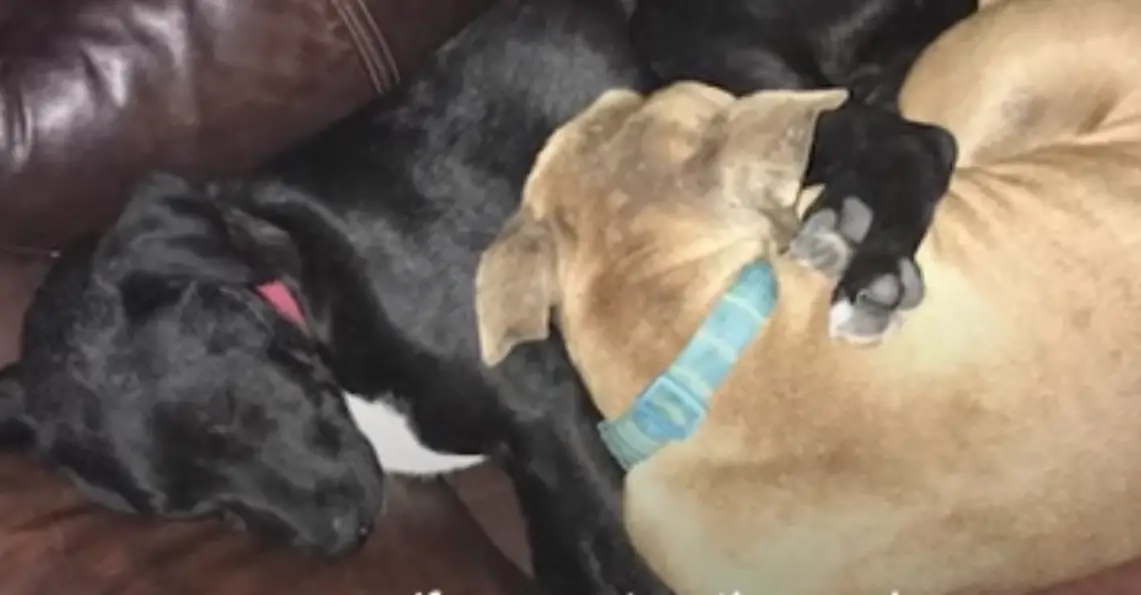 "It was amazing to see them open up just by being in our home," Minda said. "But it wasn't until we introduced them to our dogs that we really saw a change in them. They were more excited meeting our dogs than meeting us."
Even wonderful, when two shelter dogs share such a bond, it makes it incredibly difficult to get adopted without being separated. But thankfully for for Louis and Bridget it was their unique relationship that helped them. Impressed by their bond a San Diego woman named Monica wanted to adopt them straight away.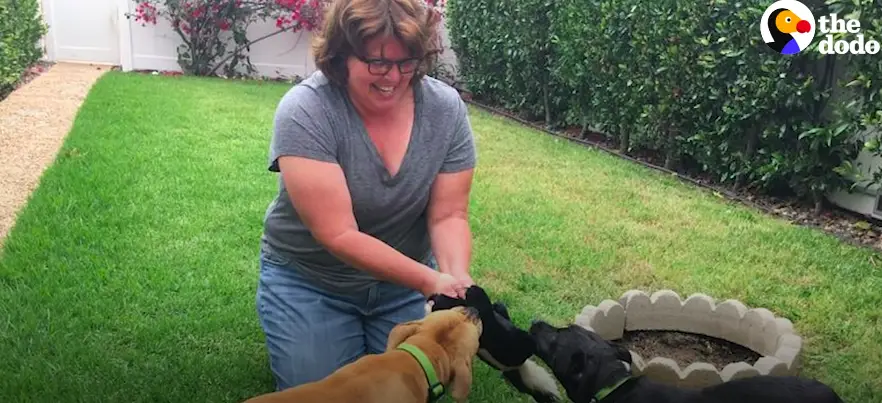 The first moment she met Monica, Melinda knew she was the perfect mom for these two sweet dogs, even if it was pretty hard for her to let them go. "When you Foster, it's never easy to let go," Melinda said. "You fall in love with every little moment you spend with them, and only want them to have a perfect life. When they finally got to their new home, it just felt so right. This is where they were meant to be."
(Credits THE DODO)