The cruelty of life often befalls man's best friend, with far too many dogs ending up in shelters. While some are lucky enough to start a new chapter through adoption, others are faced with the heart-wrenching reality of being put down. As a dog lover, the sight of a dog in such a situation brings tears to my eyes, and though we may wish to help, we are often powerless to do so.
For Kala and Keira, two dogs at Atlanta's Angels Among Us Pet Rescue, their future seemed bleak. Despite being loving and well-trained puppies, no one seemed to want to adopt them, leaving them with the grim prospect of being euthanized.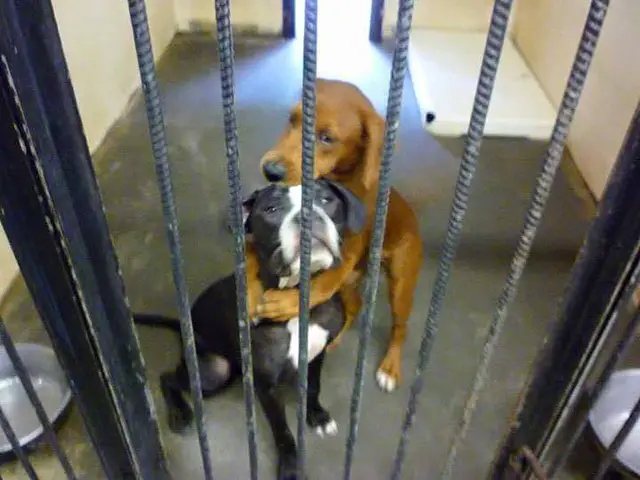 With time running out, the shelter's volunteers made a final effort to save them by sharing a photo on Facebook of the pair embracing, in a desperate attempt to find them a loving home.
"I'm Kala. This is Keira. We're so scared in here. The people working in the shelters see how scared we are but just told each other that today is our deadline," the post reads. "If no one saves us, someone will take her away from me. I'll see her as she goes down the hallway. She won't come back and I'll cry. They'll come for me next, and I won't be as brave."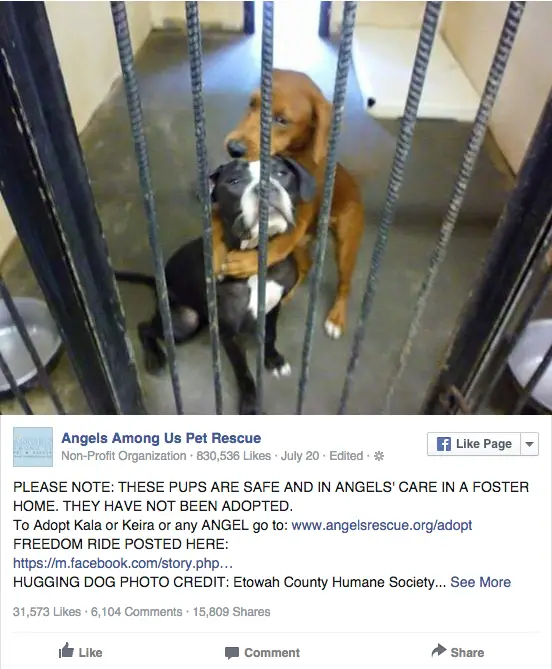 Fortunately, they succeed, as the powerful image went viral in minutes. In less than two hours since the photo was posted on Facebook, Kala and Keira's savior just stepped in.
"There are no words to tell you how happy we are that these two best friends are safe and together," said the staff at the shelter.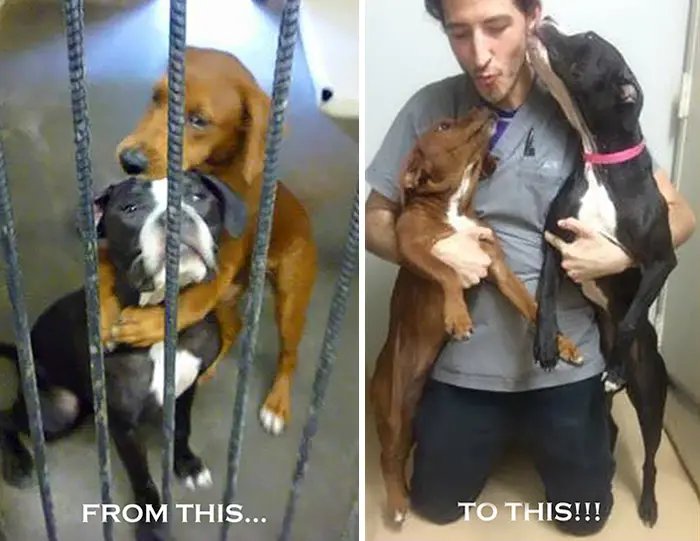 Thankfully, these two girls are now happily living in their new home. This story couldn't have had a better ending!