True friendship knows no bounds and is always there in the toughest of times. Regardless of who your friend may be, if they are indeed your friend, you can rely on them. This is exemplified by the unbreakable bonds between elephants, who are famously inseparable. One elephant in Tennessee, however, has gained fame for an unusual friendship with a dog named Bella.
From the moment Bella arrived at the sanctuary, she and the elephant, Tarra, became inseparable. They slept, ate, drank, and played together as the closest of friends.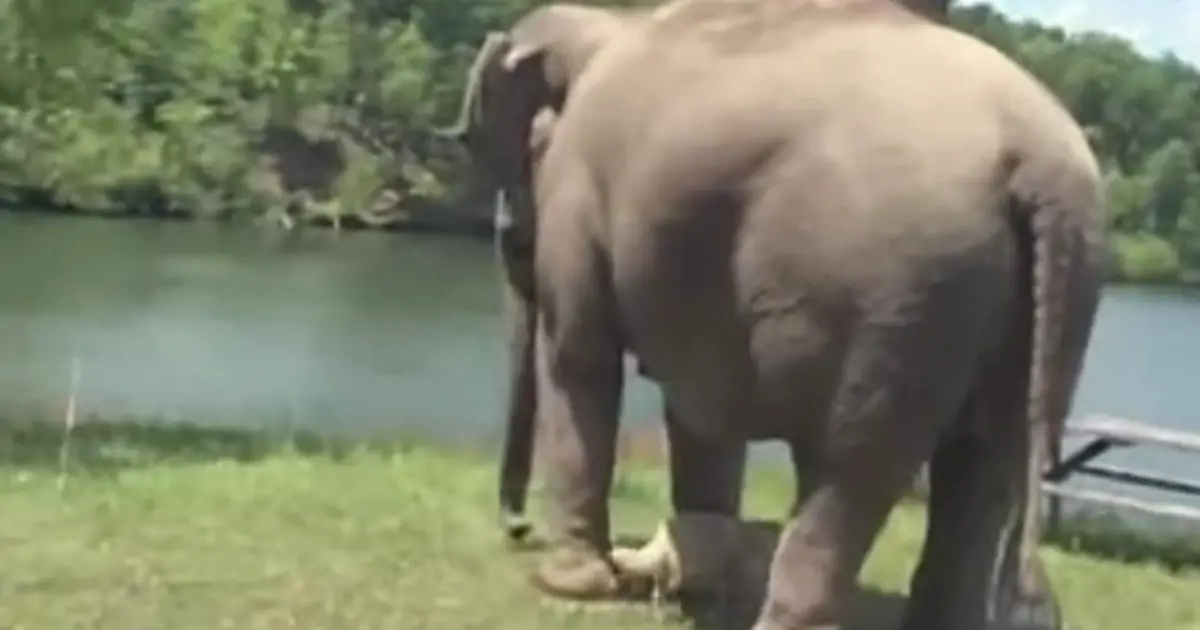 Despite their strong bond, their friendship was put to the test when Bella was badly hurt. She spent three weeks recovering in the sanctuary's office and during this time, Tarra made daily visits to her friend, standing steadfastly by her side.
The video footage below shows Tarra's loyalty to her furry friend!
Sadly, Bella passed away in 2011, leaving Tarra to mourn her loss as one would grieve the loss of a loved one. Despite the heartache, Tarra was comforted by the other elephants at the sanctuary, who offered solace during her time of mourning.
More about this heart-warming story in the video below!