Ervin Ruhe Jr., a 49-year-old delivery driver from Modesto, is being hailed as a hero after he helped save a dog from a burning car in Merced.
On Monday evening, after assisting a colleague with completing deliveries, Ruhe was on his way back to the delivery station when he noticed a car on fire on the side of the road near West 16th Street and Highway 99. He saw a man helping his wife to safety, and without hesitation, he decided to act. Ruhe stopped his delivery vehicle, retrieved the emergency fire extinguisher, and quickly sprang into action to help extinguish the fire.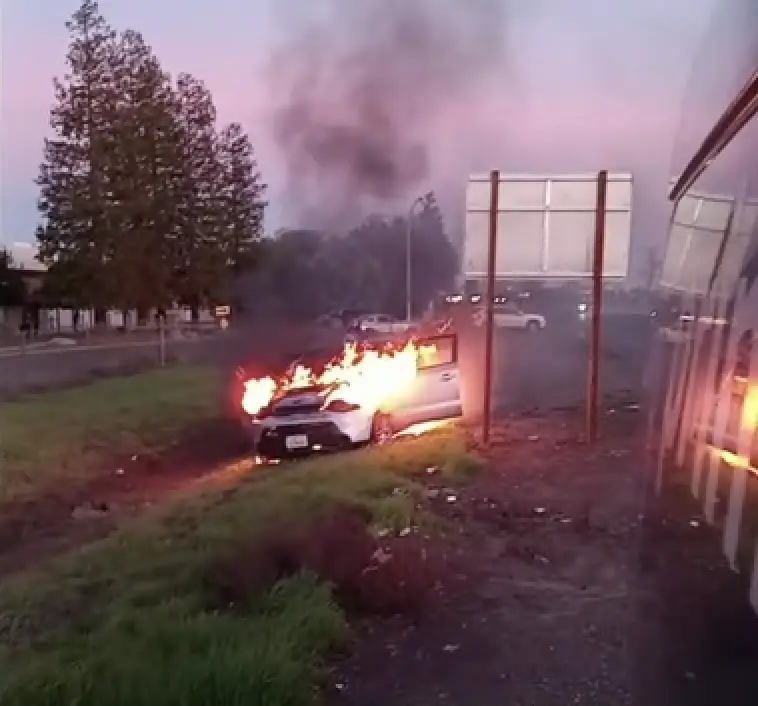 "It didn't look like it was too bad yet but I was just hoping nobody was inside," he said. "I just wanted to try and help out if I was able to."
Using the fire extinguisher, Ruhe attempted to douse the flames originating from the engine compartment's battery area. As he worked to contain the fire, he heard someone shout, "Our dog is inside! Our dog is inside!" In response, Ruhe quickly reached into the vehicle through the passenger side door to unlock the rear passenger door. The man was then able to retrieve the dog and both man and dog escaped to safety before the flames grew stronger.
"I just used a fire extinguisher on it, and I got a dog out of the back for the owners, and the owners are safe," Ruhe said.
Ruhe's employers praised him as a hero for his actions in helping the family and saving their beloved pet!
"We are very grateful to him for going above and beyond and helping out a community member and their pet while in distress," Amazon Delivery Station Senior Regional Manager Navneet Kaur said in a statement, per FOX 40. "It's amazing to witness the ownership and willingness to go above and beyond to help someone in need."