Wild video footage shows a tiny sea otter making a dramatic escape from a hungry orca that was chasing it. The otter's fate seemed already sealed, but it jumped on a boat and safely got away in a nick of time. The moment unfolded in front of the boat's captain!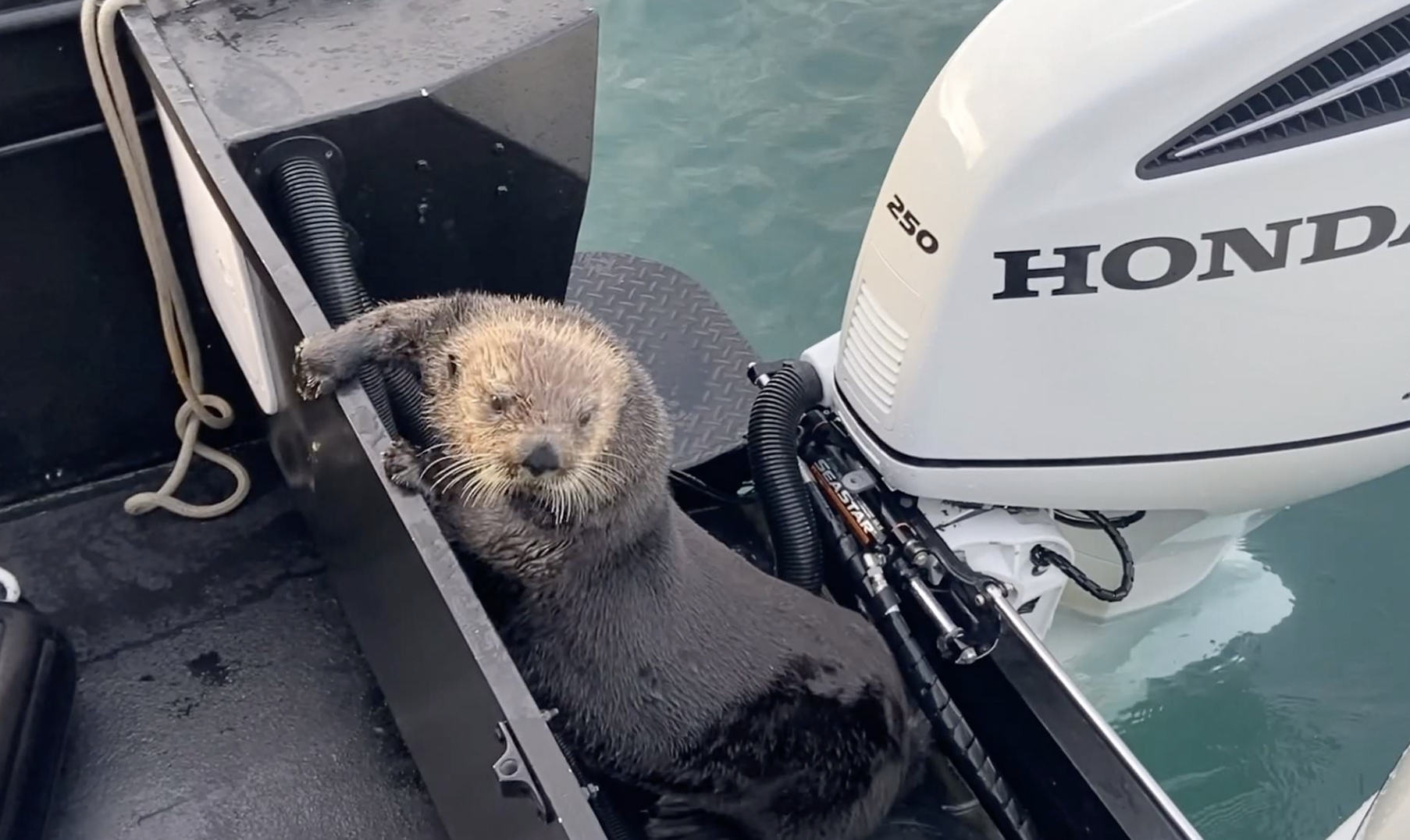 John Dornellas, who works for an exploration company, was boating in the Kachemak Bay, Alaska, when witnessed the incredible moment. The 37-year-old spotted a group of at least three killer whales, and a bunch of sea otters, but it was a very common sight for him. But all of a sudden he noticed that one of the orcas started to chase some pray, and it was heading straight to his boat. It's when he started recording.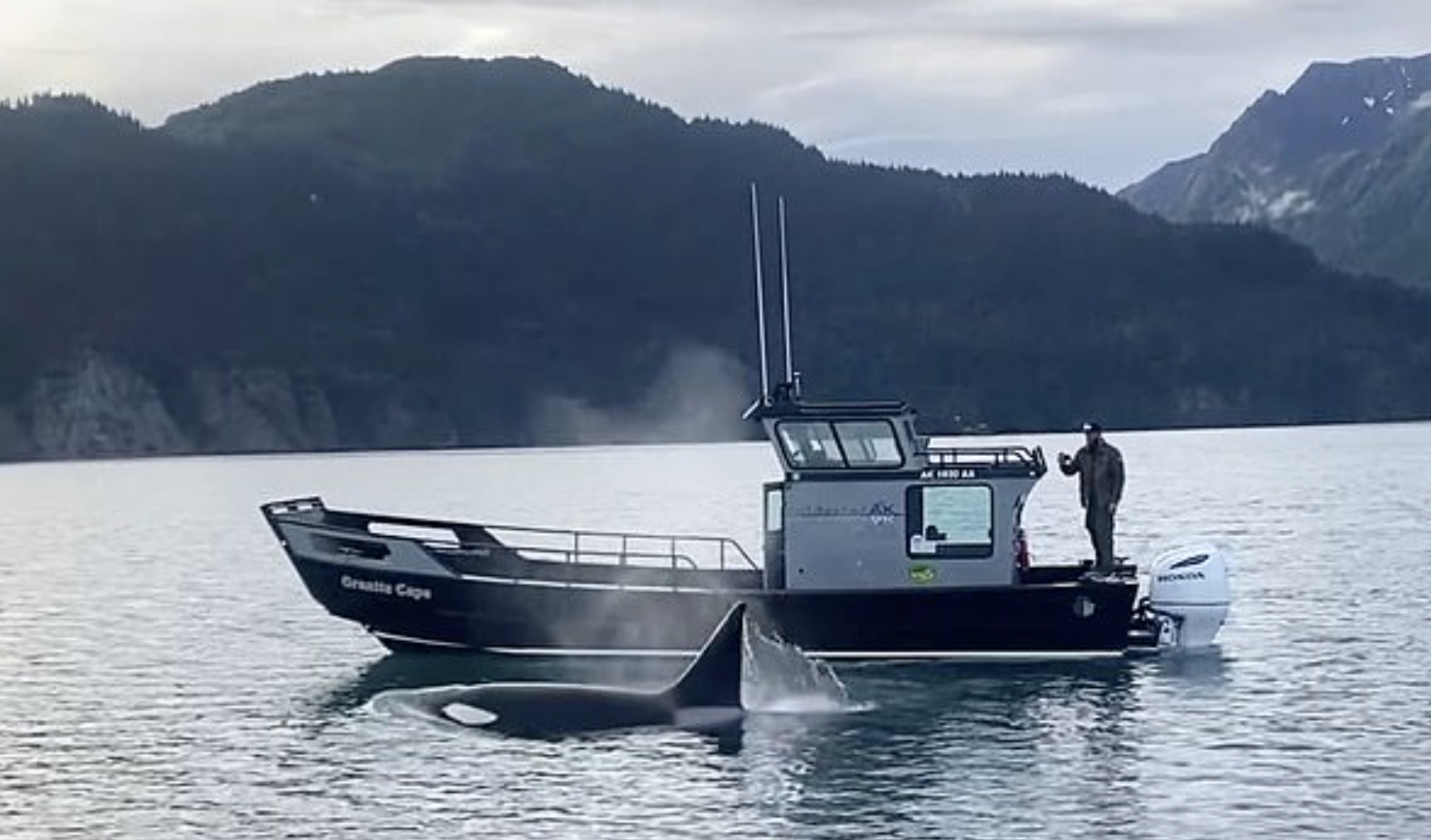 "Oh my gosh. It's coming right to the front of the boat," Dornellas says in the video. "Oh dude, that poor otter wants to get the heck out of the water. Oh my gosh, oh this poor dude."
Moments later, a sea otter popped out of water and jumped onto the deck straight in front of him. The poor creature was inches close to get caught by the massive orca, but fortunately, its quick-thinking saved its life.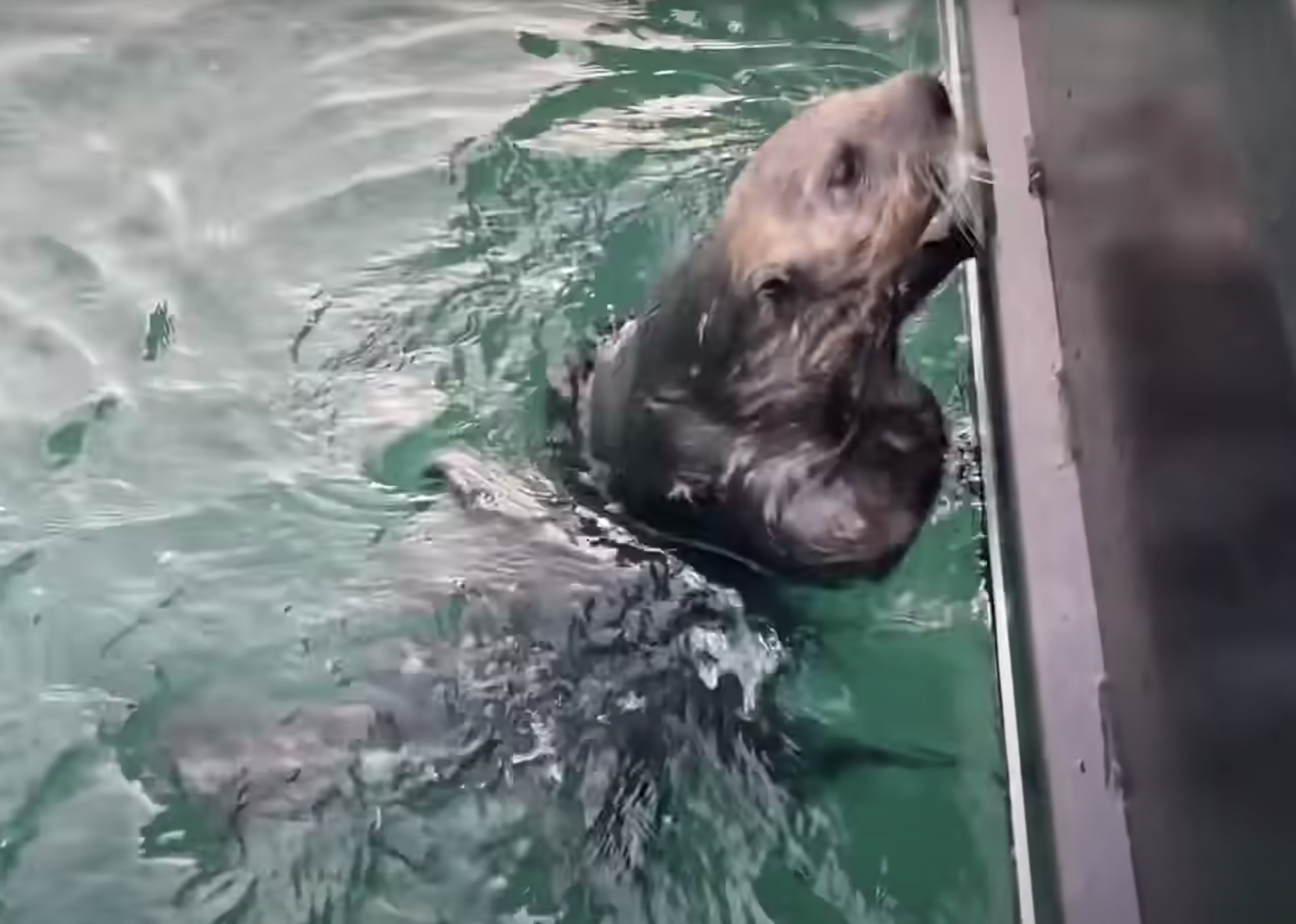 "Hey, I'm not gonna hurt you," the man can be heard saying. "You're good. You can chill up here as long as you need!"
The lucky otter remained on Dornellas' boat until the group of orcas disappeared from the sight. Then it found its way back in the ocean.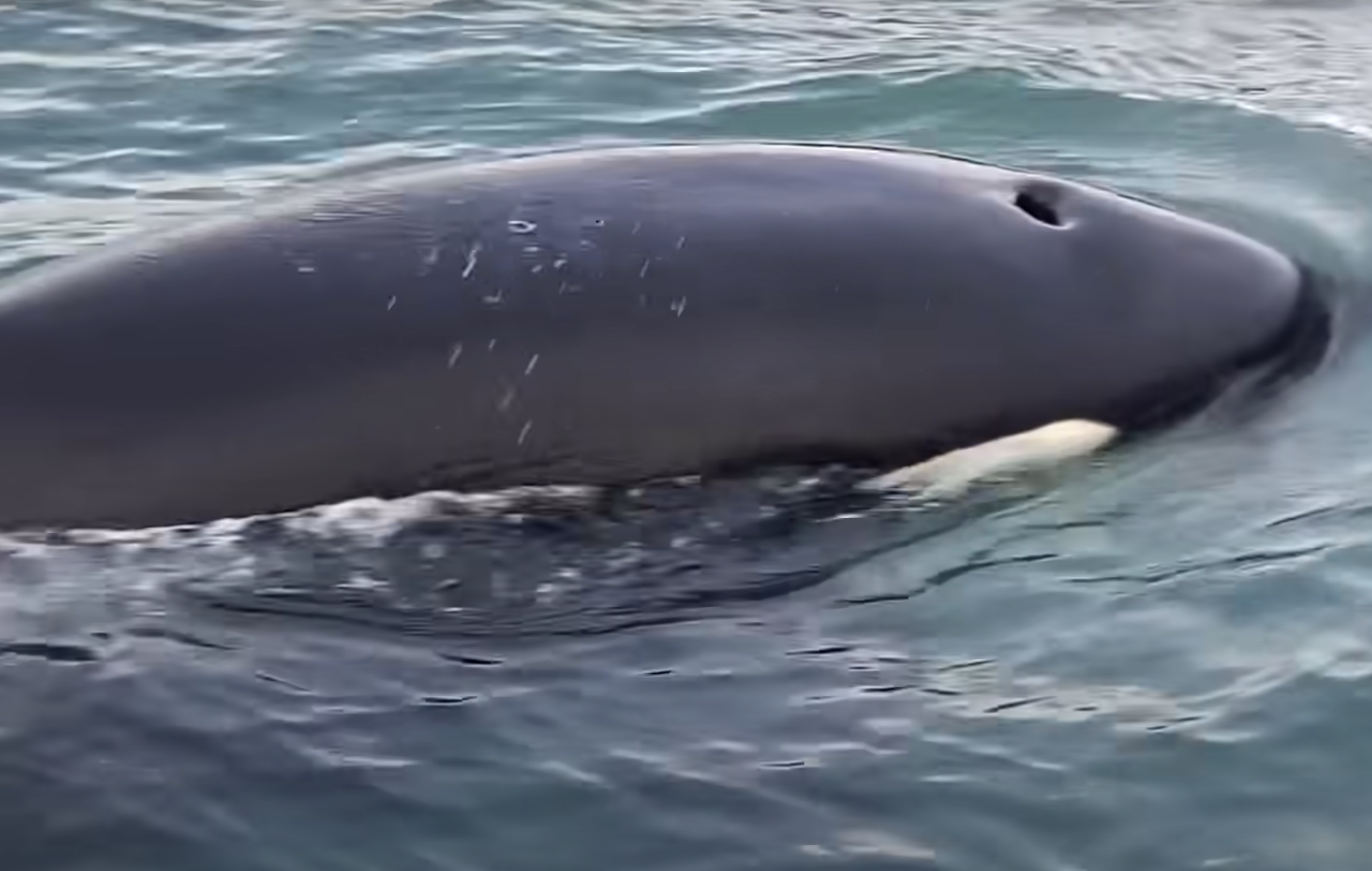 John Dornellas was very surprised by the experience. Speaking for the For The Win Outdoors, he said: "This experience was completely by surprise and utterly unbelievable. I felt absolute awe – there was a visceral energy in the air that I can't explain, a powerful hunting energy coming from the orca," he continued. "I felt incredibly fortunate to be able to see such an interaction."
You can watch the incredible footage below!