Some people say a black cat brings bad luck, but for this woman in Germany, finding a kitty with black coat was anything but misfortune.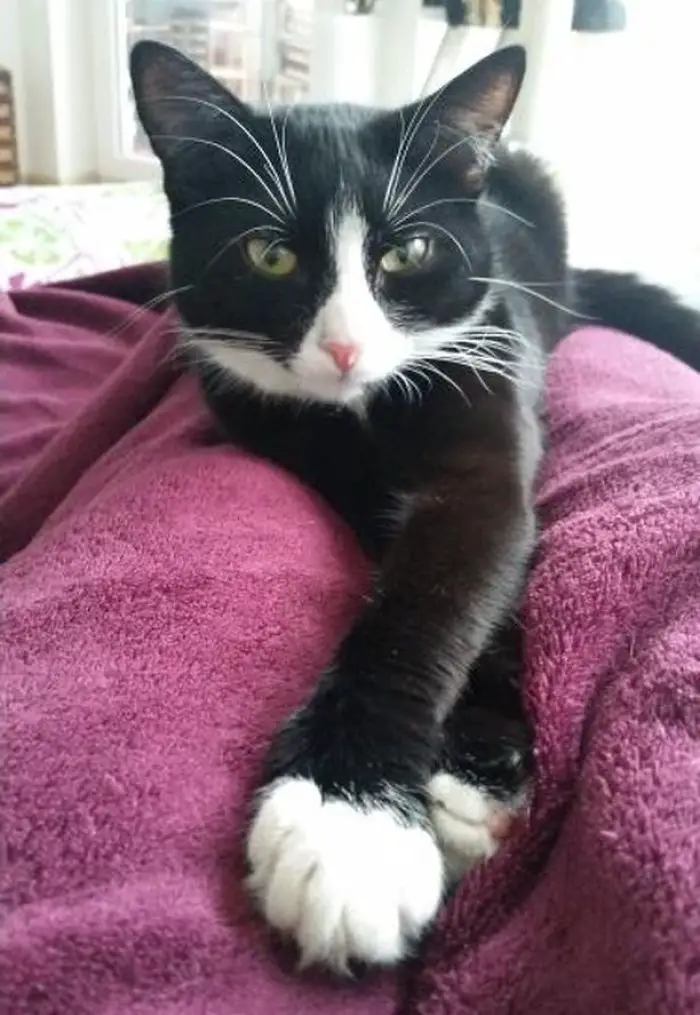 When visiting a local farm, not far from her home, Nicole Böhm spotted two orphaned kittens – a black-and-white pair. The two poor souls were in very bad conditions and since she always wanted to share her home with a cat, the woman took them both home to look after them. " It hurt me to see them suffer, so I took both home," Nicole told Love Meow.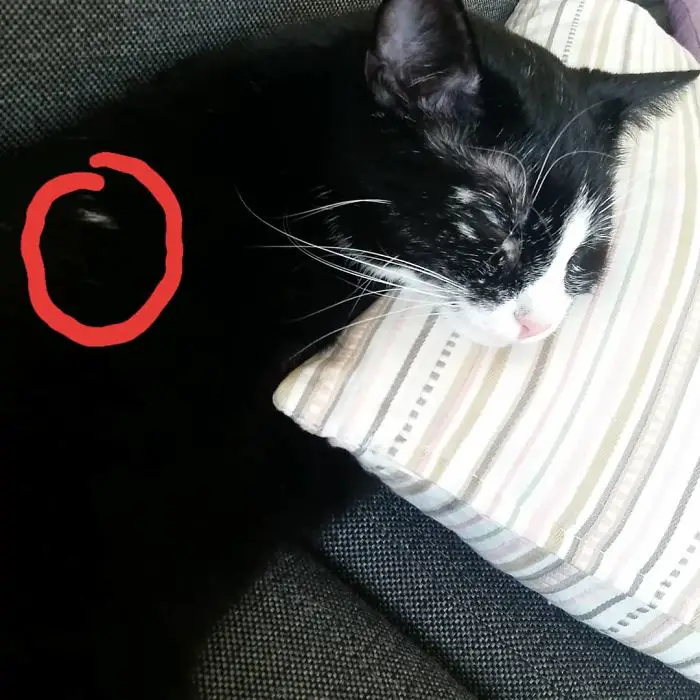 Eli, the black kitten and Rosie, the one with a white coat, have both made a full recovery and they were so happy with such a lovely and caring human mom, like Nicole was. However, since the beginning, Nicole noticed the two kittens had different personalities. "[Eli] was very playful and sometimes acted more like a dog than a cat," she said.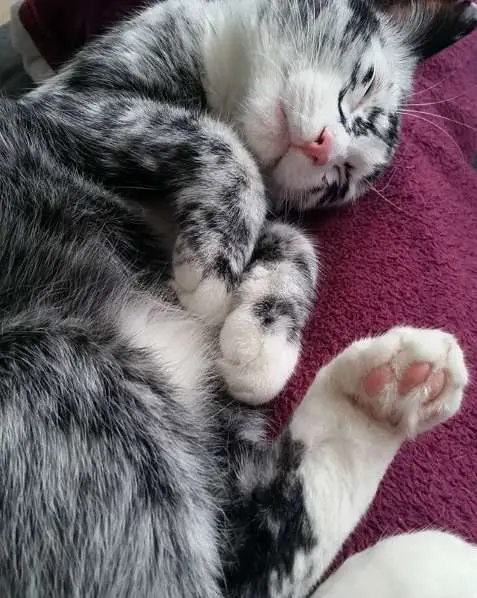 A few months after, something really strange happened. Nicole noticed a small white patch, just like a snowflake on Elli's black coat. "It wasn't there at the beginning. She had a tuxedo coat like her sister. Nothing unusual. First I thought it was lint and tried to remove it, but it turned out to be her fur," the woman said. "I didn't know why, so I took her to the vet."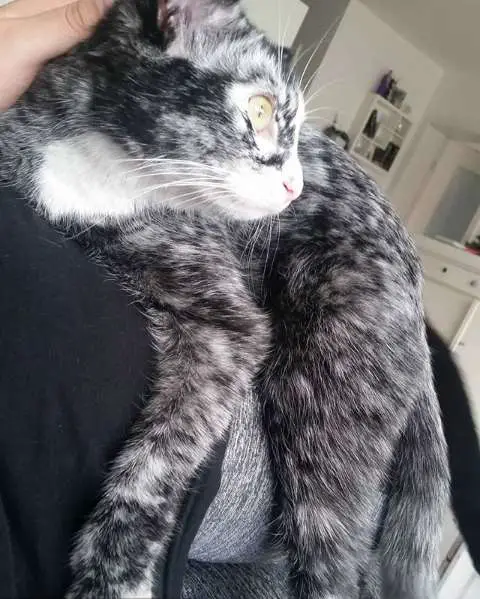 It turned out Elli had an extremely rare condition called vitiligo. Vitiligo causes a loss of pigmentation and leads to white patches of skin or fur in this situation. Yet, there was nothing to worry about regarding the cat's health condition.
In fact, the cat started to look more and more adorable due to her unique features. In a few months Elli turned her black coat into a dappled one. "I was surprised," Nicole said. "I'm still surprised. She looks like a little snow owl. She is so cute and her fur continues to change every day."
h/t: Instagram | boredpanda | thedodo