Some people are ready to go above and beyond for the seek of an helpless animal, and this forest guard is no different. When stumbled upon a baby elephant in desperate need of help, this hero put it on his shoulders – without a second thought – and carried it to safety. The moment was captured on camera, and the viral photos have recently re-emerged online!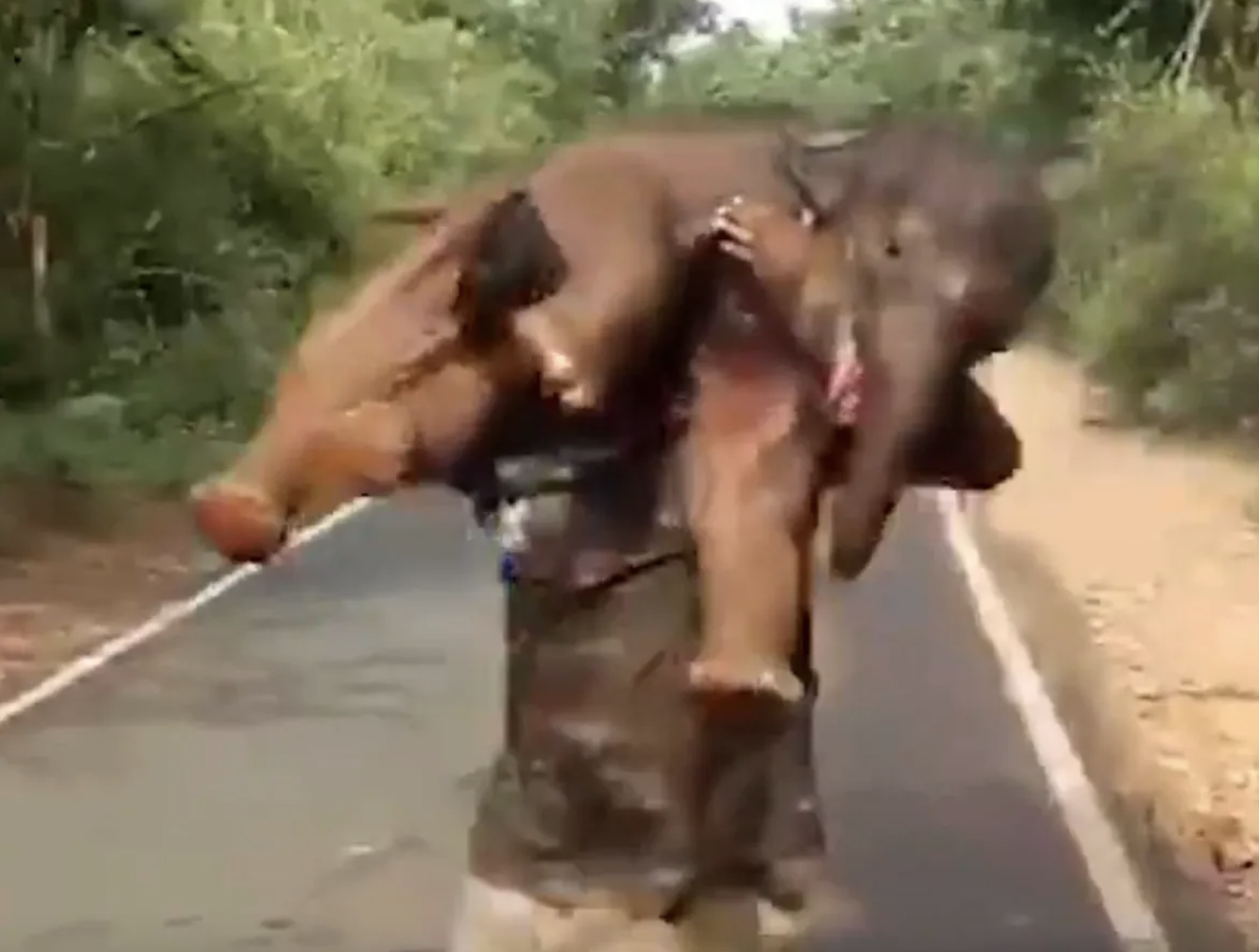 Palanichamy Sarathkumar, a 28-year-old ranger from Tamil Nadu, India, was heading back home after a night-shift when he got a call about a distressed elephant blocking a road. He and some of his colleagues rushed to the scene and they managed to head the elephant back into the woods. But only after a few minutes Sarathkumar realized the reason the elephant was in distressed.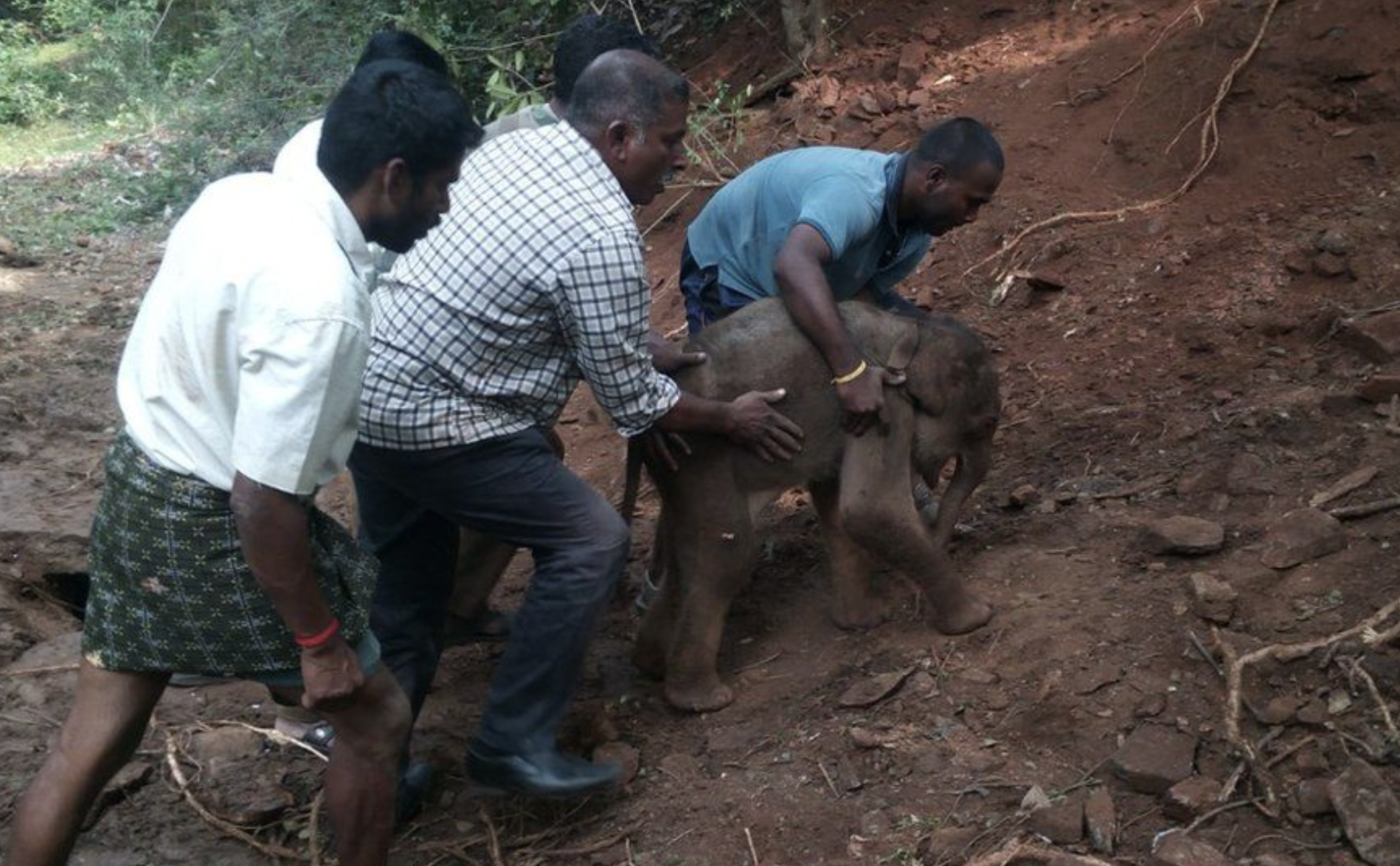 It is when he came across a baby elephant trapped into a ditch. The tiny creature was just too weak to walk, so the devoted ranger did something impossible. He just lifted the animal onto his shoulders, even though it was weighing more than he did.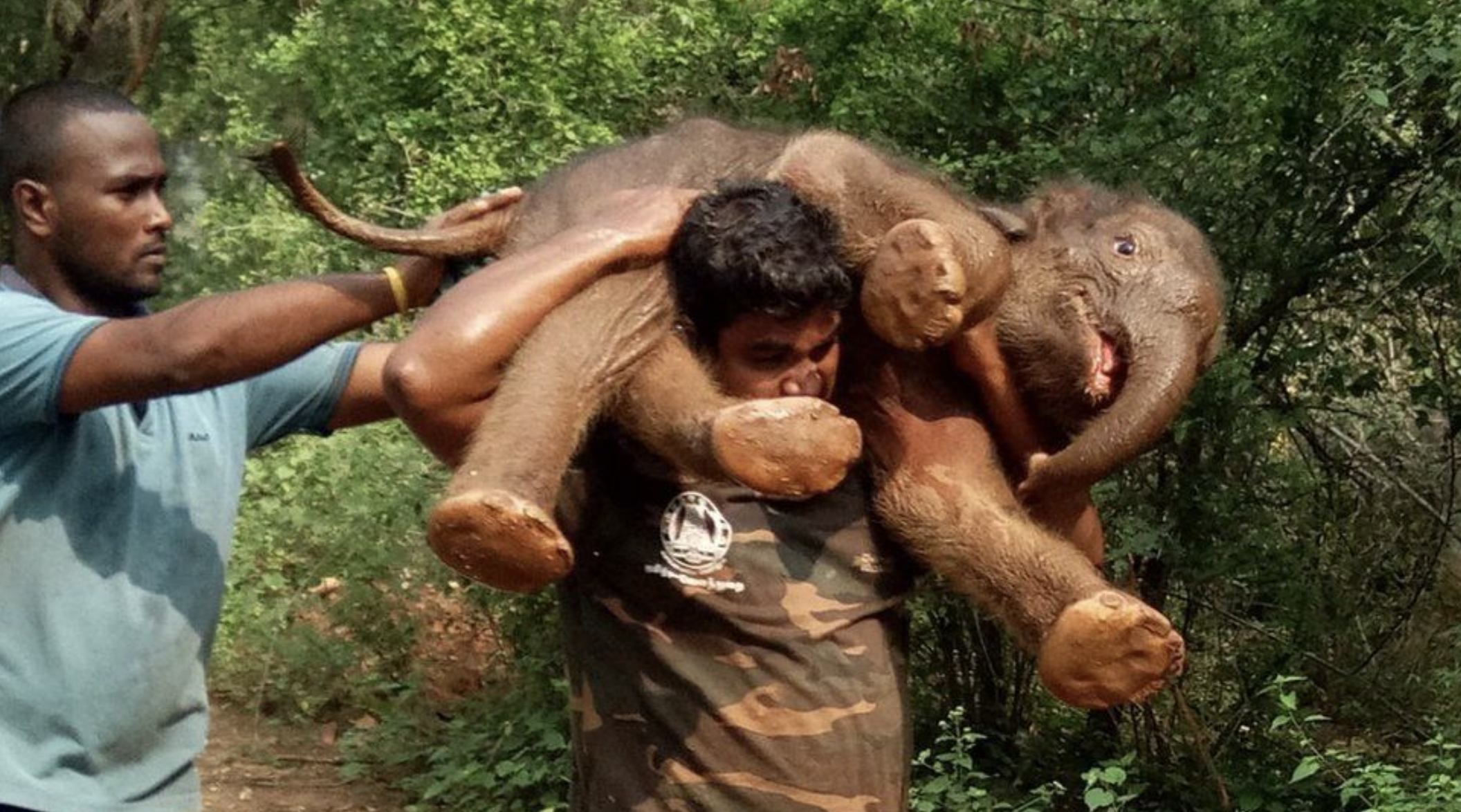 "We spotted it [baby elephant] stuck inside a small ditch," Sarathkumar told BBC NEWS. "It was exhausted and confused, so I thought to carry it. It was very heavy, but I just lifted it on the spur of the moment."
Despite he weighs around 186ls, Sarathkumar somehow managed to lift the 220lbs baby elephant on his back, and carry it to safety. The crying calf was eventually reunited with its mother.
"Initially four of us carried," the ranger said. "Our plan was to take it to the other side of the road to reunite it with its mother. But there was a danger of being attacked as she was still nearby. So I decided to carry the calf by myself across the road."
Flashback pic. Rescue of an elephant calf by a forest guard from TamilNadu made news. Mr. Palanichamy carried the half on his shoulders which had fallen into a ditch. The calf was later united with its mother. pic.twitter.com/VKqbD3hrc0

— Dipika (Goyal) Bajpai (@dipika_bajpai) April 13, 2020
Video of the ranger carrying the powerless creature through the woods wend viral online, and he was hailed as a hero by the local community!
"A lot of people called to congratulate me," the man said. "Everyone in my village is now asking me the same question. How did you lift an elephant?!"
Here you can watch the moment Sarathkumar carries the baby elephant on his shoulders!