This is the touching moment a tiny elephant calf is watching powerless as vets perform CPR to revive its unconscious mother. The pair has been rescued after falling into a 7ft deep hole during a heavy storm in Thailand. A team of vets and volunteers have tirelessly worked together to save the elephant's life. The dramatic rescue was caught on camera!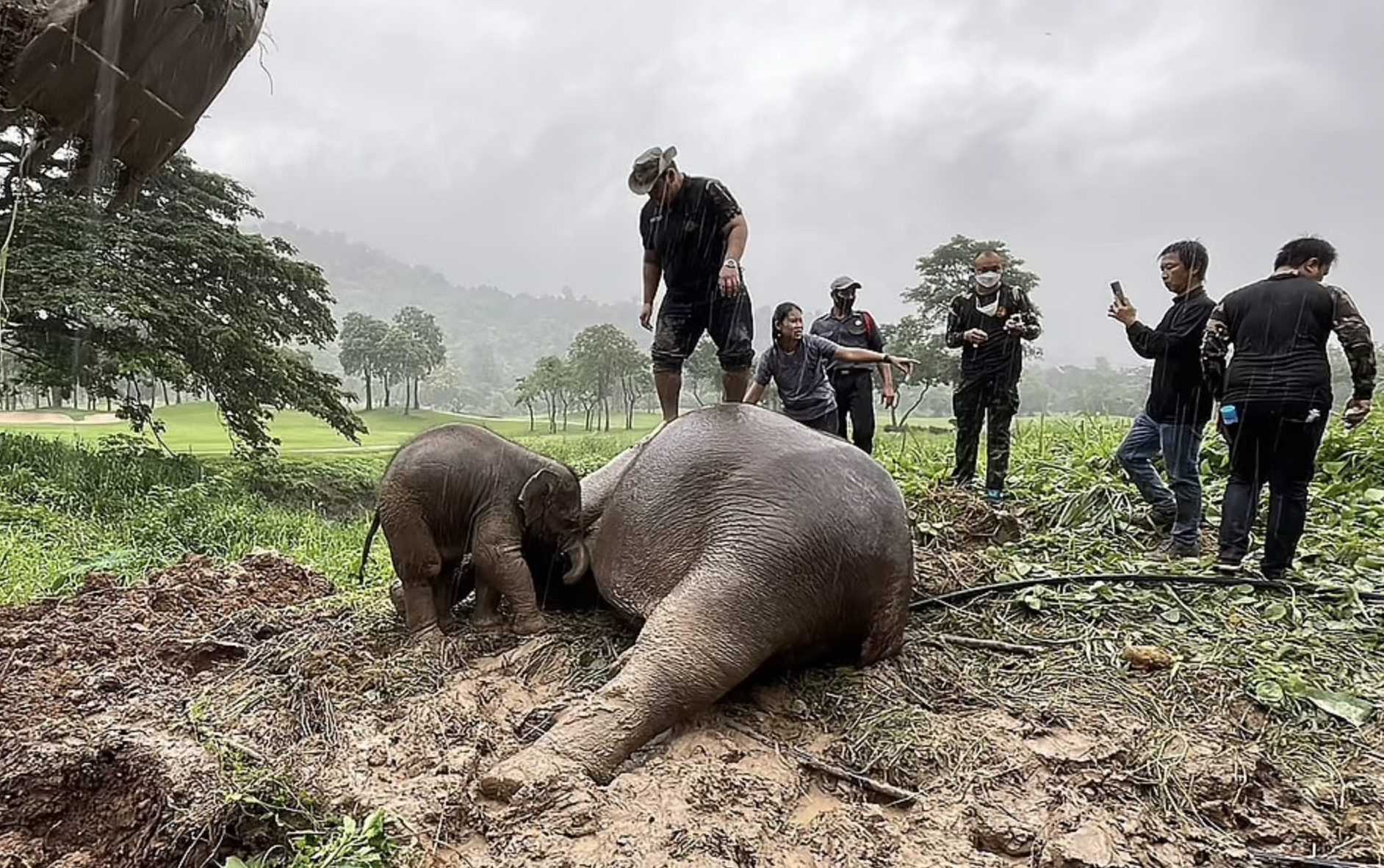 After torrential rain in Nakhon Nayok, Thailand, a 10-year-old elephant and her calf found themselves trapped into a drain hole, after they slipped on the mud. Park rangers have tried to free the mother-calf duo, but the distressed mother made the rescue impossible.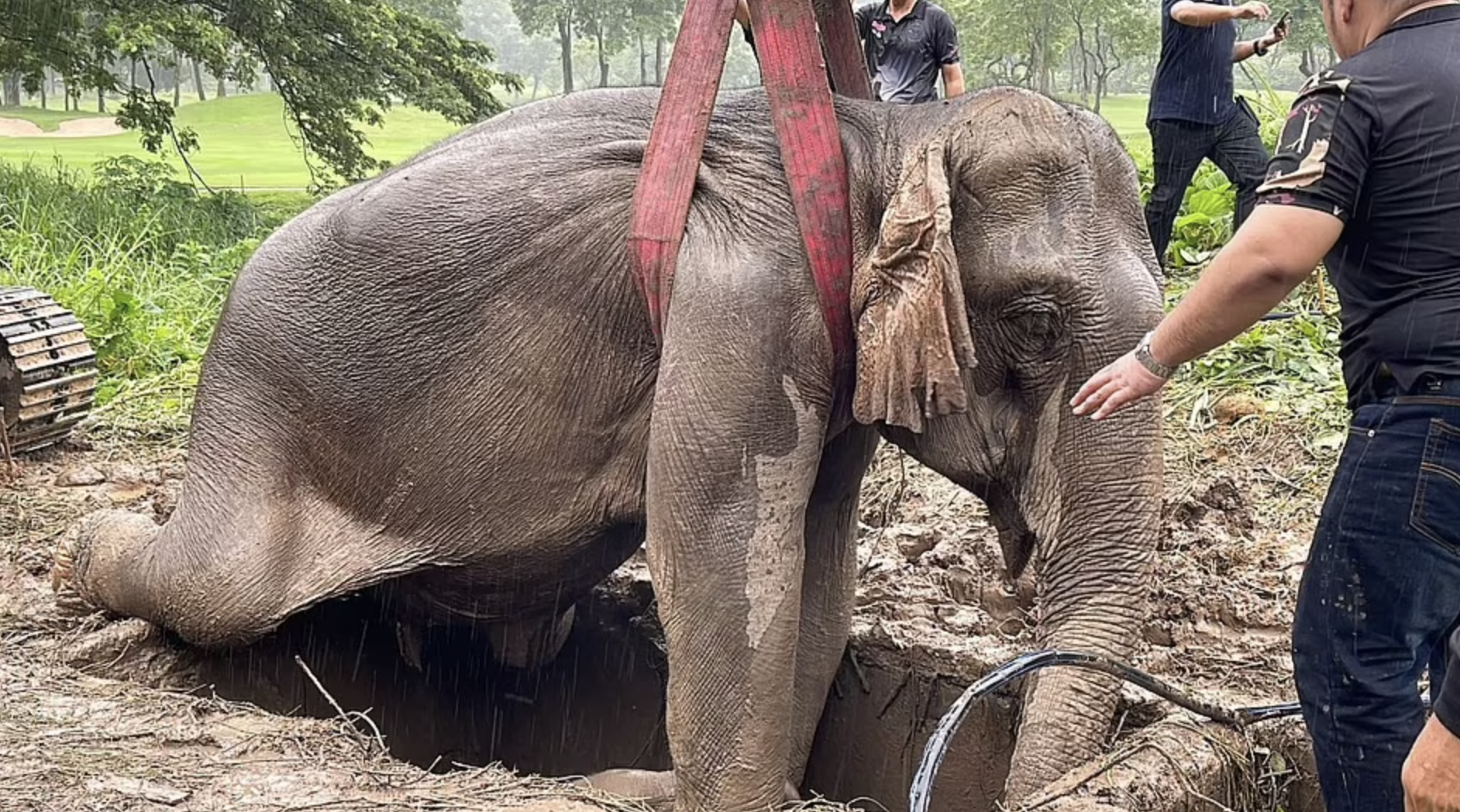 A team of vets has been alerted, and they tried to calm the mother down by giving her "three doses of tranquilisers." The rescue got even more dramatic as the female hit her head and that left her unconscious. With her life at risk, the rescue team had to pull the massive elephant out and to try to revive her.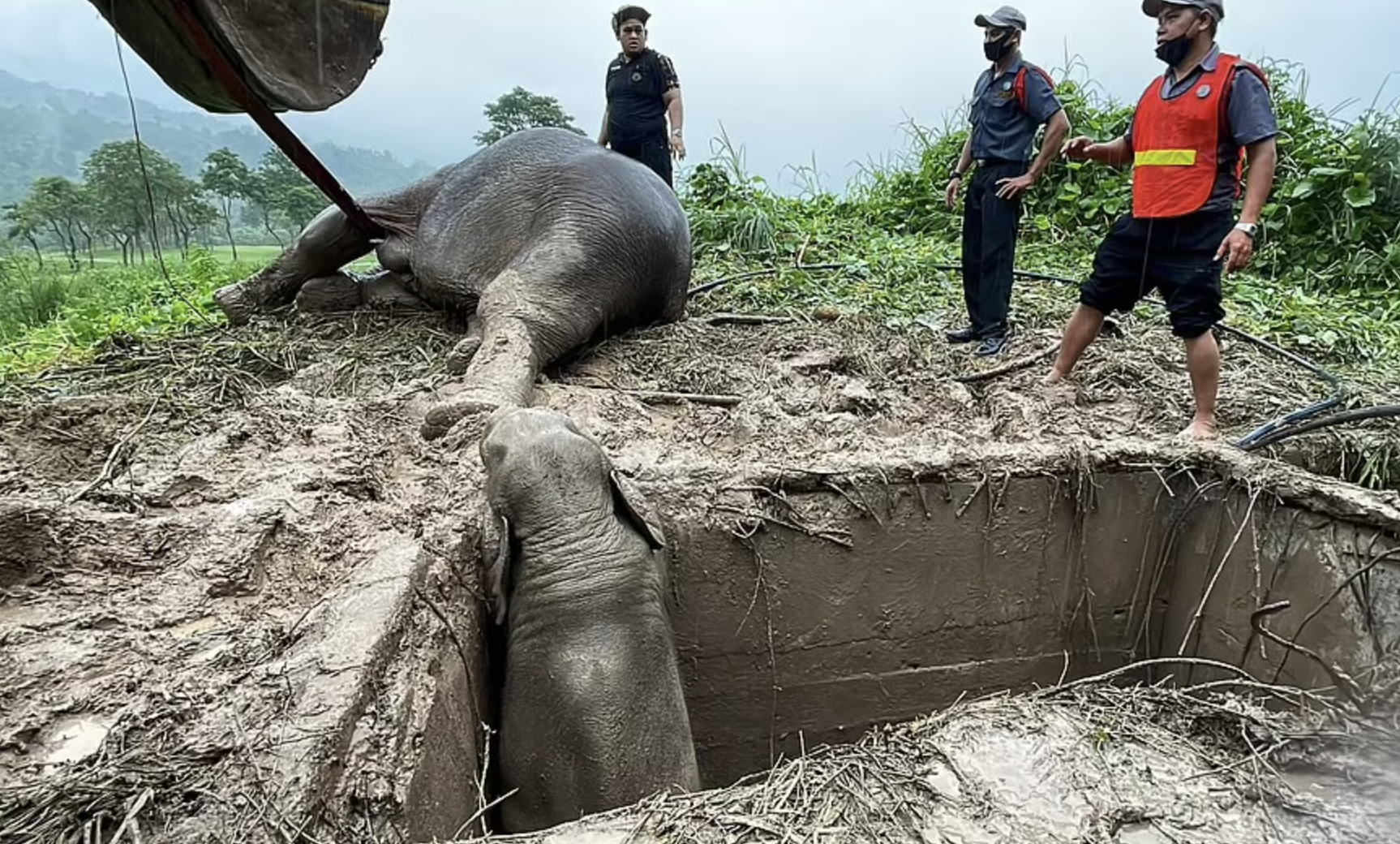 "It was impossible to get near the baby while the mother was nearby so we gave her three doses of tranquilisers," said Dr Chananya Kanchanasarak from the Khao Yai National Park Department. "But she moved towards her baby before passing out and hit her head."
The rescuers have finally managed to pull the mother elephant out using a cherry crane, and then they joined efforts in saving her life by performing PCR on her. Meantime the baby was also pulled out the hole, but it immediately started to drink milk – a thing that gave the rescuers a great relief.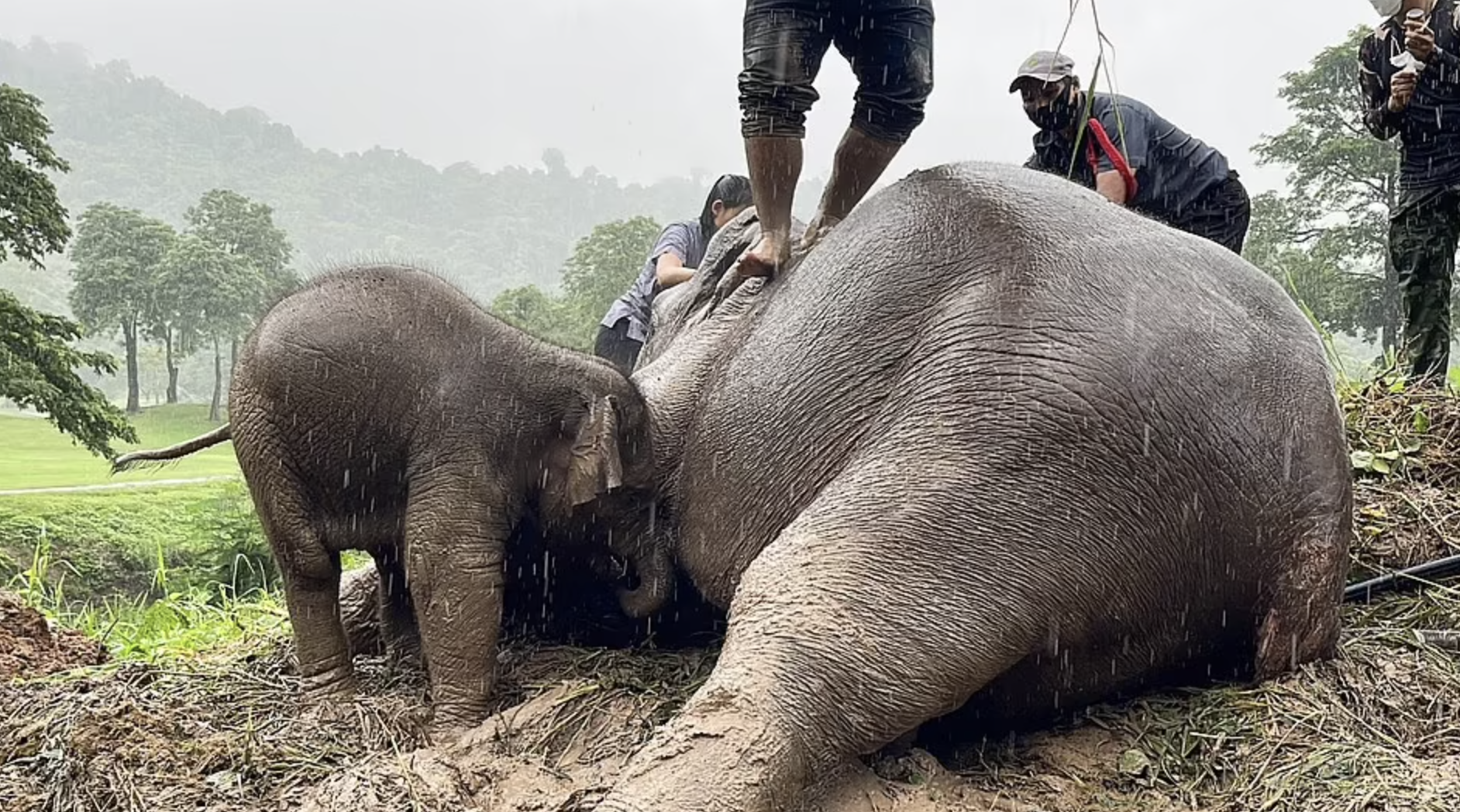 Heart-melting footage shows the tiny calf watching its mom unconsciously lying on the ground as three of the rescuers are desperately jumping on her chest trying to wake her up. Thankfully, their efforts paid of as the mother woke up and then she reunited with her concerned baby.
"This experience touched our hearts and will be one of the most memorable rescues we've done," Dr Chananya said. " She [mother elephant] regained consciousness after being stimulated by both me and the baby…Despite the obstacles, the mother did not leave her baby's side."