Family means having someone to unconditionally love, support and help when needed the most. And that's not only when it comes to human, but animals too. And nothing shows better what family really means, than the adorable footage, bellow!
Raccoons are not seen as the prettiest animals on Earth, but there's beauty to be found in even the humblest creature and  what this police officer had witnessed is nothing but beautiful. While on his night shift, Chris Williams was near a high-school in Camdenton, Missouri, when heard some unusual noises down the road.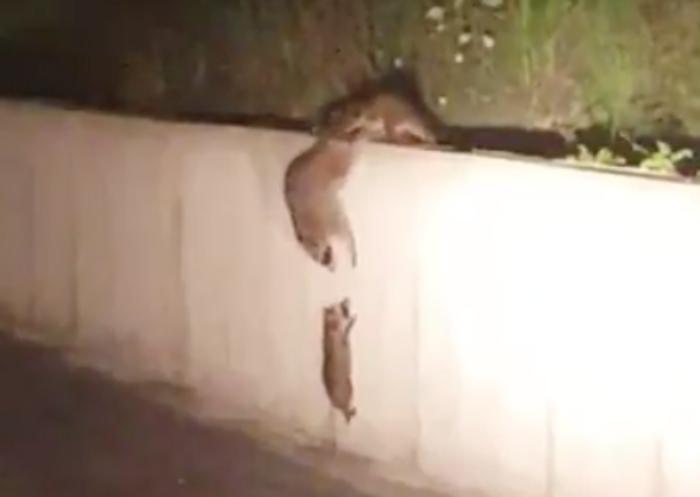 The officer went to investigate when realized a truly adorable scene was upholding in front of his eyes. A raccoon family was trying to climb a concrete wall, but one of their babies was struggling to get over. The tiny creatures spotted the officer was watching them, but they didn't panic. Instead they formed a chain to help the little one to get over the obstacle. No one left behind!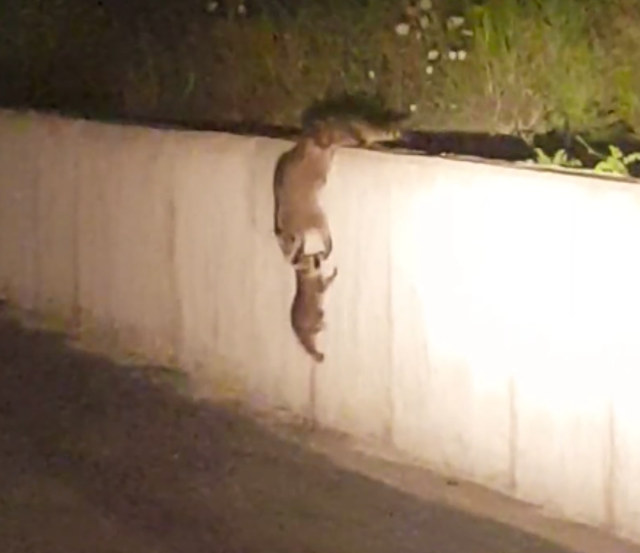 Thankfully, officer Williams has captured on camera the sweet scene. "The mother raccoon leaned over the wall as the baby held onto her legs so she could reach out and grab the other baby and pull him up," he wrote on YouTube. "Great example of a mother's love and teamwork!"
Watch the lovely moment here: