This is the heart-stopping moment, a family in comes face-to-face with six big wild cats, when checking on one of their properties in Hoedspruit, South Africa. The young couple is about to enter inside the house, but they couldn't believe their eyes when notice the group of lions casually lazing on the deck!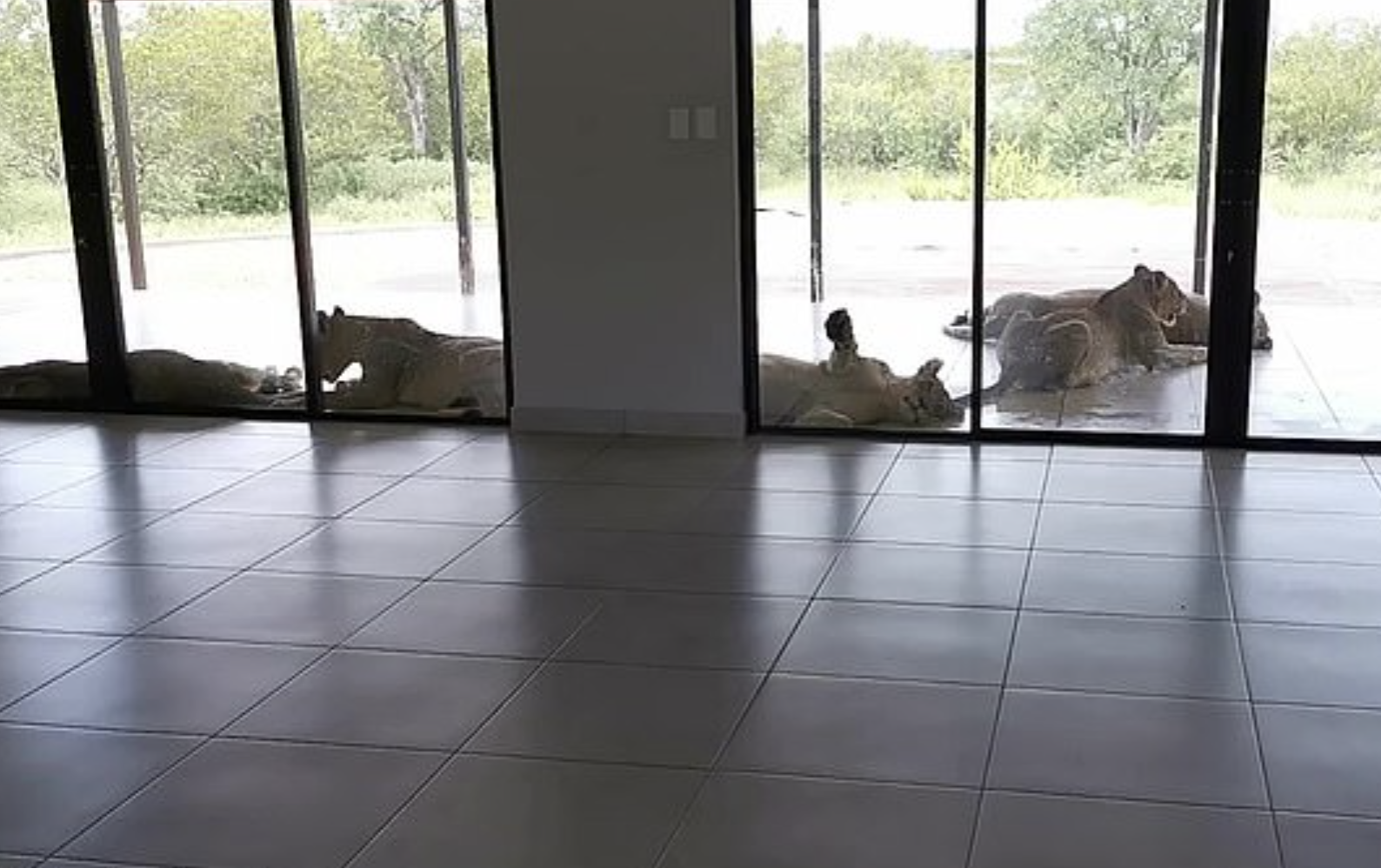 David De Beer and his wife Mariska went to check on his dad's property in the Leadwood Big Game Estate, when they came across the uninvited guests. Since the house is up for sale, and no one's living in it, the pride of lions made themselves comfortable on the back porch. Even the presence of David and Mariska didn't seem to bother them too much, yet, after the couple closed the entry door, the majestic creatures moved away. David even recorded the incredible scene on his cellphone and shared it online.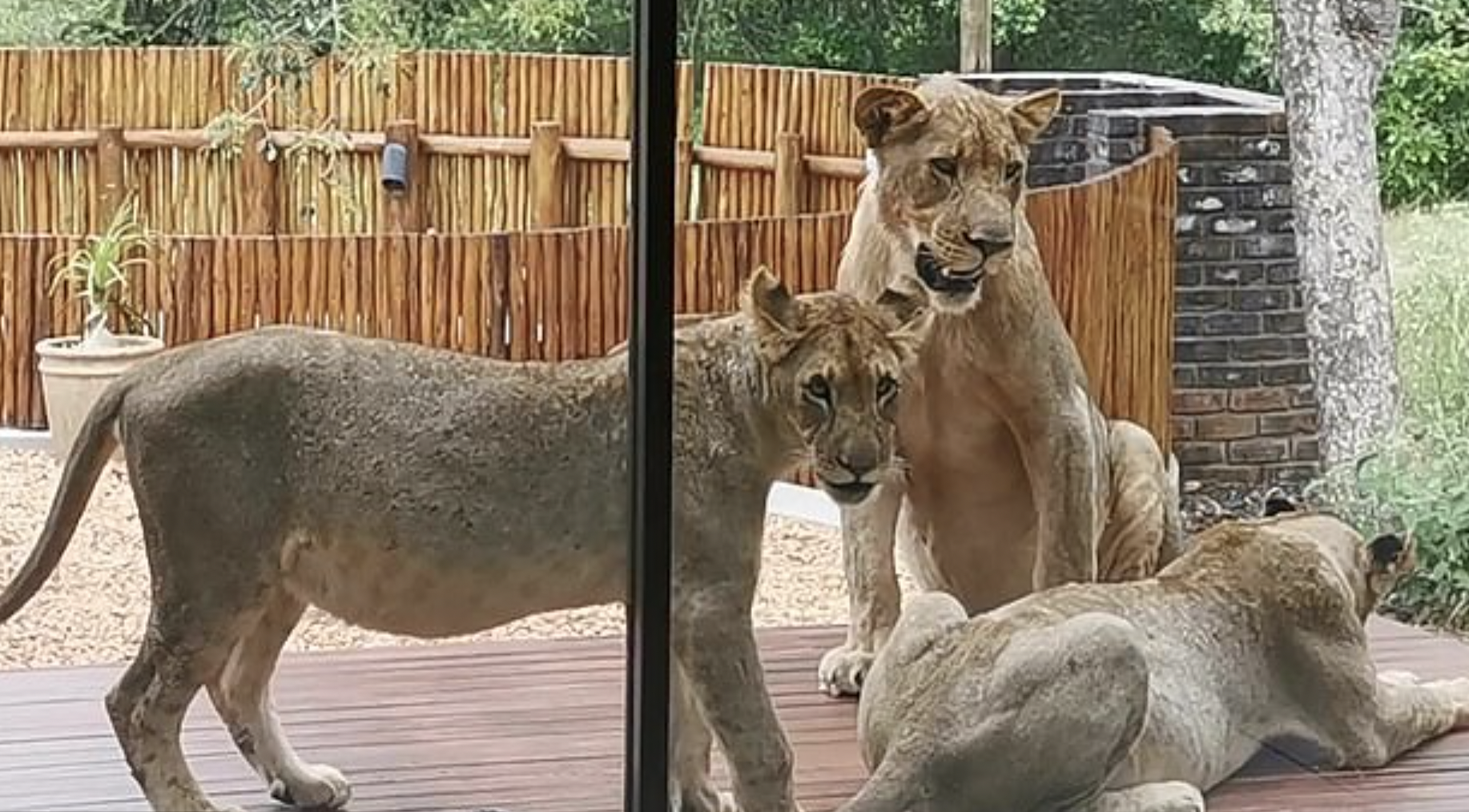 My father built the house on Leadwood and put it on the market and over December and the holiday season, it stood empty," David explained to News 24. "So we went to have a look to see if things were OK at the house and when we arrived we noticed the tail through the window from the front door and we opened the door slowly and that's when we noticed the lions sleeping on the patio."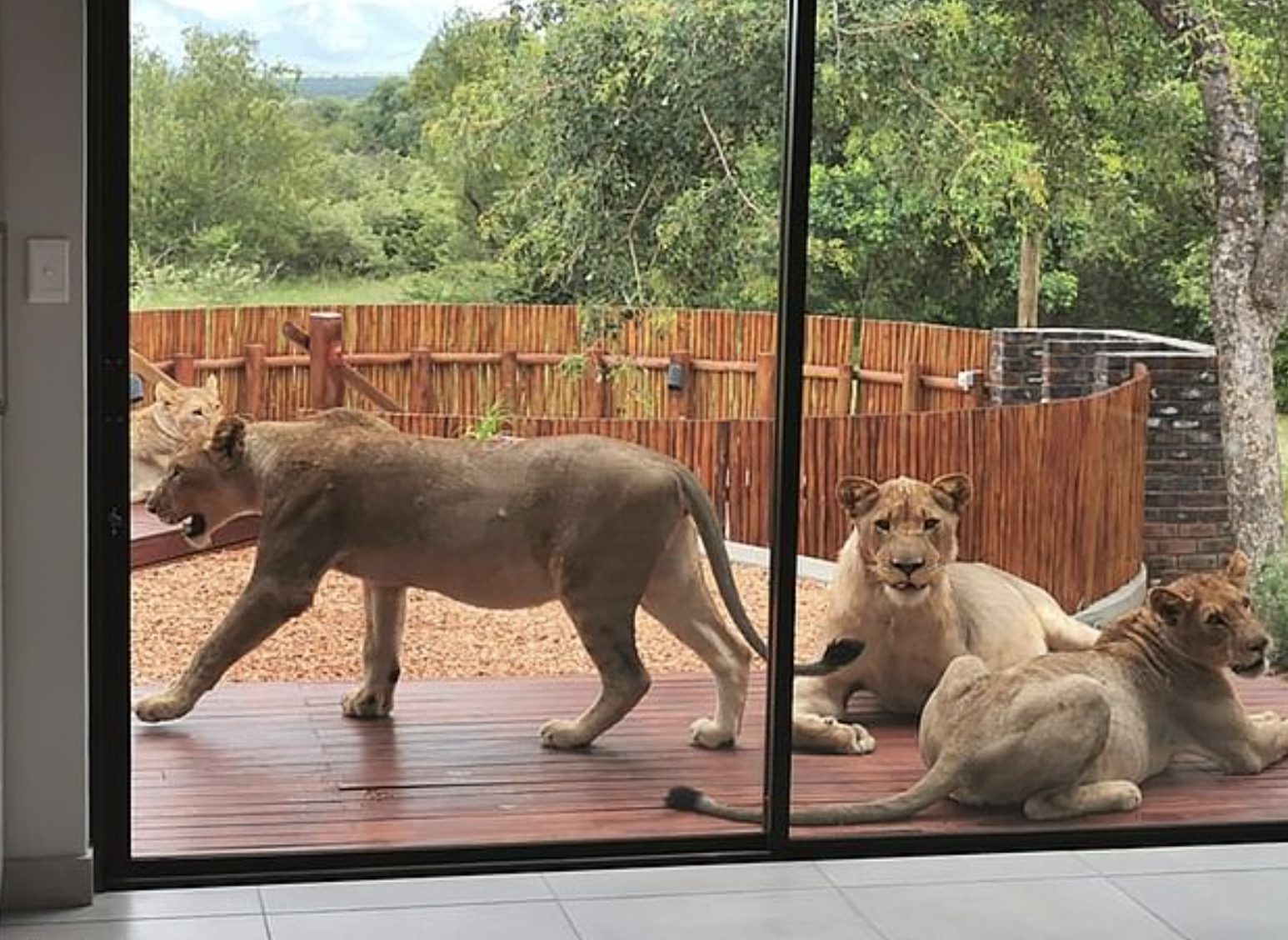 Even though such a view doesn't seem too comfortable, David said he's used to see animals around the house, even large felines like these lions. "It's not common that they lay on the patio like that, but we are used to having animals around so we were just cautious when we went in because they could come through that glass," he said.
Watch the moment here: