It was just a regular day at the office for Pieter van Wyk, a 34-year-old ranger at MalaMala Game Reserve in South Africa, when he experienced a moment he will never forget. The man was outside his vehicle hoping for some nice snaps, when all of a sudden a pride of lions approached his car. Van Wyk filmed the scene and it is nothing short of hair-rising!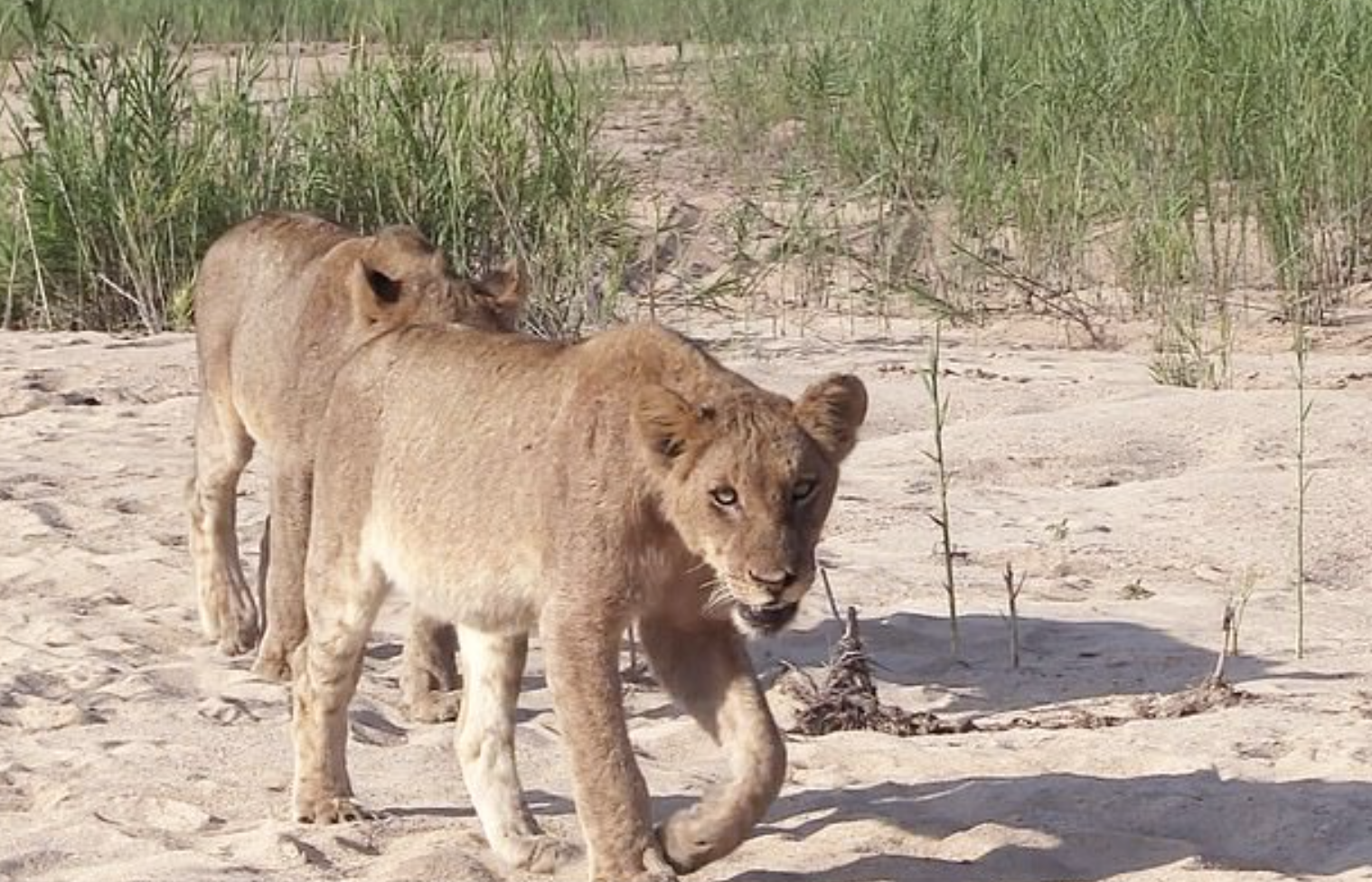 It was an extremely hot day in the MalaMala Reserve and the lions were searching for some shade to escape the torrid sun. So when they noticed the shadow cat left by van Wyk's car, they immediately rushed to grab a spot. Nearly two dozens of lions surrounded the vehicle within seconds, leaving the ranger stuck outside.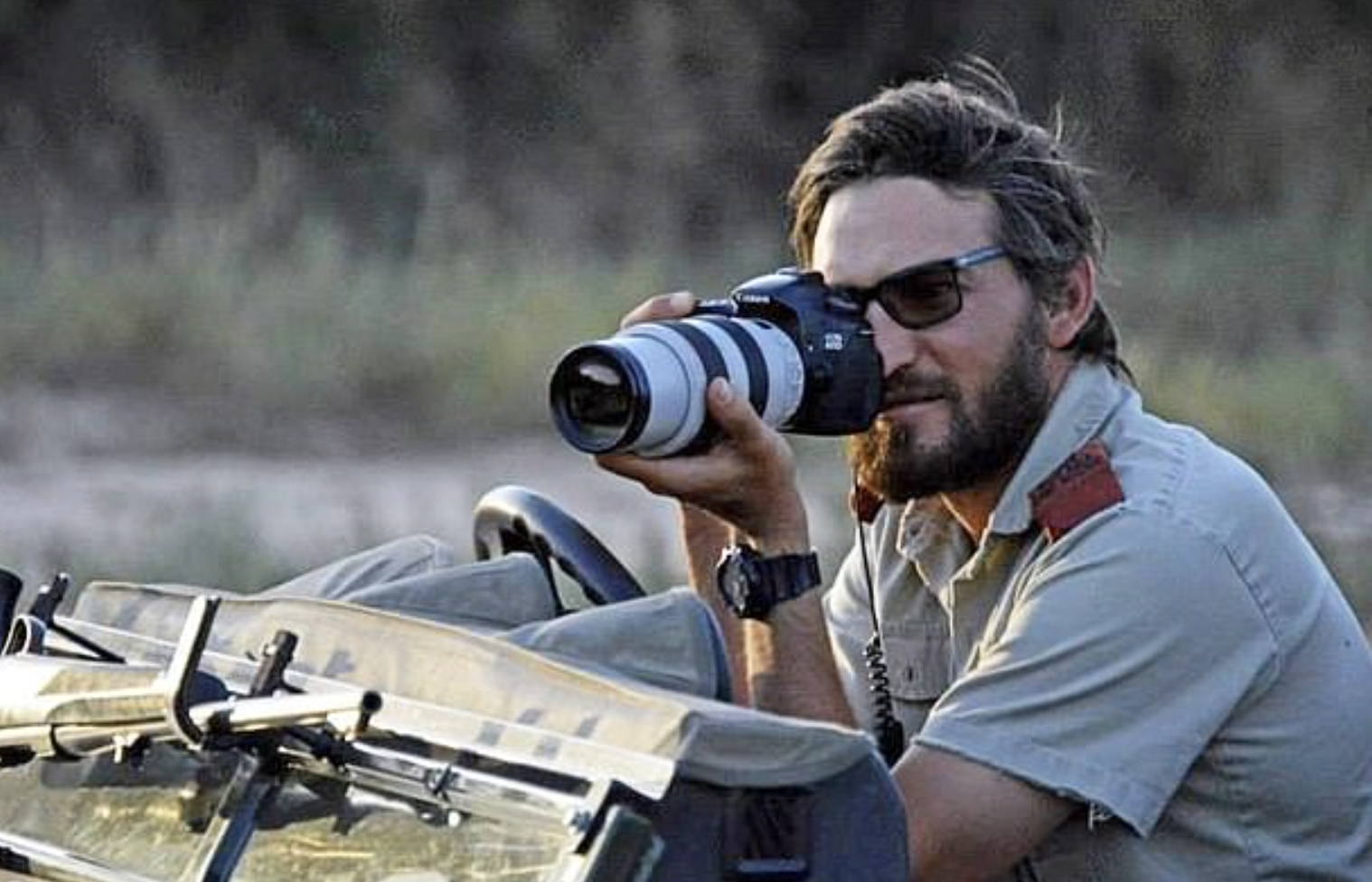 "It was late morning and the mercury levels were rising as the sun climbed higher into the sky," the ranger explained for Cater News. "The lions were on the hunt not for food, but for shade, so they decided that the shadow cast by my vehicle would do just fine. It isn't not uncommon during hot days and it was their decision to come into my 'personal space.'"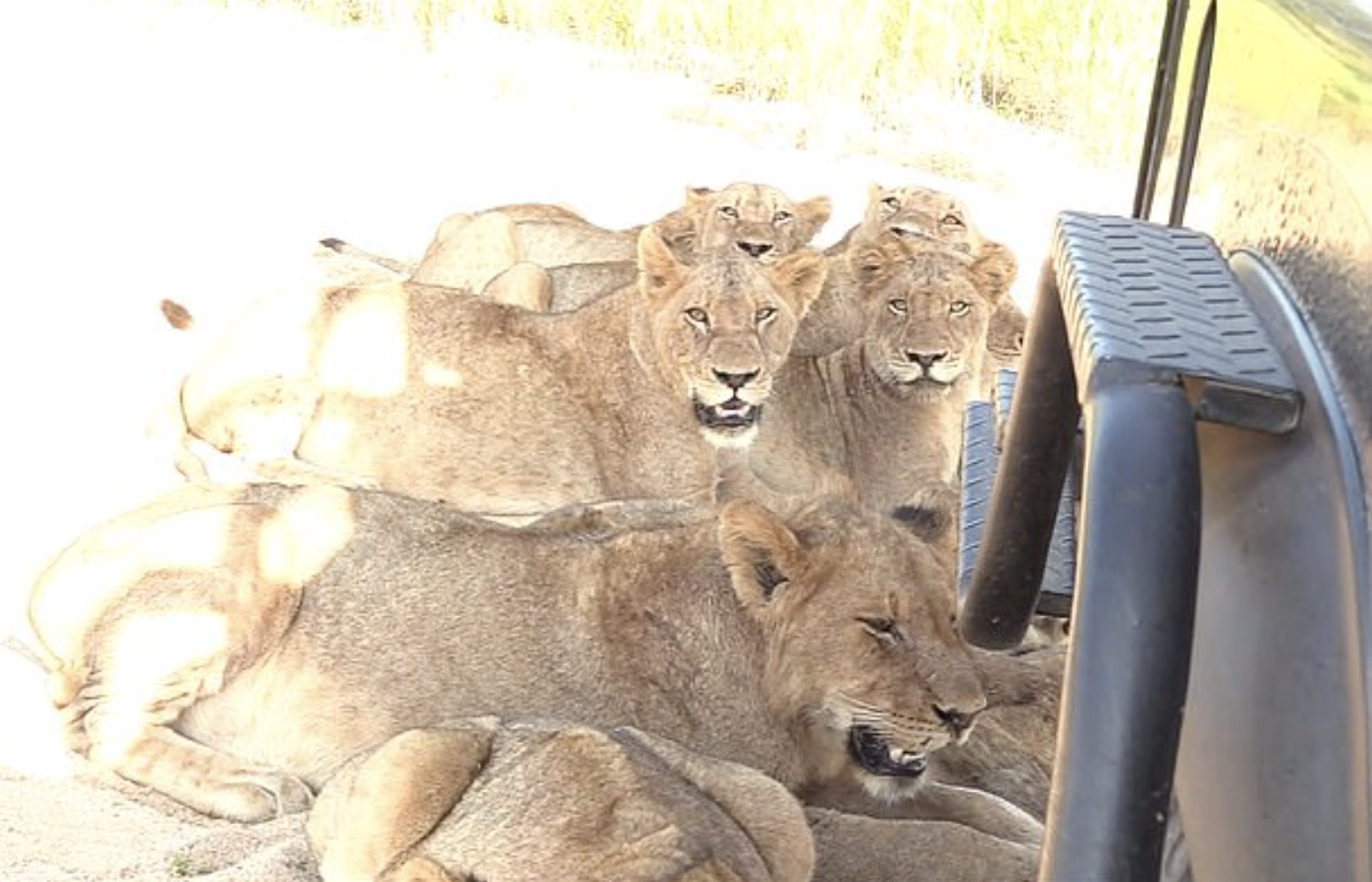 With the 22 lions getting too close for comfort, the game ranger was forced to wait a couple of hours, outside his vehicle, until the sun moved and the shade disappeared. It is when the majestic felines found their ways to other places, and van Wyk was able to get back into his car.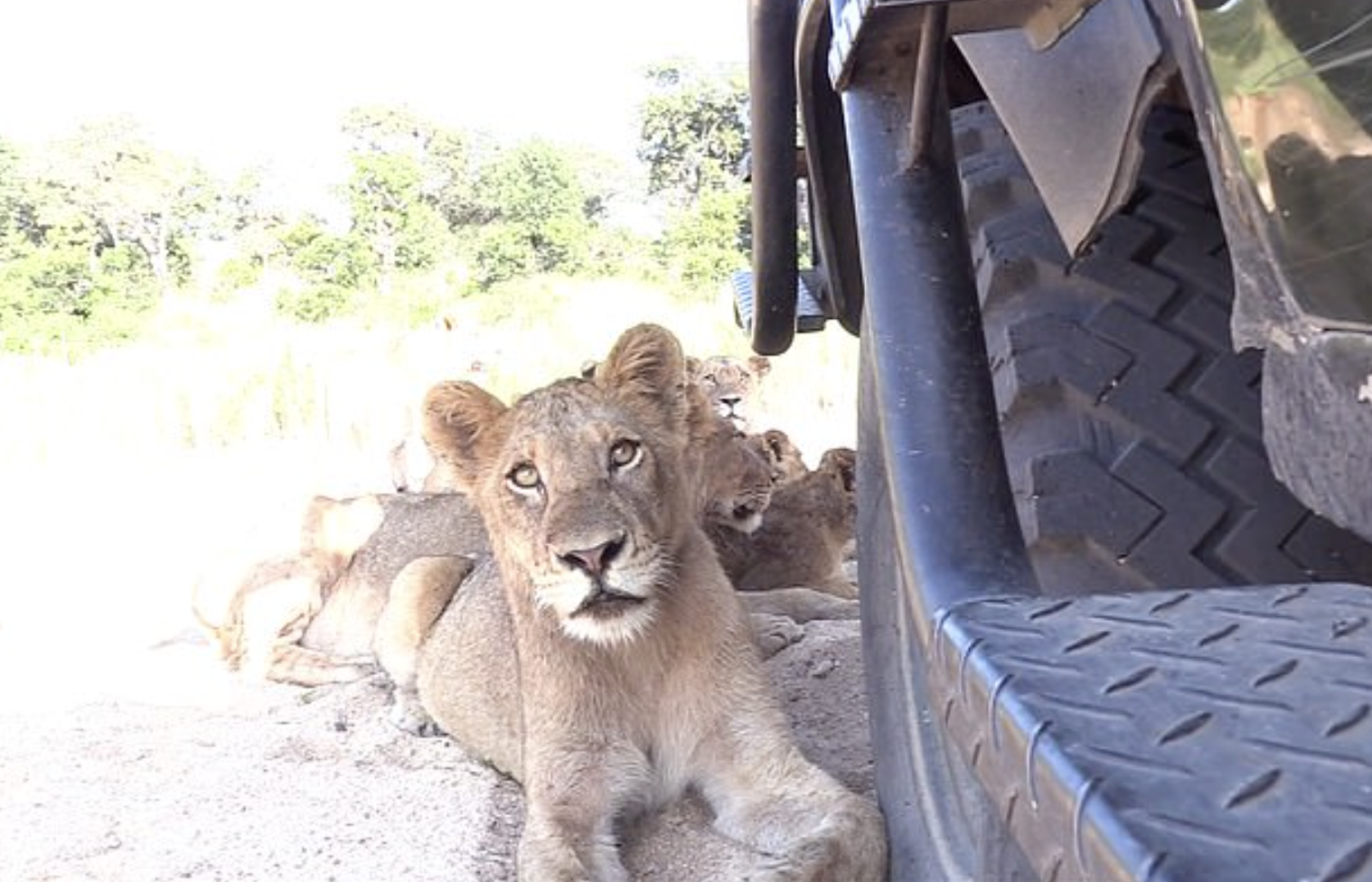 "Animals have right of way so I had to wait," the ranger said. "But it wasn't too long before the shadow got too small and they moved on." He captured the moment on his camera and it is not recommended for the fainthearted. Take a look: