It's not uncommon for unexpected events to happen during live news broadcasts, especially when you transmit surrounded by a bunch of playful elephants. But this reporter in Kenya learned it on his own. At least the moment was caught on film and it's nothing short of hilarious!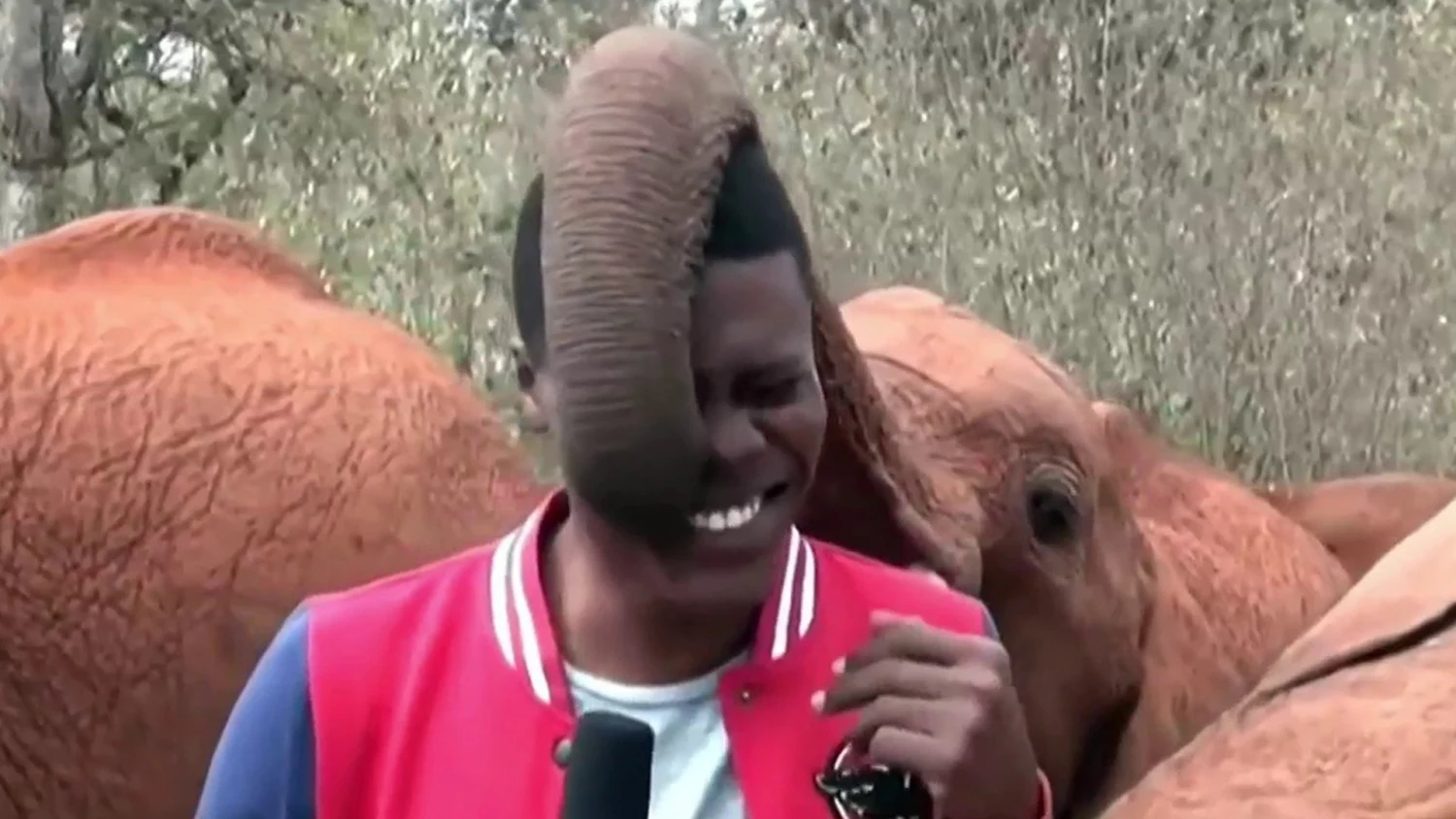 Elephants are known for their curious nature and love of exploring, so when KBC journalist Alvin Patterson Kaunda visited a wildlife rehabilitation center for a news report, one of the baby elephants grew a bit too fond of the reporter and decided to tickle his nose using its trunk. Upon the unexpected even, the reporter couldn't help but burst into laughter, just like everyone else who watched the funny scene.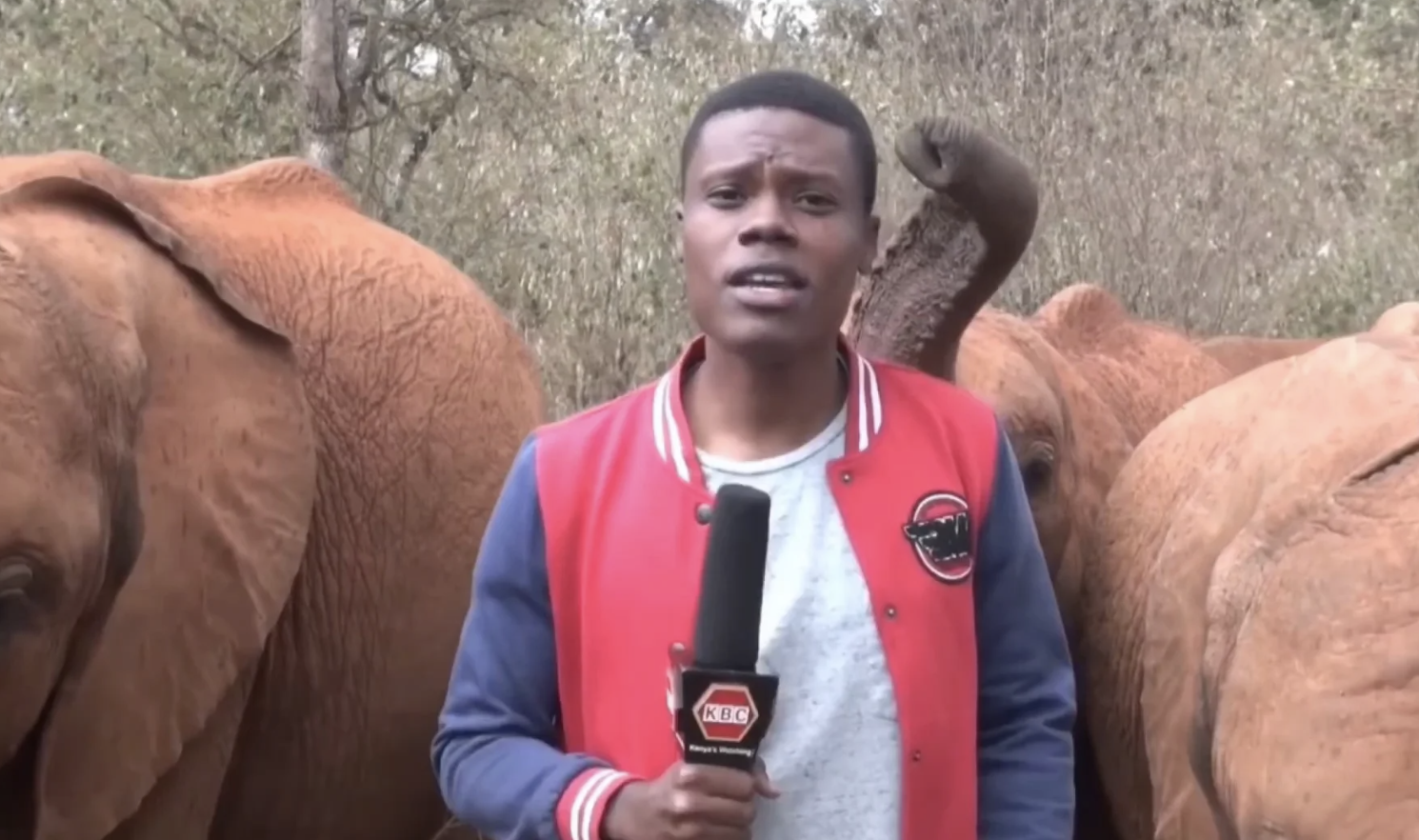 The pure animal-humor scene unfolded at the Sheldrick Wildlife Trust – a rehabilitation center for orphaned elephants in Nairobi, Kenya. While Kaunda was professionally doing his job, reporting about all the treats these majestic animals are facing, a group of playful elephants flanked him, and one of them really wanted to steal the show.
"It is said charity begins at home, and for these young orphaned elephants, this charitable foundation is what they call home," Kaunda said. "It is the place where they discover and are taught life's lessons, experience love and grapple with loss."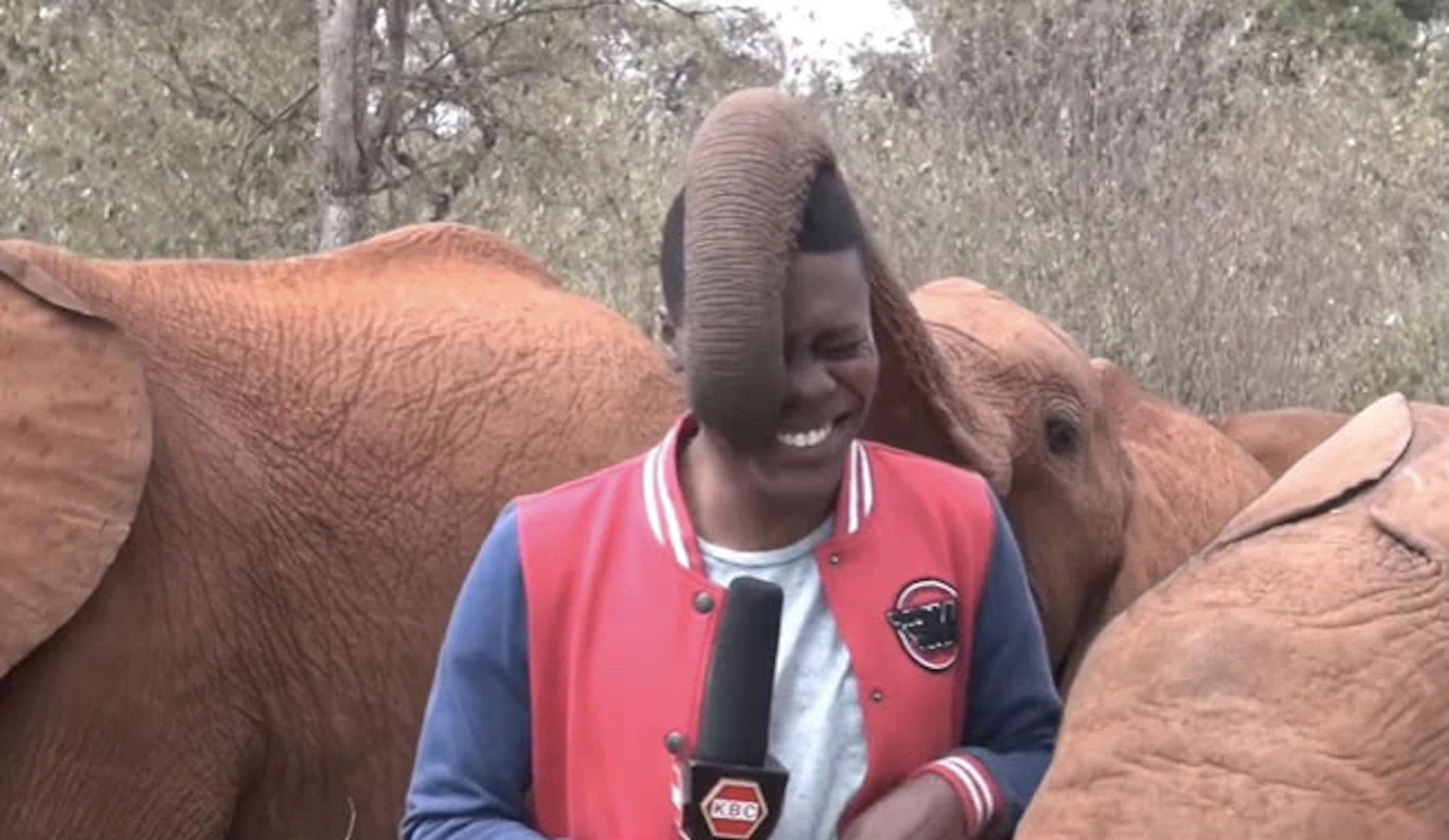 But he was soon interrupted by the curios baby elephant. Nevertheless, the continued his report!
"Human actions are destroying habitats, decimating our entire ecosystem and disrupting the circle of life," he said. "Under the rising drought cases, it is up to us to be guardians of our own natural world, save our one species and provide a home."
However, when the elephant's trunk reached his nose, he was no longer able to properly do his job. What happened next is a hilarious moment. Take a look:
The hilarious video footage immediately went viral online. Yet everyone appreciated the reporter's self-control in such an unexpected situation.
Most of us would have lost our professionalism far sooner! An important piece pertaining to the drought, but our orphans just saw a visitor to investigate! https://t.co/JYB3k5PI9K

— Sheldrick Wildlife Trust (@SheldrickTrust) November 13, 2022