Some animal lovers out there, would do everything for the seek of a furry friend. One of those people is Rick Kalinowski, a 43-year-old plumber from Bryn Mawr, Pennsylvania. While Rick loves all the animals, he just simply adores squirrels. Reason why he spend a lot of time feeding these cute little creatures that use to visit his backyard.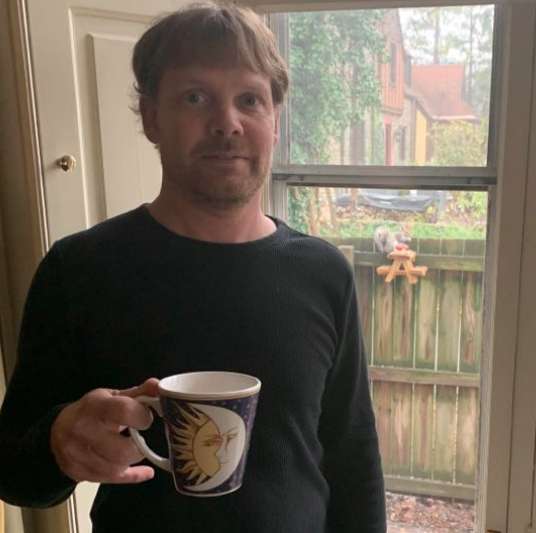 "I wake up at sunrise and have done for years, just to feed the squirrels and fill the bird feeders," the man said. "I make my coffee, put on the morning news and watch everyone eat. I buy a variety of nuts and seeds for the squirrels along with fresh cut fruit, it brings me happiness especially during these uncertain times."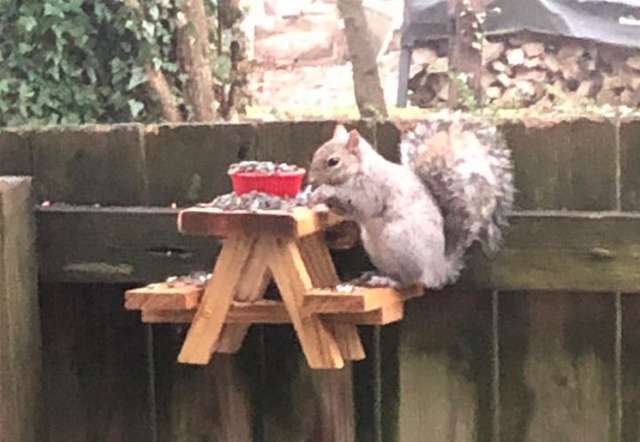 For Rick watching squirrels hanging around his backyard is the best therapy ever. And since his lovely visitors have gave him some many lovely moments over the last years, our man decided to give them something back. So he decided to build a lovely mini picnic table for his little fellas. The squirrels are just love it. Not like they were bothered by eating from the ground, before, but who doesn't enjoy eating with style!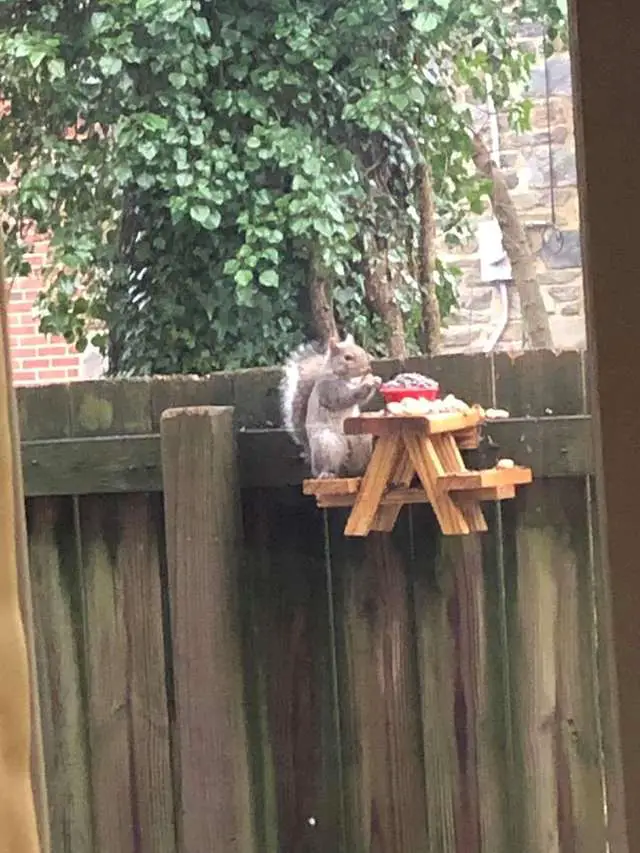 When he finished the lovely project, Rick also put there a bowl full of nuts, just to make sure his cute little friends won't miss the new breakfast place. It turns out the cute squirrels are more than happy with their picnic table since they're now visiting it twice a day.
"I built the picnic bench and mounted it outside my living room window on the fence so I can watch the squirrels eat whilst I have my coffee every morning," Rick said. "I really believe they love it. I appreciate them and they appreciate me."
Take a look at Rick's master piece:
h/t: pawsplanet