Even though he sadly lost his mom, days after birth, a helpless foal finds all the comfort he ever needed in a very friendly dog. A bond that surprise everyone at the farm, since the now affectionate dog had never showed affection to any foal before. It is incredible how animals have this sense of protection for those in need of help!
Rescued as a puppy, the now 5-year-old Zip – an Australian cattle dog, had always lived at his parents house farm. Caring by nature, Zip had never been the friendliest dog, especially with the rogue foals. But surprisingly, a few months ago, everything changed and Zip just proved everyone he's actually the kindest soul.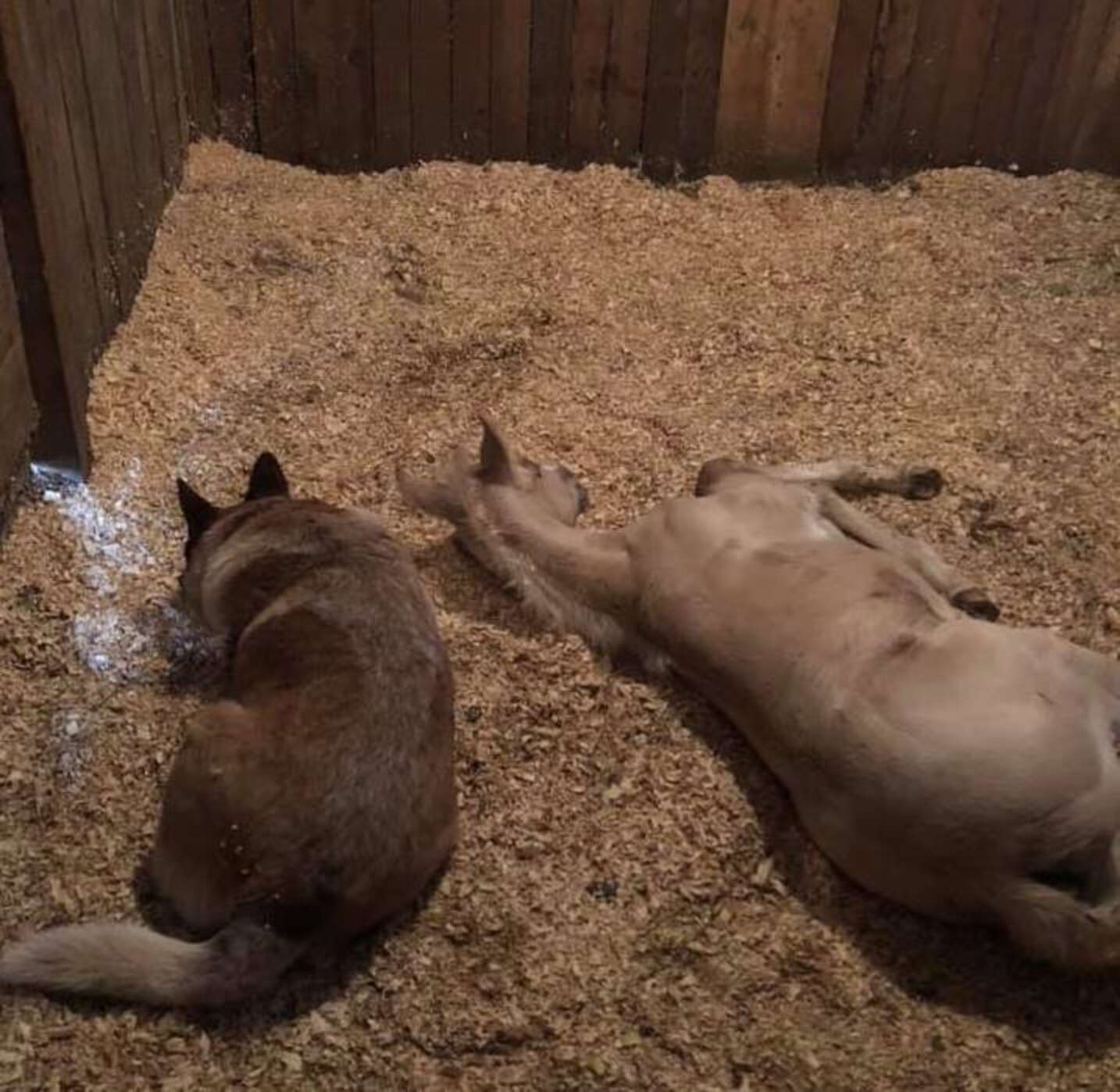 When Tye, the foal, everything was normal for both him and his mother, but unfortunately things quickly changed into the worst and the little one's mom died just nine days after giving birth. The unfortunate incident put Tye in some real danger as life is nearly impossible for an orphaned newborn calf. But not under Zip's watch!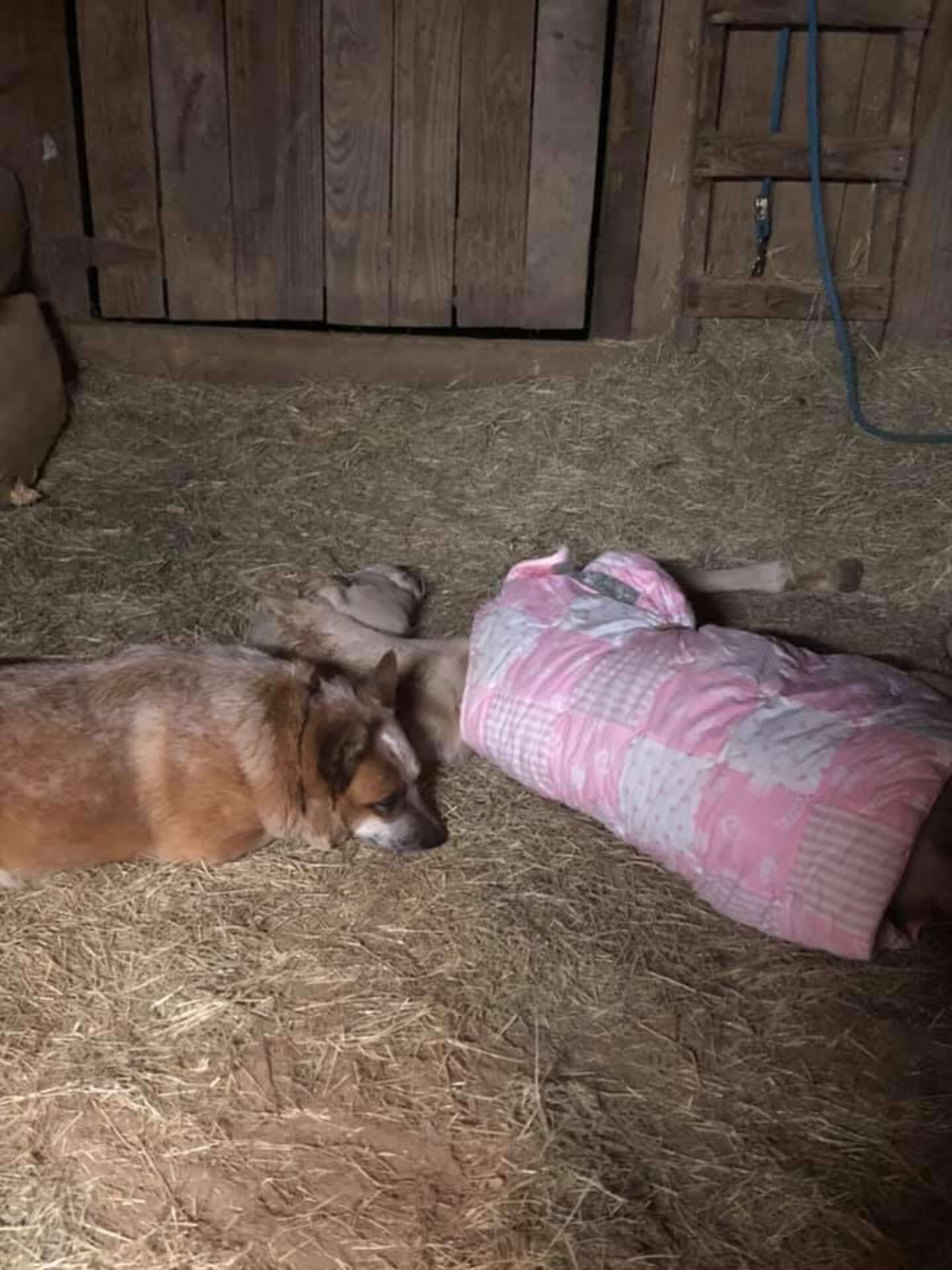 "We raise foals every year, and he would kind of look in the door and just look at them," Karla Swindle, Zip's mom, shared with The Dodo. " But that night, he just stayed with me in the alley of the barn all night — the foal was laying in the alley, and he just lay there beside the foal. You could tell that Zip knew something was wrong that night."
Although Karla and her family though it that night was an exception, they could believed their eyes when they have seen Zip spending every night since them alongside his helpless new friend. And surprisingly, Tye was so relaxed and comfortable with the caring dog around. Zip kept staying beside Tye for sever weeks, until he was strong enough to deal it all by himself.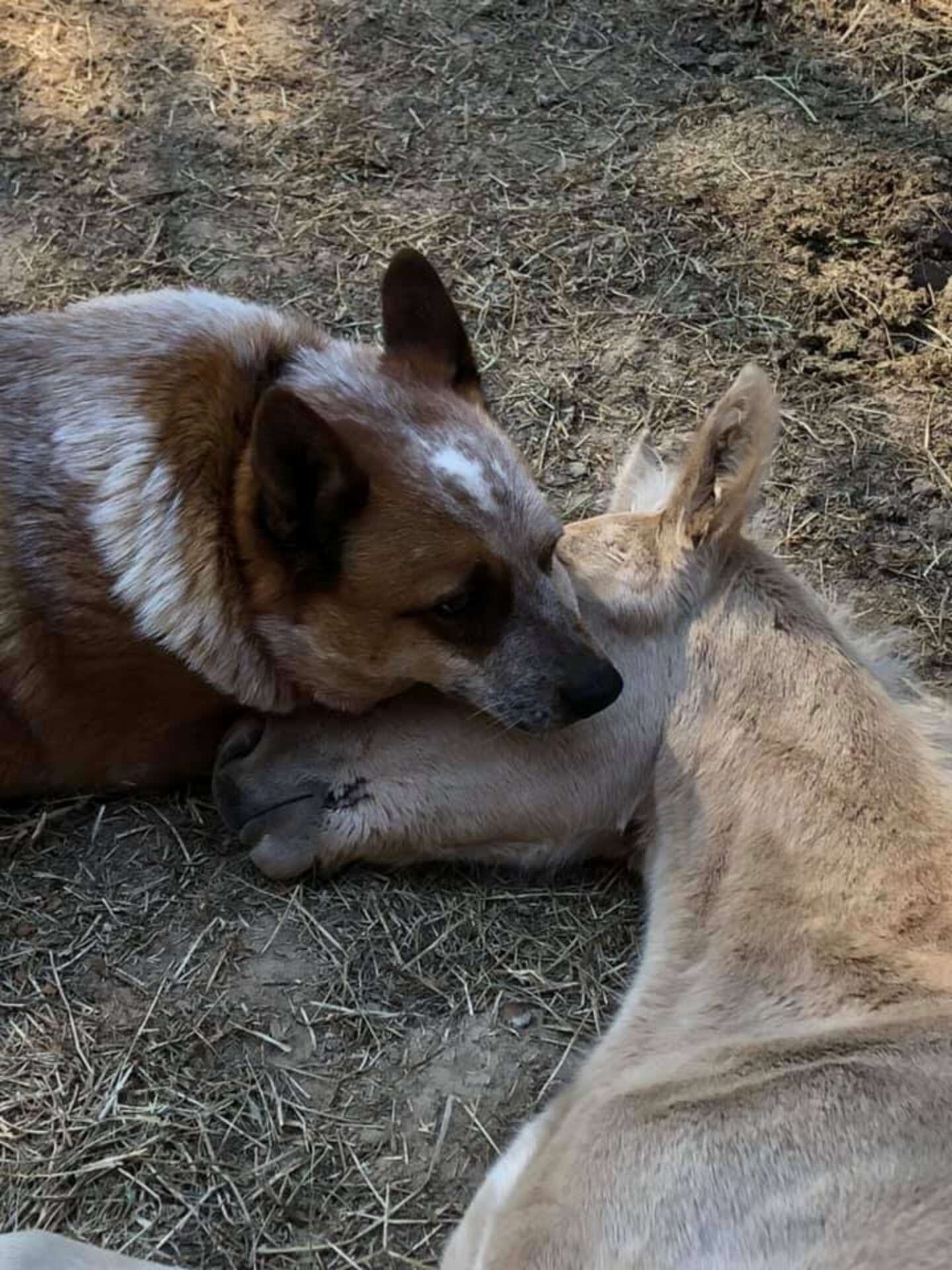 "Every time I would take off to the barn, Zip would run to the stall, and stand in front of the stall and wait for me to get there," Karla said. ""It seemed to me that the foal knew that the dog was trying to help him. If Tye was laying down, he would go over there and lay his head on him."
Now Tye looks stronger than ever and he's almost a grown up horse, yet he would never made it if it was't for this kind hearted dog. Though he grew up and runs a lot through his barn, Zip still keeps an eye on him, just in case.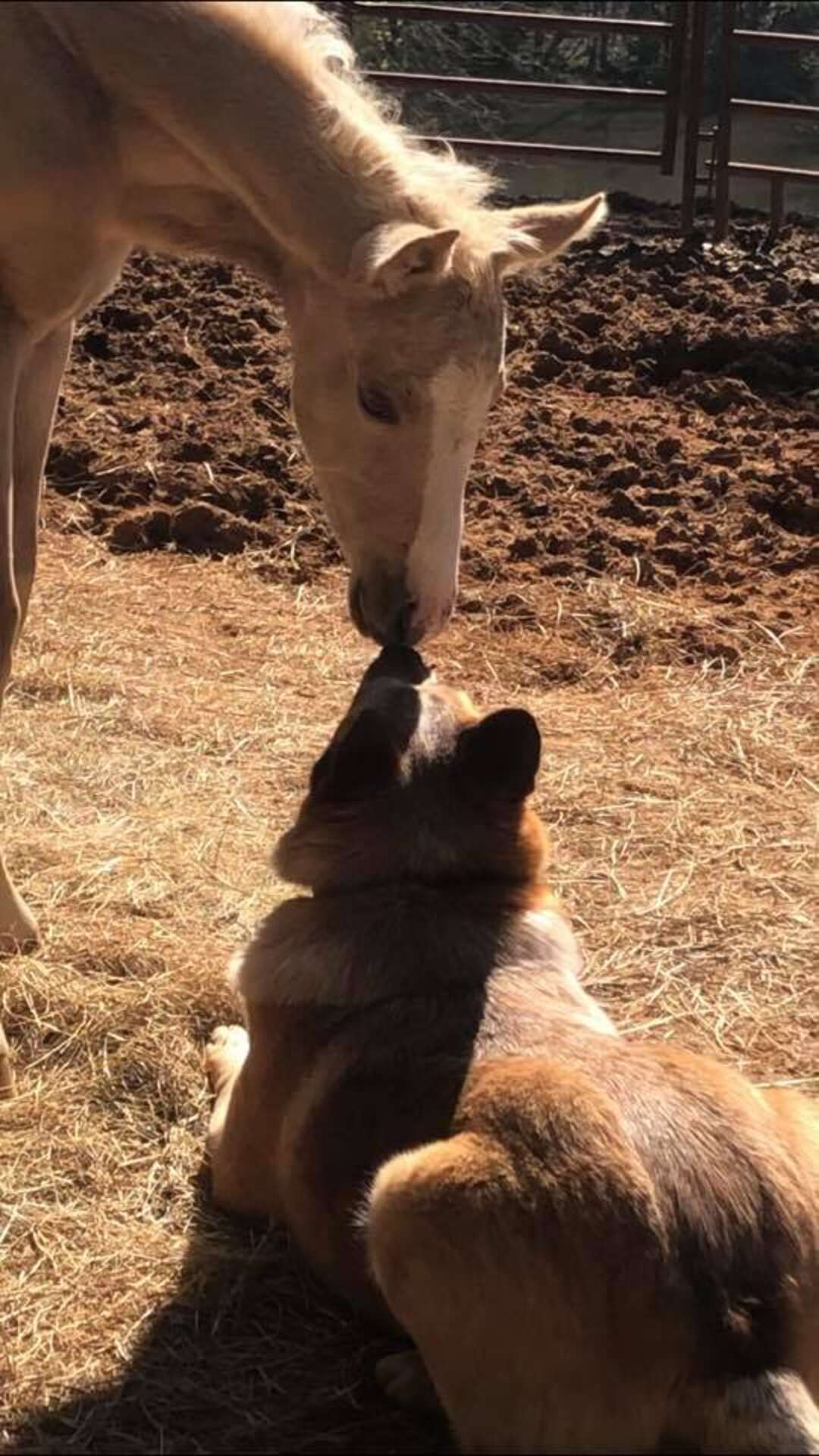 "The foal is a little rough now, so Zip kind of stays away from him now, Karla said. "You could tell that when the foal needed Zip, Zip was there for him, but now he knows that the foal is OK, so they kind of went their separate ways."
Just look what a heartwarming bond these two share: