During an afternoon stroll in Essex, England, a compassionate individual came across an abandoned crate on the roadside and was taken aback by the unexpected occupants inside. The crate contained 20 adorable puppies snuggled up together, waiting for attention.
Without hesitation, the Good Samaritan decided to assist and promptly contacted the RSPCA for aid. The rescue organization acted swiftly by dispatching two inspectors to gather the puppies and ensure they receive urgent medical care.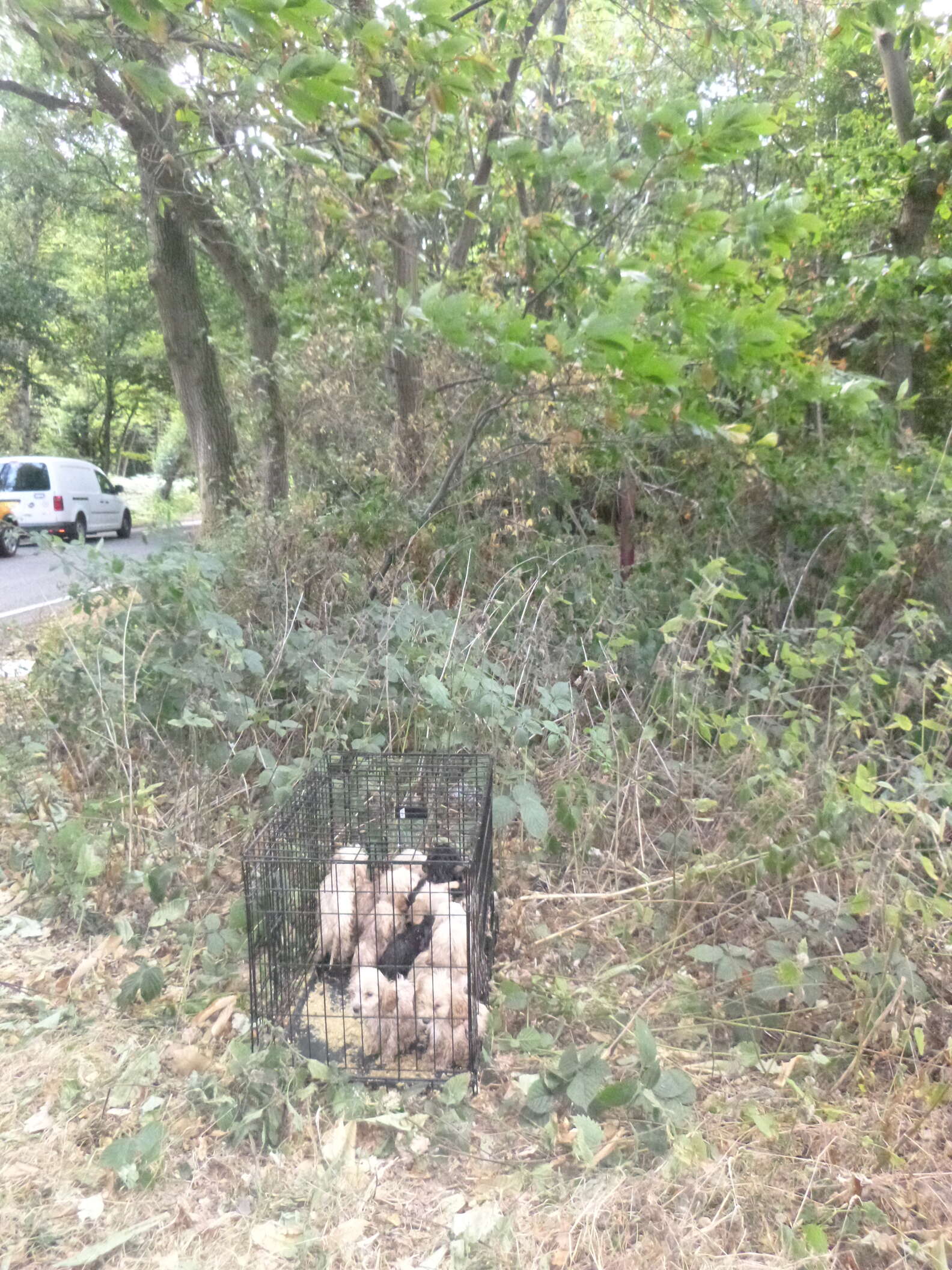 "When they told how many puppies there were, I actually thought there was a mistake," Sian Ridley, an inspector with the RSPCA, said. "I couldn't believe that someone had abandoned 20 puppies! They were all quite scared and timid when we arrived and it was just heartbreaking to see them all huddled in the one cage."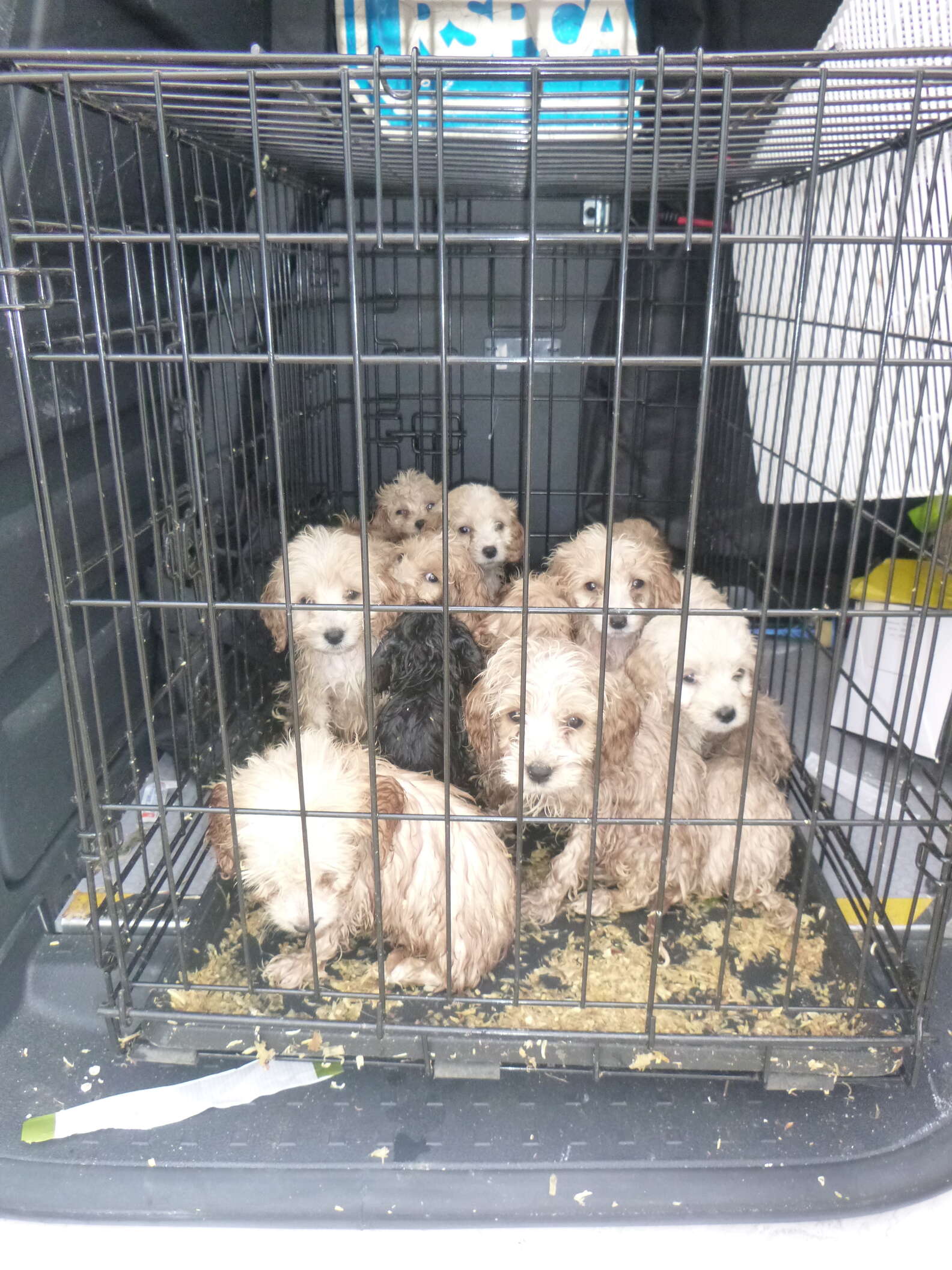 Upon medical examination, it was determined that the litter of puppies likely originated from multiple sources. The exact breed of the puppies remains unclear, although they are suspected to be poodle mix. Despite their small size, weighing less than a bag of sugar, there were initial concerns about their health. Fortunately, most of the puppies were in a good health, despite being abandoned.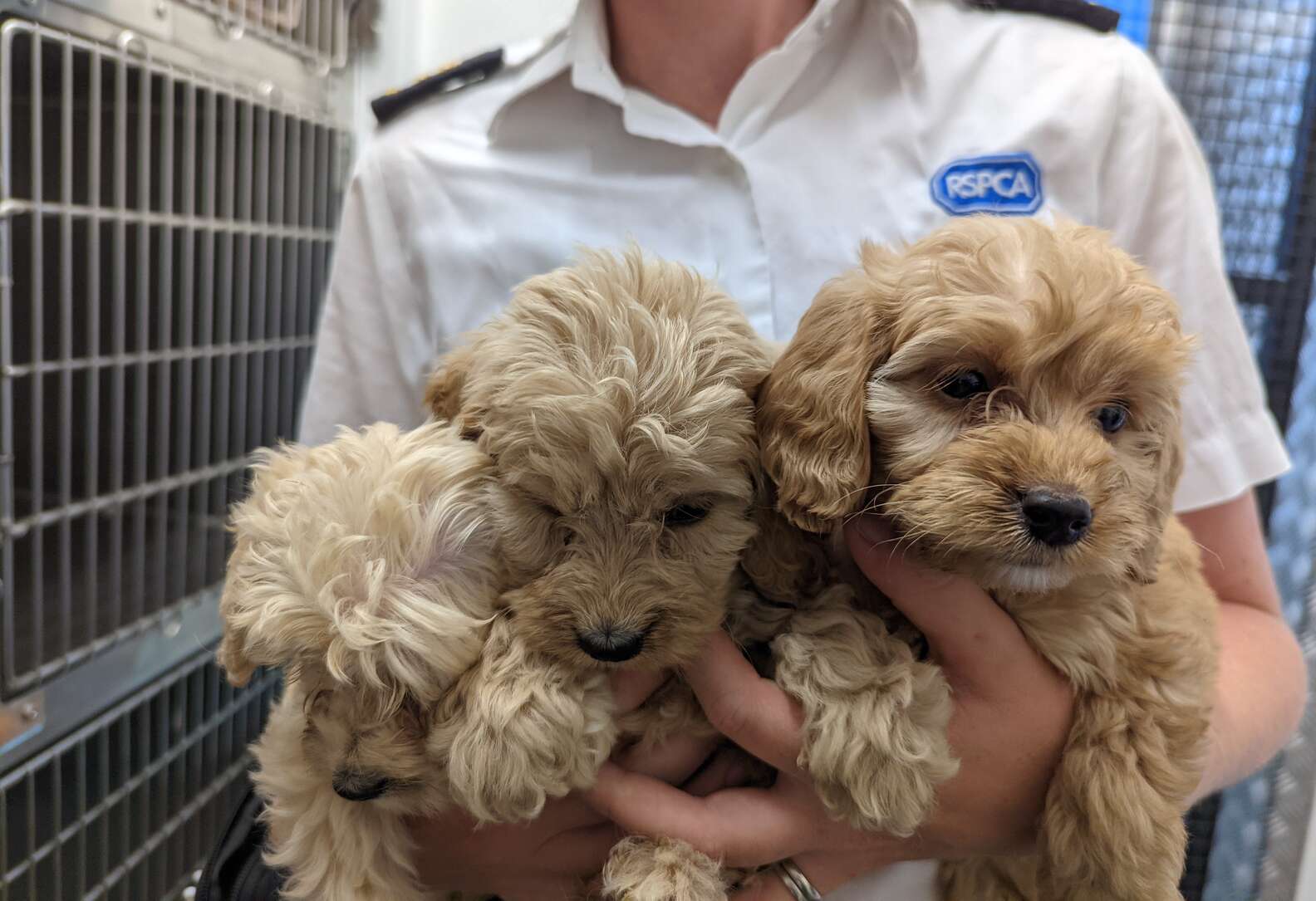 The pups where from six to eight weeks old. To make things easier, the rescuers named them in alphabetical order – Albert, Boris, Casper, Dylon, Elenor, Freddie, Guinever, Hank, Irene, Jeremiah, Kaleb, Luna, Morris, Nevel, Oliver, Peter, Quinton, Rupert and Saffron.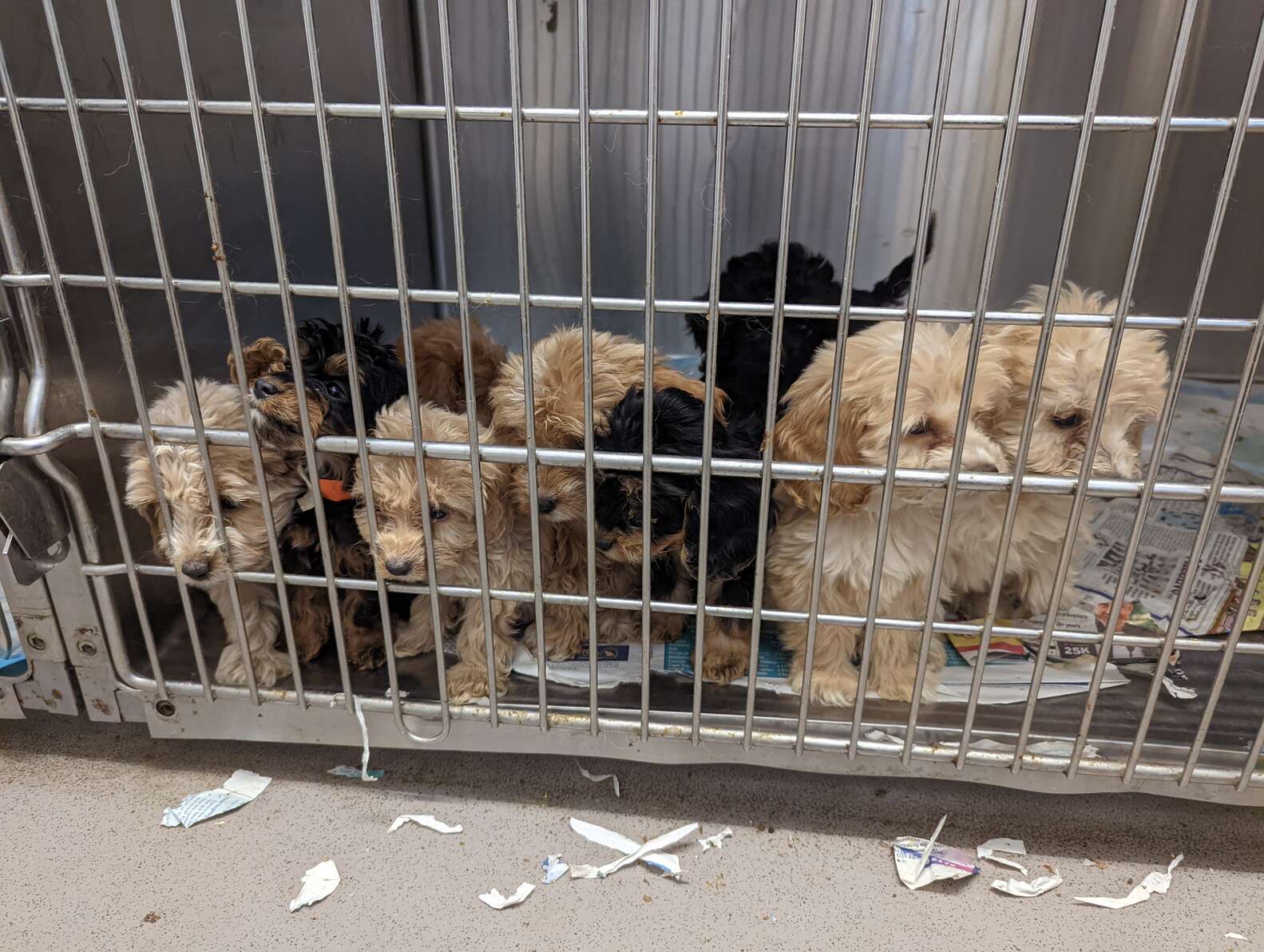 "I want to say a huge thank you to everyone who helped these pups and also to the vets who were able to take on the care of [the] pups over a weekend at such short notice," Ridley said. "It is difficult to know where they have come from … likely be from a puppy farm."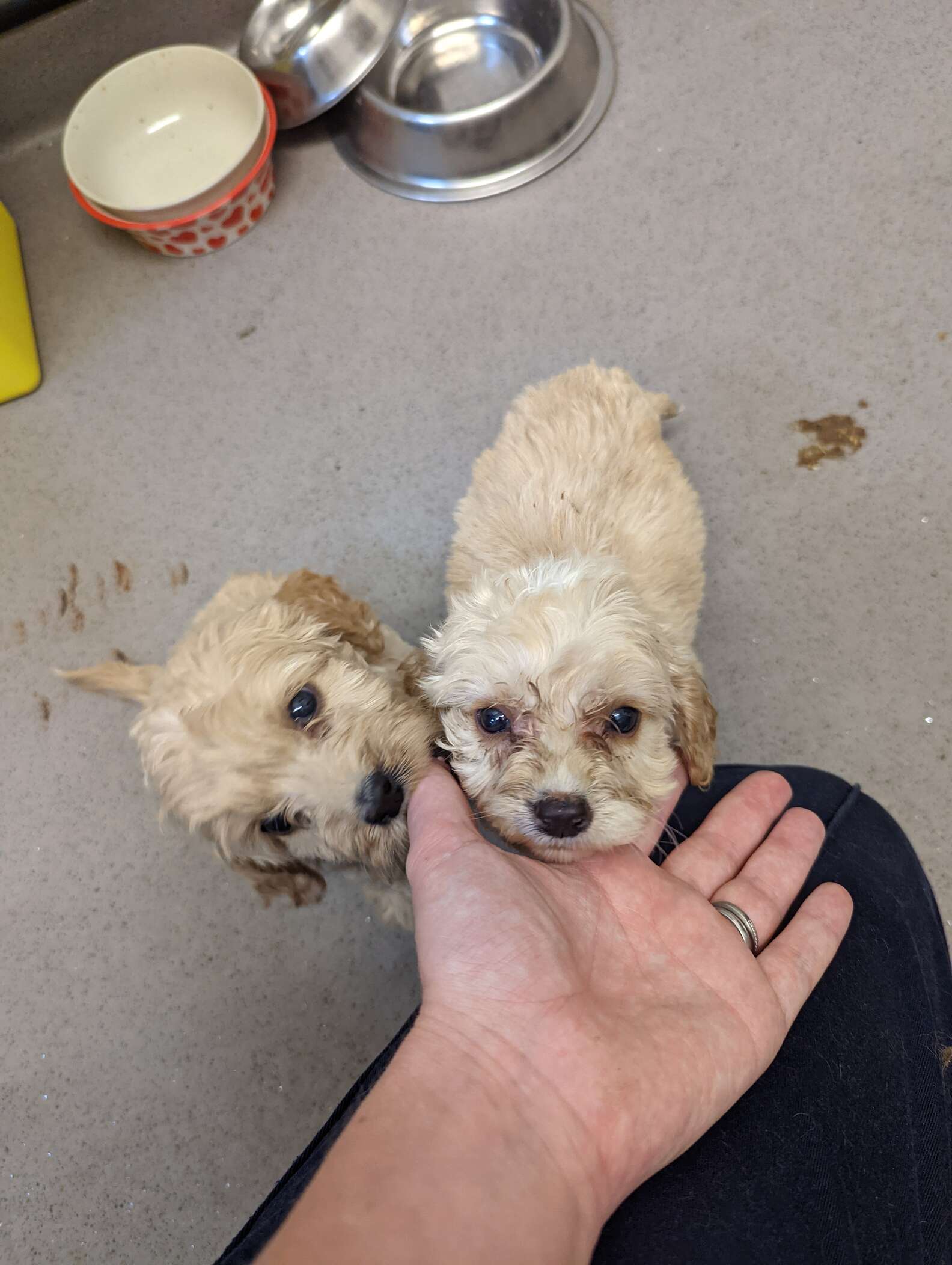 A number of the puppies have been promised homes by veterinary staff members who have been providing care for them since their rescue. Presently, the puppies are in temporary foster care and will be placed in their permanent homes when they are developmentally ready.
The scale of the abandonment came as a shock to all parties involved in the rescue mission. Fortunately, the puppies were located and will now have the opportunity to live happy lives with loving families.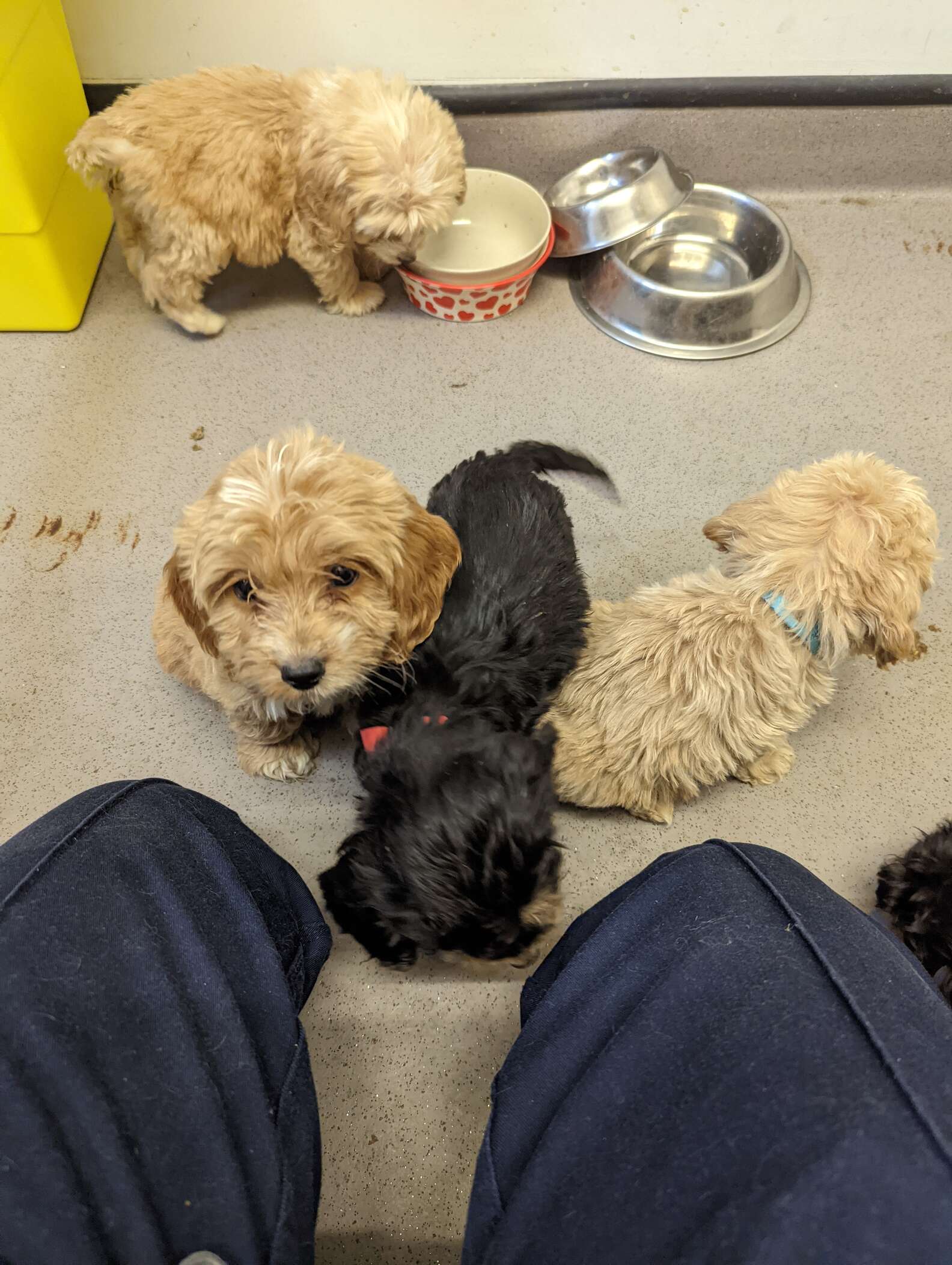 Ridley stressed the importance of seeking help when in dire straits and discouraged the abandonment of animals. "Times may be difficult, but deserting helpless puppies like this is unkind and irresponsible. Please, never abandon your pets; instead, seek assistance before it becomes so dire," Ridley pleaded.