The iconic singer-songwriter Gordon Lightfoot passed away at the age of 84. He was not only one of the most accomplished folk artists of his time but also a beloved national treasure in Canada. His fans around the world mourned his loss.
A touching memorial service was held on May 7th, and it was heartwarming to see an old friend paying their respects by his side. The service took place at St. Paul's United Church in Lightfoot's hometown of Orillia, Ontario, Canada, where the legendary musician was remembered for his timeless songs like "Sundown" and "If You Could Read My Mind."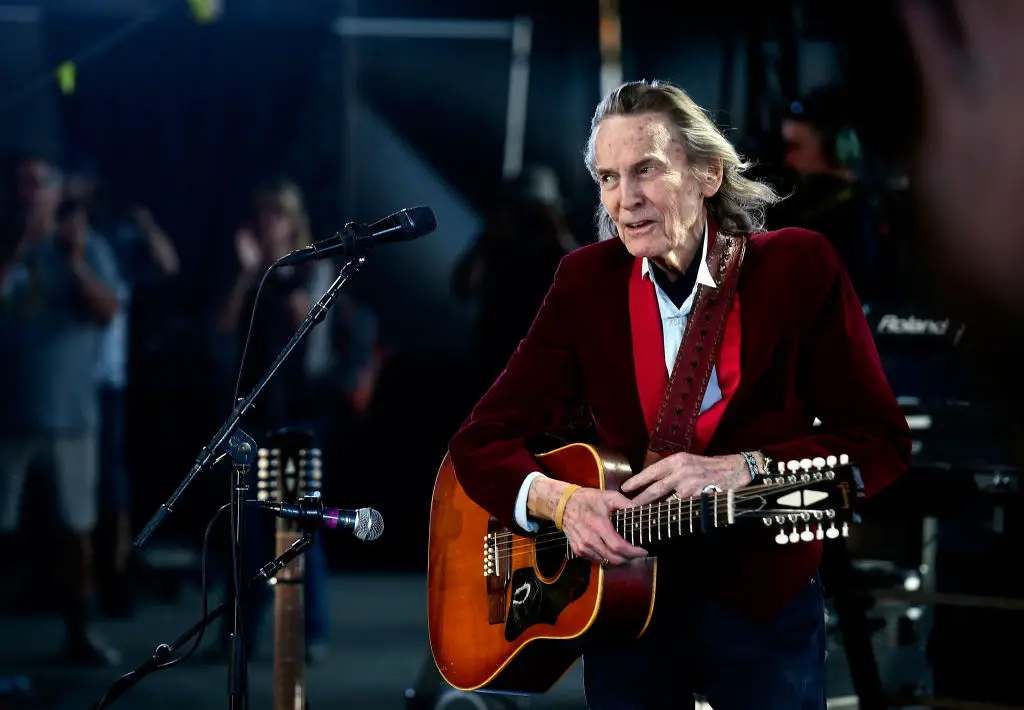 The singer, who never forgot his Canadian heritage even as he reached global fame, had apparently expressed a wish for his funeral to take place at the Orillia church where he once sang in the choir during his teenage years.
According to St. Paul's choir director, Blair Bailey, "He's the one who wanted it to be here, in this church that he grew up in."
Lightfoot's funeral, held yesterday, was said to be an intimate and private gathering with around 50 close friends and family members in attendance. However, local fans had the chance to show their respects during a public visitation on the preceding Sunday.
For those in attendance, a poignant and unexpected scene unfolded as a dog named Taurus nestled beside the late musician, adding a touch of bittersweet comfort to the moment.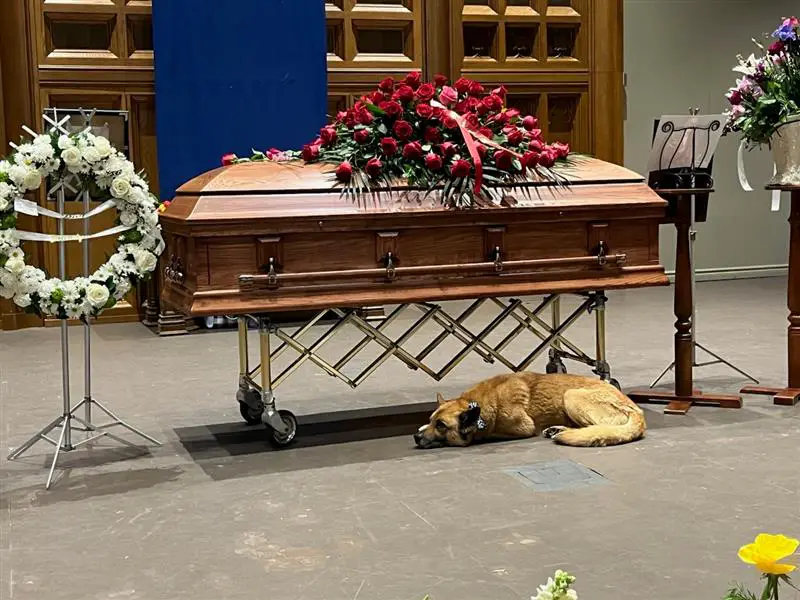 As per Gordon Lightfoot's longtime publicist, Victoria Lord, Taurus was the faithful companion of one of Lightfoot's tour associates. Their bond had developed during their time on the road together, with Taurus often joining Gordon side stage during performances. It was a testament to Gordon's affection for dogs.
Dogs' unwavering loyalty, even in their final moments, is a poignant and emotionally charged gesture when they lie by the graves or caskets of their beloved human companions. It's a heartbreaking yet bittersweet tribute.
The way someone treats animals often reveals a lot about their character. While Taurus may not have been Lightfoot's personal pet, their strong connection was evident, and it's evident that the dog will deeply miss him.
Rest in peace to the incredible Gordon Lightfoot. He will be missed by so many — including loyal dog Taurus. 💔