Fans from all corners of the globe are in mourning as they learned of the passing of Matthew Perry over the weekend at the age of 54.
Matthew Perry is most famous for his portrayal of Chandler Bing on the much-loved and enduring sitcom "Friends." His close friendship with his co-stars from the show was well-known.
It's now come to light that one of his fellow "Friends" cast members is considering adopting Perry's dog following the actor's passing.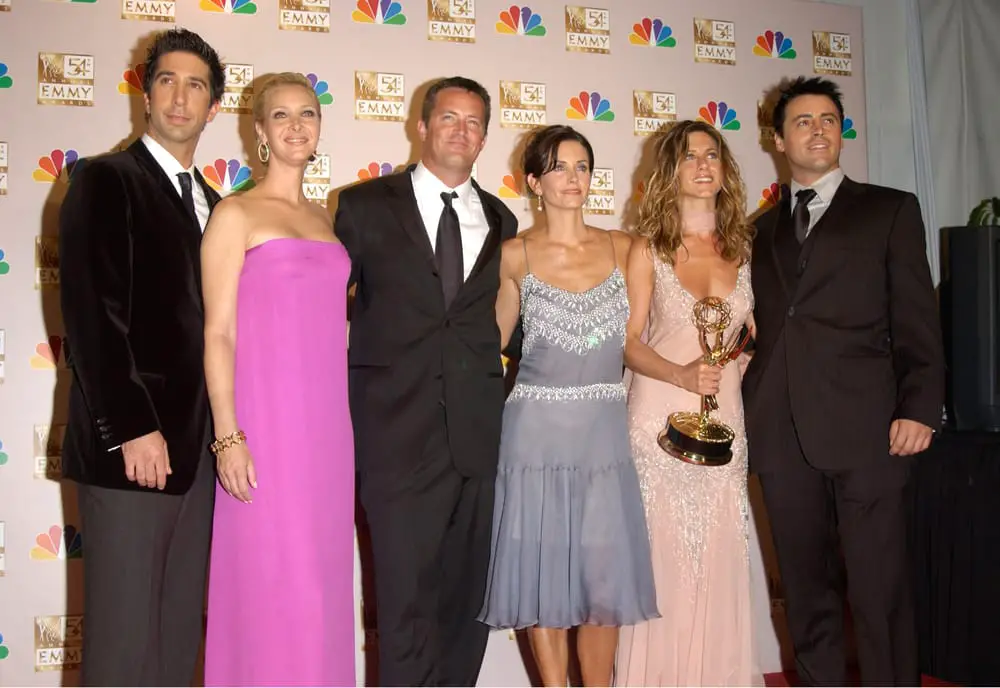 The loss of Matthew Perry is deeply saddening on multiple levels, and one of those heart-wrenching aspects is that he has left behind his lovable companion, Alfred, his pet doodle mix.
In January 2021, Perry introduced Alfred to the world through an Instagram post that instantly captured the hearts of his fans. In the post, the actor playfully asked, "Who's cuter? Don't answer that." It was a charming moment that endeared both Perry and Alfred to his followers.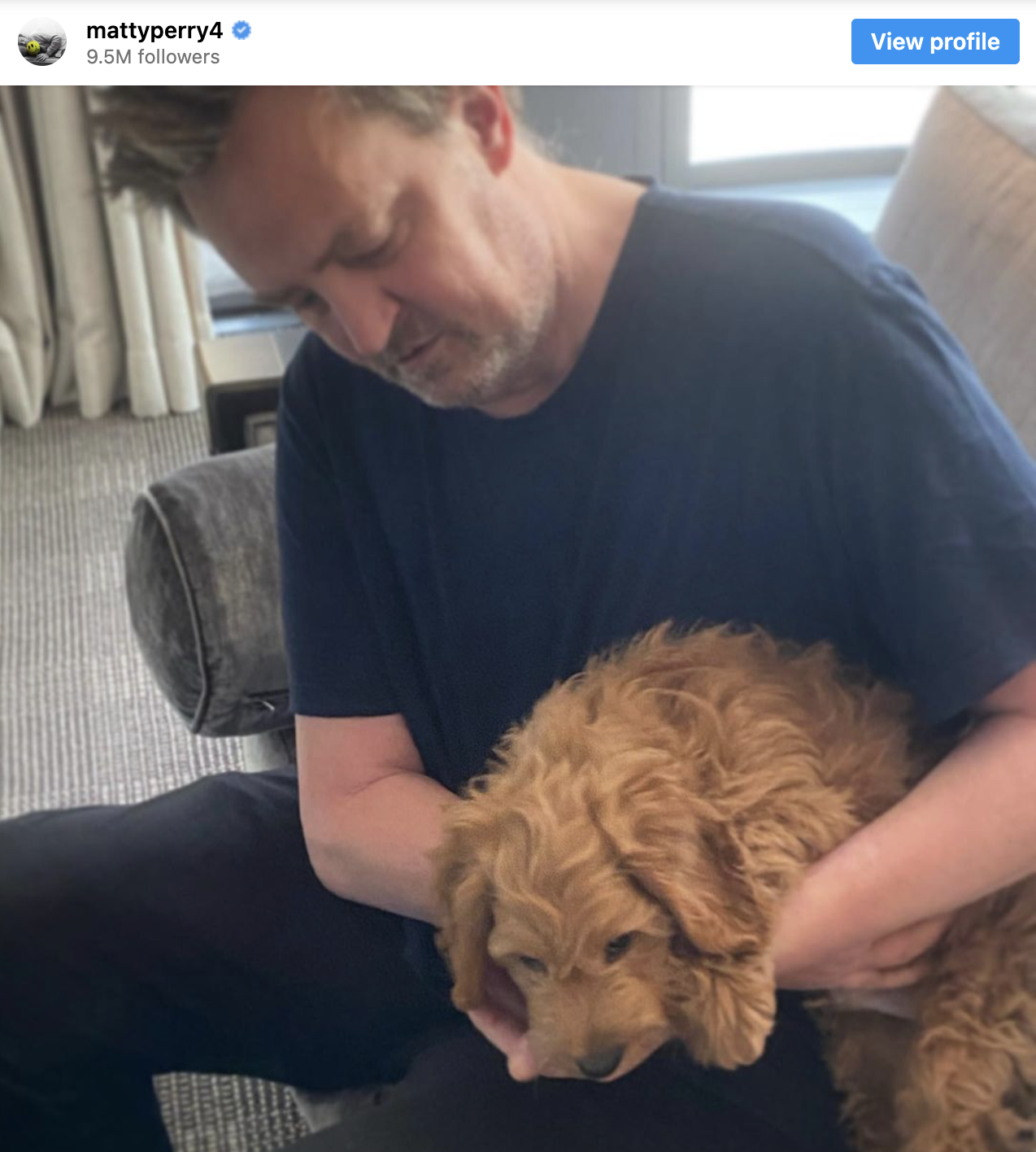 It's indeed heart-wrenching to think of how Alfred, the loyal companion of Matthew Perry, will miss his owner following his passing. Dogs are known for their emotional intelligence, and they often seem to comprehend when their beloved human companions are no longer with them, sometimes even showing signs of mourning by their graveside.
While the details of who is currently caring for Alfred after Perry's passing remain unclear, there is heartwarming news that one of Perry's "Friends" co-stars, Lisa Kudrow, who portrayed Phoebe on the show, has expressed interest in adopting Alfred after Matthew Perry's funeral. This gesture speaks to the deep bonds that extended beyond the screen among the cast members of the beloved sitcom.
"Lisa and cast will all be attending his services. Lisa is also considering taking in his beloved dog Alfred," the source said.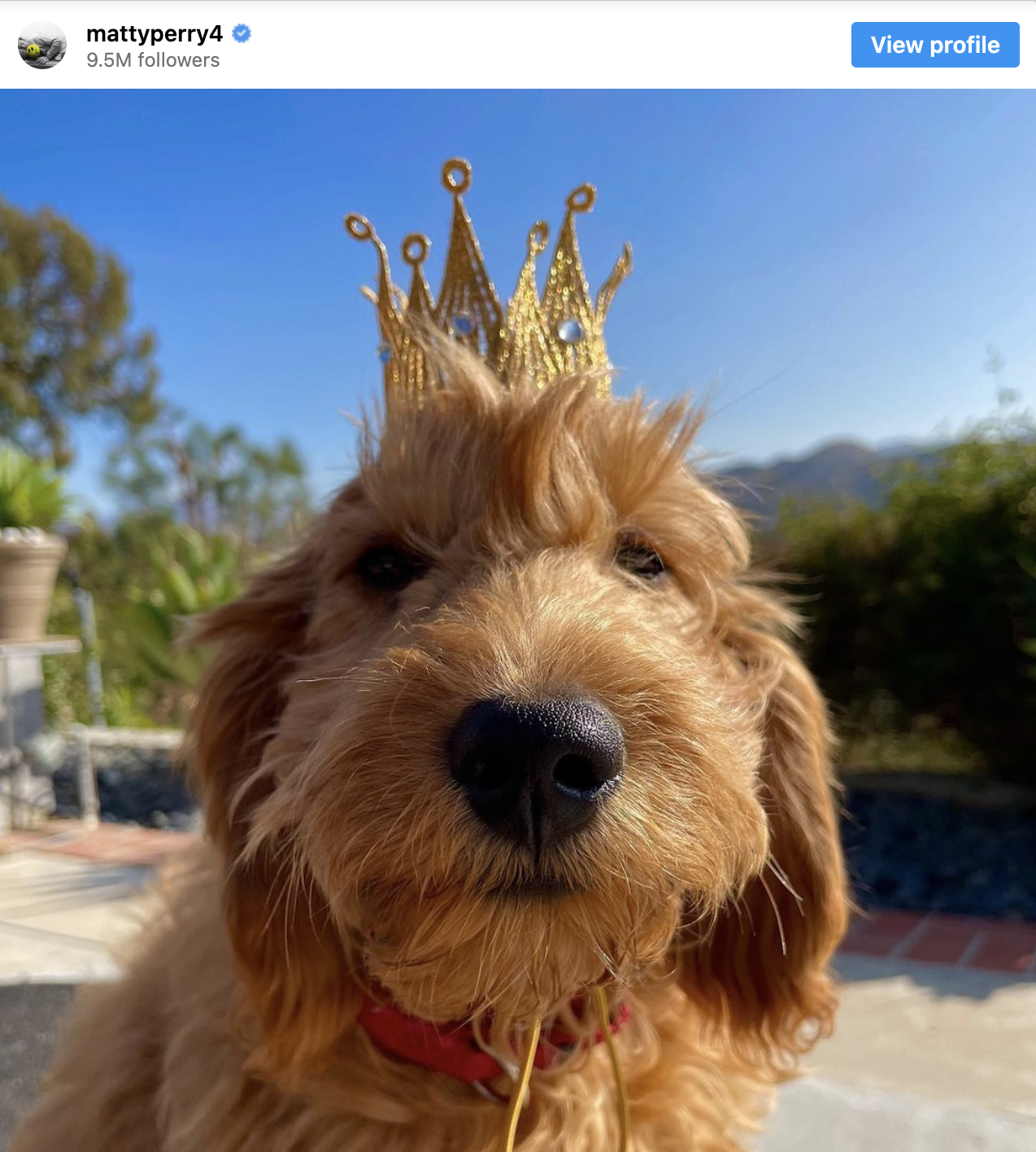 The circumstances surrounding Matthew Perry's passing are indeed tragic. He was found unresponsive in his hot tub, and while no illegal drugs were discovered at the scene, prescription antidepressants and anti-anxiety medications were present. Although an official cause of death has not been officially announced, there is speculation among his co-stars that these medications might have played a role.
As a source shared with the Daily Mail, "Although no one wants to believe it was medication – prescribed or not – of course that is a thought in their minds. They are thinking he must have taken something that did not mix well with the warm water." The uncertainty surrounding his passing only adds to the sorrow felt by fans and those who knew him.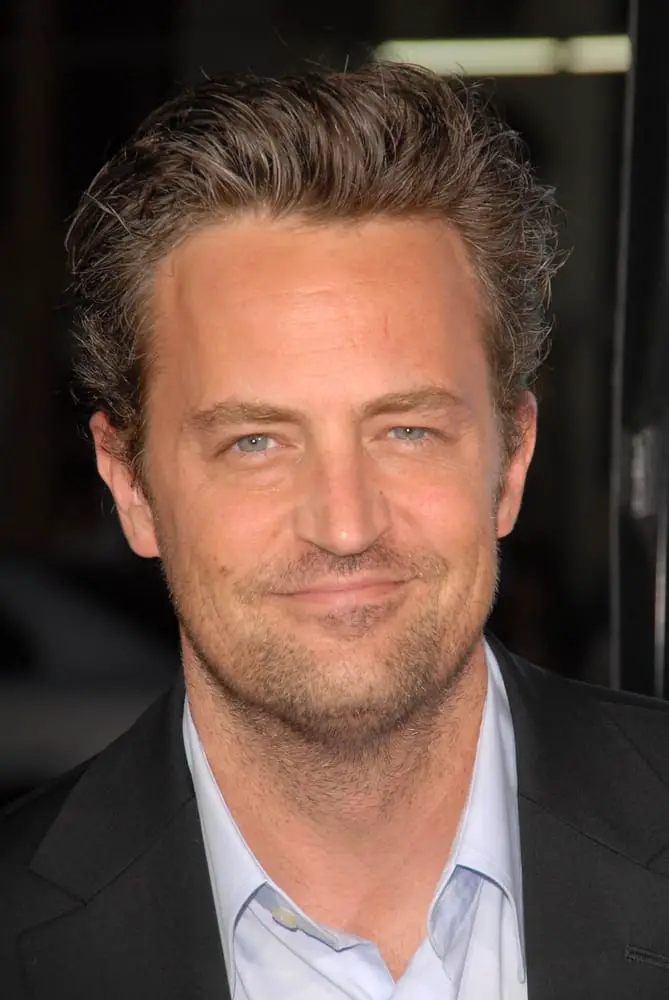 It's not officially clear if Kudrow will adopt Alfred, but it would be a touching final gesture to her Friends co-star to make sure his dog is okay ❤️