This is the adorable moment lions at Denver Zoo in Colorado step onto the snow for the very first time and they seem to absolutely love it. The lion brothers Kito, Bahati, Jasiri and Usiku decided to take advantage of the nearly two feet powder blanket that recently covered their enclosure. A video of the majestic lions playing in the snow has been recently published to social media.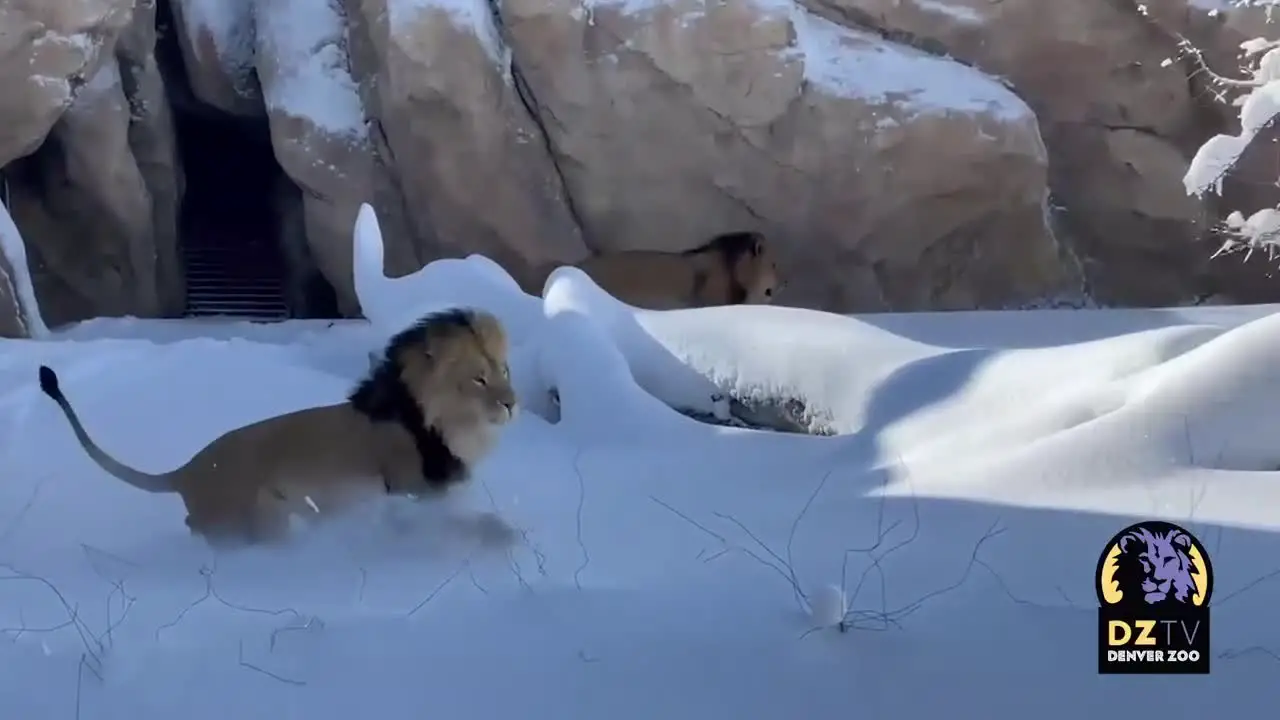 Even though, seeing lions romping in the snow is not quite a common sight, they seem to really enjoy it. As can be seen from the footage bellow!
"Lions spend most of their day finding ways to keep cool," the zoo wrote. "So our lions actually love the snow!"
After our keepers got the lion's share of a workout making Benson Predator Ridge safe, some of our residents felt brave enough to leave their heated rooms to inspect their surroundings. Lions spend most of their day finding ways to keep cool, so our actually lions love the snow! pic.twitter.com/sR5qB0GNXh

— Denver Zoo (@DenverZoo) March 15, 2021
It wasn't just lions that wanted to feed their curiosity on the soft white coat, but other African native animals as well. However, hyenas or the wild dogs were pleased only to distantly admire it.
"Our residents felt brave enough to inspect their surroundings," the zoo wrote on Facebook. " In Africa, lions spend most of their day trying to find ways to keep cool, so surprisingly, our lions love the snow as they can be as active as they want without overheating!"
h.t: DenverZoo