Little stoats are as playful as they are adorable, so naturally when a bunch of baby stoats came upon a children's trampoline it could only mean on thing – a lot of fun. Thankfully, Robert Fuller – a wildlife enthusiast, captured the moment on camera and it is definitely pure joy.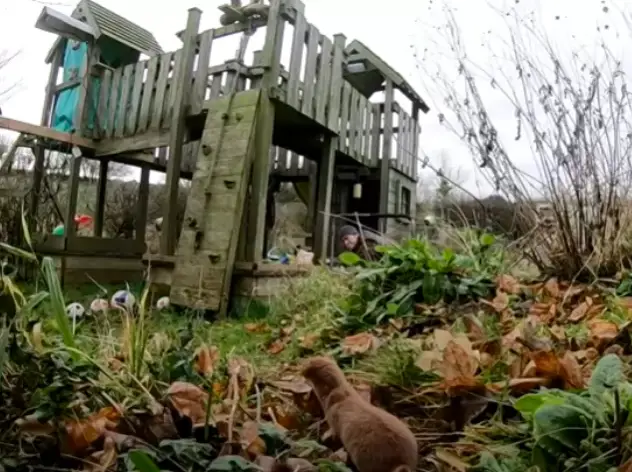 Fuller was always fond of wild animals and their welfare. He even shares his property in Thixendale, England, with a few, including foxes, owls, hedgehogs, even some badgers and an adorable family of stoats. Since it might be a little difficult to keep an eye on such a large community, Fuller set up no less than 80 cameras in his garden to be able to notice each any every move of his lovely guests. It is how he actually managed to get footages with the stoats having the time on their lives on the trampoline.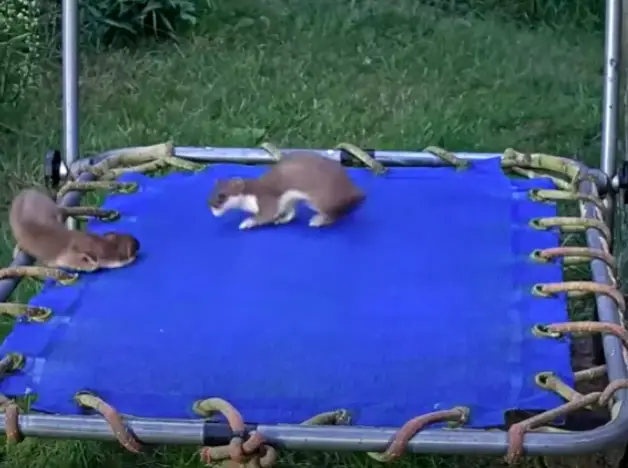 "When I developed my camera set-up a few years later, the trampoline was a prime contender for a camera and I soon had exciting clips of stoats bouncing and having fun," the man shared with THE DODO. "I first noticed a stoat on the trampoline a few years ago."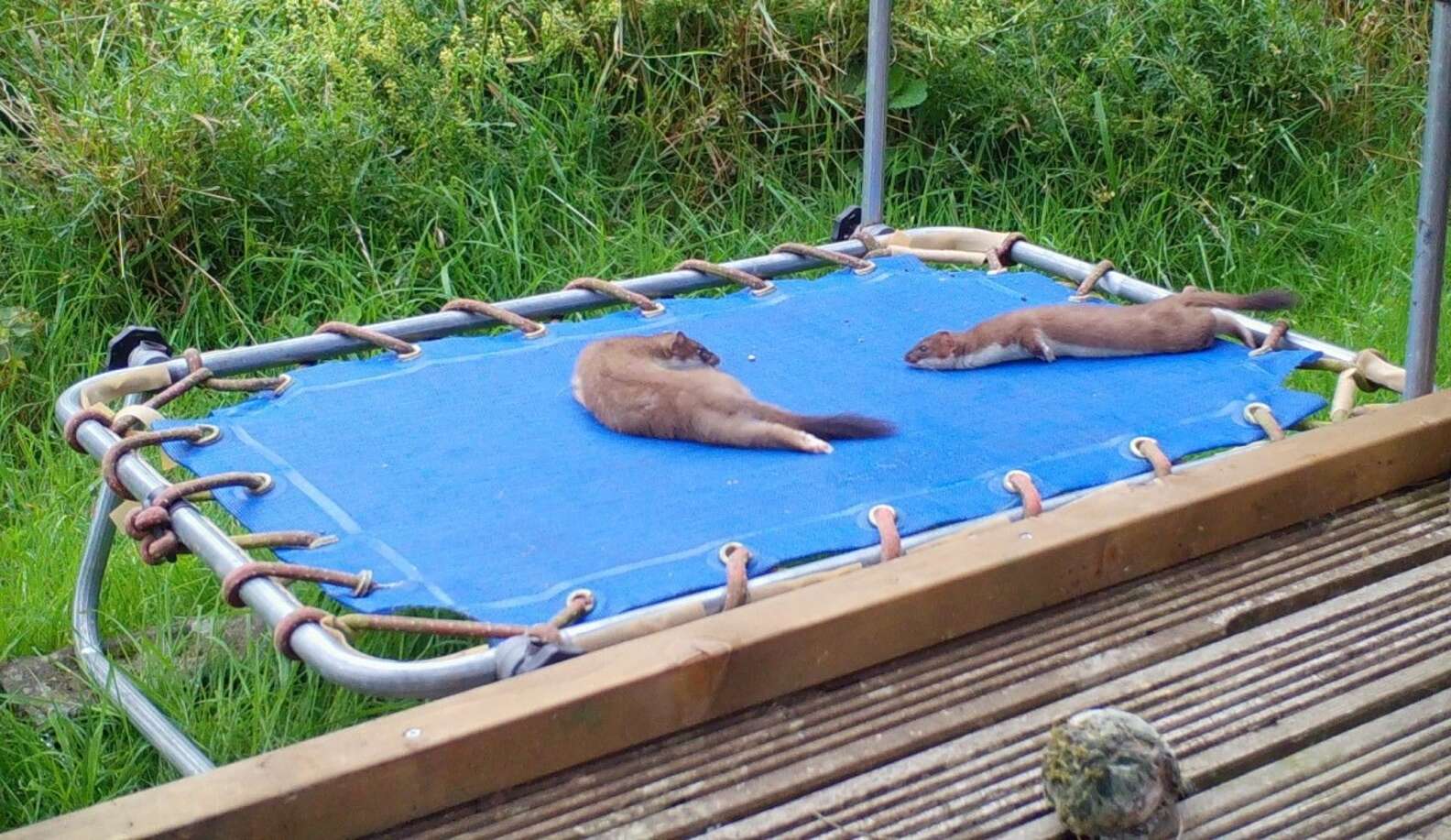 Although stoats are known as very shy animals, it turns out the trampoline was exciting enough to feed their curiosity. "The stoat kits seem to meet at the trampoline to play and have fun," Fuller said. "They use it for particularly bouncy playfights and stretching."
Watch them having fun on the trampoline:
Fuller thinks that the trampoline can even help the baby stoats to develop their hunting skills. "The climbing frame has been great for the kits to practice their hunting skills and even play a stoat version of hide-and-seek," he said.
Beside the stoats family, the rest of the wildlife community that lives in Fuller's garden, seem to enjoy the way he decorated it, as well. Take a peek:
h.t: Robert Fuller