If you have ever had the opportunity to visit Bali, you likely know that, while the island is undeniably gorgeous, there is a prevalent issue with stray dogs. It's not uncommon to come across these dogs while strolling through towns and villages, and while the government is working to prevent rabies outbreaks and control the situation, local shelters and citizens have taken it upon themselves to give these lost pups the best possible life.
Bali is renowned for its Hindu faith, and one of its significant figures is Yudhishthira, a king who ascended to heaven with his dog. Many Hindus believe that caring for or adopting dogs can lead to heavenly rewards. This is exemplified in the heartwarming story of Rico Soegiarto, a kind-hearted individual who discovered a husky on the streets in a state of severe malnourishment and physical pain.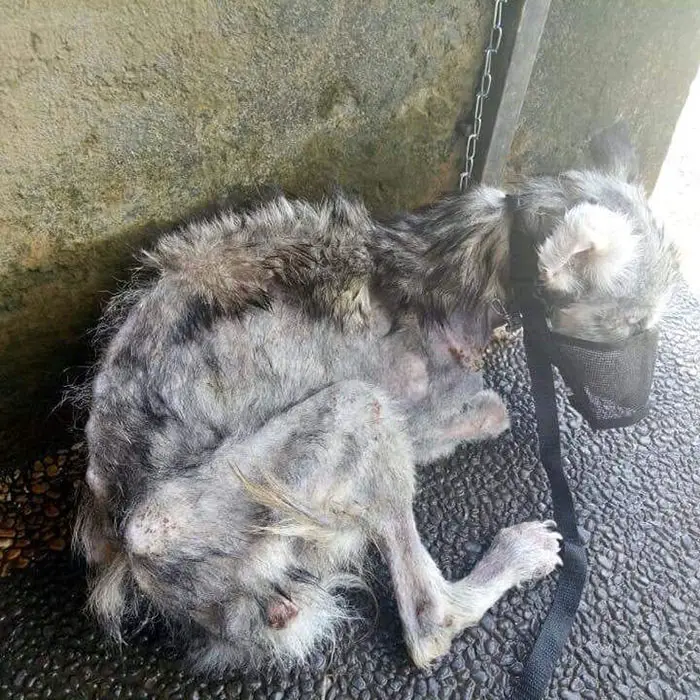 When Rico, a 26-year-old, stumbled upon the pup wandering the streets of Denpasar, he noticed that she had bald spots and was so emaciated that her diseased skin revealed her bones.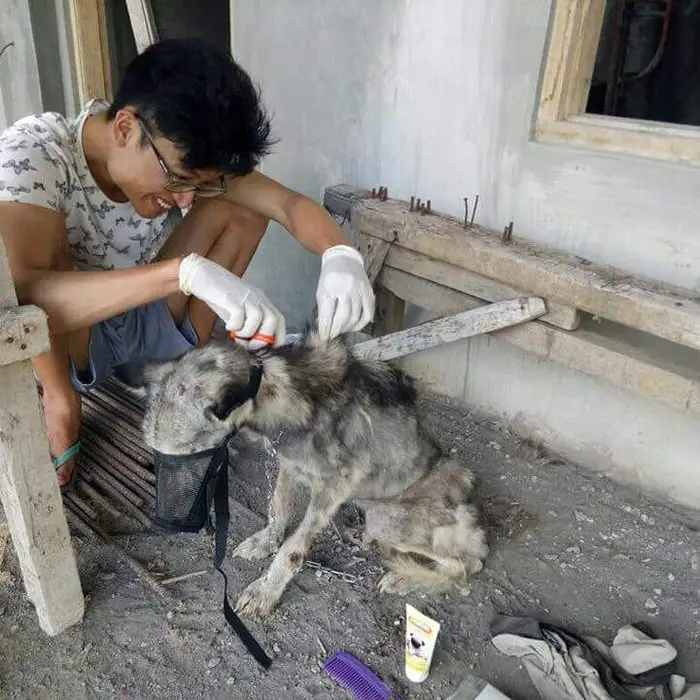 "I don't know what was so special about her," Rico told Bored Panda. "Its about heart and feeling. I found her when I was on the way back home from work, she was on the side of the road."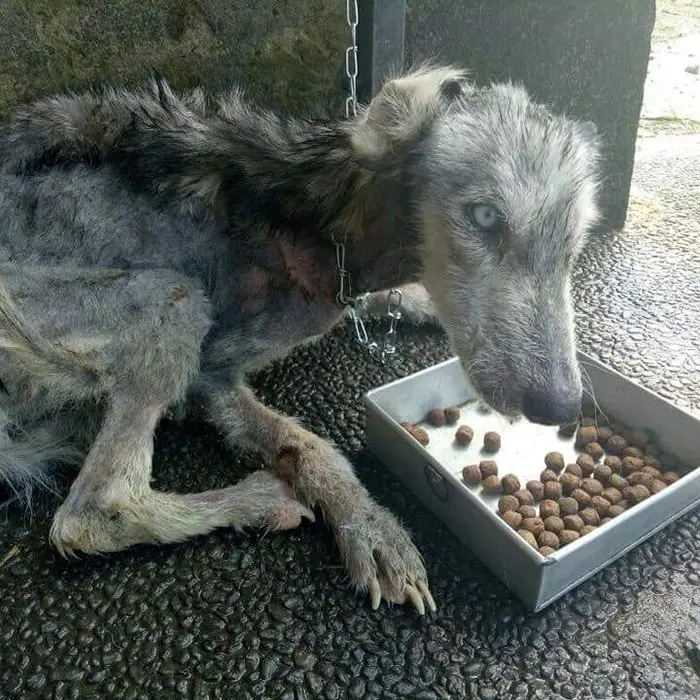 Despite her pitiful state, the husky's striking blue eyes gleamed brightly, and Rico knew that he had to rescue the neglected canine. After giving the pup the care she needed, which included grooming, veterinary visits, and nutritious meals, Rico revealed the astounding results of her transformation.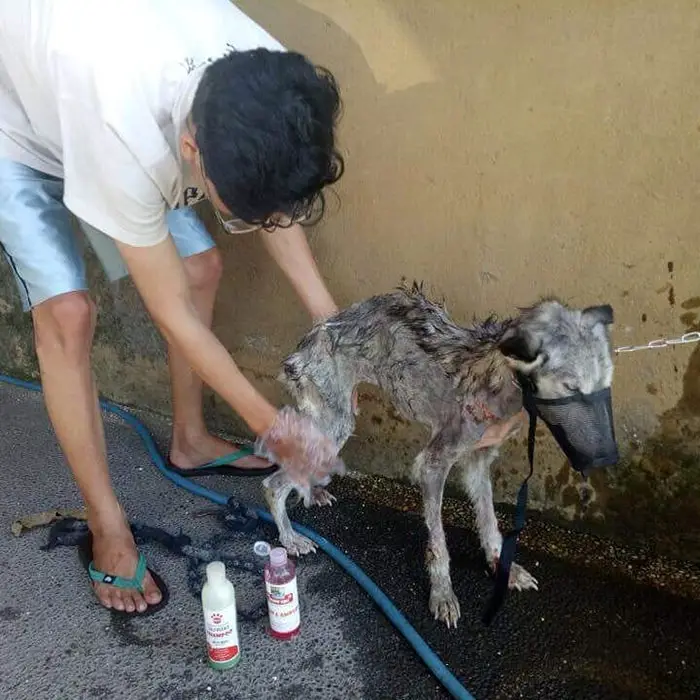 "She loves getting petted and eats plenty of cookies!" Rico said. "And she is so sociable that she worries me sometimes. There are many thieves in Bali."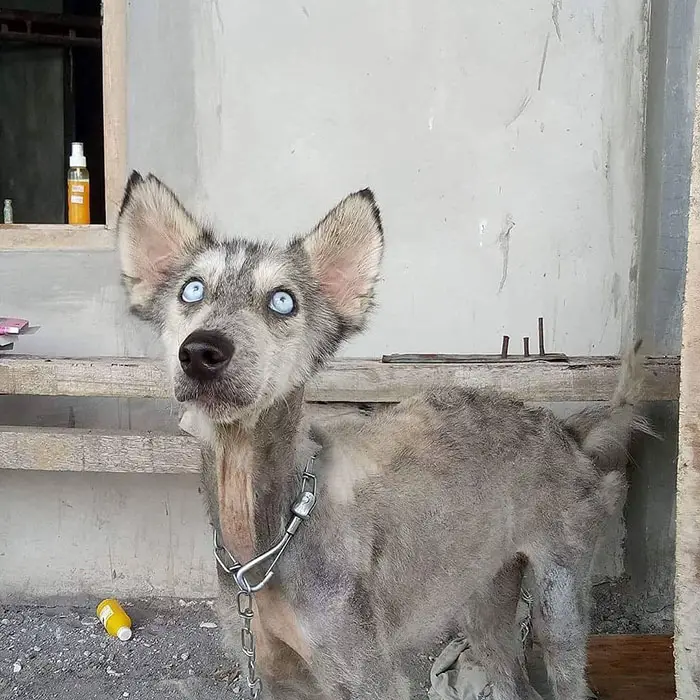 The husky is now vigorous and robust, sporting a thick and lustrous coat with the same dazzling blue eyes. The husky has grown to adore Rico and shows her gratitude by constantly lavishing her savior with affection. Rico named her Hope.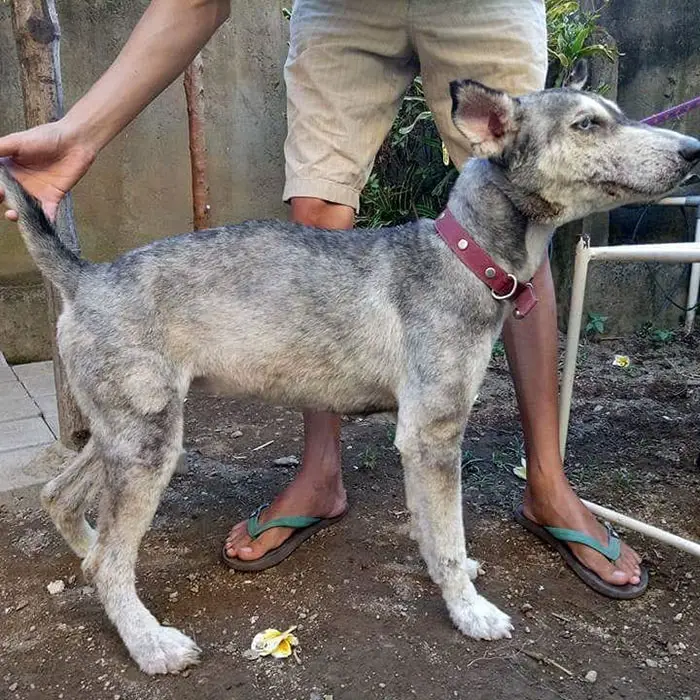 One year after the kind-hearted Rico found her on the streets, Hope is unrecognizable. She went from an malnourished dog to the most beautiful Husky in the world. Take a look!