After several days of searching, a large wolf-dog hybrid that had escaped in California has been happily reunited with its owners.
The wolf-dog had been on the loose since Wednesday, leading to concerns and an extensive search conducted by local law enforcement in California's North Bay region.
According to KTVU, there were 30 to 40 reported sightings. Despite the wolf-dog not displaying any aggressive behavior, authorities were uncertain about the potential risks it might pose and whether it had an owner.
The Sebastopol Police Department issued an alert, posting a picture of the hybrid wandering along the highway. They encouraged people to reach out to law enforcement but advised against approaching the animal.
Thanks to social media, authorities discovered that the wolfdog wasn't a stray; it had an owner in Santa Rosa, and its name was "Shadow."
The owner actively took part in the operation to find and safely bring back Shadow. They even brought their two pet huskies along to assist in the effort.
However, Shadow was in "flight mode," and managed to elude several capture attempts. Authorities were concerned for his safety and even had to close down the highway to prevent any accidents.
After multiple unsuccessful efforts, the owner, along with an animal care officer and a compassionate passerby, were ultimately successful in cornering Shadow on Monday. They managed to calm him down and put a leash on him.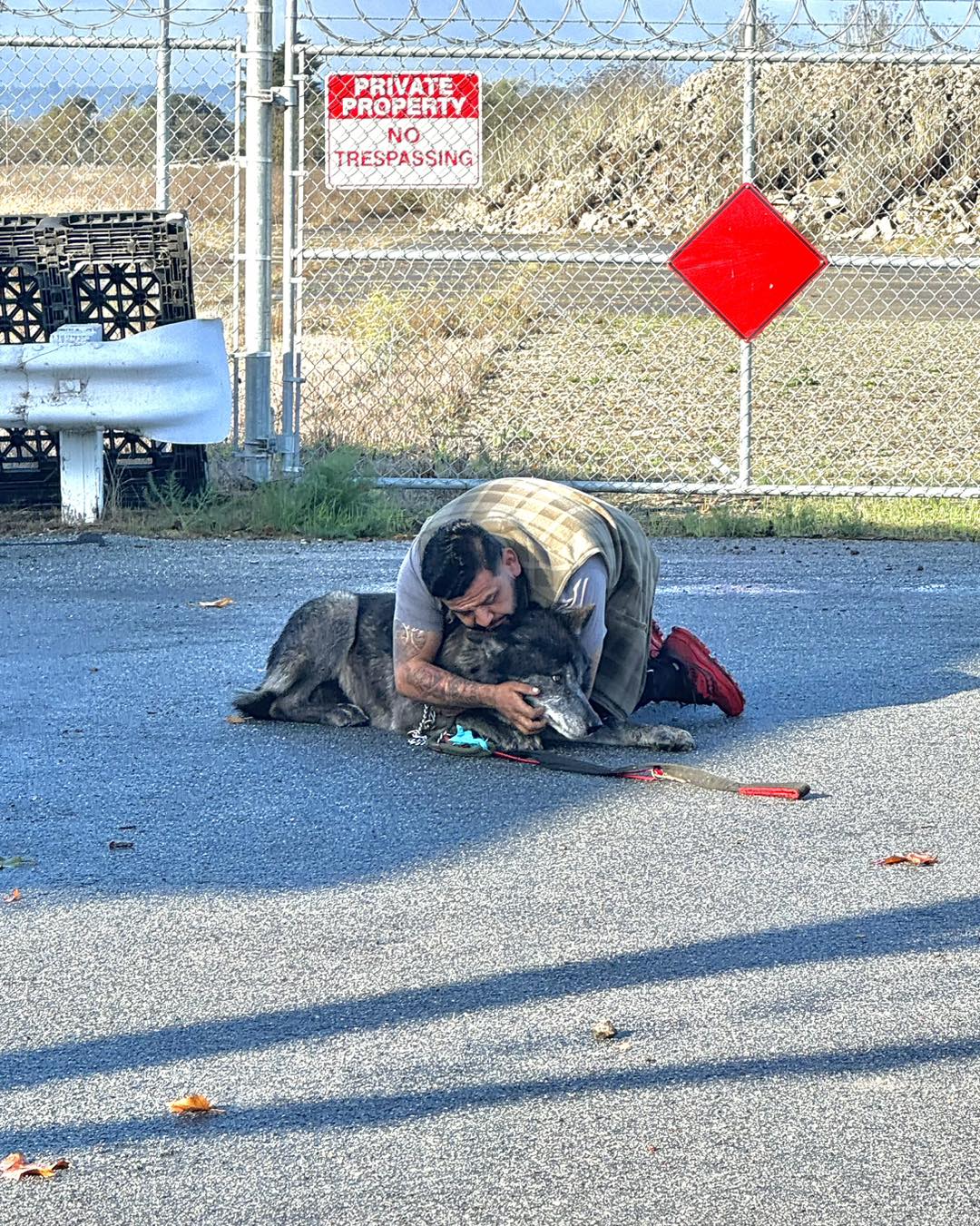 The happy ending was a cause for celebration, especially for Shadow's owner, who can be seen in photos on the ground, embracing his wayward pet.
"A big shoutout and THANK YOU to the vigilant community members who reported sightings of Shadow," North Bay Animal Services posted on Facebook. "Your alertness and cooperation made all the difference in bringing Shadow back to where he belongs."
"This beautiful reunion shows the incredible impact we can achieve when we all work together for the well-being of our four-legged friends. Thank you for being a part of this incredible community that cares for its animals."