In 2018, amidst the California wildfires, a viral image captured a horse stuck in a pool after attempting to flee the flames. As groups on Facebook worked to reunite lost animals with their owners, a tragic account arose about a horse trapped in the state's most fatal wildfire yet. Jeff Hill, a former resident of Paradise, drove around to offer assistance during the crisis, but was unprepared for the devastating scene that he stumbled upon.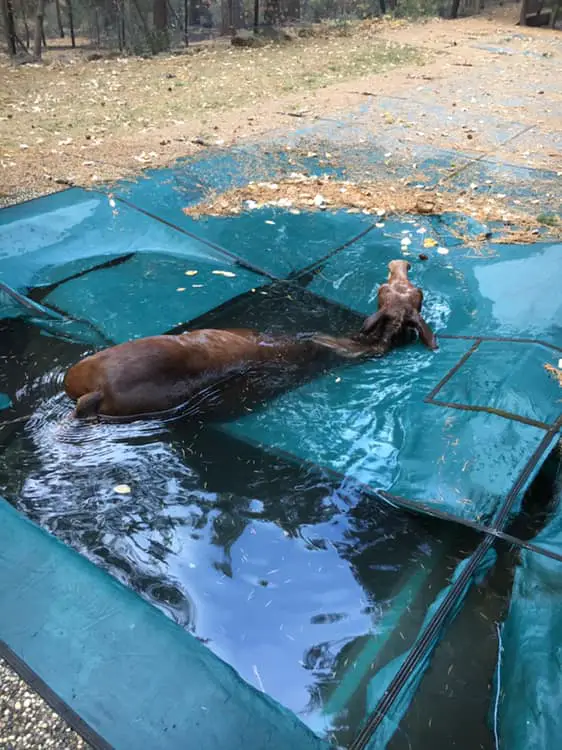 While checking on a home following the near-complete destruction of Paradise by the Camp Fire, Jeff Hill made a startling discovery in the backyard. A horse was found suspended in a pool cover, shivering uncontrollably, with a look of defeat in her eyes, as Hill wrote on Facebook. Fortunately, the pool cover saved the horse from the deadliest wildfire ever recorded in California's history. Hill mentioned that he was unsure how long the horse had been in the pool but because of the pool cover, the animal was able to remain in the water without drowning until the fire had passed, as he shared in his now-viral post.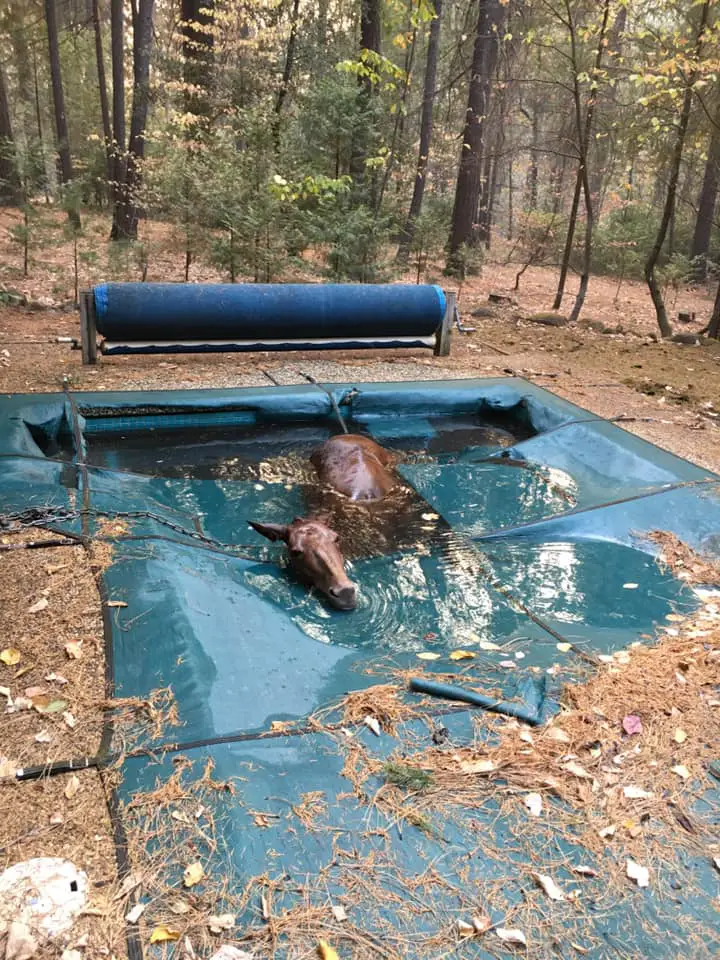 "I was checking to see if someone's house was standing we stumbled upon this [horse] who had given up and had the look of defeat in her eyes," Jeff wrote on Facebook.
Jeff recounted that the team he was with acted quickly to free the horse by unfastening the pool cover, moving the animal to the shallow part of the pool, and then leading her up the steps. After getting out, the horse shook off the tension and showed gratitude by lovingly interacting with the rescuers for a brief period before walking away confidently, reassuring them that she was fine, according to Hill's Facebook post.
The pictures of the horse's ordeal may be heartrending, but she is a survivor who managed to overcome the wildfires with her quick instincts and the help of Jeff and his team. "Today, in the midst of all the misery, I saw a glimpse of joy," Hill added.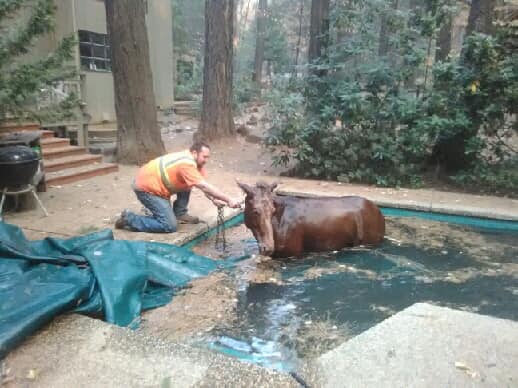 The horse lingered for a brief period, as if aware of Jeff's rescue efforts, before eventually rising to leave. It appeared that the horse had taken refuge in the pool to escape the scorching heat, but became ensnared by the pool's covering.
"She got out, shook off, loved on us for a few minutes as a thank you and walked off assuring us that she was ok," the man wrote.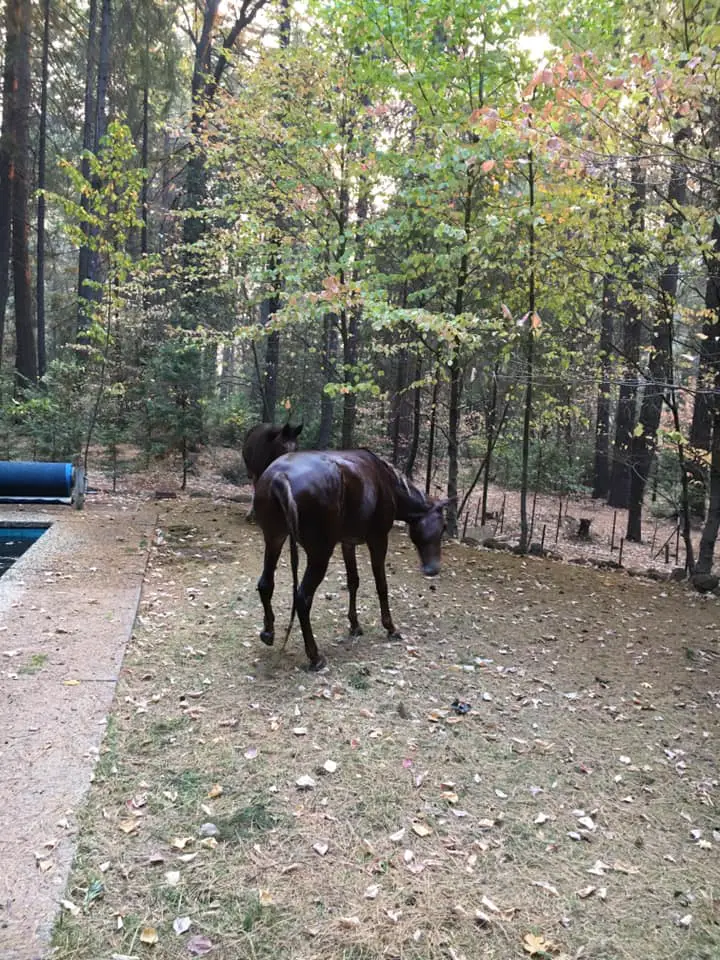 Nevertheless, it is undeniable that the pool played a critical role in the horse's survival. The mere thought of what could have occurred if Jeff had not been present to liberate her is too distressing to contemplate.