It's pretty common knowledge that horses can be trained to perform certain behaviors when asked to do so by humans. From horse racing to therapeutic horseback riding for people who have disabilities, horses can be trained to perform a wide array of equestrian activities. And all of them are pretty impressive to watch.
But have you ever seen a horse that was trained to dance to the rhythm of a song? If not, this is your chance. The horse in the video below flawlessly executed a dance choreography set to Billy Ray Cyrus' hit song "Achy Breaky Heart" at a contest and surprised everyone in the audience with its moves.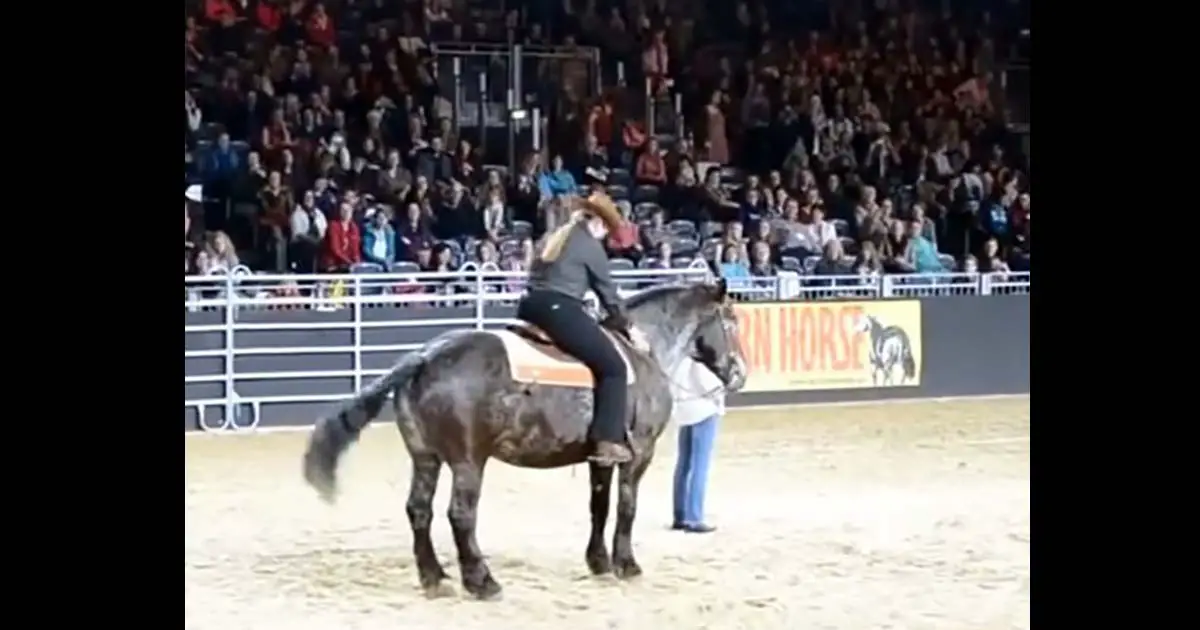 Moreover, Billy Ray Cyrus himself saw the performance and was so impressed by it that he actually shared it on his personal Facebook account with a caption that praised the horse's moves. And to be completely fair, this horse dances better than many of the people I've seen in the club.
Have you ever seen a horse dance like this before? Chances are you haven't, so make sure to share this clip with all of your friends and family on Facebook – especially those who love horses!