For 25 years, Mario served as a diligent zookeeper, caring for the majestic creatures in his charge. Sadly, he was struck with a debilitating illness, but his love for his favorite animals, the giraffes, remained undiminished. In a poignant moment at a Dutch zoo, a giraffe bid a tearful farewell to the dying worker who had spent his entire adult life tending to its enclosure.
Terminally ill at 54, Mario requested that his hospital bed be brought into the giraffe enclosure at Rotterdam's Diergaarde Blijdorp zoo. As he lay there, one of the giraffes approached him and tenderly kissed him goodbye, in a scene that tugged at the heartstrings.
Unexpectedly, when the Ambulance Wish Foundation fulfilled Mario's wish to be brought to the giraffe enclosure at Rotterdam's Diergaarde Blijdorp Zoo, a heartwarming scene unfolded. The giraffes gathered around their dear friend, intuitively sensing that something was amiss with Mario. To everyone's surprise, the giraffes began showering him with affectionate kisses and comforting him. It was a touching moment that underscored the deep bond between Mario and the animals he had cared for over the years.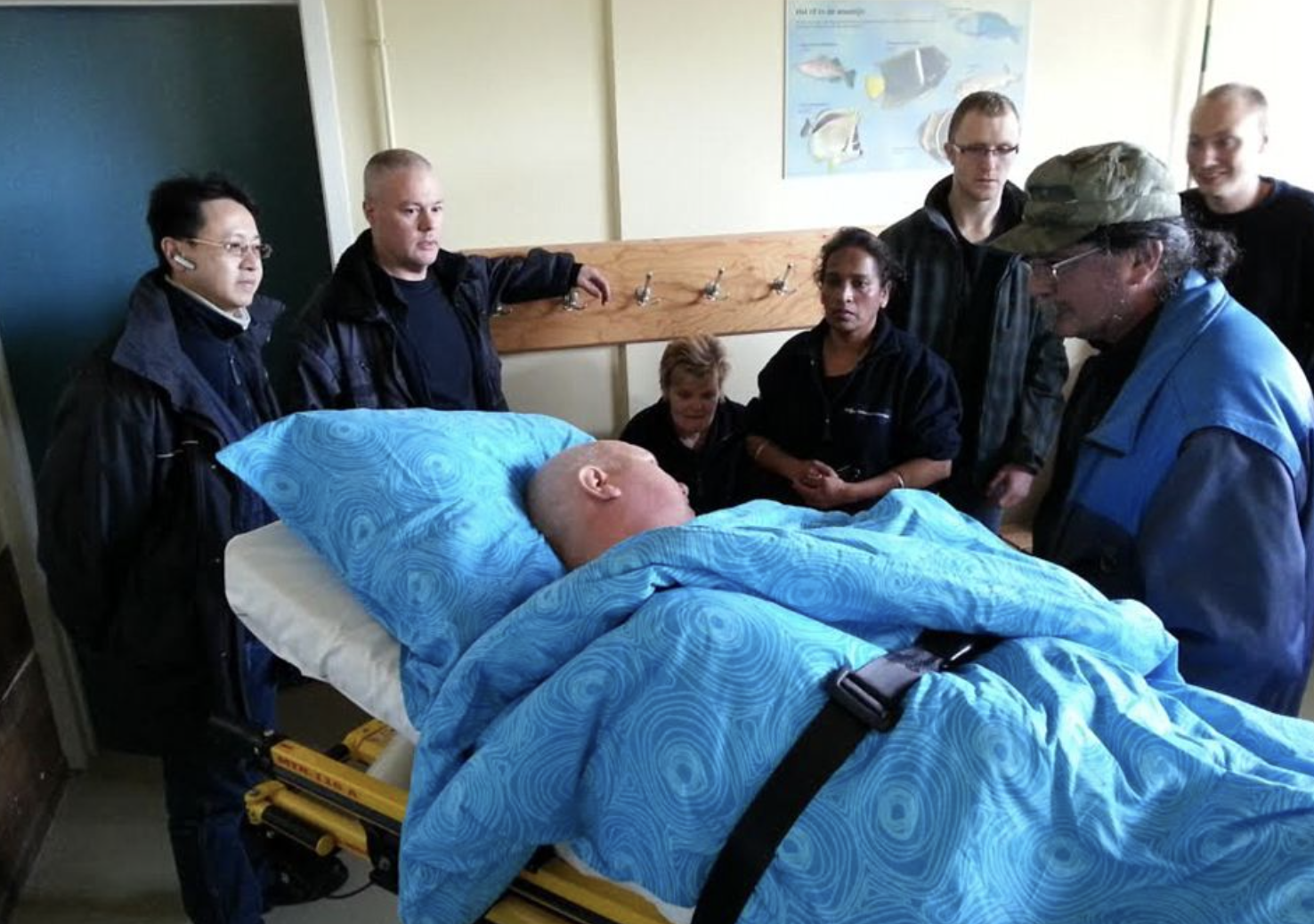 Thanks to the efforts of the Ambulance Wish Foundation, Mario was able to spend his final moments in the zoo, a place that held so much meaning and love for him. The organization had arranged the meeting, providing a fitting tribute to a dedicated zookeeper and a testament to the power of compassion and connection between humans and animals.
"You could see him totally light up," Kees Veldboer – founder and director of Ambulance Wish Foundation, told Rotterdam newspaper Algemeen Dagblad. "It's so special to see that those animals recognize him, and sense that he isn't doing well…a very special moment. You saw him beaming."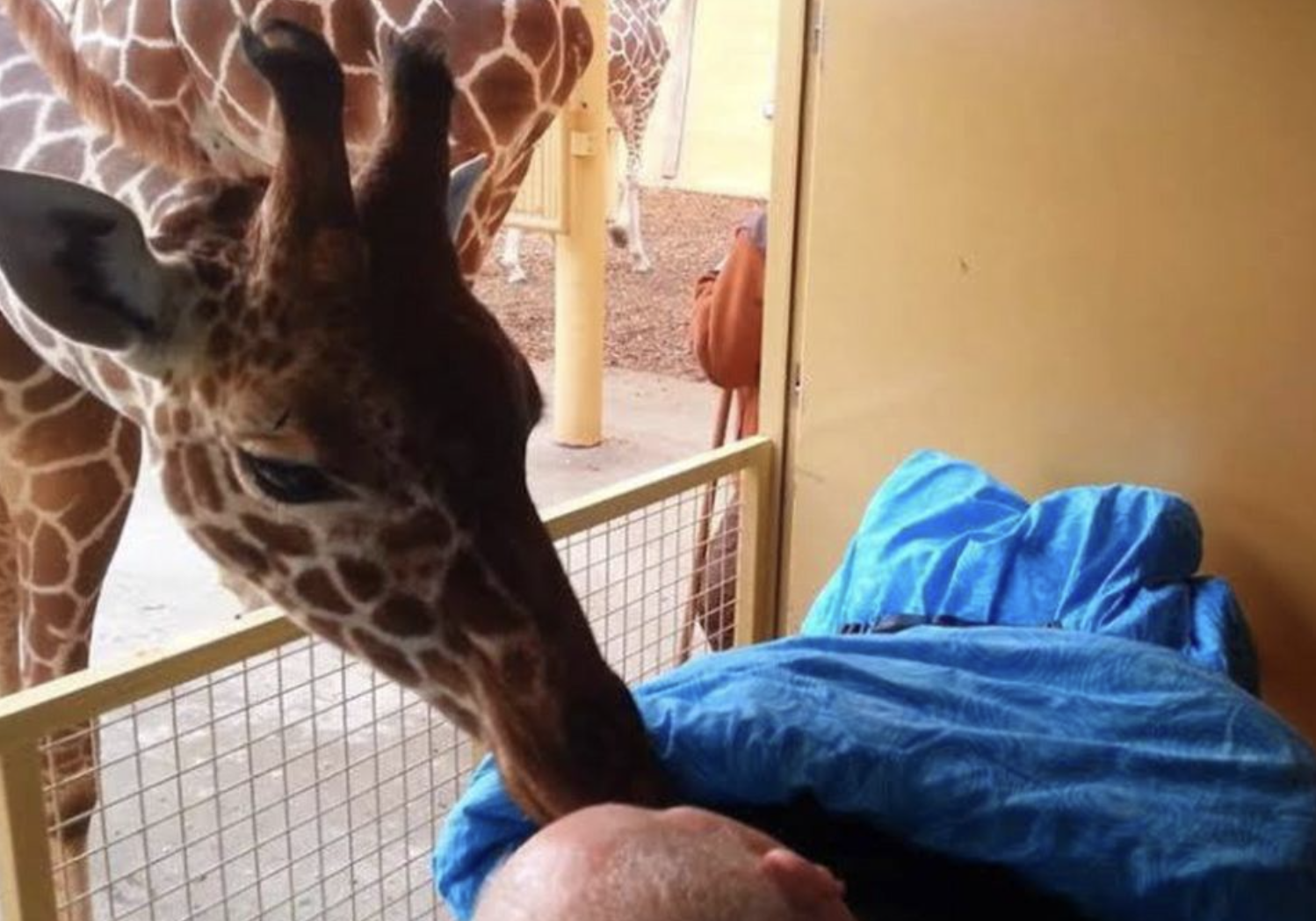 The Ambulance Wish Foundation depends on the generosity of volunteers to fulfill the final wishes of people like Mario who are struggling with illness. Many studies have demonstrated that animals possess a remarkable ability to detect sickness and disease in humans, even in cases where no outward symptoms are apparent.
Watch the heartwarming moment here: