Deer are among the cutest and most gentle wild animals. Even though, they're also some of the most common animals with their habitat nearby human settlements, they're extremely shy. So an encounter with these adorable creature is extremely hard to get. However, for this lucky family it was easier than anyone thought.
A curios fawn decided to pay a visit to a family in New Jersey with clear intentions in her mind. By the time Brittney Benincasa got home and spotted a baby deer laid down by the pool in her backyard, she had no idea how to react. She initially thought the delicate creature might had been injured, so she hurried to call animal control. But little did she know, the fawn was actually passing by to cool off in her backyard swimming pool.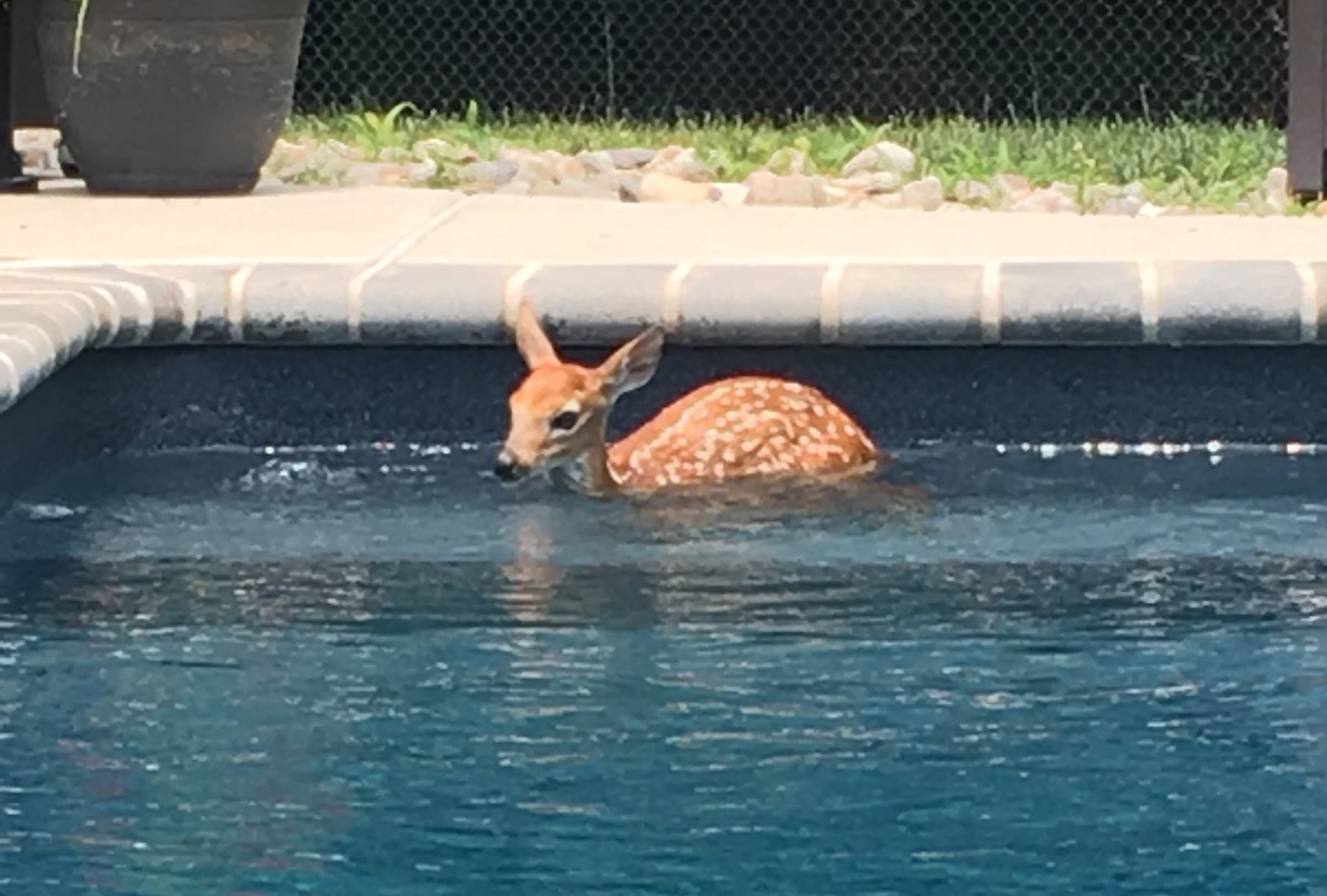 "What I thought was going to be a fall into the pool, was actually a step down into it," the woman told NJ.com. "Then she just started to pace back and forth near the jets, because she clearly liked the massage, that was very obvious. … And then she just stepped down again and started to swim laps around the pool, like she belonged there. Like she owned the place."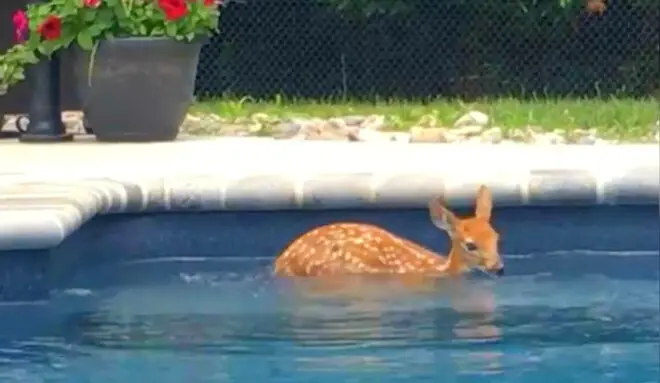 More, the deer did not wanted to leave, so when the animal control arrived she was still there. Then, they safely escorted her back into the bushes. The cute deer remained there for a while, but not for long though as a few days latter Brittney was surprised to notice that the unlikely visitor got back with the same purpose in her mind – enjoy some time at the pool. A habit that doesn't bother neither Brittney or her family at all.
Watch the baby deer going for a swim in Brittney's pool: