Orangutan dads usually don't involve in raising their offsprings. The females take all the responsibility, and they remain next to their babies for years, spending more time with their little ones than any other mammal on Earth. As a result, the bond between a mother orangutan and her baby is definitely the strongest in the animal world.
But this orangutan defied all the odds after taking the mother's role in raising his two year old daughter. The male stepped up to raise his offspring after the mother died. The incredible scenes unfolded at the Denver Zoo.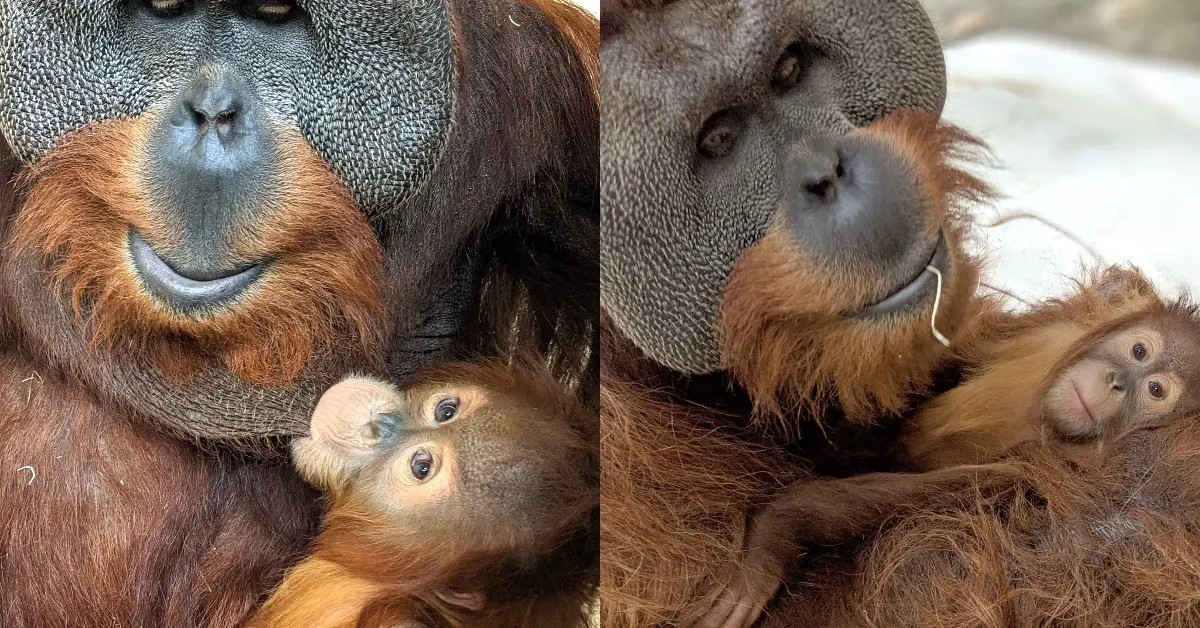 Orangutan Nias sadly passed away at the age of 32 from a heart attack. Orangutans can live up to 40 years in the wild, but their lifespan increases with nearly ten years when in human care.
"We're deeply saddened to share that Nias, the matriarch of our Sumatran orangutan family, died unexpectedly last Thursday," the zoo wrote. "Nias came to Denver Zoo in 2005 when she was 17 years old, and spent the last 15 years delighting guests and serving as an ambassador for her critically-endangered species."
Soon after Nias passing, father Berani baffled everyone after taking the responsibility of raising his daughter, Cerah. As it turned out, Nias is doing a great job as a 'mom.'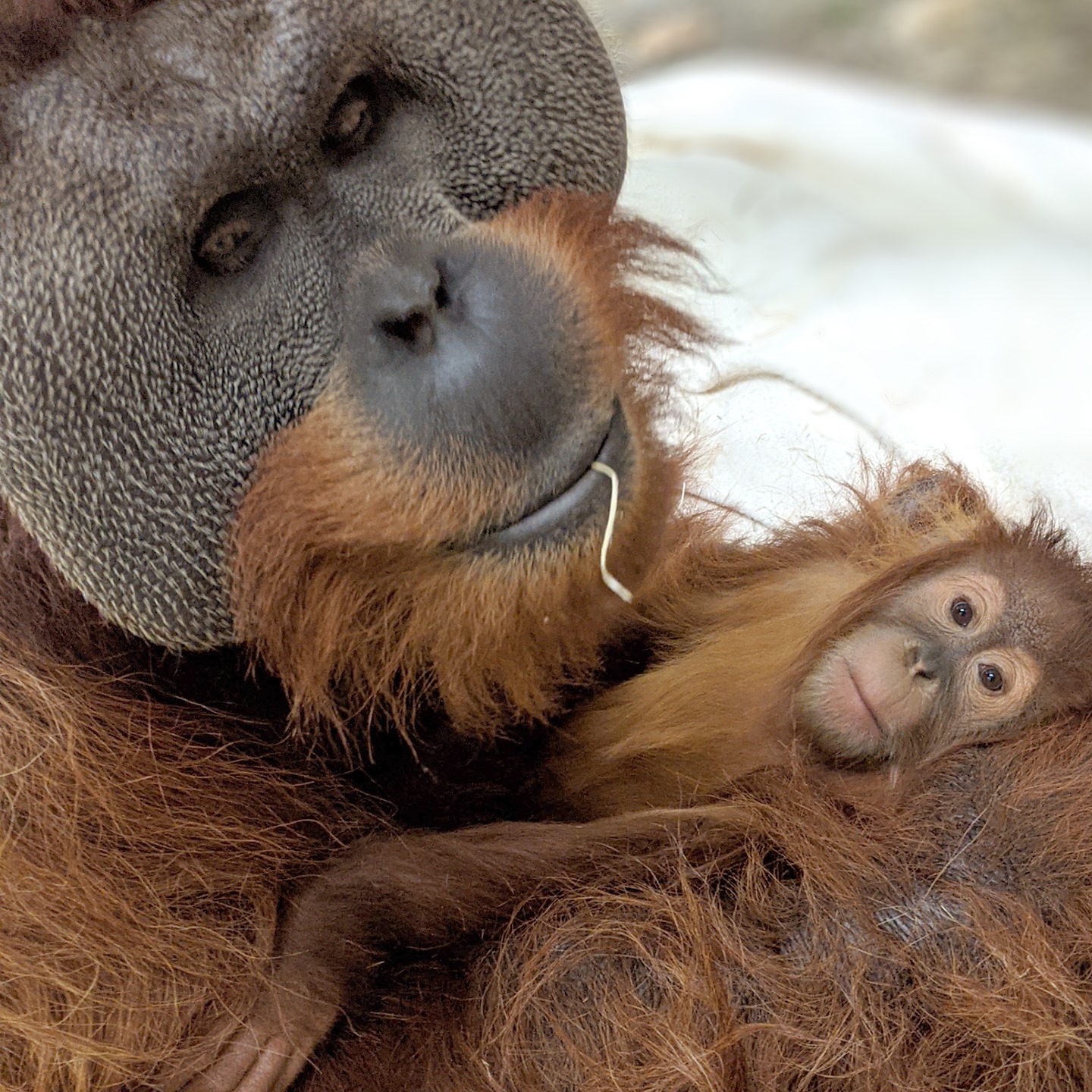 "It's something incredible to see. It's this giant male with this tiny, little baby," zookeeper Cindy Cossaboon told KIRO7. "It's one of those things where you have this terrible storm, and then, you have the rainbow at the end. He is doing a fantastic job. We couldn't ask for better care for her."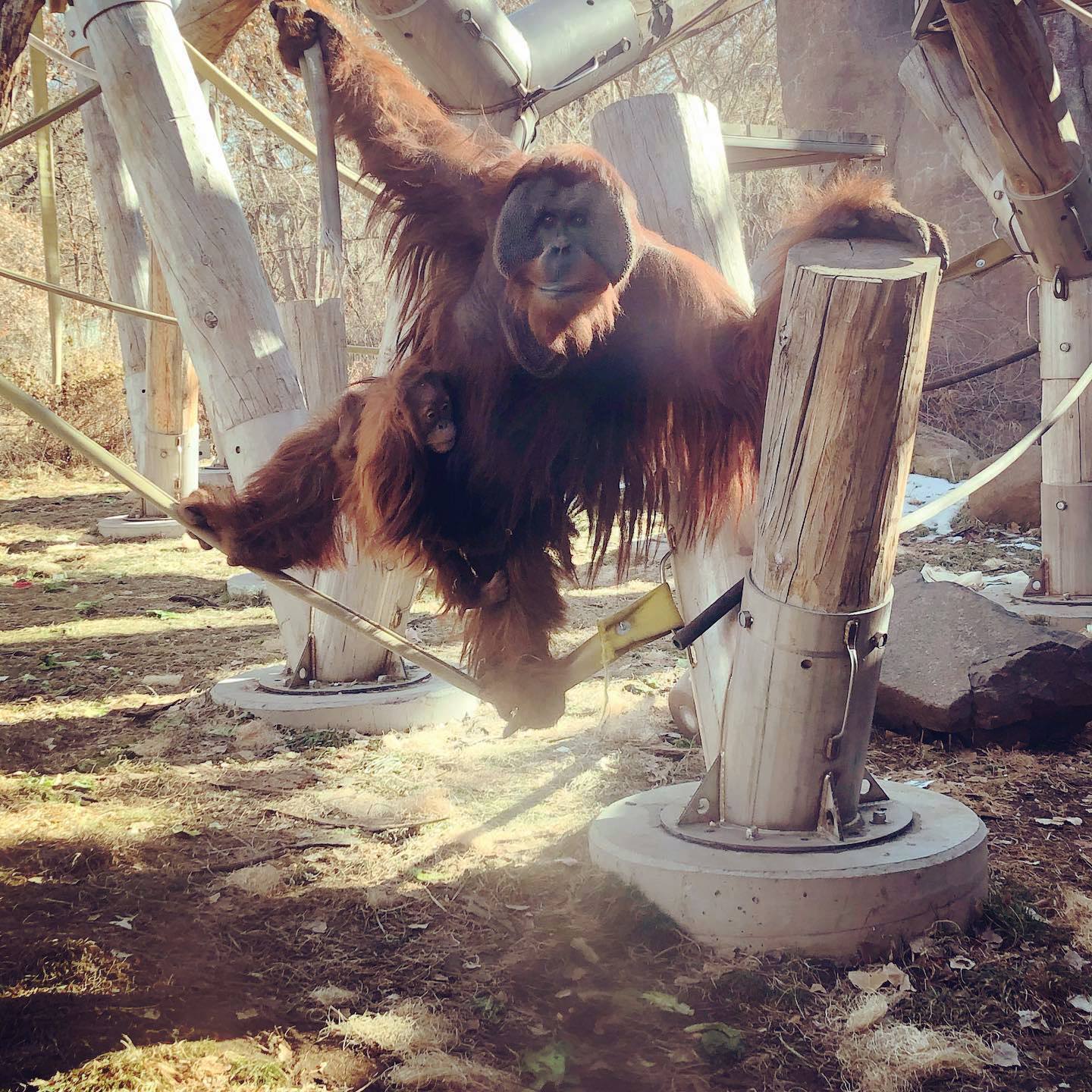 An extremely devoted father, Nias cuddles with his daughter when she goes to sleep, and he comforts her every time she's crying!
"Berani is so attentive and protective of her, seeing to all her needs," Denver Zoo wrote on Facebook. "He will carry her, comfort her, and even snuggles her when she sleeps."