In Thailand, a small kitten was seen wandering alone on the streets. A neighboring family enjoying their evening noticed the feline and upon closer observation, they realized it was not an ordinary cat. The family then contacted The Wildlife Friends Foundation Thailand (WFFT), an animal welfare organization, who promptly arrived to inspect the animal.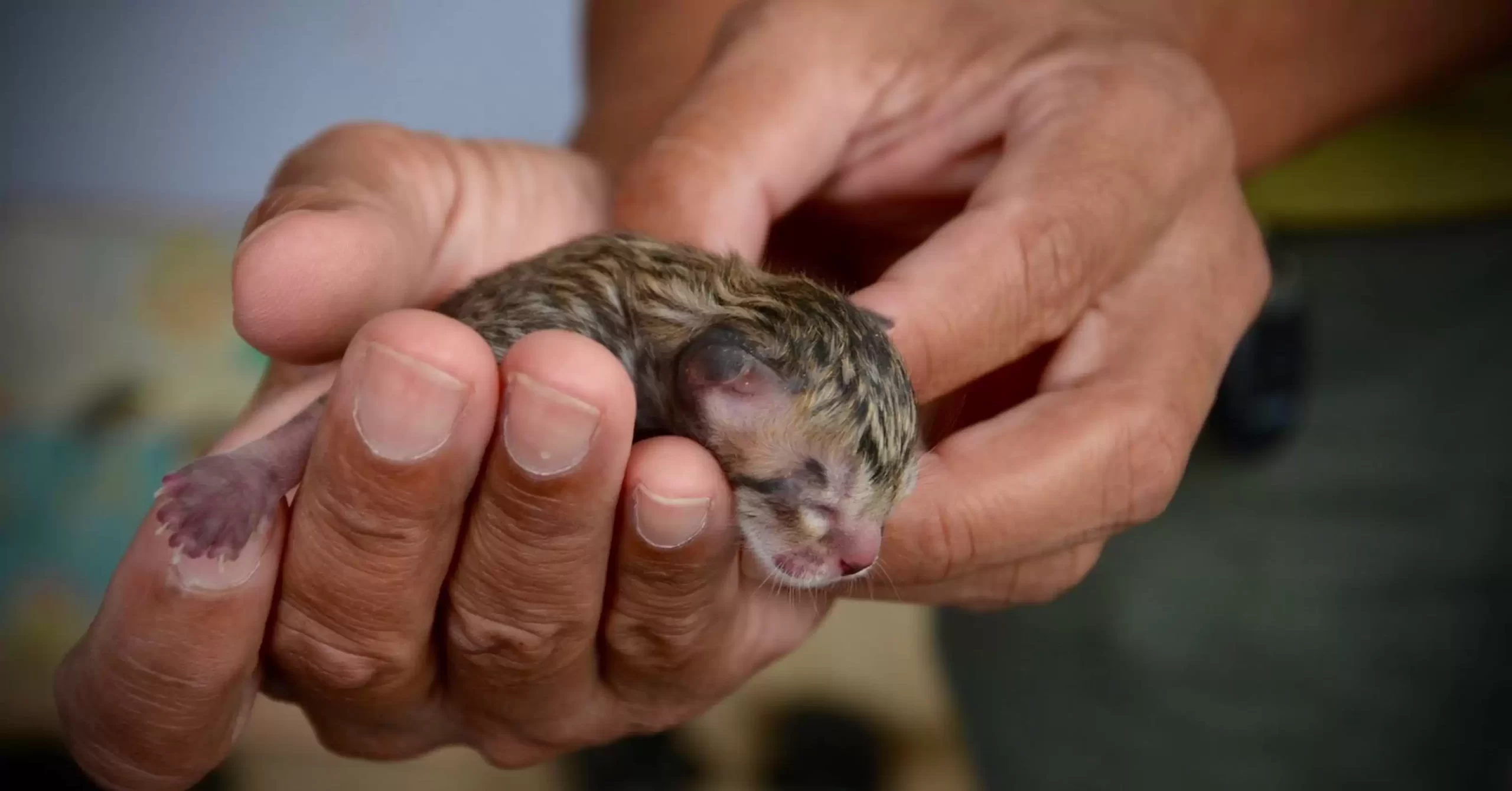 Following a thorough examination, the WFFT confirmed that the kitten belonged to the rare fishing cat species, which is currently endangered. "We were rather suspicious as to why the kitten had been found without its mother," WFFT said. "Upon arrival we were surprised to find a tiny fishing cat kitten that was clearly only born a few hours ago."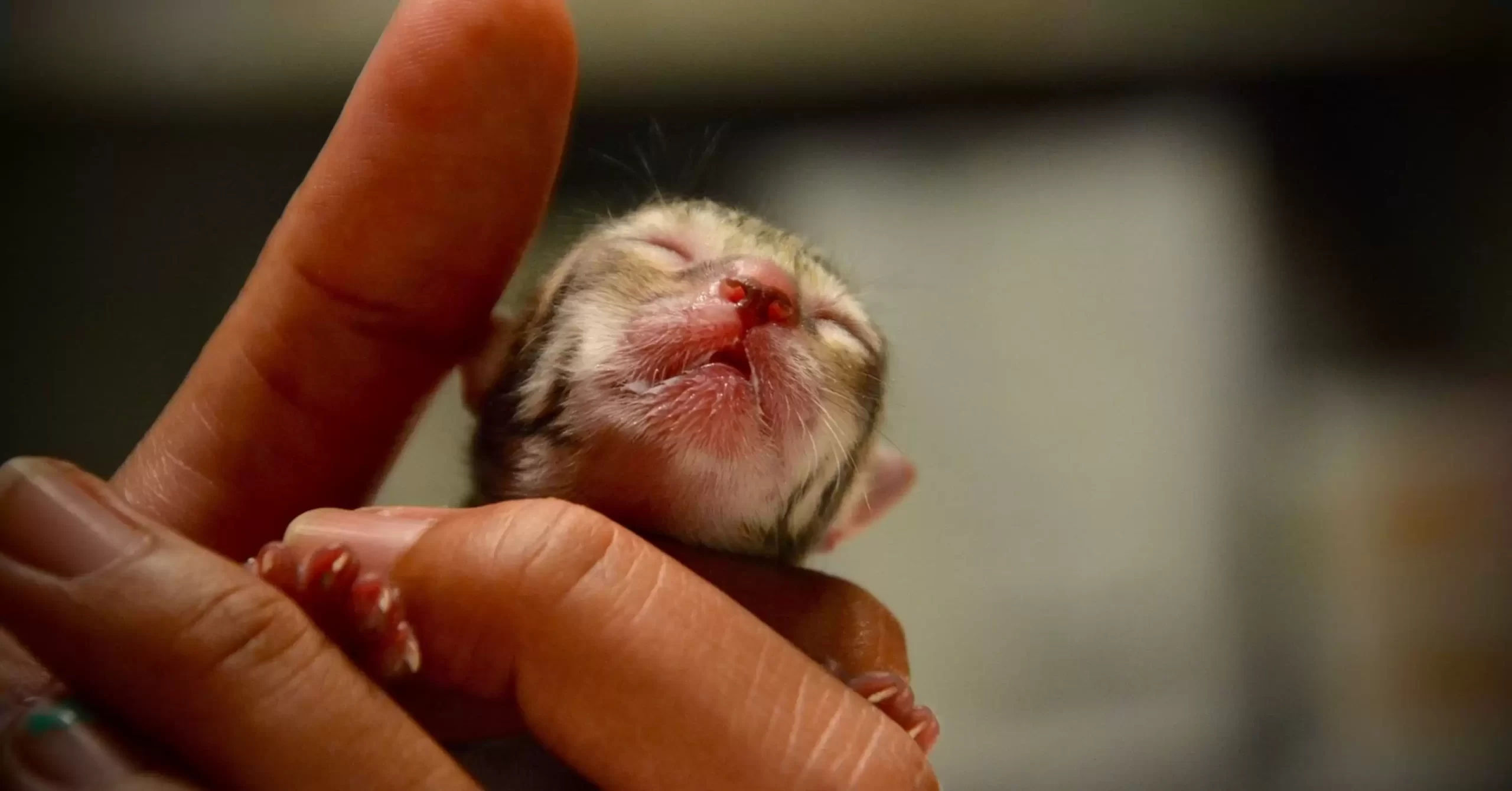 The family that discovered the fishing kitten had previous knowledge of this rare feline. According to WFFT, the family had rescued the mother of the kitten a few years ago from a nearby rice field. They nurtured the animal and then returned her to the wild. However, the mother cat would occasionally visit the family as she felt secure with them. It is believed that she felt secure enough to have her litter of kittens near their house. Recently, the family spotted her moving her newborn kittens across the yard to a secure location.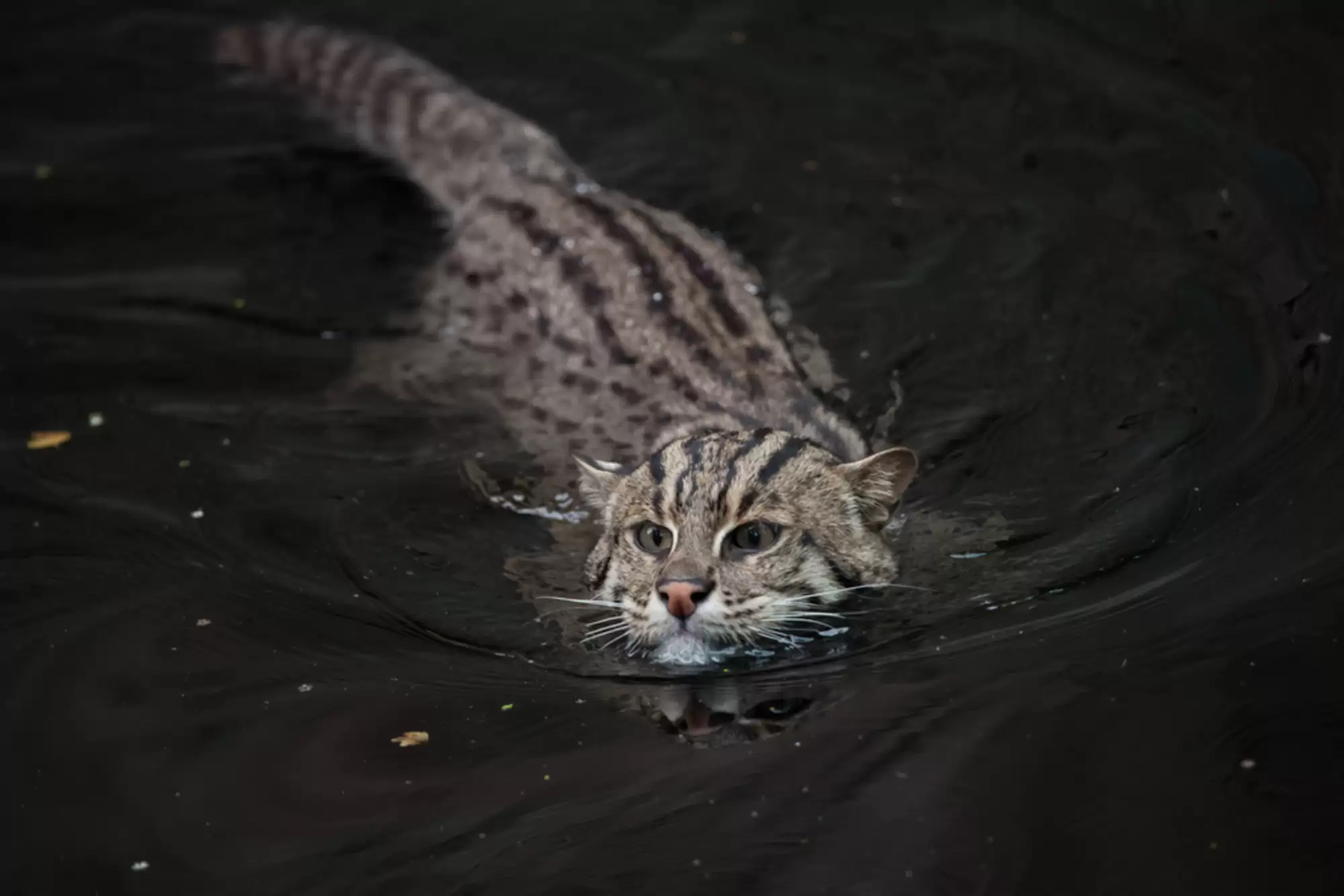 The family hoped the mother cat would return for the abandoned kitten, but it appeared that she was preoccupied with her other litter, and perhaps had forgotten about him, as she was nowhere to be seen. Upon discovering the kitten, rescuers observed that he was extremely cold and required immediate nourishment.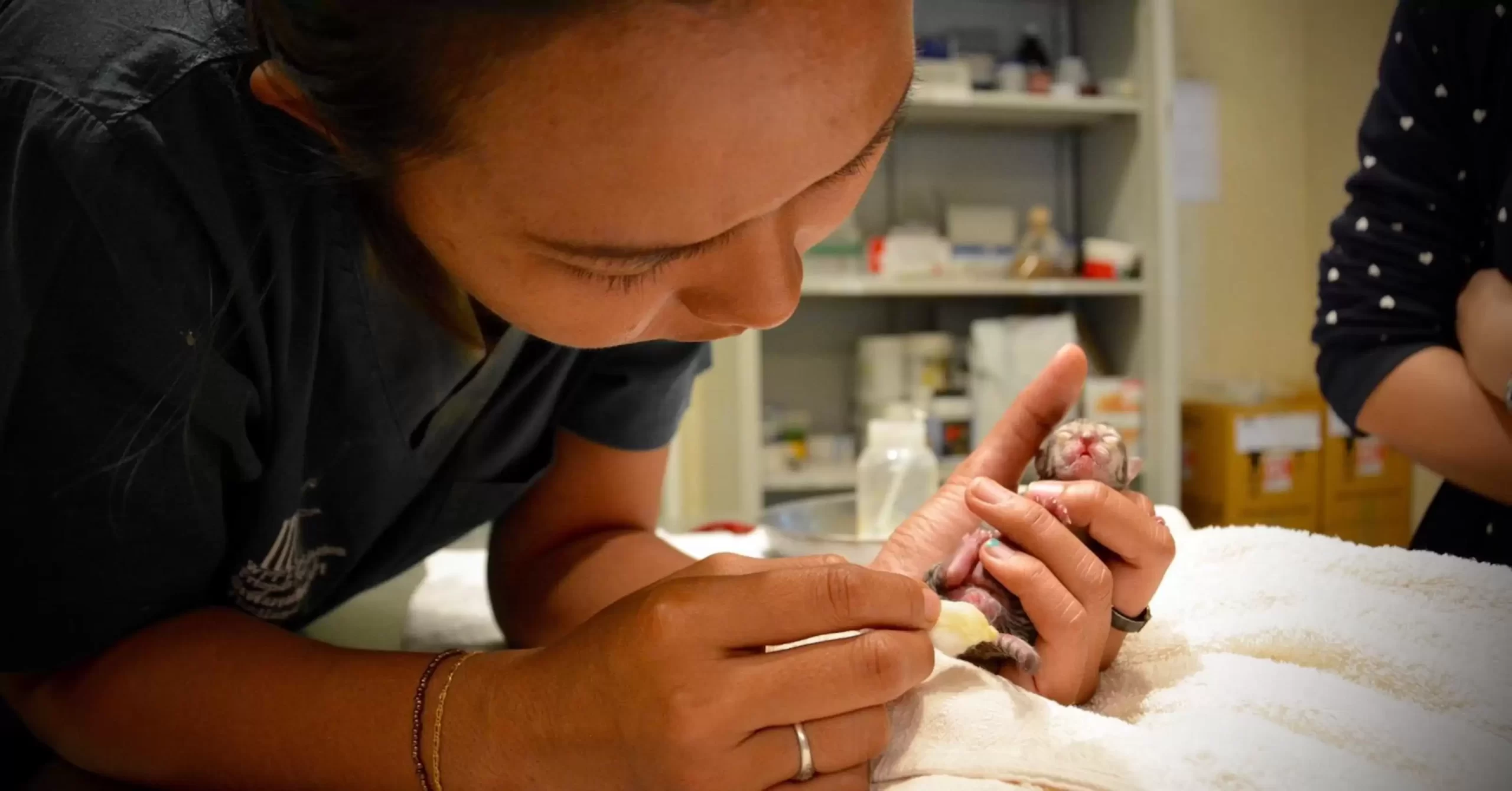 Consequently, they brought him to the WFFT Wildlife Hospital, where a veterinarian held him close to their chest to maintain his warmth. The kitten was given the name Simba.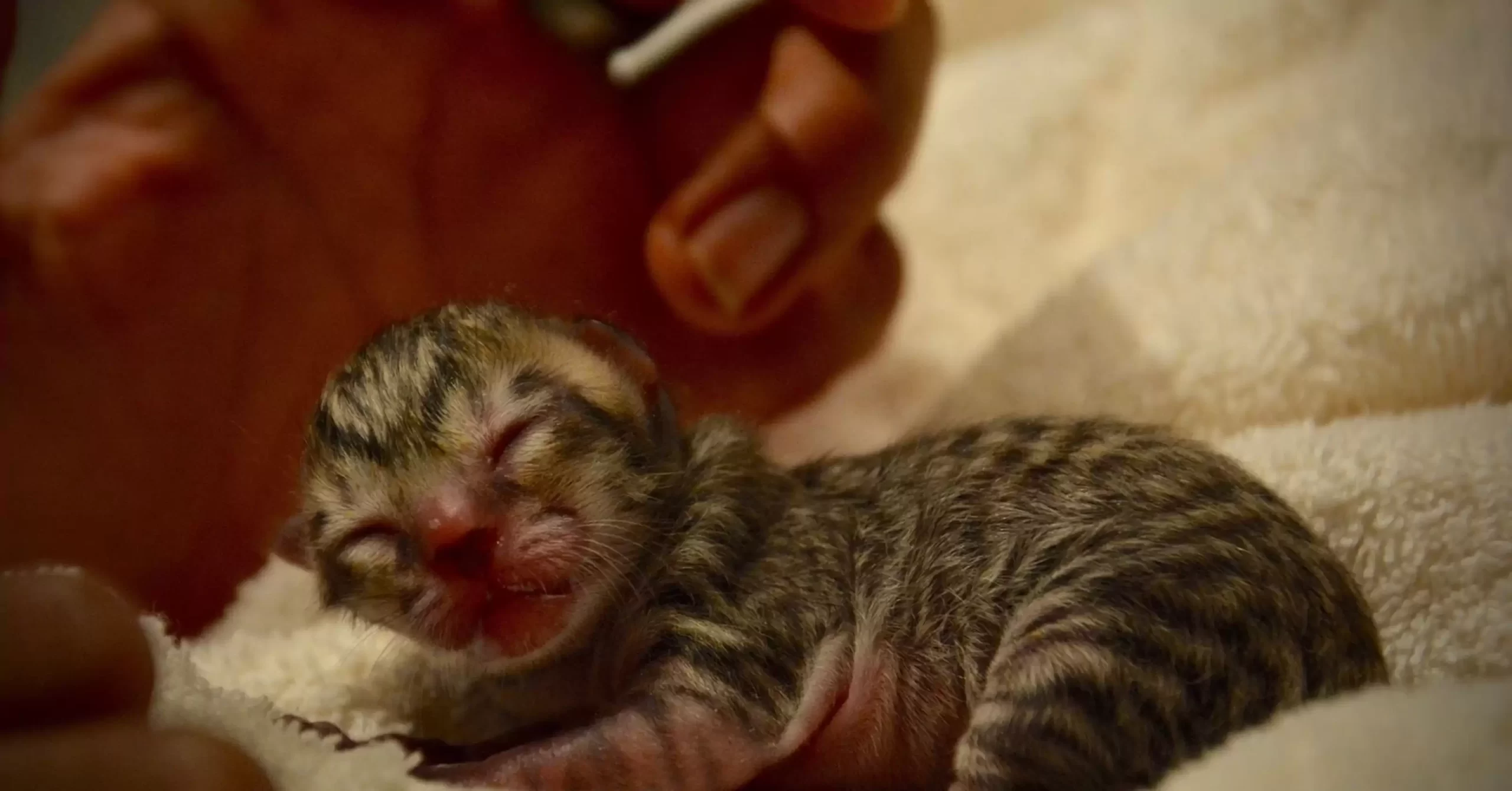 Family took on the responsibility of taking of Simba and hand-feeding him with milk. As Simba grew into a stunning fishing cat, his well-being became a top priority. Fortunately, Simba remains alive and healthy, but it is so important that he continues to thrive.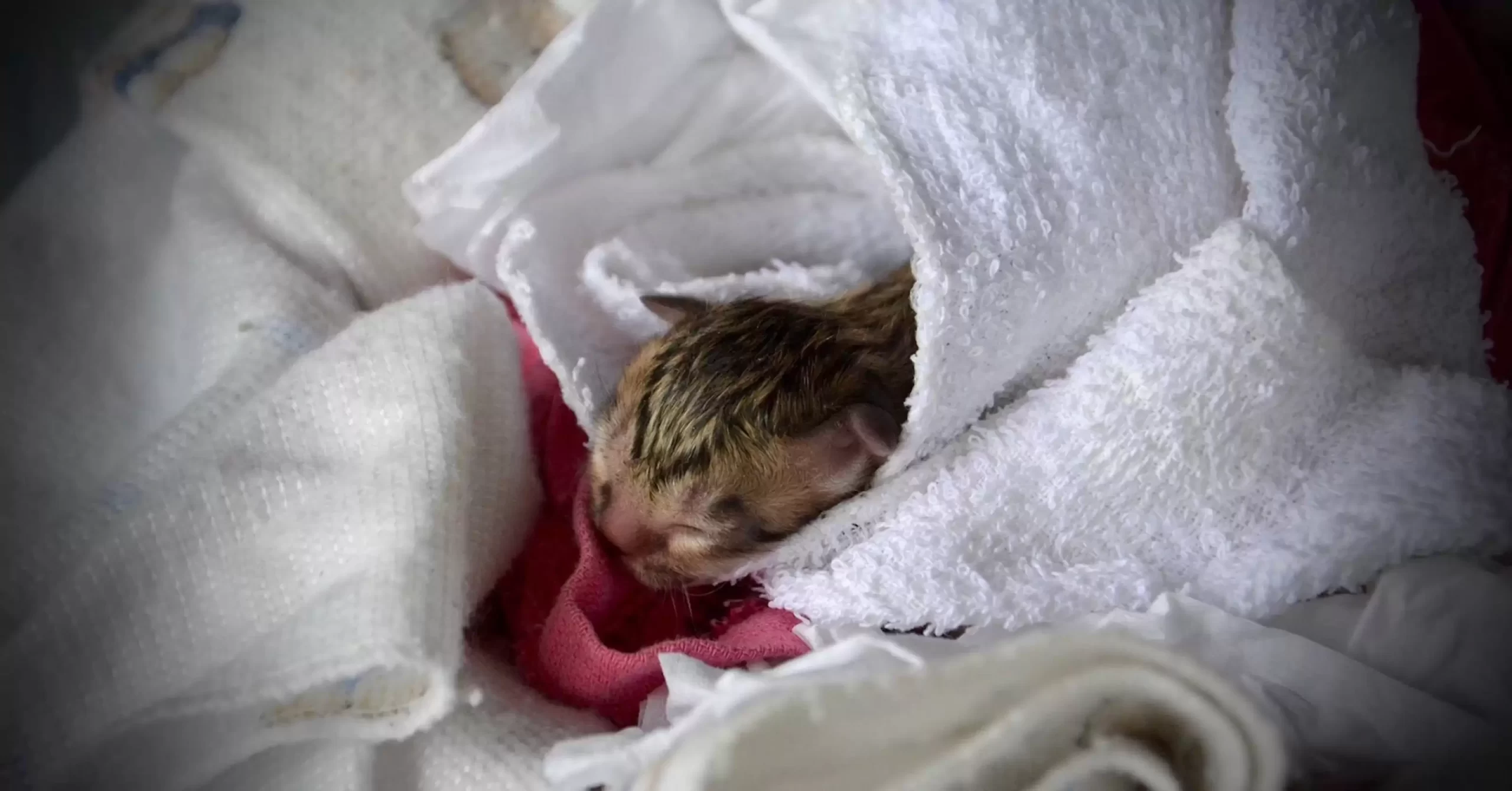 According to the WFFT 84% of fishing cat deaths in Thailand are due to poaching. Simba's survival is not only a remarkable feat, but it is also essential for the preservation of his species.