It was a once in a lifetime sighting for this couple in Pennsylvania, when they've spotted an extremely rare bird that visited their backyard feeder. It proved to be a half male, half female cardinal. While, the males are bright red, the females' plumage is pale brown. However, the one that Jeffrey and Shirley Caldwell spotted was half red, half dull brownish.
"Never did we ever think we would see something like this in all the years we've been feeding," Shirley Caldwell told the National Geographic.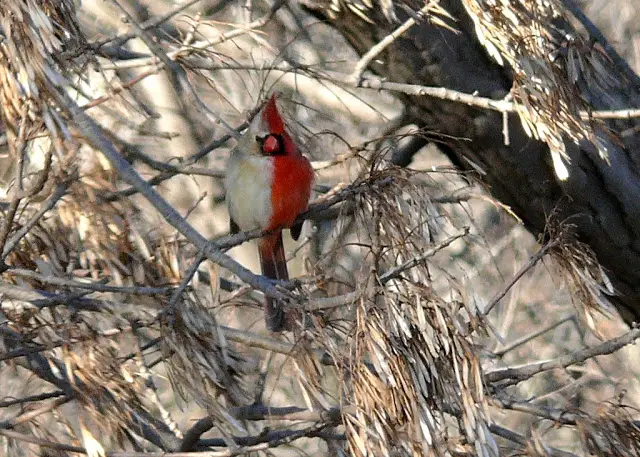 "As you can see, the left side is male and the right female. For two winters the bird appeared at the feeder of a retired high school biology teacher. I was able to observe it on several occasions, and noticed that it didn't associate with other cardinals, nor did I hear it produce any vocalizations. We attempted to capture it with mist nets so that Rob Fleischer and I could get blood samples for further study, but we caught every bird in the neighborhood except this one! Alas, it never returned the third winter," the birdwatcher called by the Caldwells to observe the rare bird, declared.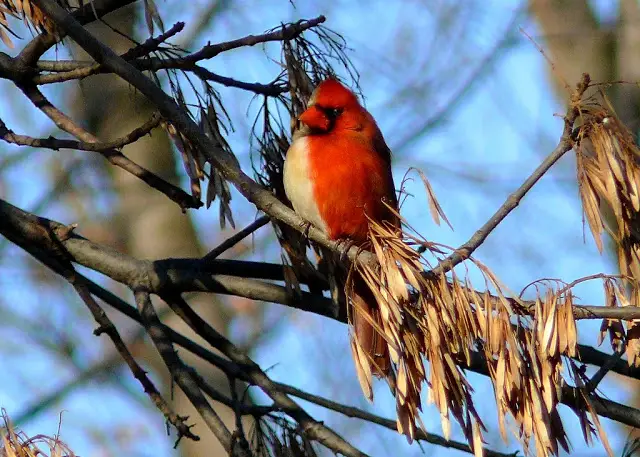 According to the National Geographic this rare condition is called bilateral gynandromorph and it means that half of the birds' body is male and the other half female. "This remarkable bird is a genuine male/female chimera,"Daniel Hooper, a postdoctoral fellow at the Cornell Lab of Ornithology told National Geographic.
However, the most interesting and fascinating part about this bird is that it is actually able to reproduce. "Most gynandromorph individuals are infertile, but this one may actually be fertile as the left side is female, and only the left ovary in birds in functional," Mr. Hooper said.
After all, the Caldwells admitted the rare cardinal is never alone as almost al the time a male is around it. "We're happy it's not lonely,"  Shirley said.
This isn't the first time when a cardinal is leaving the world baffled with its uniqueness. Last year, 'one in a million' yellow cardinal  was spotted in Alabama.