When it comes to unusual encounters between animals of different species, Mother Nature never cease to amaze us, that's for sure. However, a cat cuddling a rhino sounds a little bit too much, even for me! But it is exactly what happened at this zoo in the Czech Republic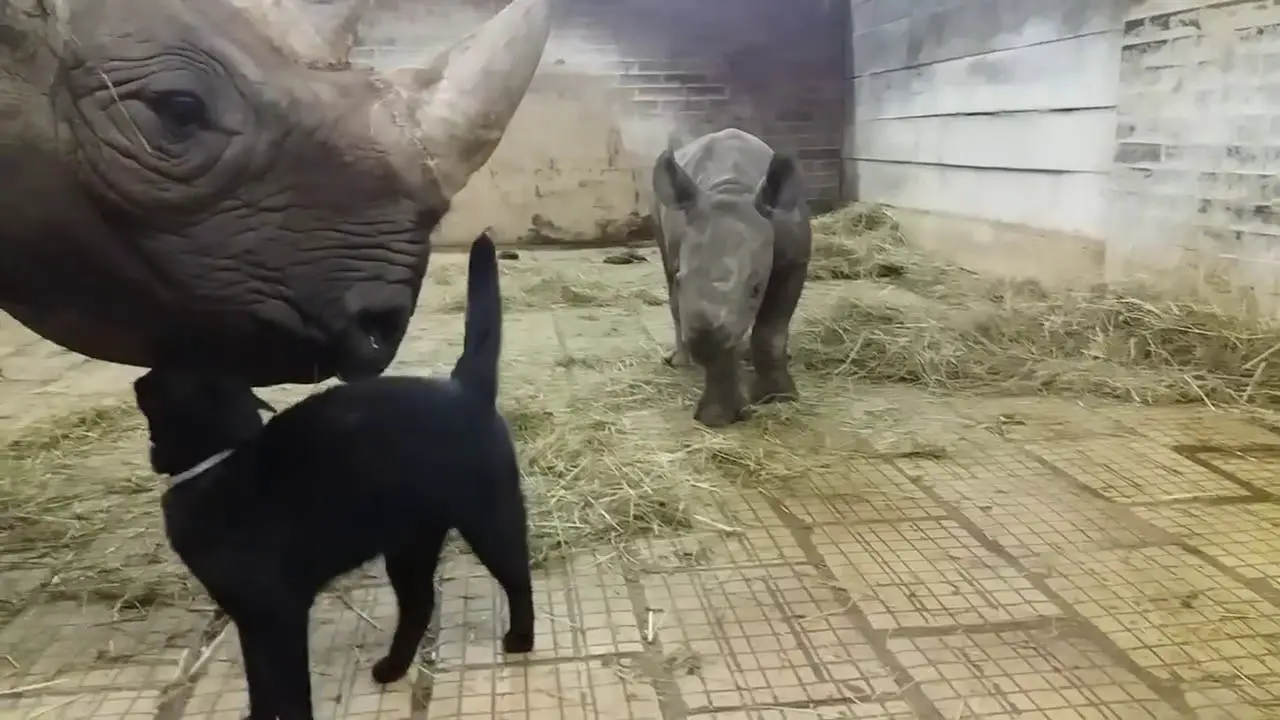 At the Safari Park Dvůr Králové zoo, the cats were brought in with the purpose of keeping mice and rabbits away from the wild animals enclosures. But what the zoo's staff never thought was spotting the cats while having some heart-warming encounters with the massive wild animals.
"Jan Žďárek's idea was to use cats to avoid mice, squirrels, and rabbits and as an enrichment tool for the rhinos as well," zookeeper Oliver Le Que told Liftable.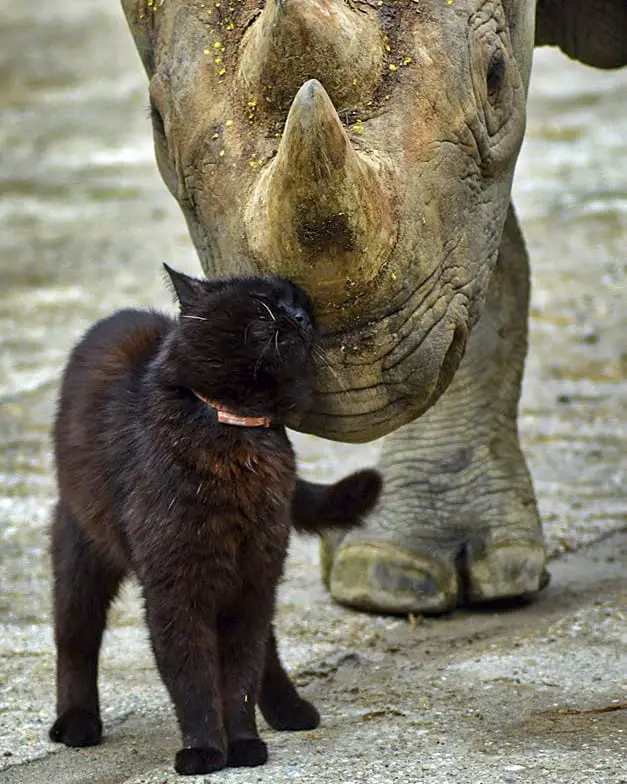 Usually, cats are not the most friendly creatures. Yet, that's not something you can say about Kočka, a black rescued cat who's living in the black rhinos enclosure.
And since a lovely encounter between a cat and a black endangered rhino is something you won't see everyday, the zoo decided to capture the moment and share it on Instagram. The heart-warming moment, instantly went viral with hundred of thousands of views.
However, this isn't the first time a cat and a rhino are sharing some cuddling moments. It also happened at an orphanage when a baby rhino and a cat became best buddies! Watch them bellow: